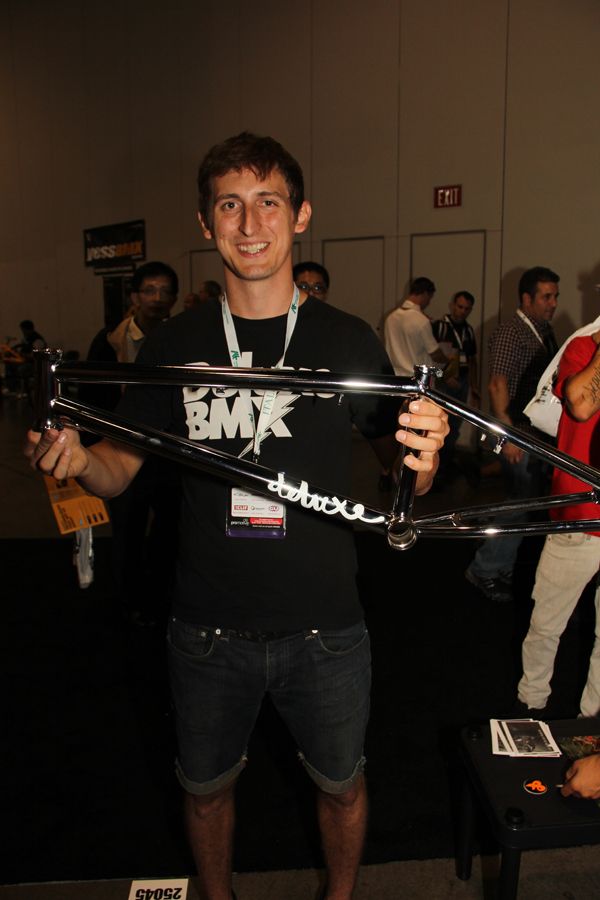 Ah, round two of the battle at Interbike… Wait… No… Round two of hitting booths. That doesn't sound as bad. This time around I made a stop to check out Mark Noble's goods at the Deluxe booth. Mark Potoczny was on hand to model his PA Model frame as well. Let's take a peek!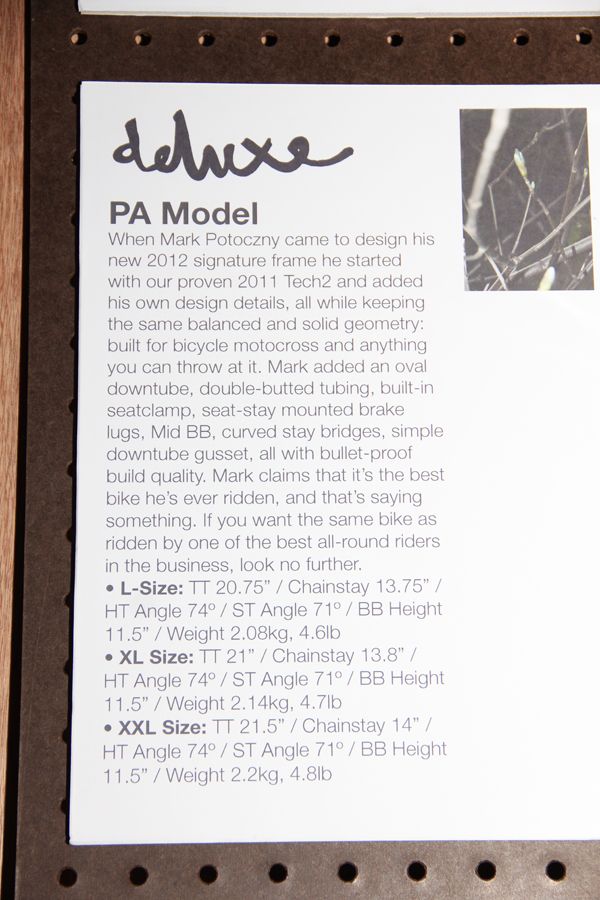 After getting Mark to do his interview about his signature frame, he finally decided on calling the frame the PA Model. I'm not sure if I completely had the pressure to make it the final name or not, but let's pretend I sway peoples opinion for 2 seconds. Chrome was a nice touch as well.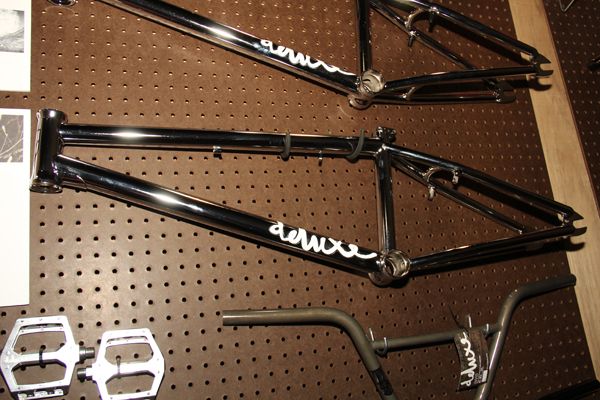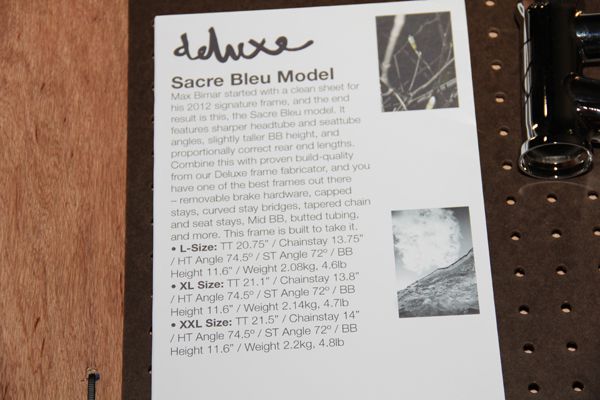 Here's a look at Max Bimar's signature frame as well. These both should be available sooner than later. I forgot to ask Mark when it will drop… but all you trails guys out there shouldn't have to wait long.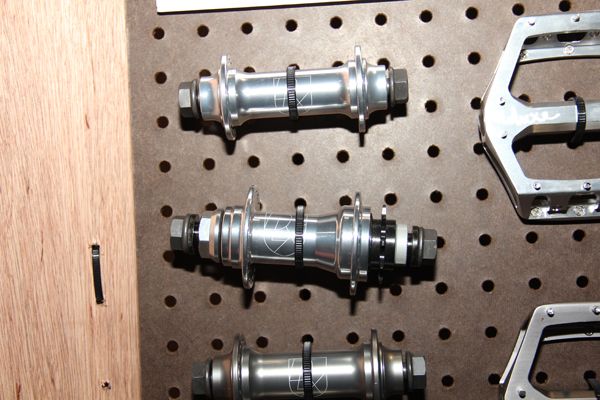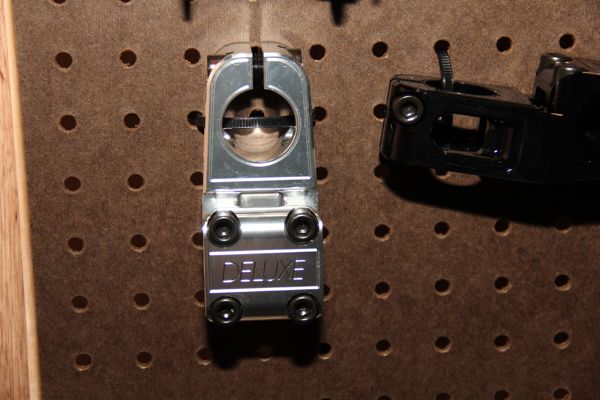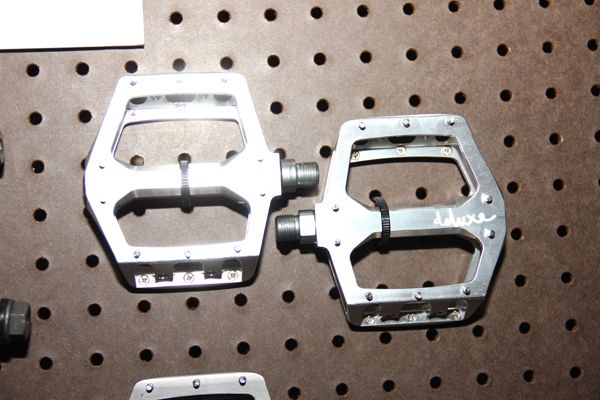 I approve the shininess of Deluxe's line for this coming year. Chrome is definitely on the rebound (did it ever go away really?… nevermind) and they are producing. Sorry for the blow out on the pedals. As far as I recall, they didn't make too many changes for this year. They weren't having any issues with the products so why change them? Sounds good to me.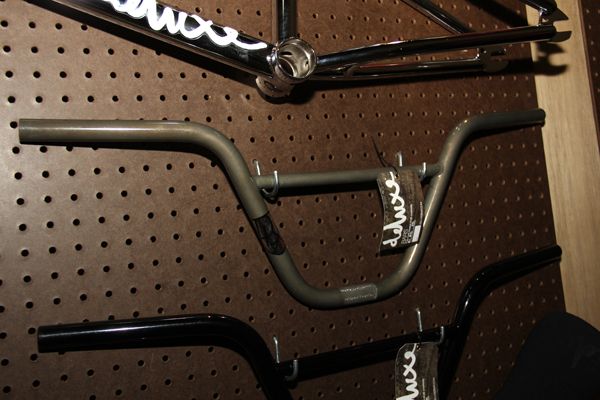 Raw!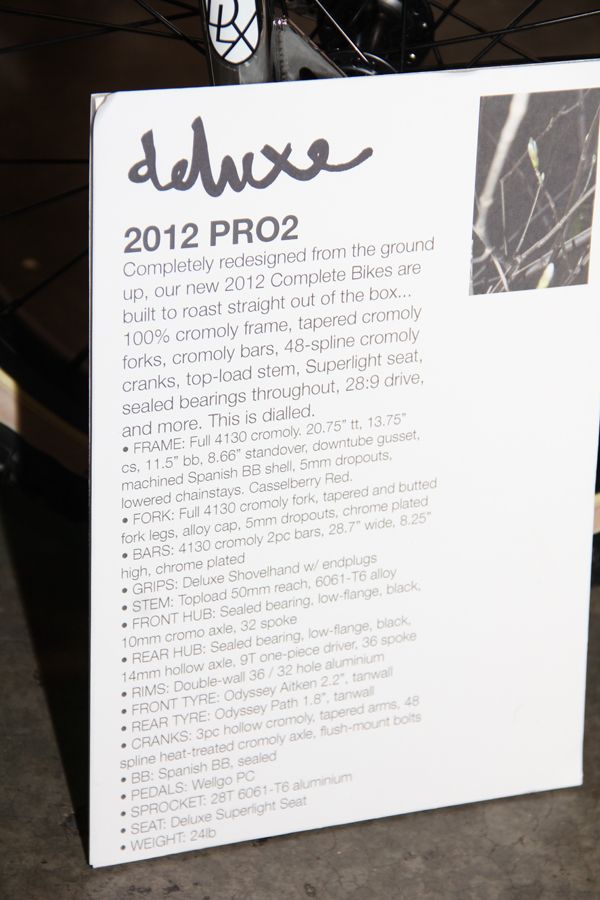 You can't deny that's a beautiful looking bike. Deluxe have a fairly limited run of these so if you can get your hands on one, make sure you pick it up. These won't last long looking that good.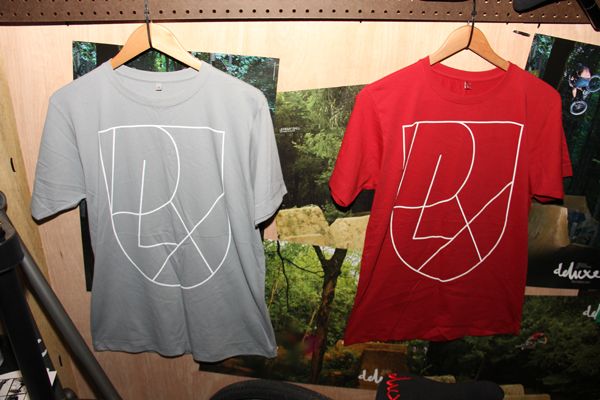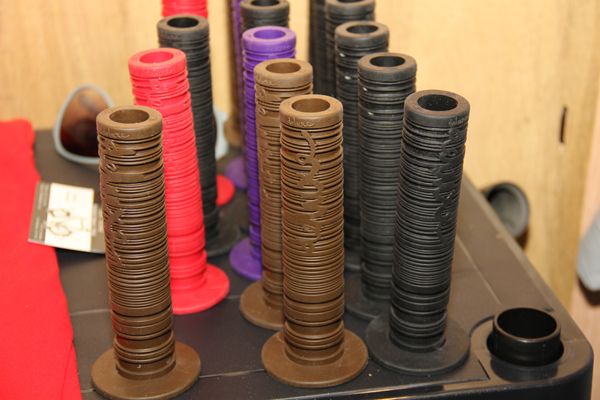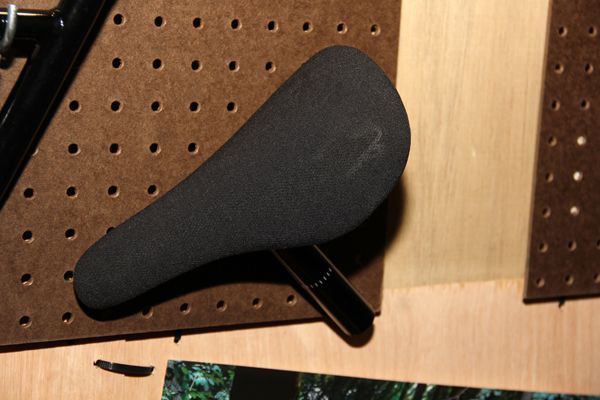 The new seat has a slight change to it after switching manufacturers. Similar design, new embossed logo, black only. Nice.
Deluxe does a real good job of keeping things clean and simple. As expected they've kept with their attention to detail and avoiding overdoing things with a million different products. Definitely a brand any trails rider can support. Plus, I heard if you don't like Mark's frame… he will hug you until you love it. He's that nice.
Any questions or anything… leave them in the comments! I'll try and track down an answer for you.