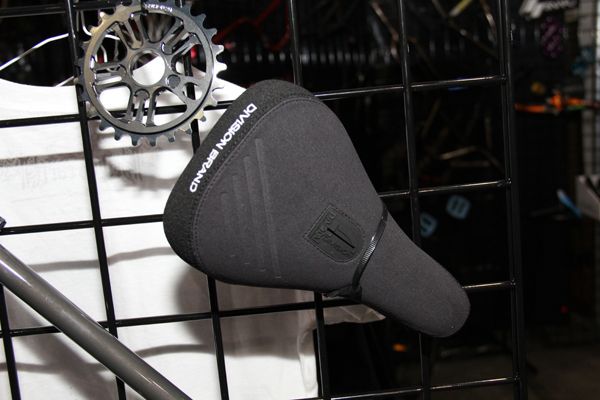 Division Brand is one of the new creations from Clint Millar and Cooper Brownlee down in Australia. They're still real new, but they had a few of their new products set up at the Sidewall booth. Let's take a peek…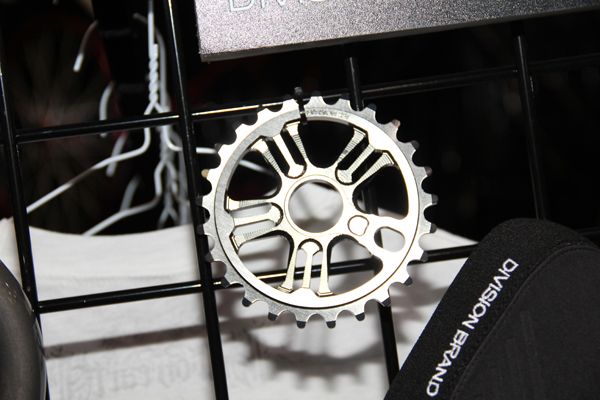 Up top you can see their Pivotal post, and then the Talladega sprocket.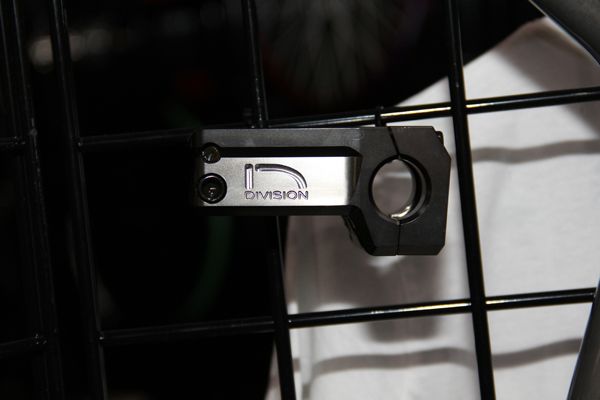 The Monument stem.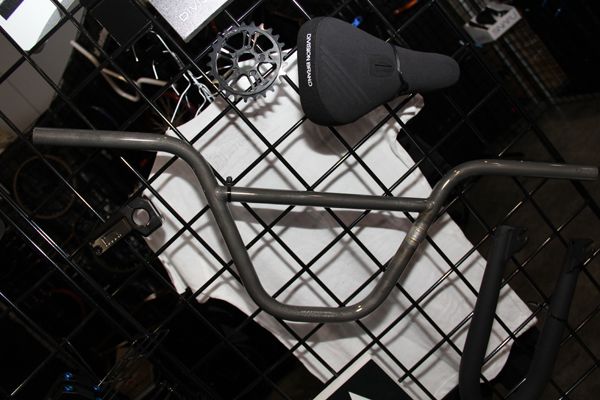 I believe these are the Aesthetic bars. This is just one of three bars that they have available.
So that was all they had on display, but if you head over to DivisionBrand.com you can get a full look at their line. Let me know if you have any questions and I'll try and get you an answer.