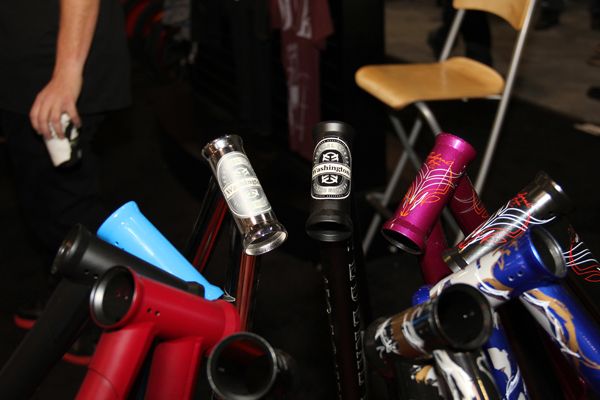 It's about time I made it to the Federal booth. I know, I know… Slacker. I had a look around and spotted quite a bit of newness. So let's have a look…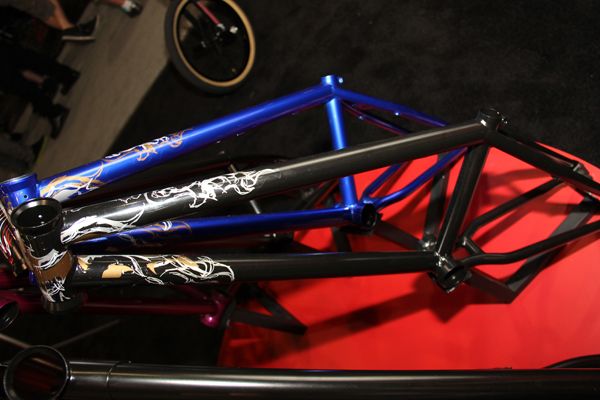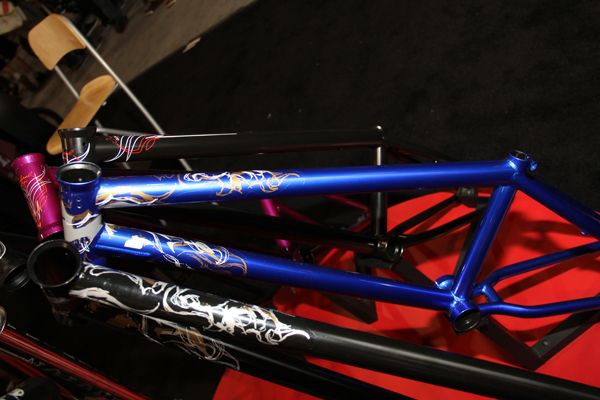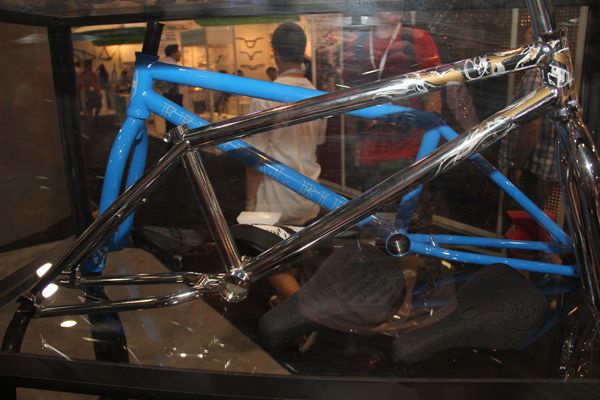 Dan Lacey's signature frame. That chrome!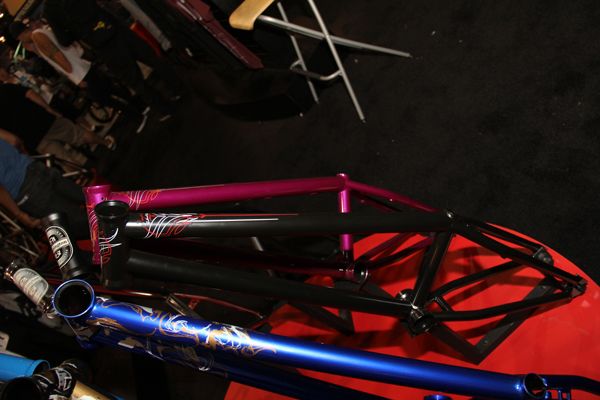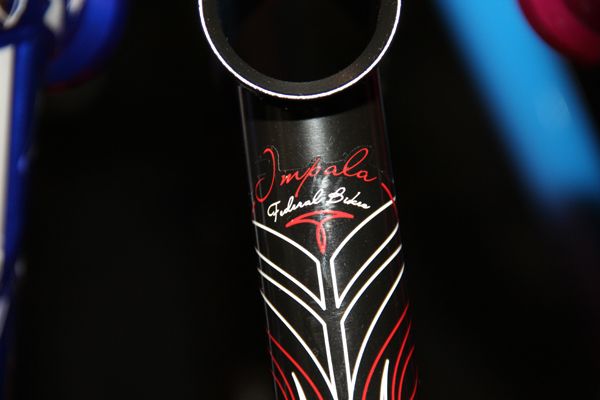 Impala frame.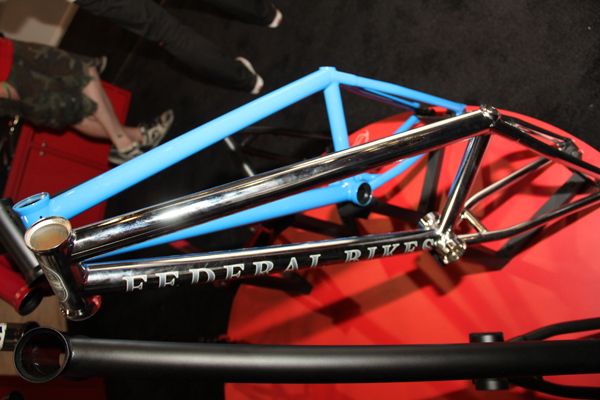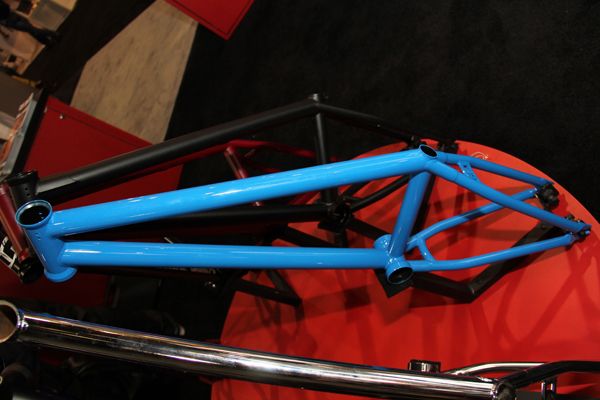 Jared Washington's signature frame.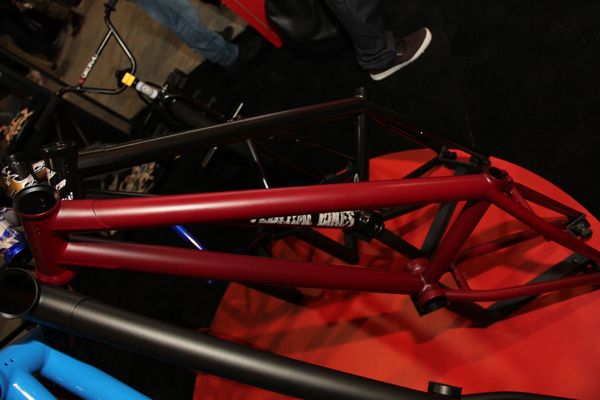 Bruno Hoffmann's signature frame. I really should have taken a closer look but I couldn't find any of the guys to give me the low down. I spy gussets on the top and down tube, integrated seat post clamp, mid bb and removable mounts on the seat stays.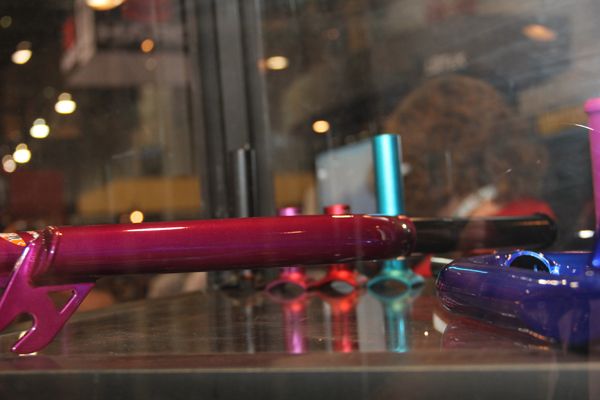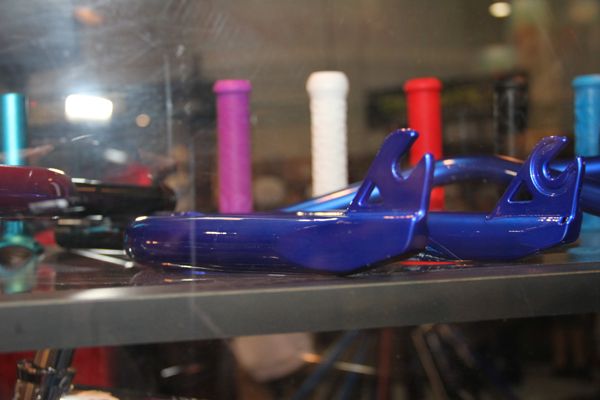 Fork options. Look at the tapering and drop outs on the chrome forks.

New blue.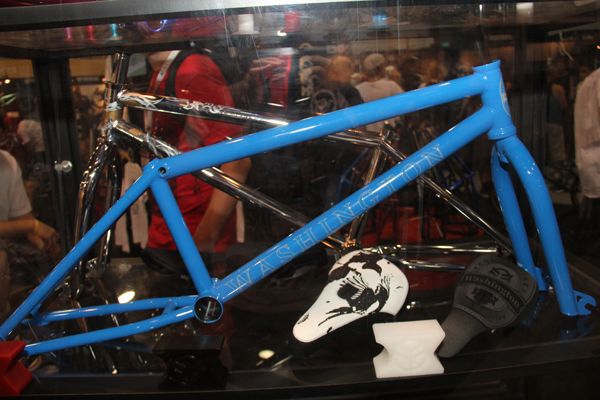 Damn, the baby blue Washington kit looks sick.
Jared's seat.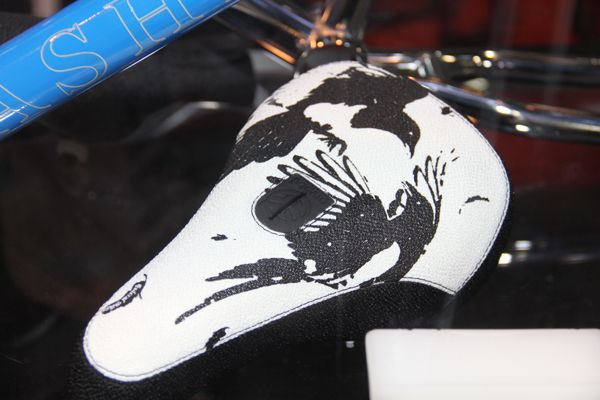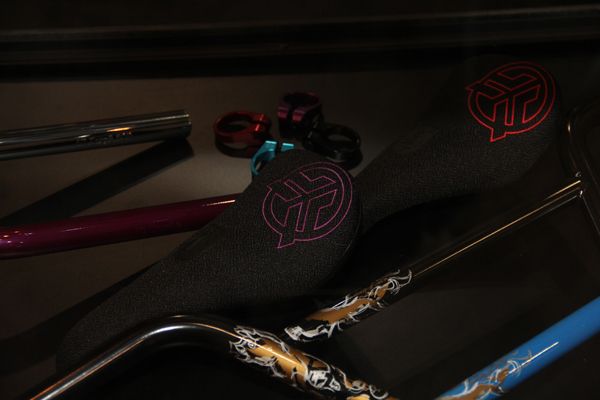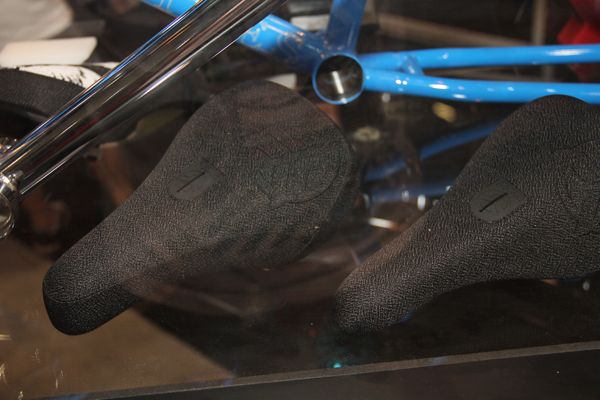 More seat action.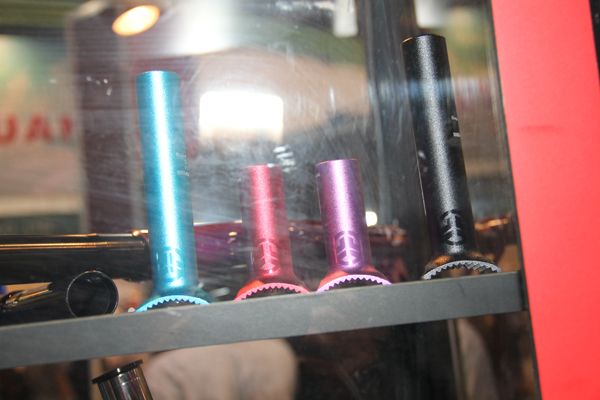 Bad photo of the posts.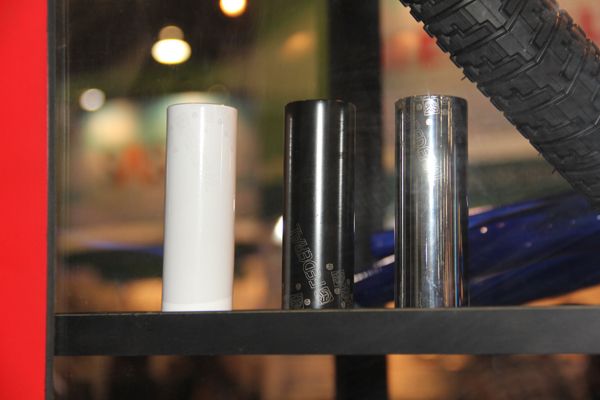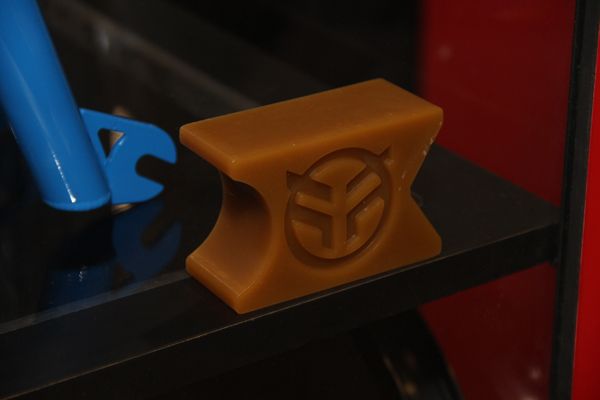 They're making wax now so you can get slick with those pegs.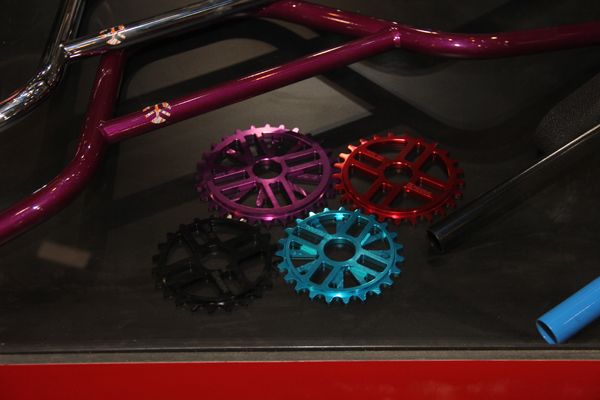 Sprocket.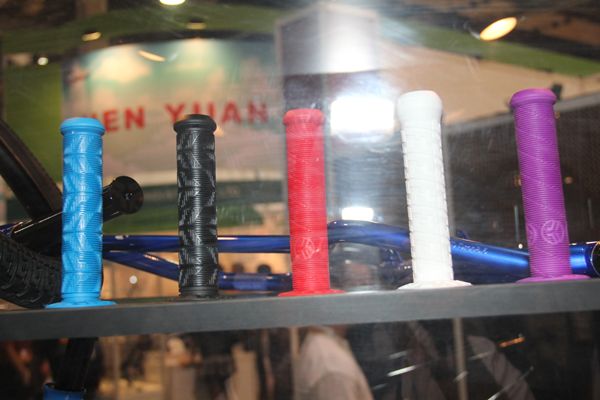 Grippin'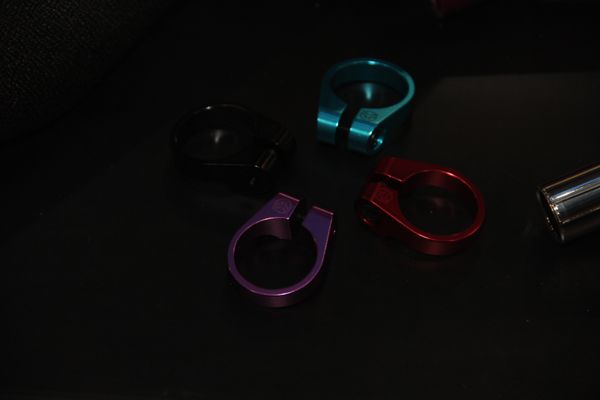 Clampin'
Federal now has a rim that I'm sure we'll be able to find out more about soon.
So that wraps up the Federal booth. They've got a bunch of newness coming through this year and it all looks real good. I'm psyched to see that they are getting Bruno's frame going. Well deserved.
Any questions? Leave it in the comments and I'll try and get you an answer.