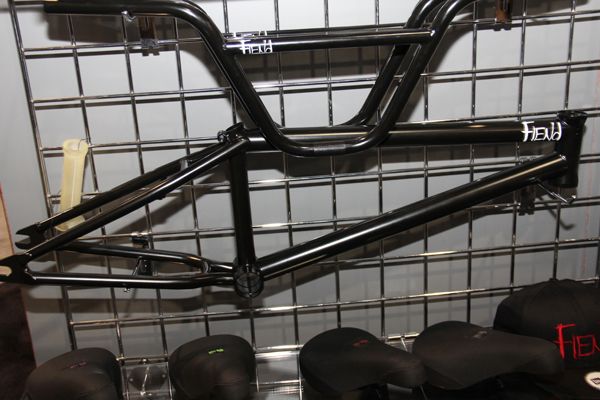 There was no surprise to me when I heard that Empire had sold out of every single Fiend product they received in their first shipment within the first day. I figured with how psyched everyone was on the project that it wouldn't take long for it to catch on. They had a little setup going below the T1 booth so here's a few shots…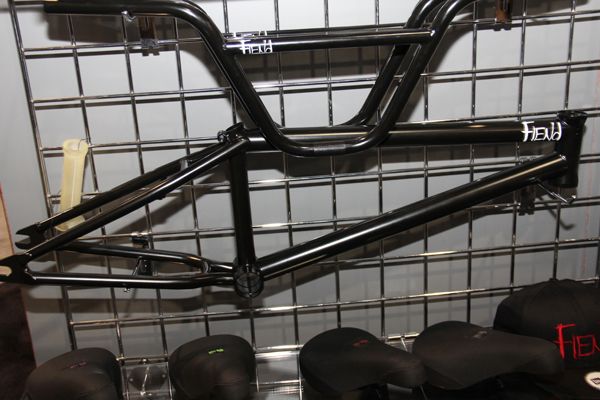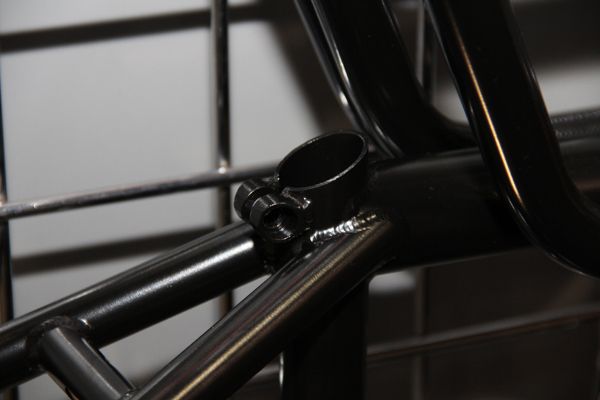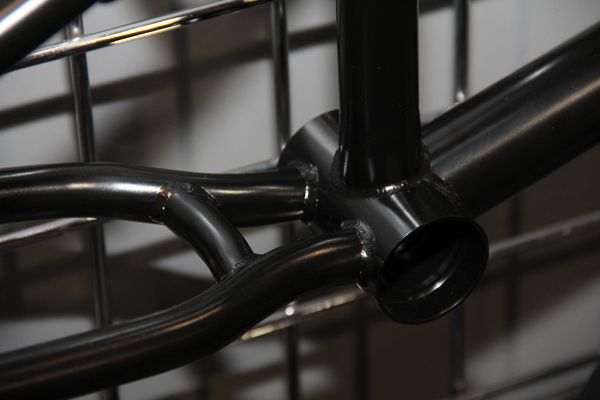 The line is a real clean setup with some of today's more classic geometry for the bars and frames.
"Made in the USA by Solid.
4130 True Temper Chromoly tubing,
75 degree head tube, 71 degree seat tube, 11.625″ BB height,
8.5″ standover on 20.5″/20.75″
9″ standover on 21″/21.25″
Gussetted head tube/down tube junction, tapered seat stays,
Mid BB shell, Integrated headset head tube drilled for detangler tabs, removable cable stop and seat stay brake mounts,
integrated post clamp
and minimal 5mm thick dropouts with 14mm slots. 5lbs."
"8.5″:
8.5″ rise, 28.7″ width, 12 degree backsweep, 1 degree upsweep, 1.6 lbs; 13-butted heat-treated 4130 Chromoly. ED Black only
8.25″ rise, 28.5″ width, 12 degree backsweep, 1 degree upsweep, 1.5 lbs; 13-butted heat-treated 4130 chromoly. ED Black only
Both sizes available October 2011."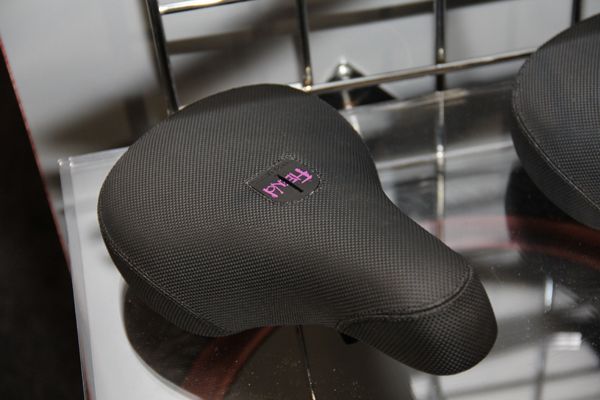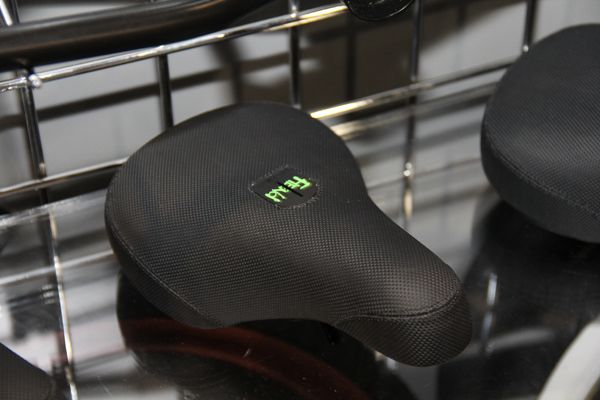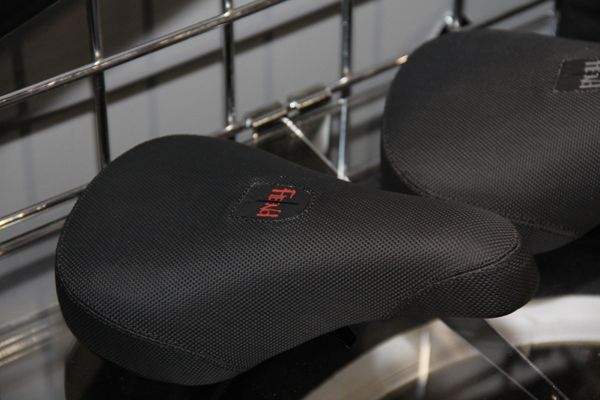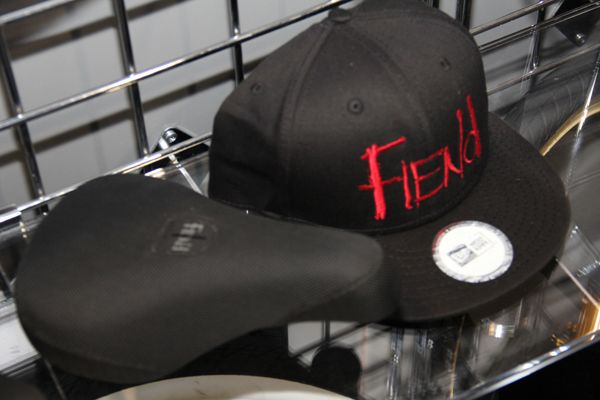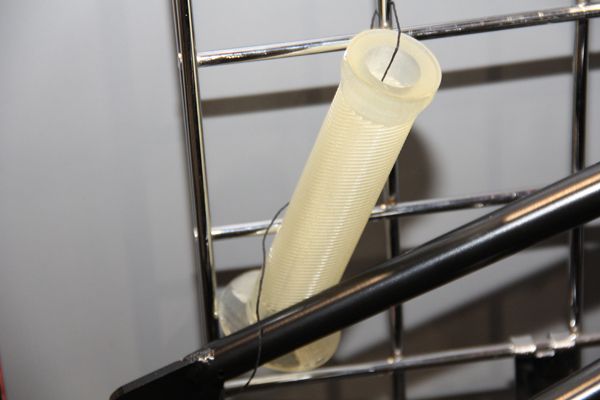 That would be it. It looks for the first round of Fiend goods, they have decided to keep it real simple. Now, if you have the chance to pick any of it up and want it, then you better act fast because it will be sold out fast (if it isn't already?). I'm excited to see where things go with the brand this next year.
Any questions? Leave them in the comments and I'll try and chase down an answer for you.