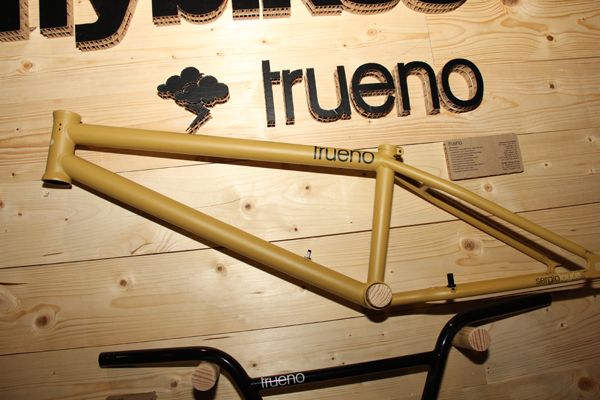 When I walked into the Fly Bikes booth, my brain melted. They had so much newness I didn't know where to start. Maybe it was Kevin Porter walking around all bare foot hippy like that was confusing me… I don't know. Let's jump into this and see what's new!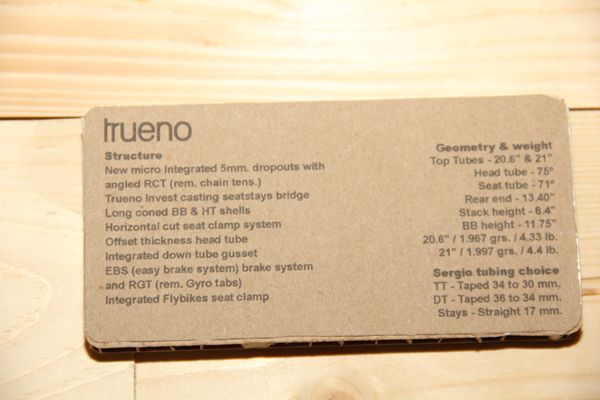 Trueno? This is new… no? Yes, check out the specs!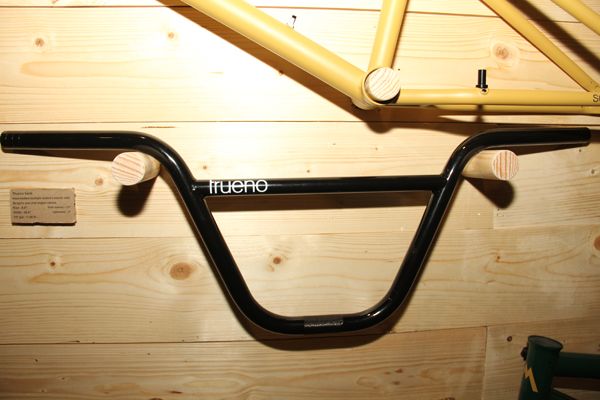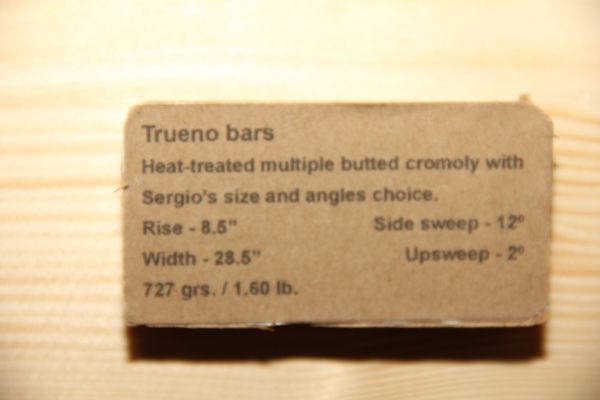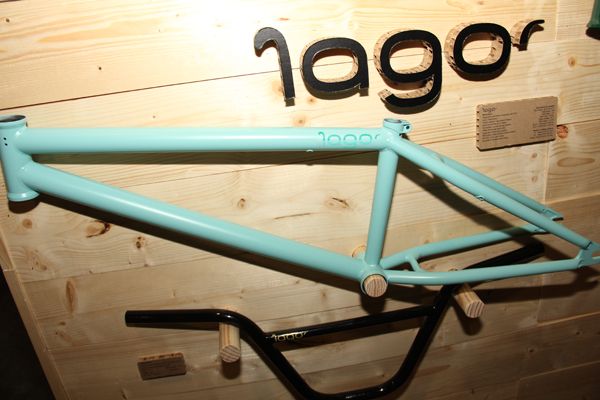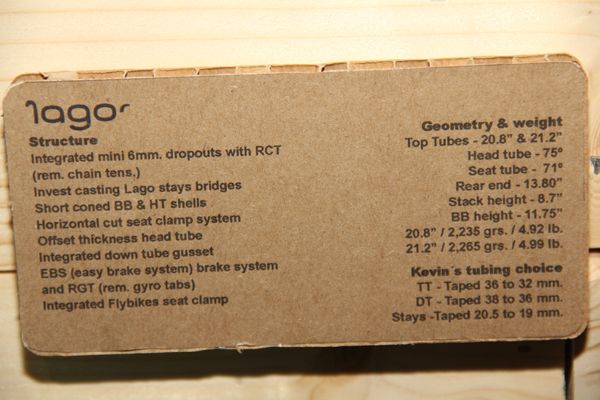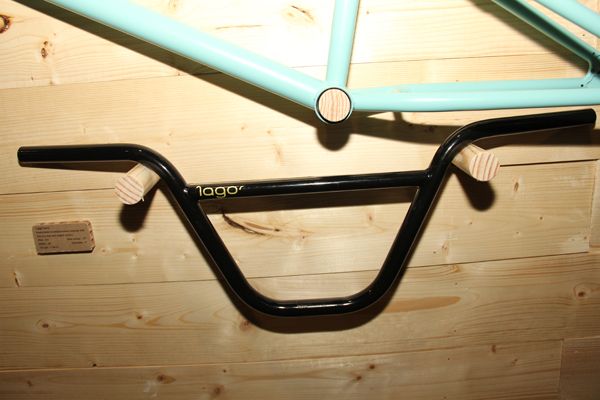 Kevin Kalkoff's new Lago frame and bars!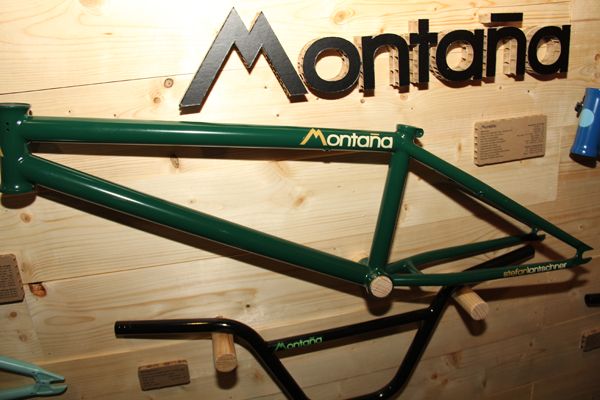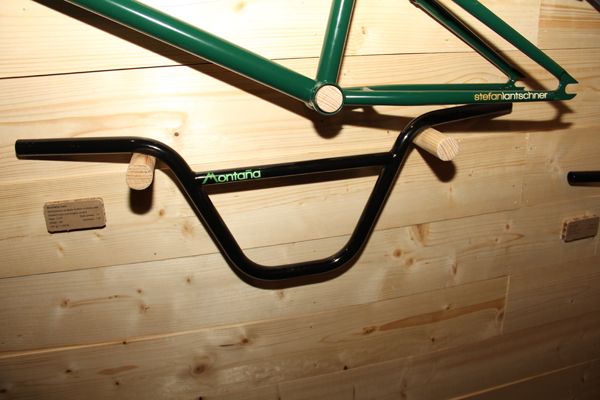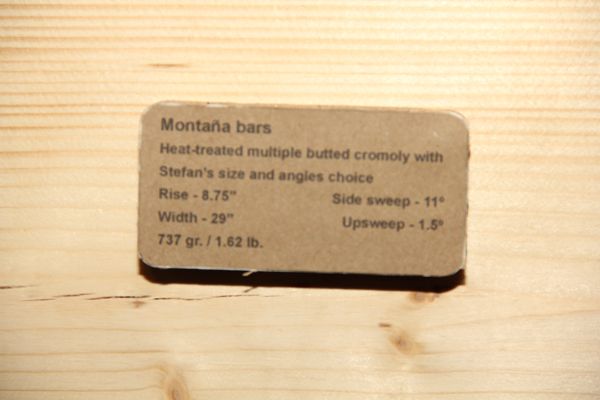 Stefan Lantschner's Montana frame and bars!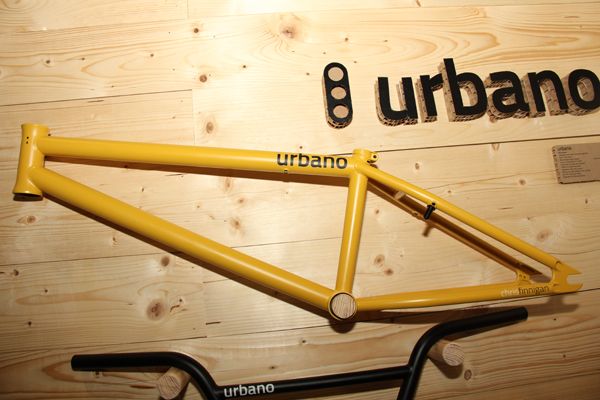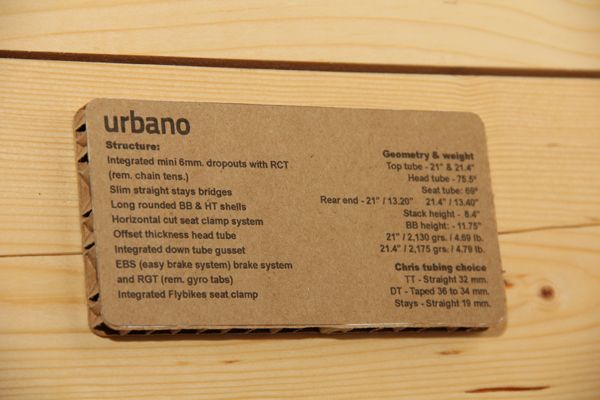 Urbano? New!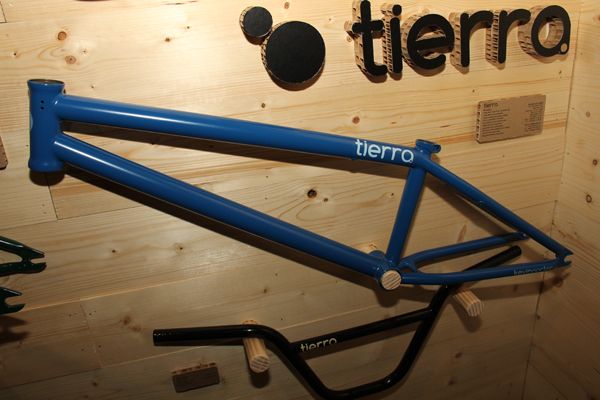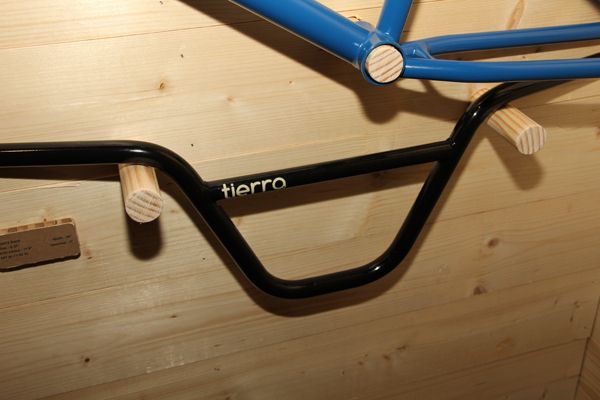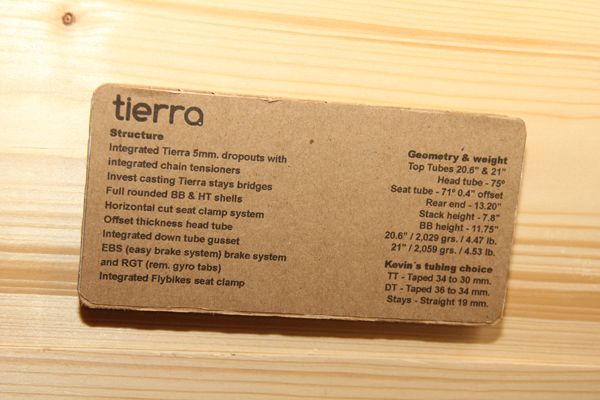 Kevin Porter's Tierra frame and bars. Loving that blue.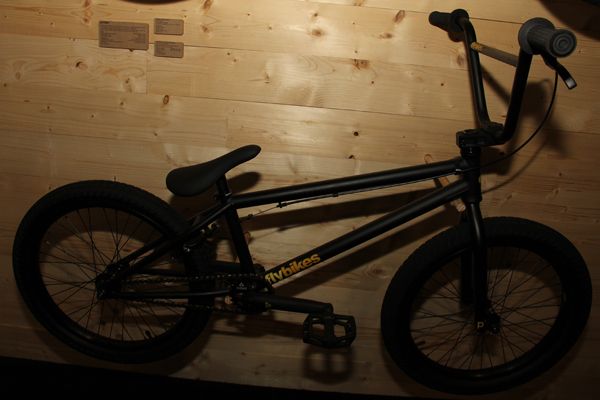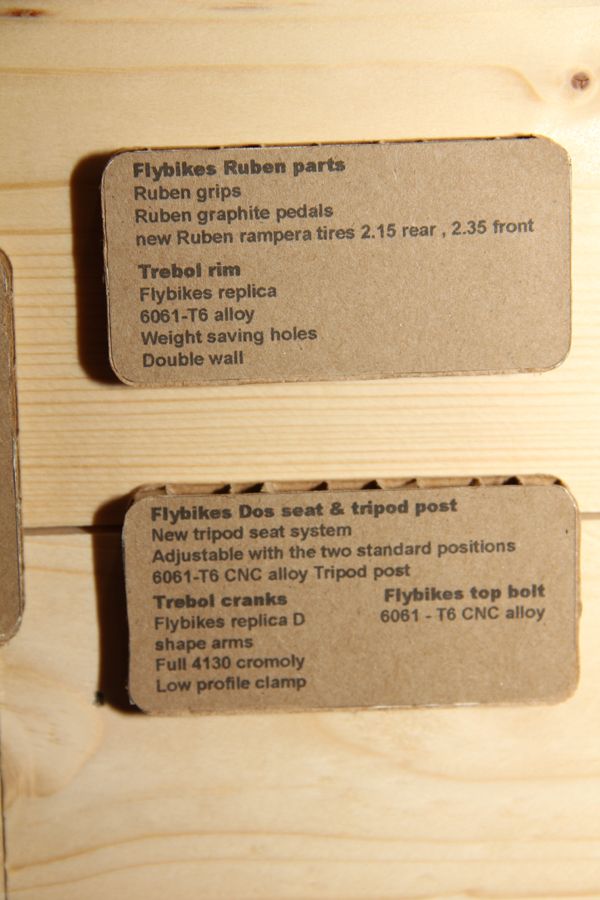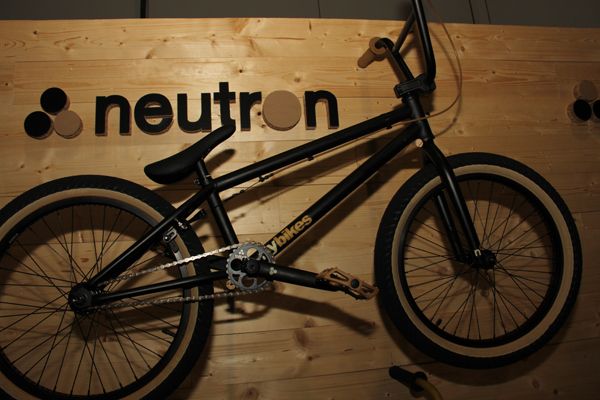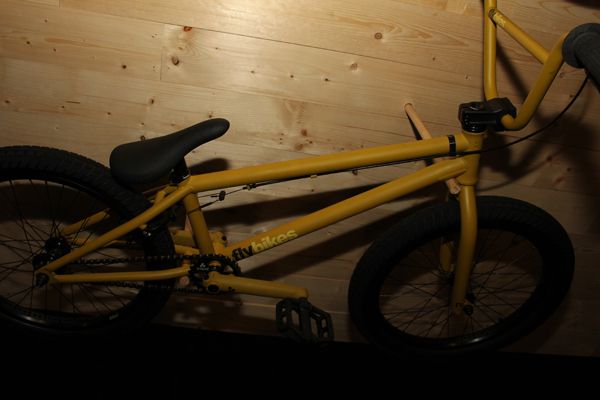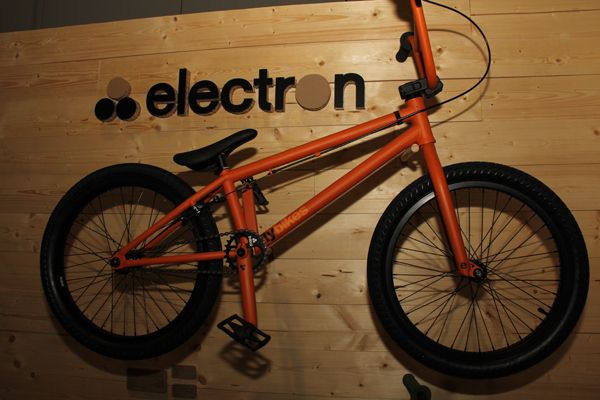 Fly's new complete bike like looks absolutely stunning. WOW. That's all I can say…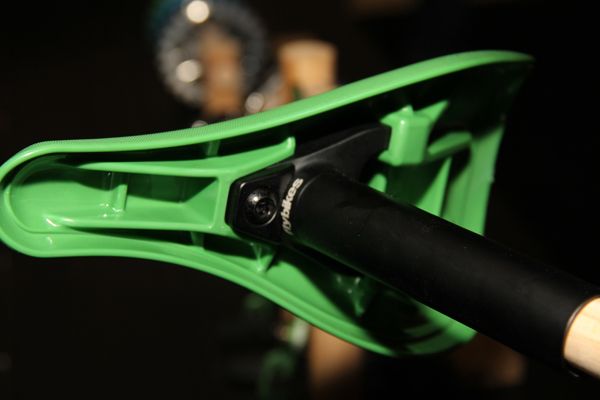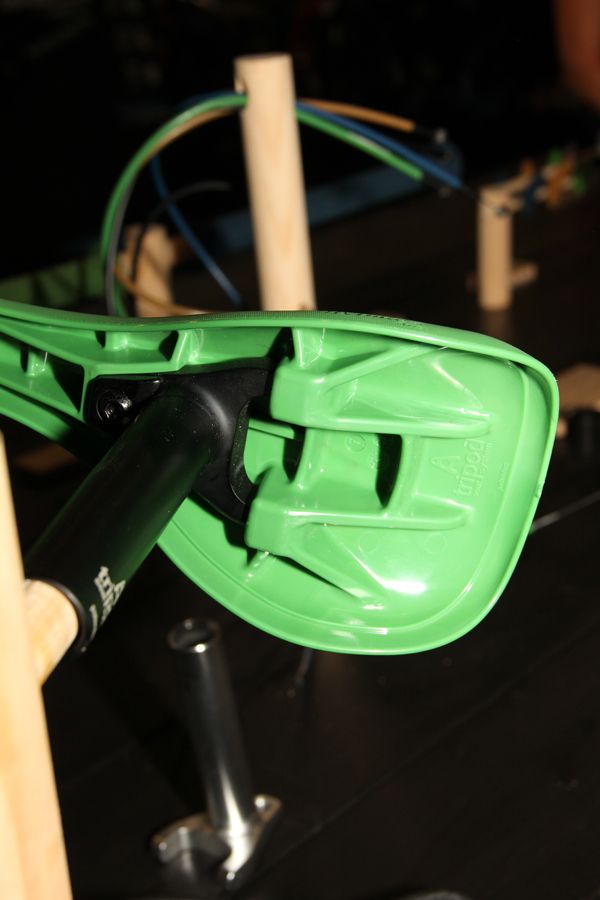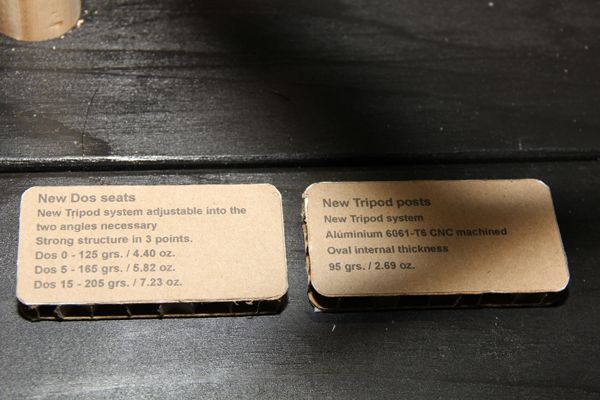 Fly's new seat works in mysterious ways… Ryan Chadwick and Ben Hucke trying to figure it out. Real into this design.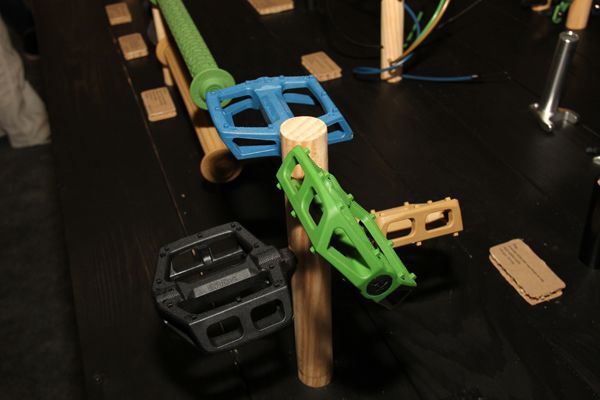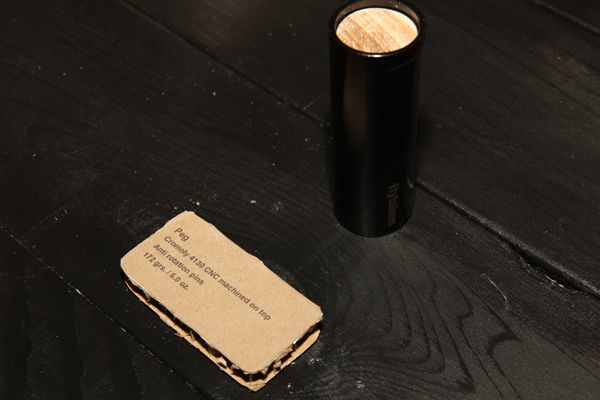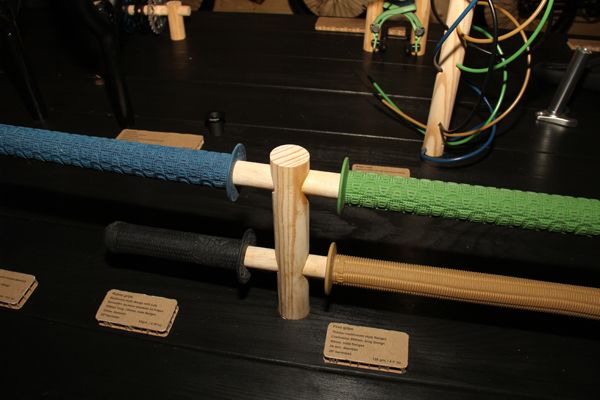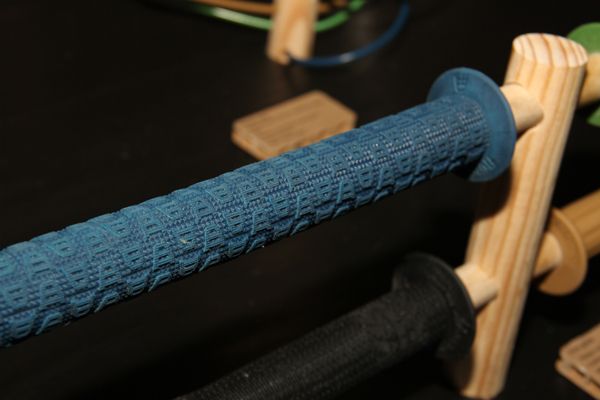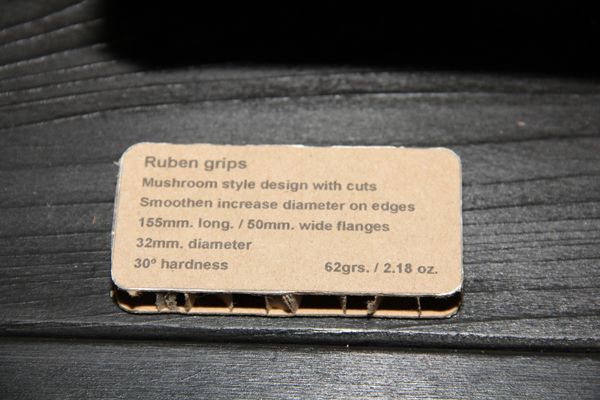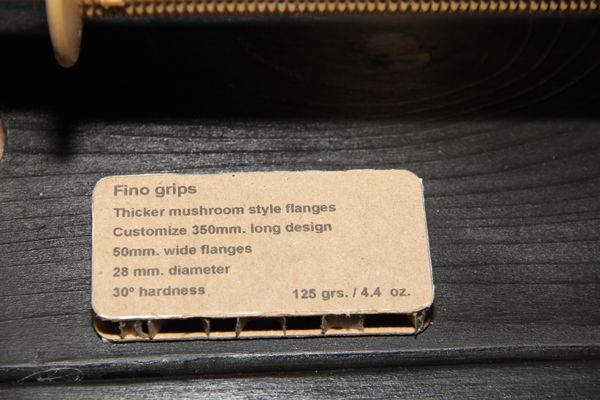 Grippage.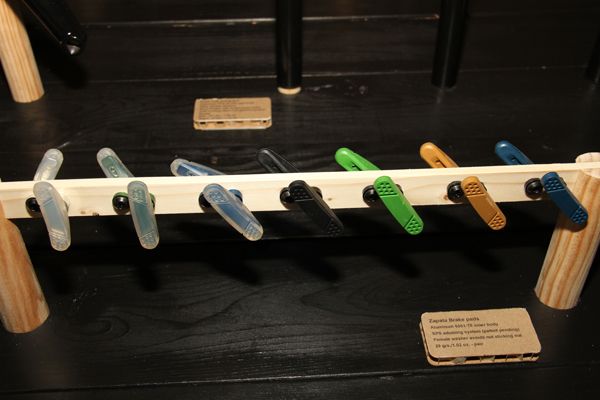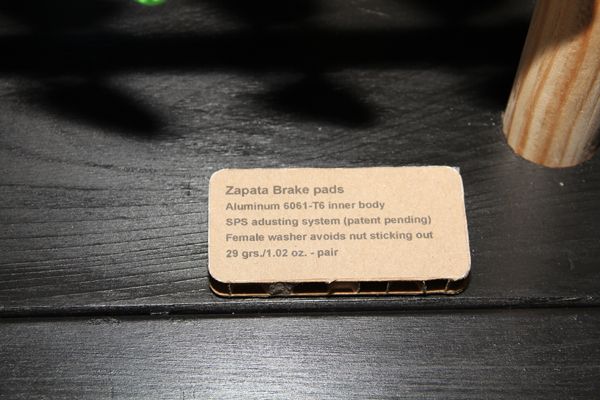 Stoppage.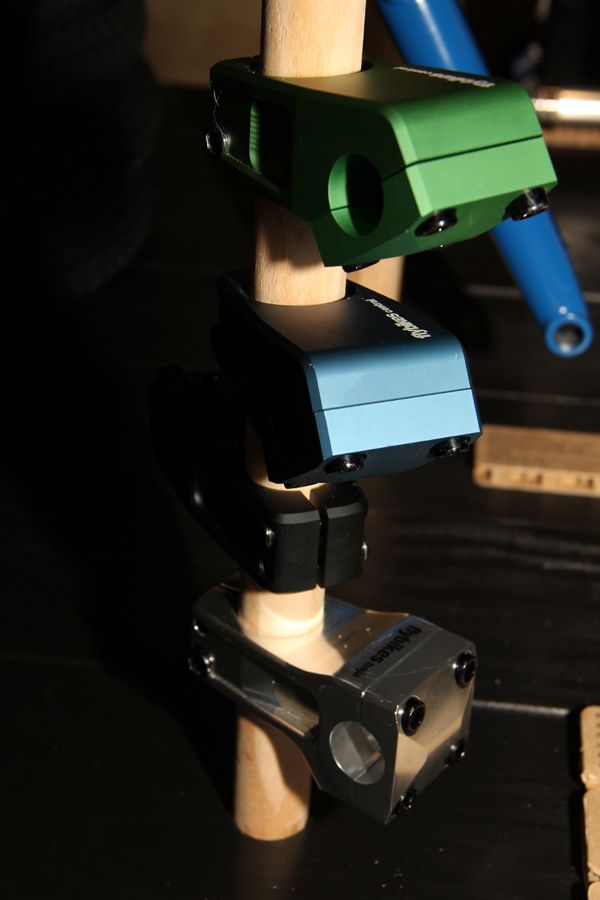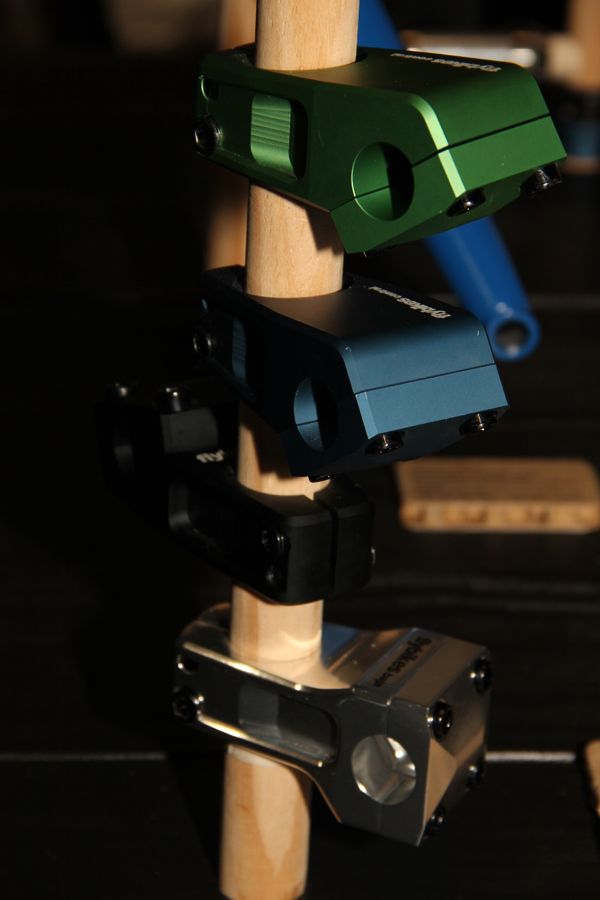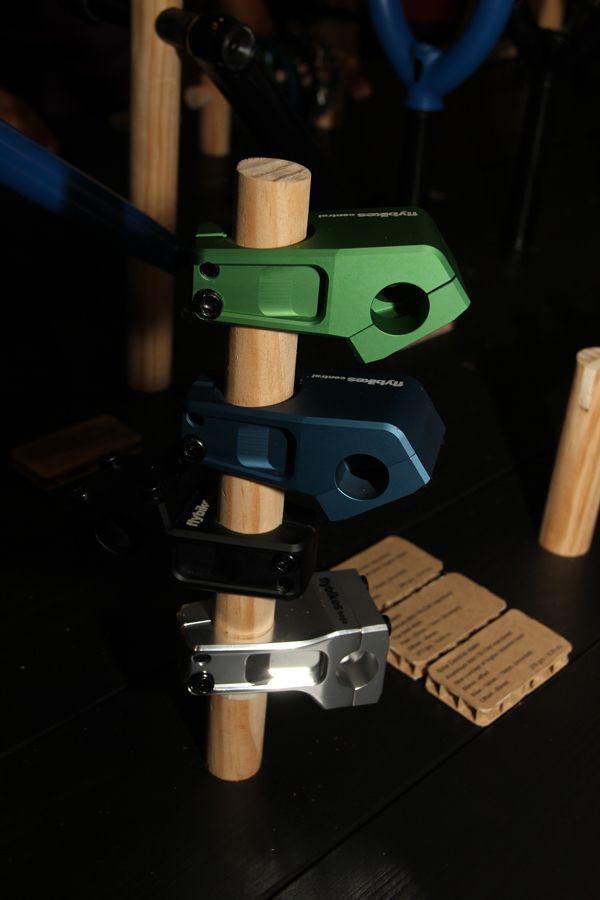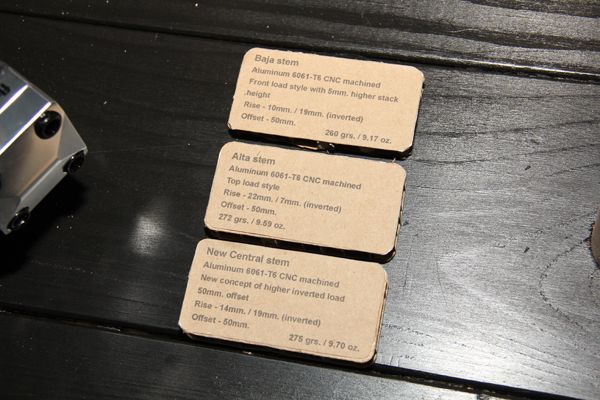 Stems!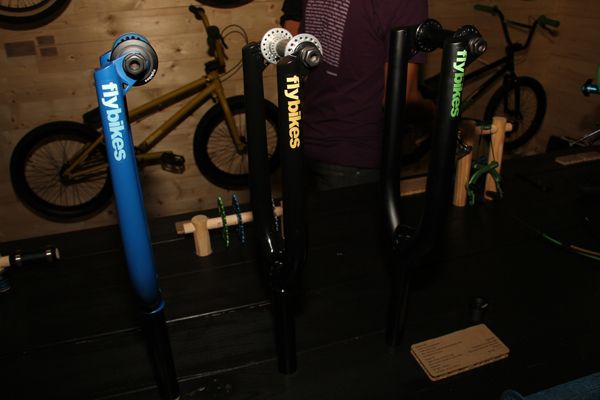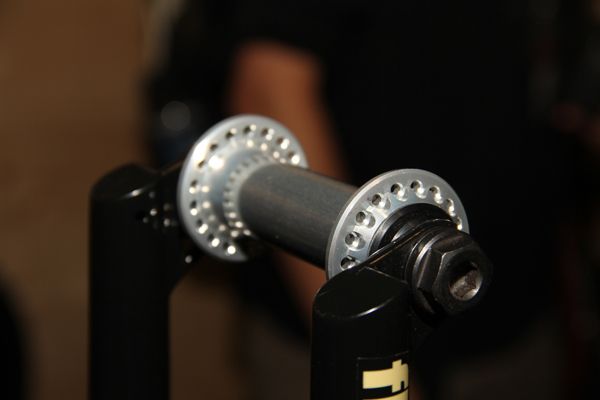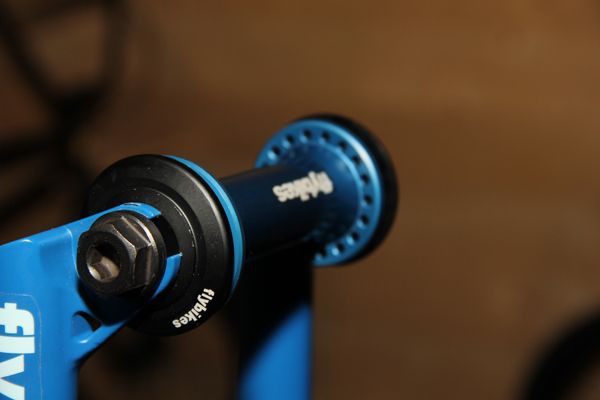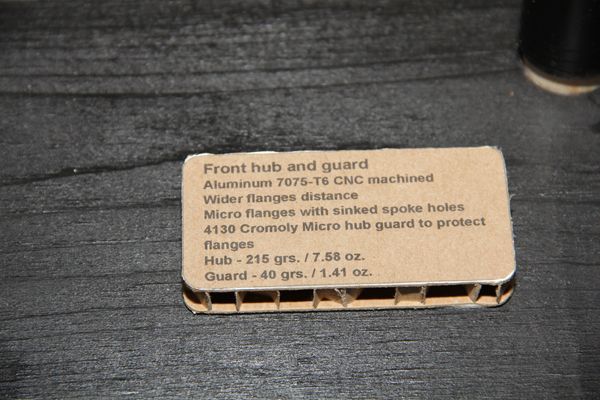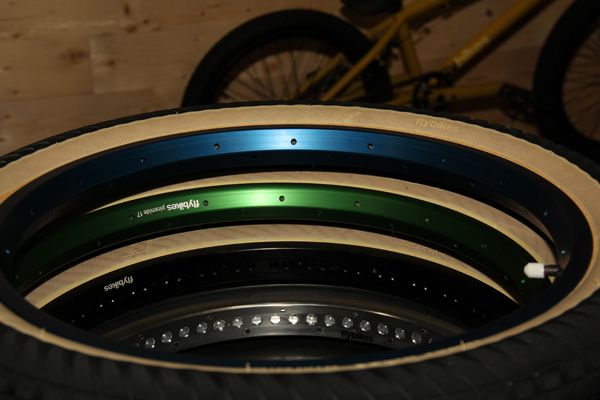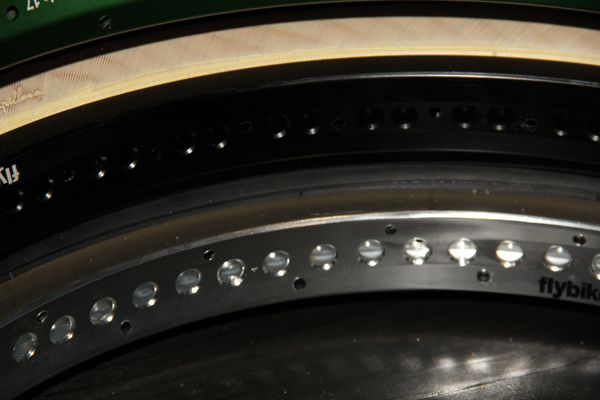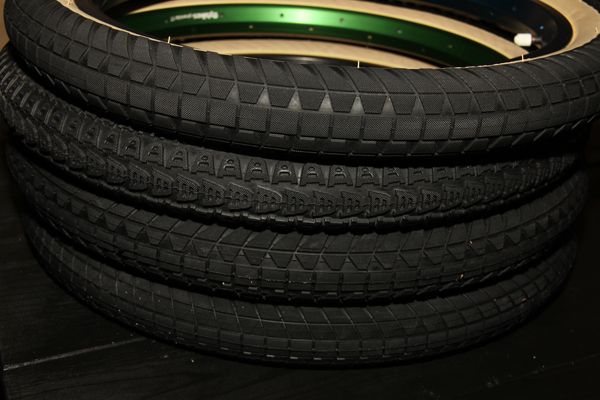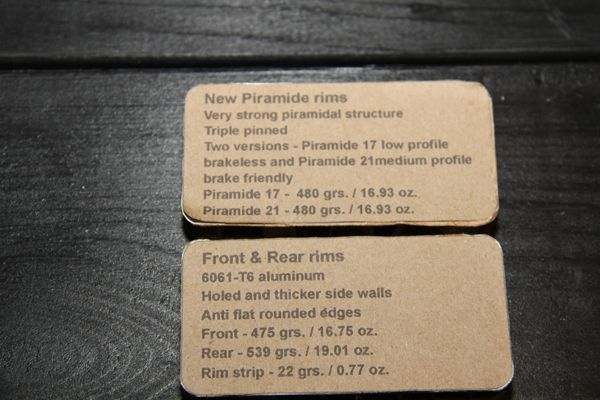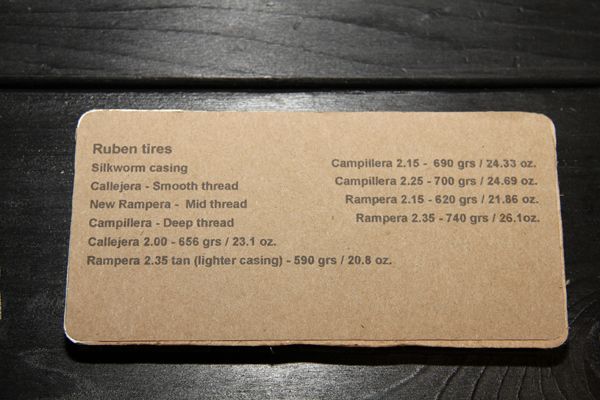 New rims and tires!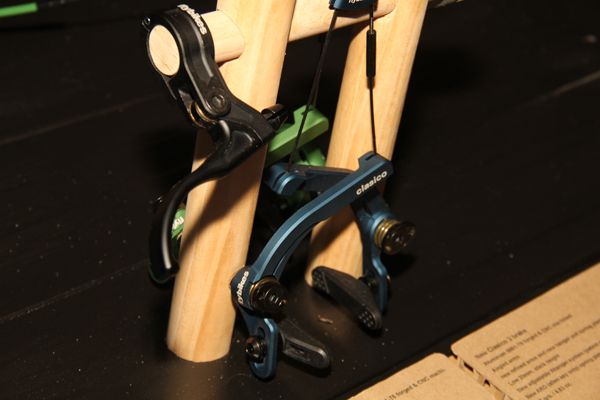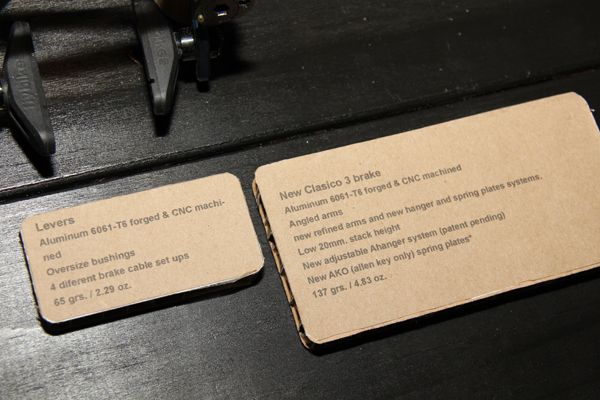 Brakes!? You bet. They updated their previous brakes with these fancy and real clean looking ones. Well, the old ones were too, but these are updated and new. Amazing.
Whoever thought braking technology was done for was wrong. Fly have added a barrel adjuster to their bridge cable. Basically, it's like 2 spokes with threads. You just twist that piece to adjust your brakes. Micro adjustments can be huge and that's what this does.
That's the Fly Bikes booth! There's soo much new so try and digest it all. If you have any questions, leave it in the comments and I'll try and track down an answer…
How does Fly make everything look damn good?