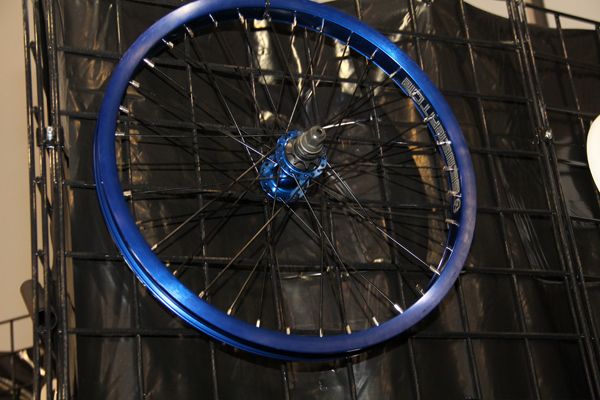 My last stop of the first day was the Hoffman booth. It was rad to see Jeremie and meet Mark Owen and their new graphic design artist. They're keeping the line up fairly consistent with last year, but it sounds like they have some big things in the works for next year already. Let's take a look…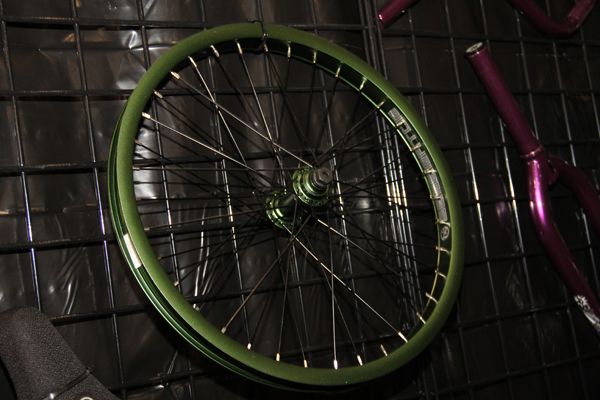 Wheels with some fresh paint.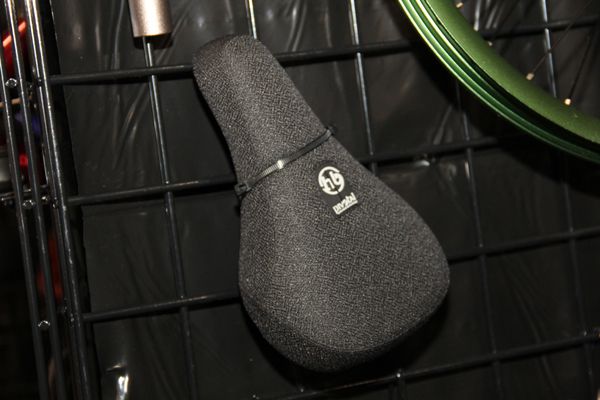 Fat seats are on the rebound. They added a little more padding for this year.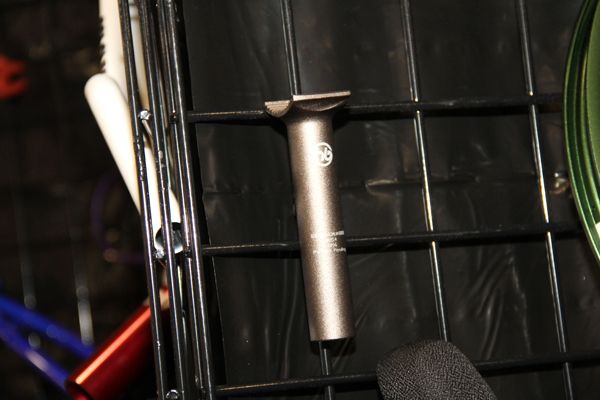 Something for that comfy seat to mount to.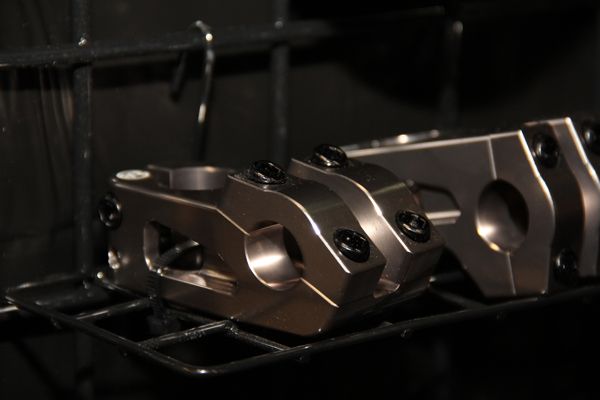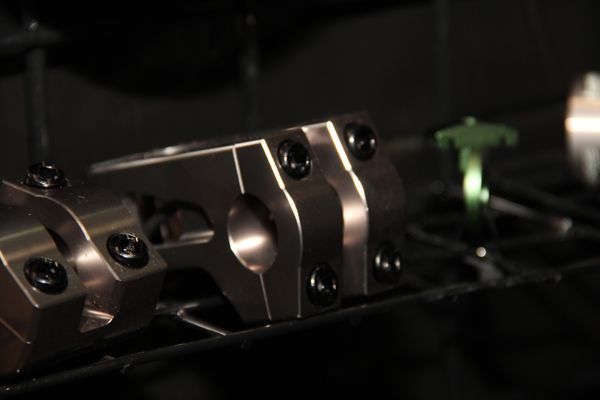 I'm a huge fan of that color for the front and topload stem. I've been on a chrome/silver/rawish kick lately…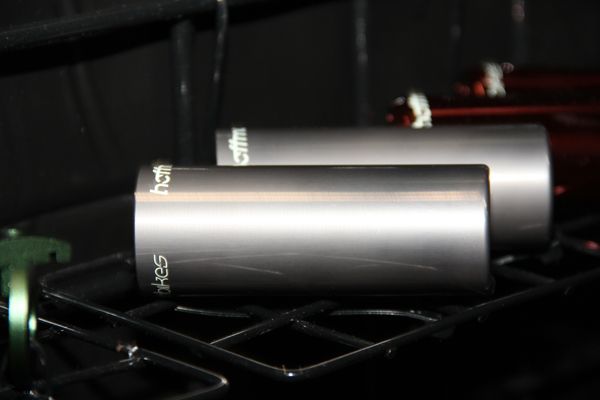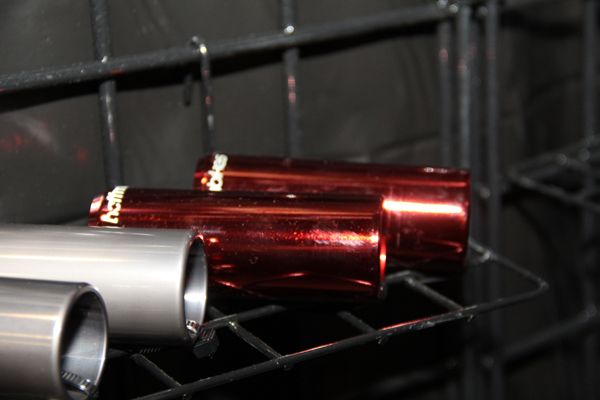 Pegs!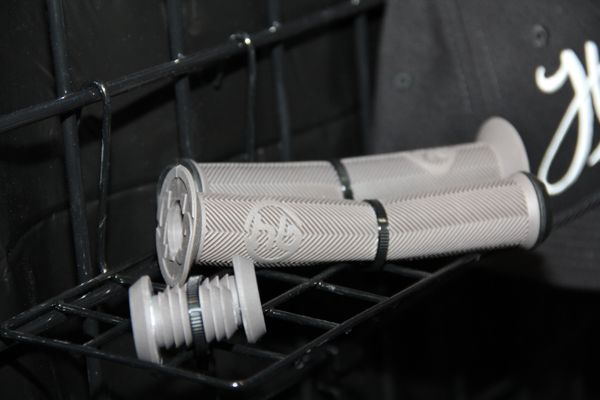 Hold on!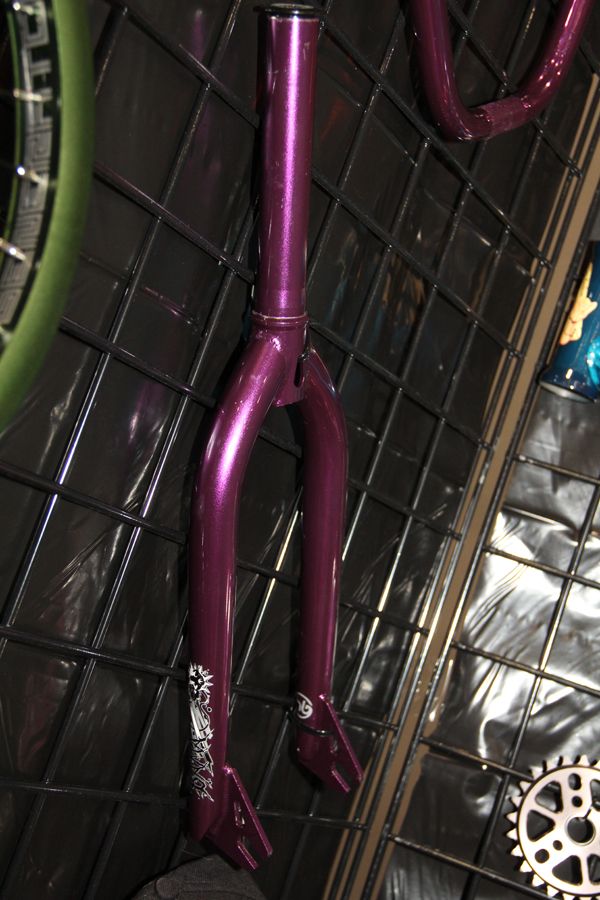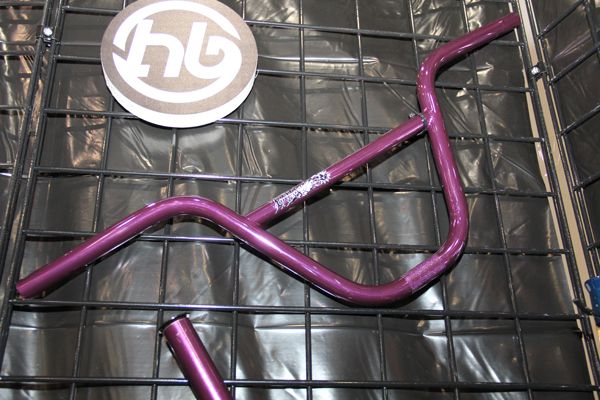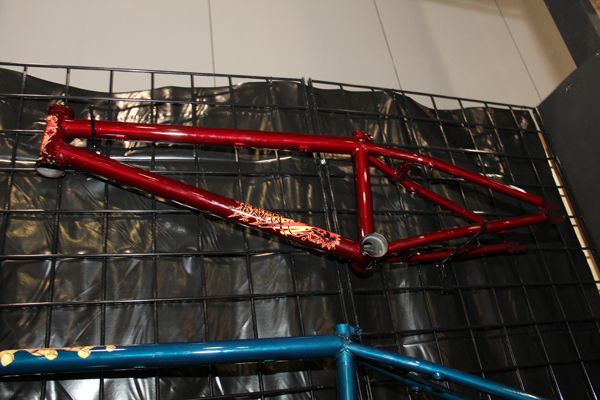 Some fresh color for Seth Kimbrough's Bama frame. Have I told you that Seth is the dude?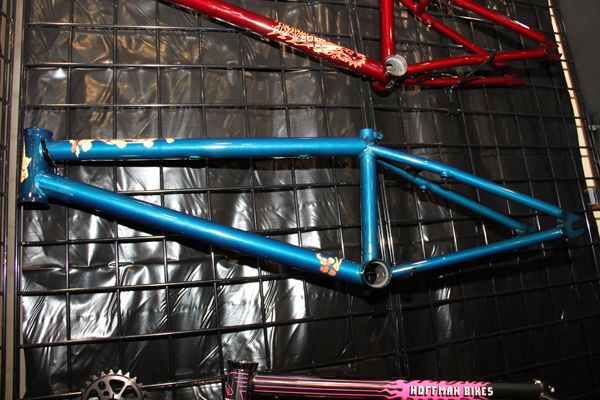 Ben Hennon's Lady Luck frame. Hell yeah.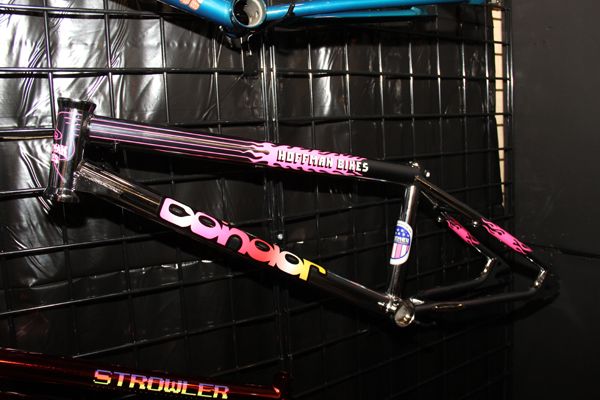 I'm sure the older crowd will appreciate this Condor frame. Sure, it's not like the original but look at those graphics? Damn. They kept the dropouts pretty big too, haha. Psyched on this.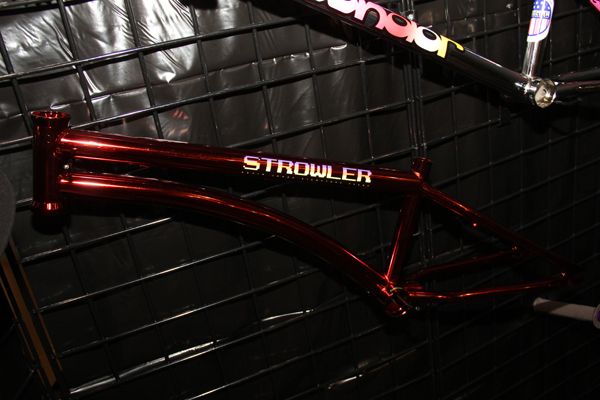 Here's some boner material for you flatland guys.
Hoffman has a real solid line of completes for this year.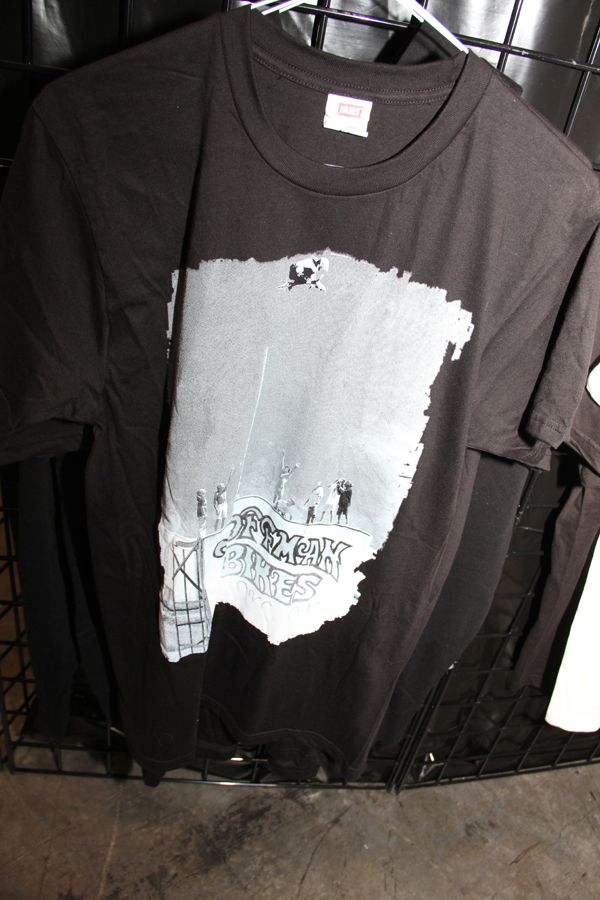 I've seen this photo thousands of times and it never fails to amaze me. Legendary.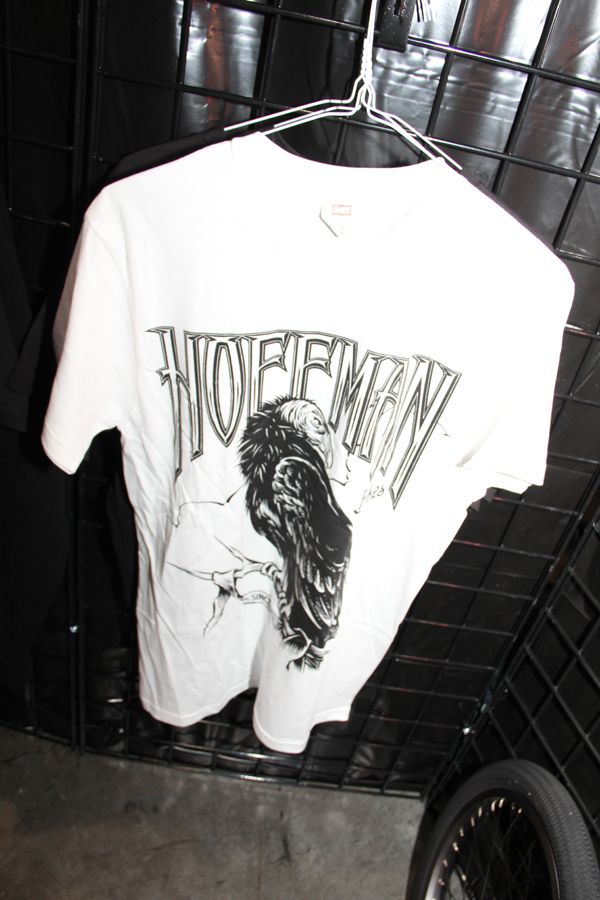 Fresh.
All right, so that's the Hoffman booth. They are ahead of the game and recently dropped their new website with ALL of their 2012 product. So hit Hoffmanbikes.com to take a look. Now, for the future. It sounds like there will be a complete revamp of the majority of Hoffman's products for next year. They made some color changes and small alterations for this year, but they had their sights on refreshing their entire line up for next year. I know that's a long ways out, but still, it's something to look forward to. Plus, with their new graphic designer there is now doubt in my mind that the image of the brand will be changing up a bit as well. I'm psyched to see where they go with it.
Leave any questions you may have in the comments. I'll try and get you an answer! Now… back to the floor for day 2.