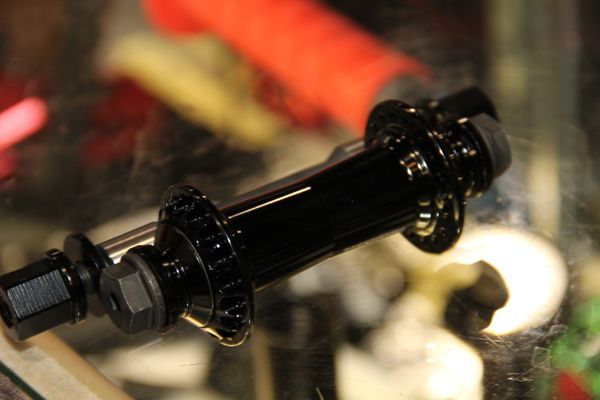 After talking to Steve, I bumped into Nuno from Mutant Bikes from Portugal. Nuno didn't have a booth, but he did have a bunch of new stuff to check out. Let's have a peek…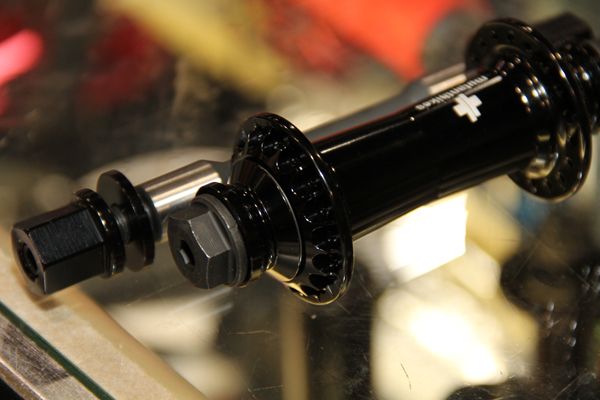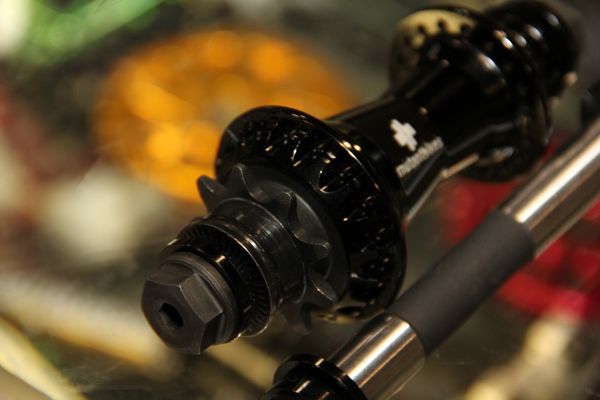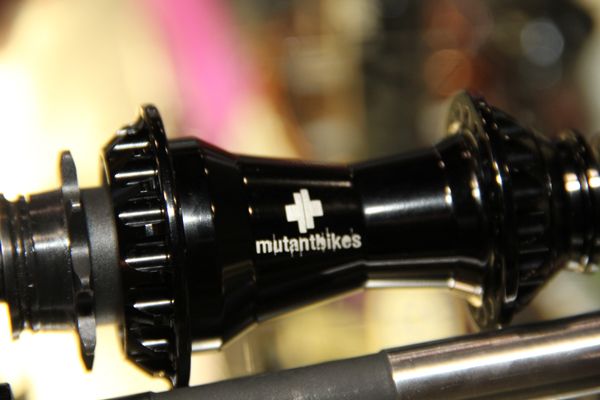 The new Mutant bikes hubs are looking super clean. They've got a slightly different system for them. The axle just needs to be loosened and popped out. Male or female. Real fancy. It sounds like when you order them, you choose which style axle you want, or you can order both. They've also got a new axle coming along that I didn't get to see since it's in the patenting stages. The hubs will be available around December with the new axle coming shortly after.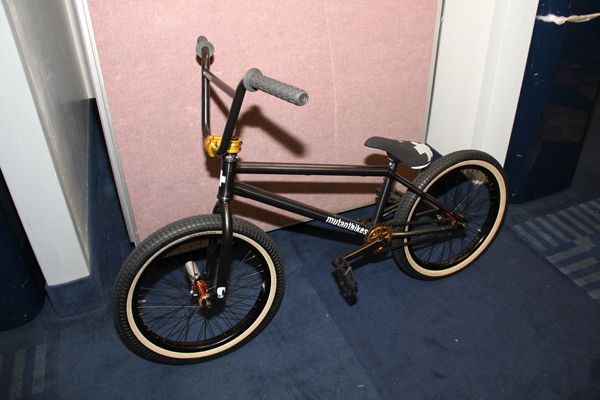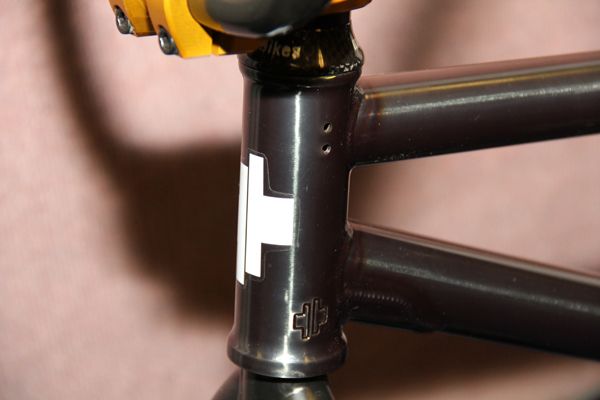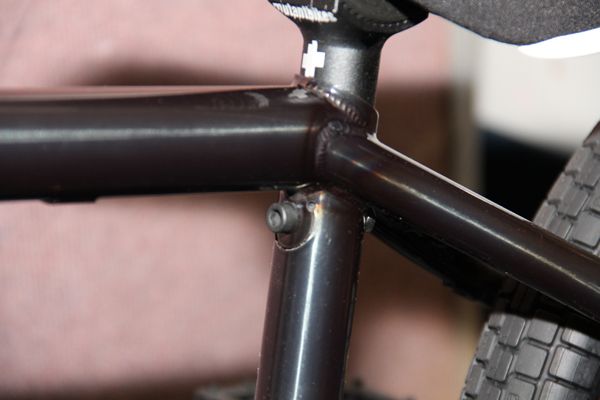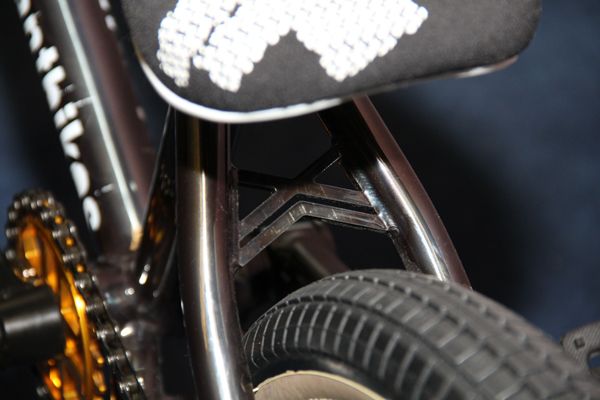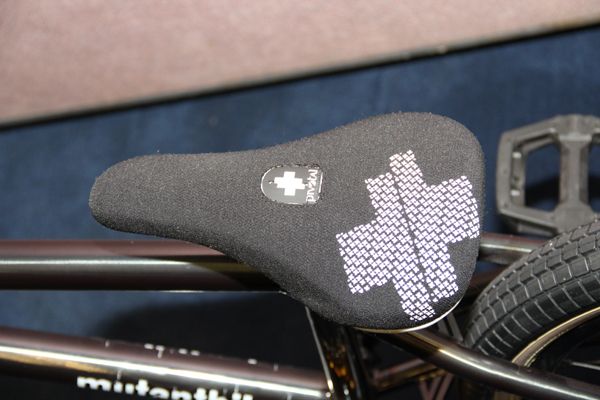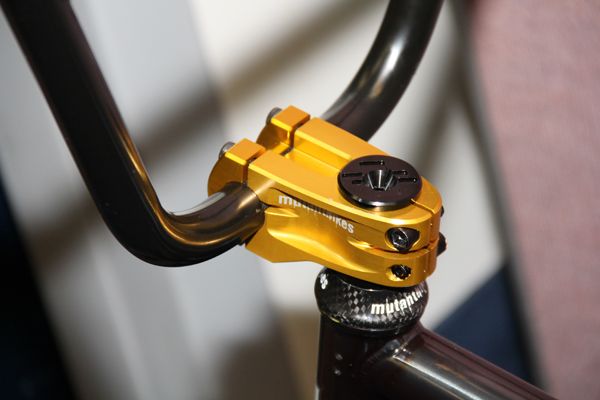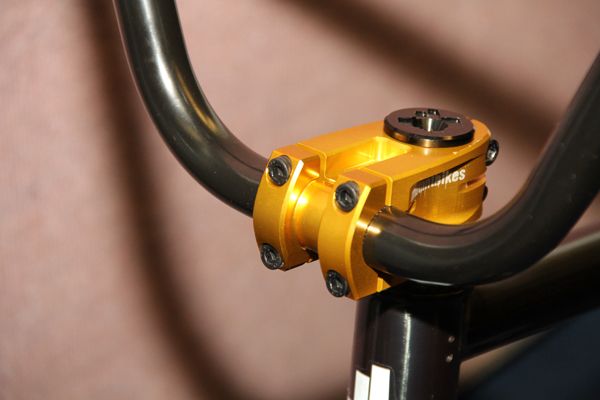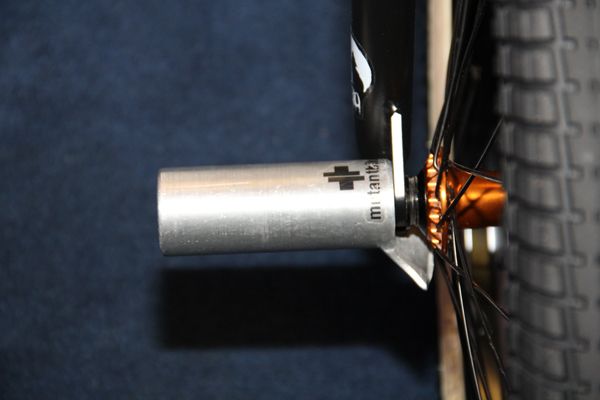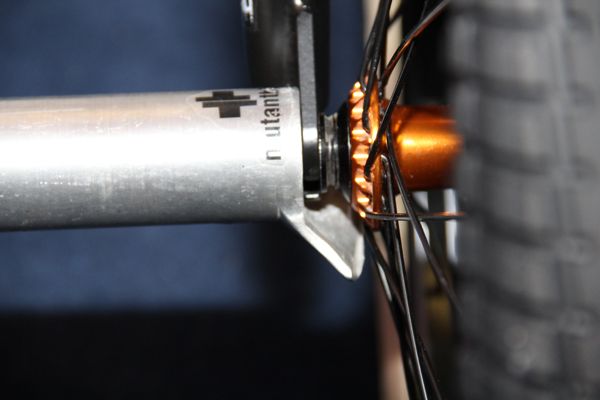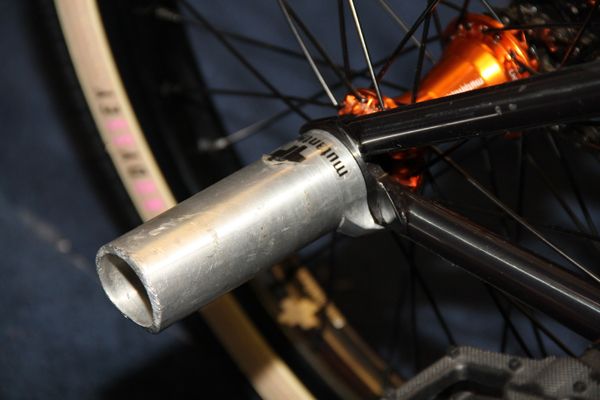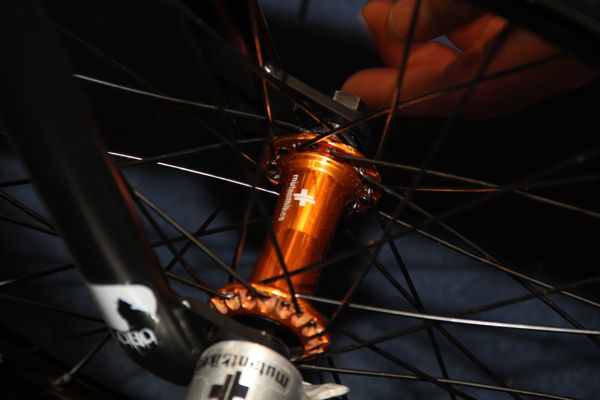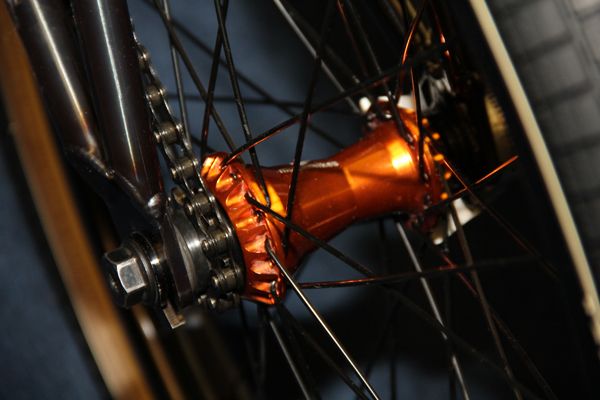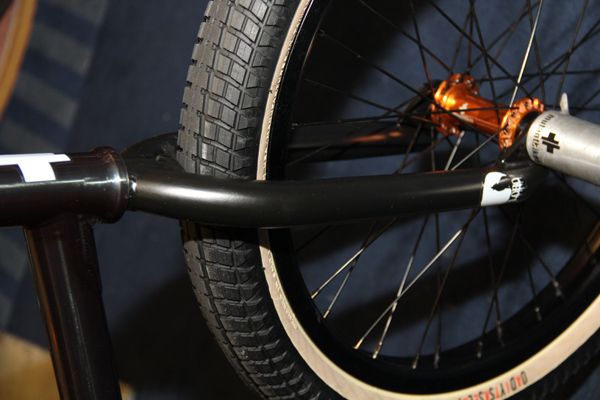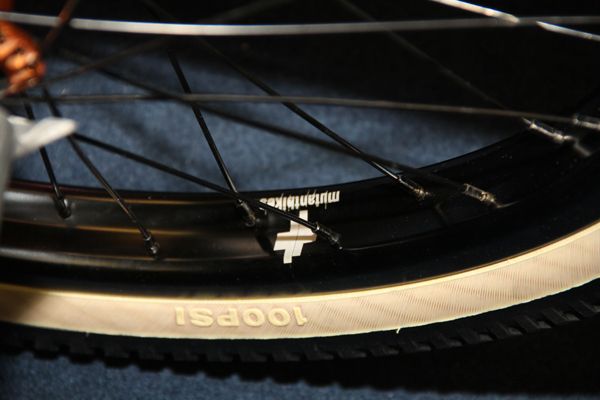 Above is Nuno's bike built up with all the newness. Frame, bars, forks, pegs with built in hub guards, seat, hubs, rims. There's so much new stuff coming from them and it all looks real good. As you can see, they are doing some unique things, but sadly they aren't available in the U.S just yet. If you hit MutantBikes.com you can get a look at this brand, and find out more about their products. Looks good to me though!
Any questions? Leave it in the comments and I'll try and track Nuno down for answers.