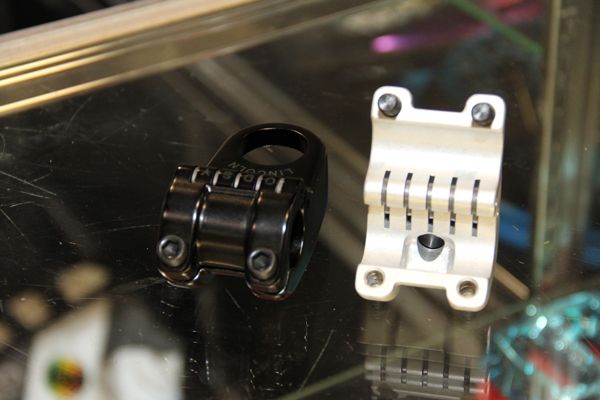 So here it is… the final booth I've got photos to post from. The best for last? I don't want to say that since there was a ton of real good stuff from the booths this year, but Odyssey definitely had some real good new stuff. I can definitely say this is ending on a good note. Let's take a look…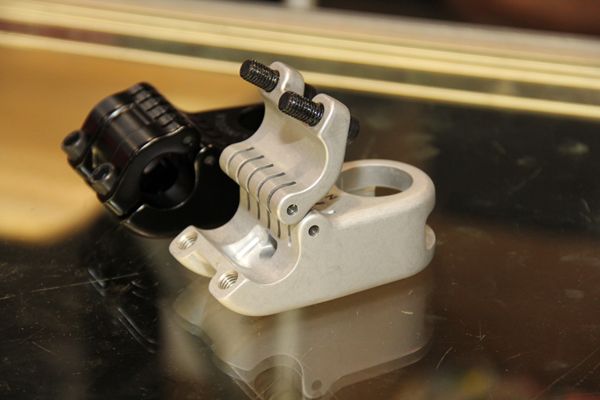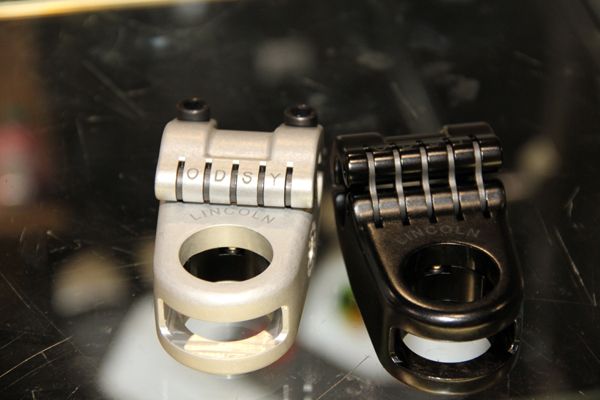 The Lincoln stem is a fresh new design that caught me off guard. It's shaped like Chase Hawk's Tomahawk stem (below), but has a top load style with a hinge. Then the one bolt, internal compression system. Wow. This looks good.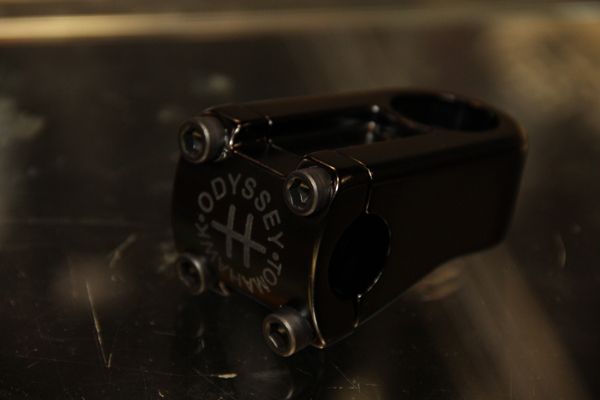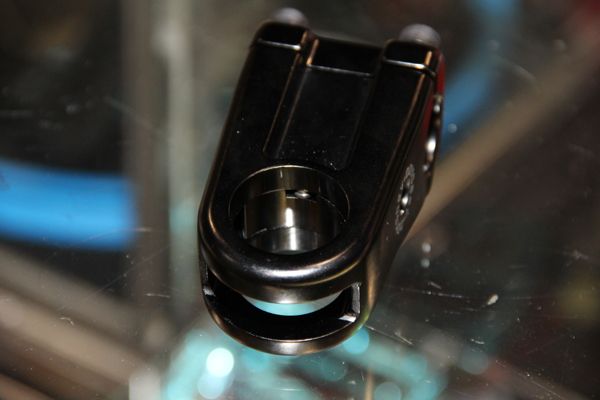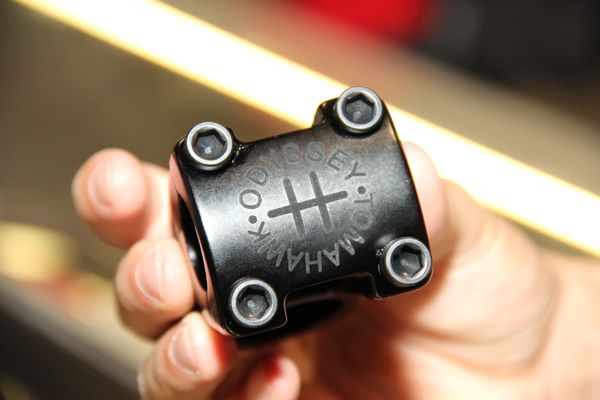 The Chase Hawk Tomahawk stem looks amazing. All I'm going to say is want. want. want. want. want. want. want. want. They will be available in a few months too.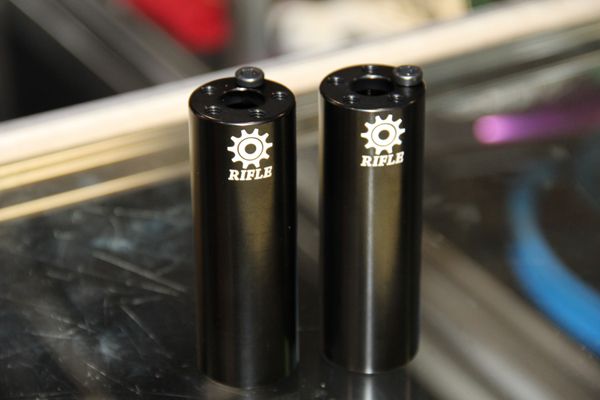 The Rifle peg is a super lightweight aluminum peg with ribs on the inside for added strength. I'm not sure if they will do a steel version, but it wouldn't be a bad idea.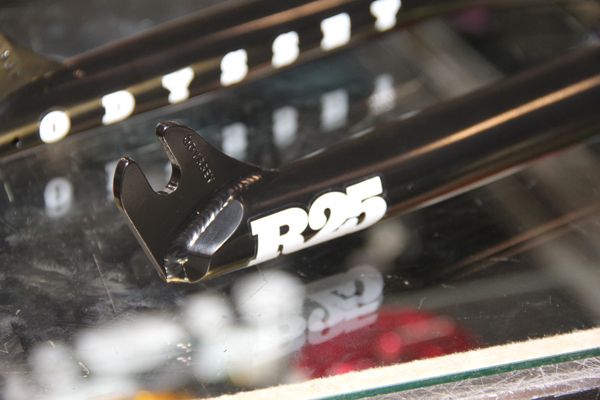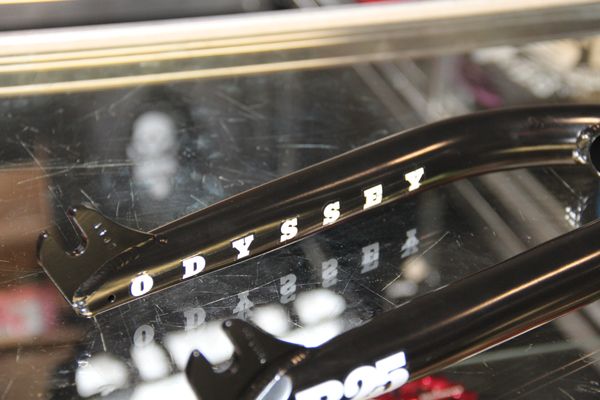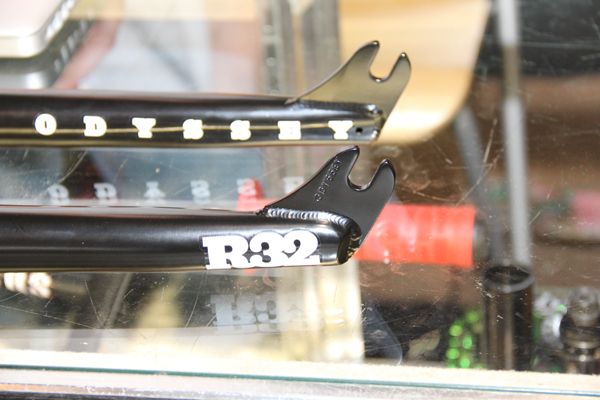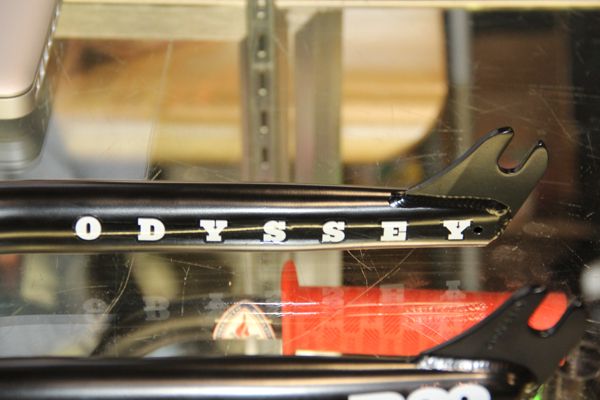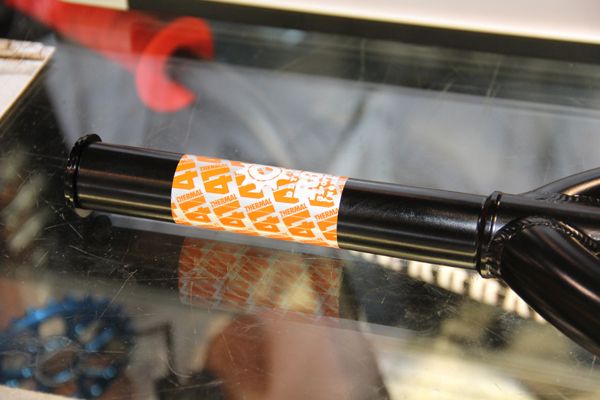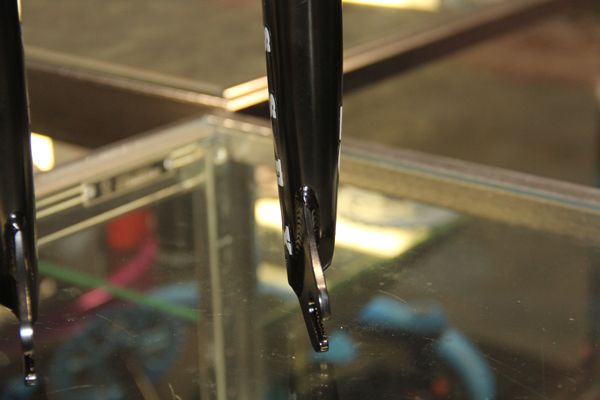 The new R32 and R25's are the new forks for Odyssey. They will still have the Directors and Classic Race forks still (but only in black for the Race Forks), but these will be taking the place of the others. The R32 has a 32mm offset, and the 25's have a 25mm offset. The forks also featured tapered legs, all new top cap and a flattened part on the inside of the fork by the dropouts for hub guard clearance. Of course they have the 41 Thermo heat-treating and I'd imagine the lifetime guarantee.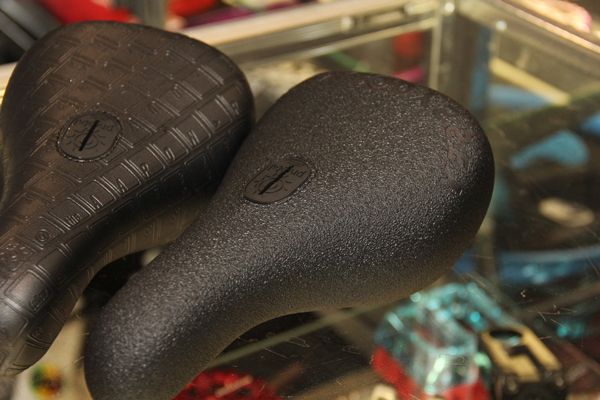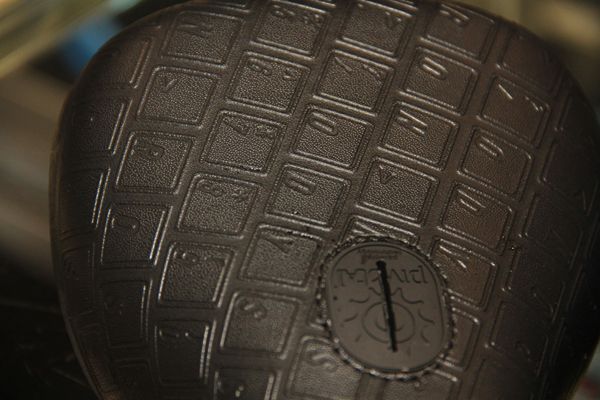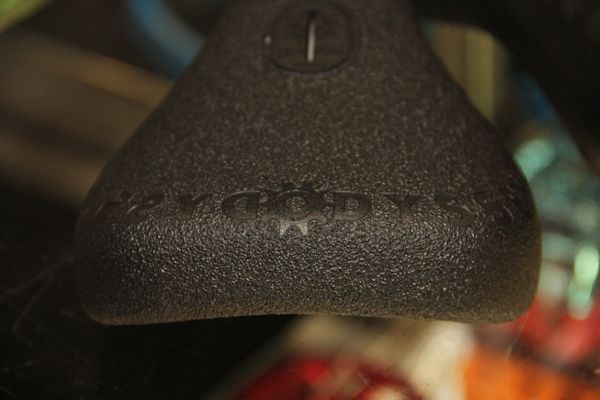 The new Gary Young and Aaron Ross seats. Real good stuff.
All right, so that's all Odyssey had on display this year. Damn good looking stuff. That's for sure. If you have any questions, just leave them in the comments and I'll try and get an answer for you.