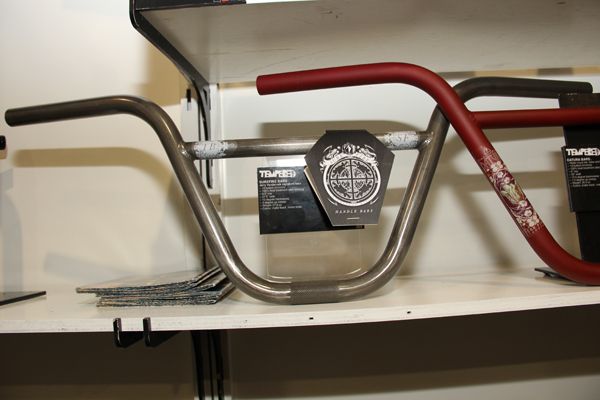 Next up, I cruised over to see what Mat Lawton had going on with Tempered. As expected, he had a bunch of new goodies to take a look at that I think turned out super rad. Let's take a peek…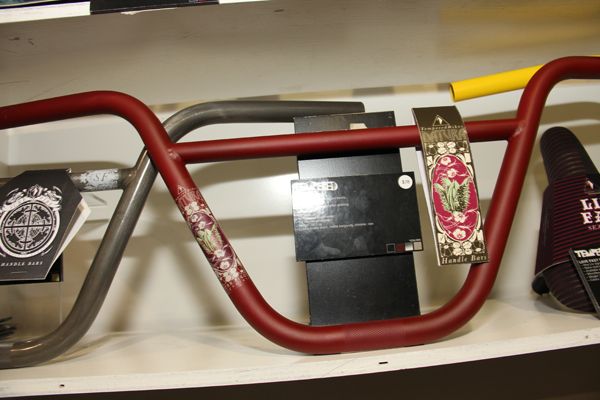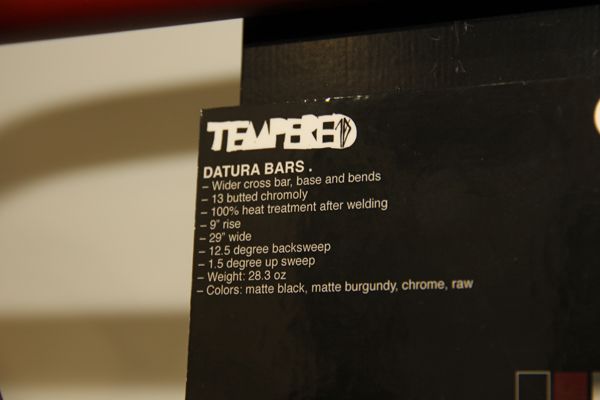 Some bar action for you!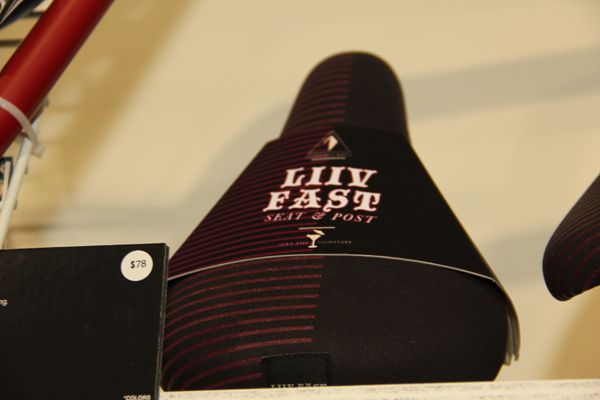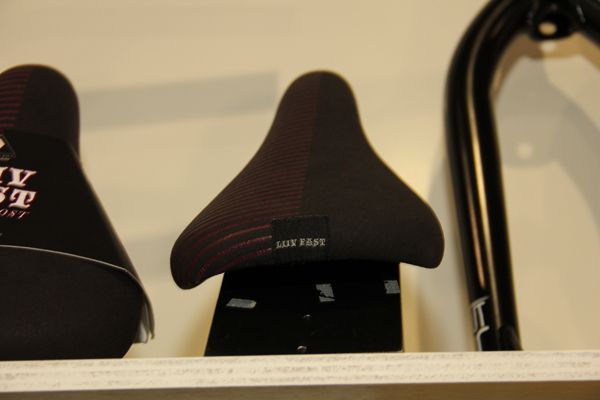 Alex Liiv's new signature seat comes in a few different styles, but looks rad. This seat may or may not allow you to send it like a beast.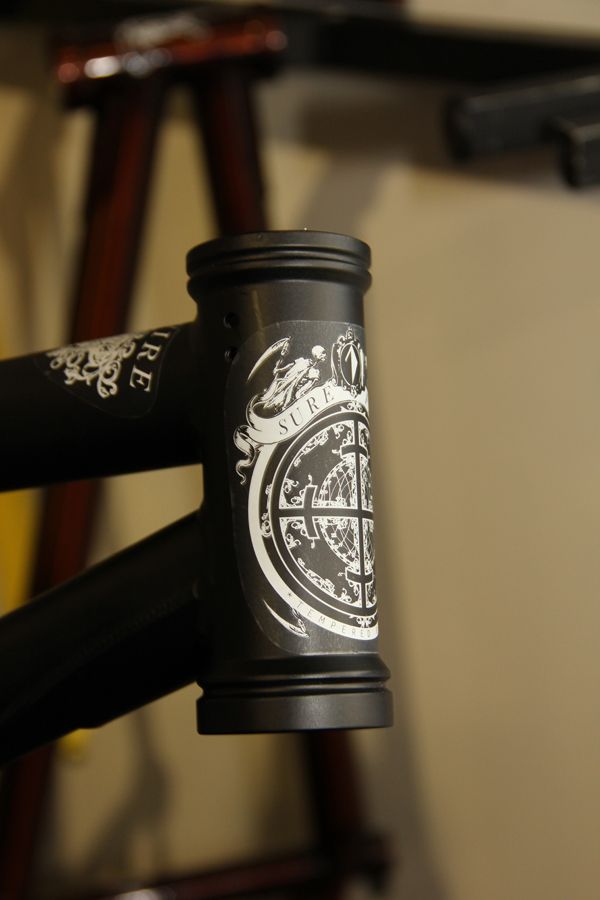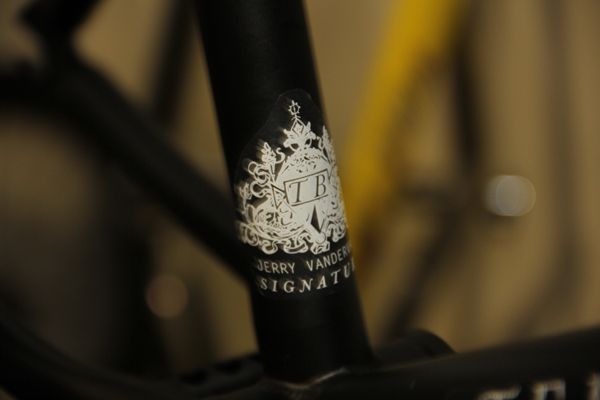 Jerry Vandervalk's new signature frame turned out so damn good. I'm loving that head tube and the graphics. This one took a while to get done just right (they showed this at interbike last year as a prototype) and it's finally going to be available real soon here.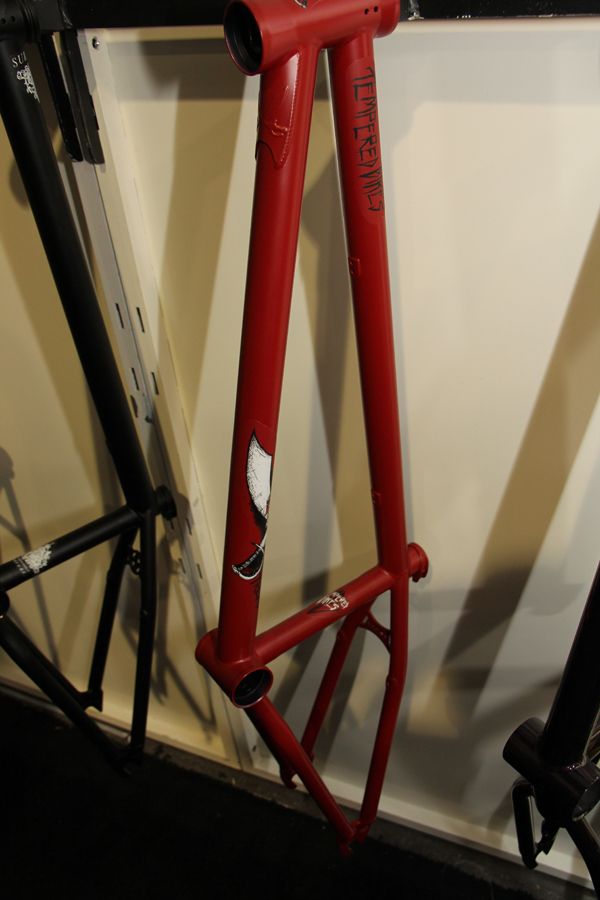 Fresh paint on the Treason frame.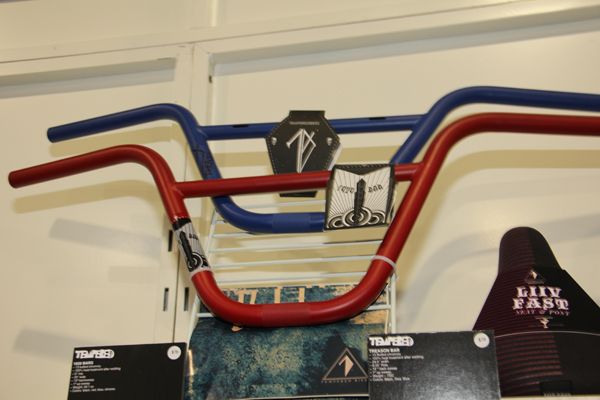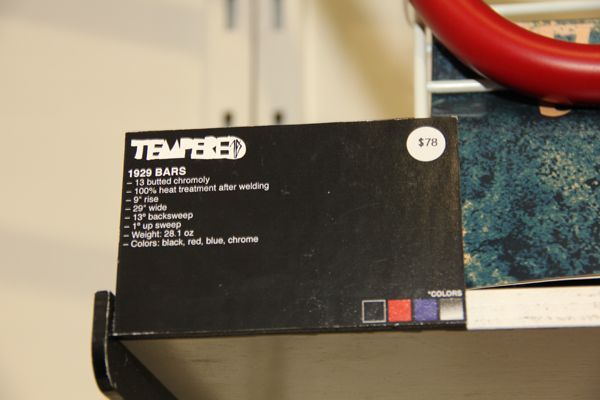 1929 bars have been out for a while, but still looking good.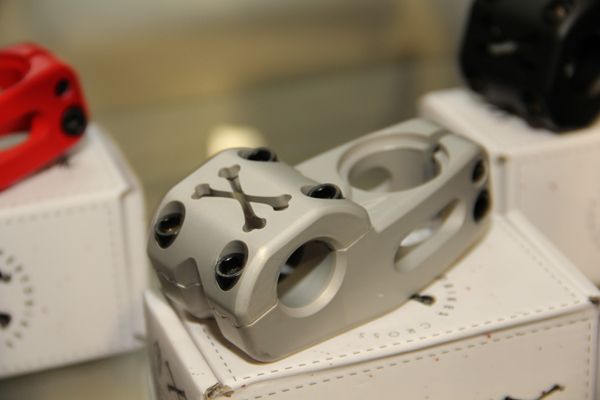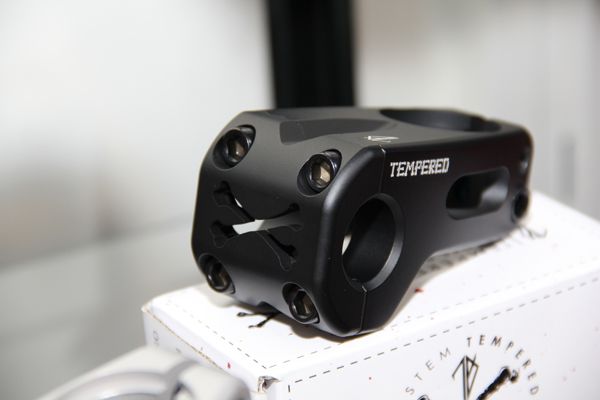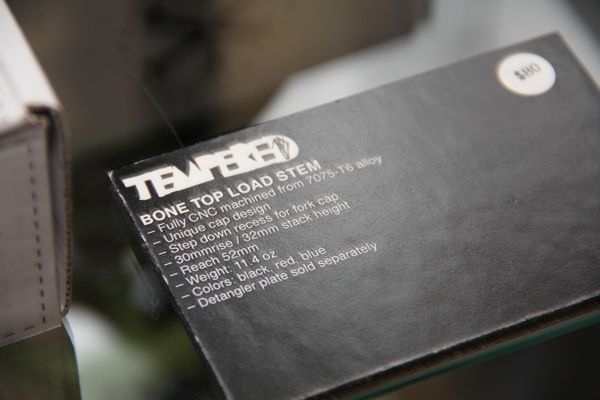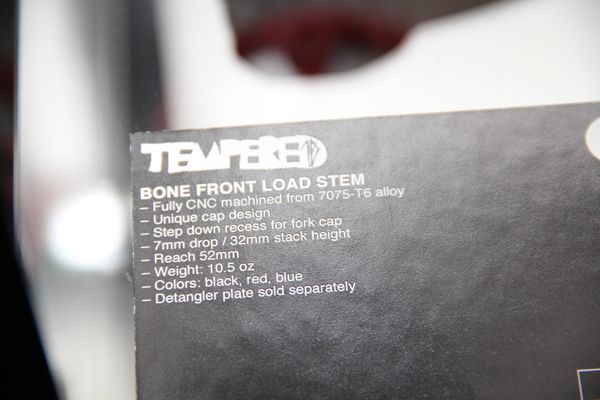 They Bone stem looks so rad with the cross bones..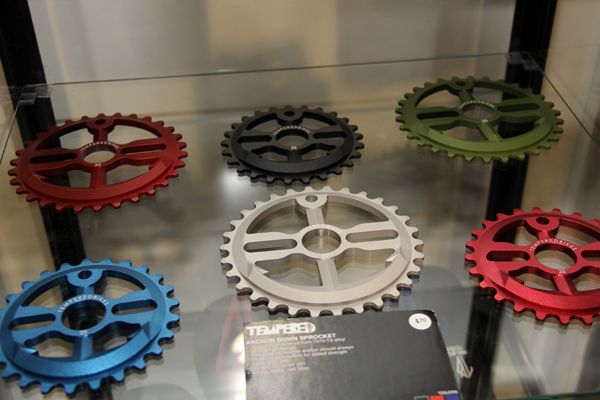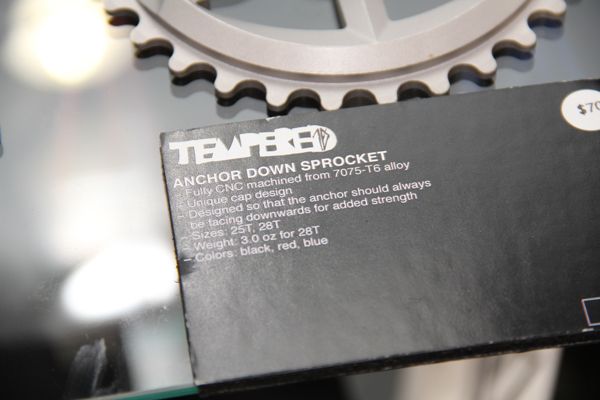 Anchor on down.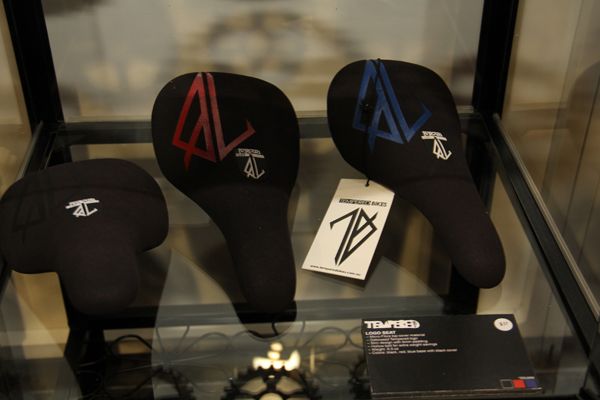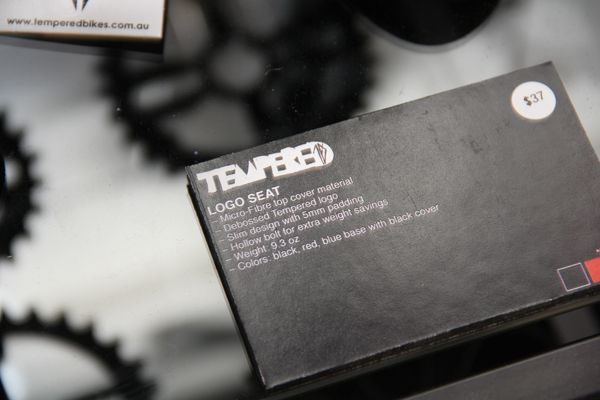 Freshy seats!
So that's what Tempered had on display this year. I'm really loving the look of the whole line up. They've definitely been making some moves the past few years and it's all looking real good. I'd like to see them more in the U.S but I'm sure that's just a matter of time before that happens.
Any questions? Leave them in the comments and I'll try and get you an answer.