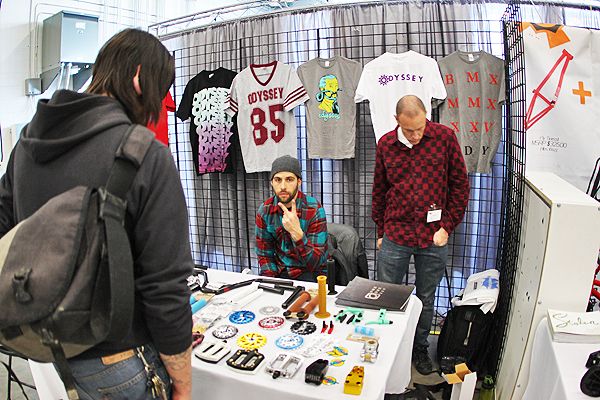 I'm always stoked to check out what Odyssey has going on. Even though they premiere anything new at Interbike, it's always cool to catch up. Nuno was handling the booth like last year so it was cool to see him as well… Check out a few pictures!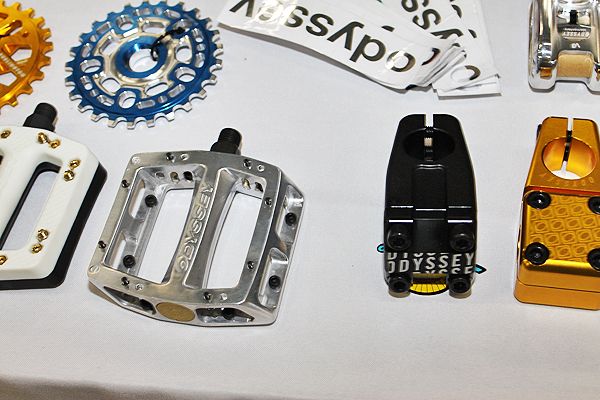 The trail mixes and the JC/PC's. I've been running the JC/PC's for a while now and they have been holding up amazing. I still complain about them being too grippy and always tell myself to take out pins and file them down a bit, but never do. Either way, sweet pedals and suggest you check them out if you're in the market.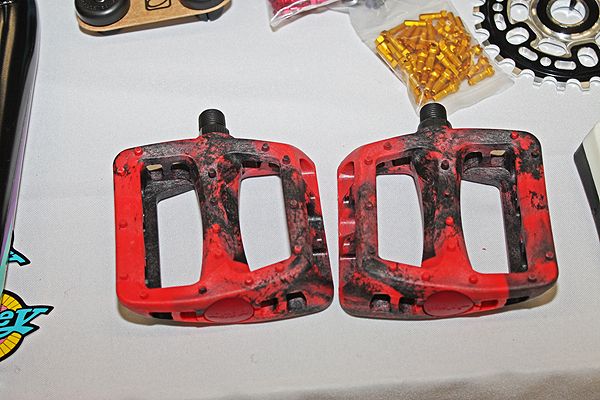 Not quite sure how I feel about this color, but it's interesting that's for sure.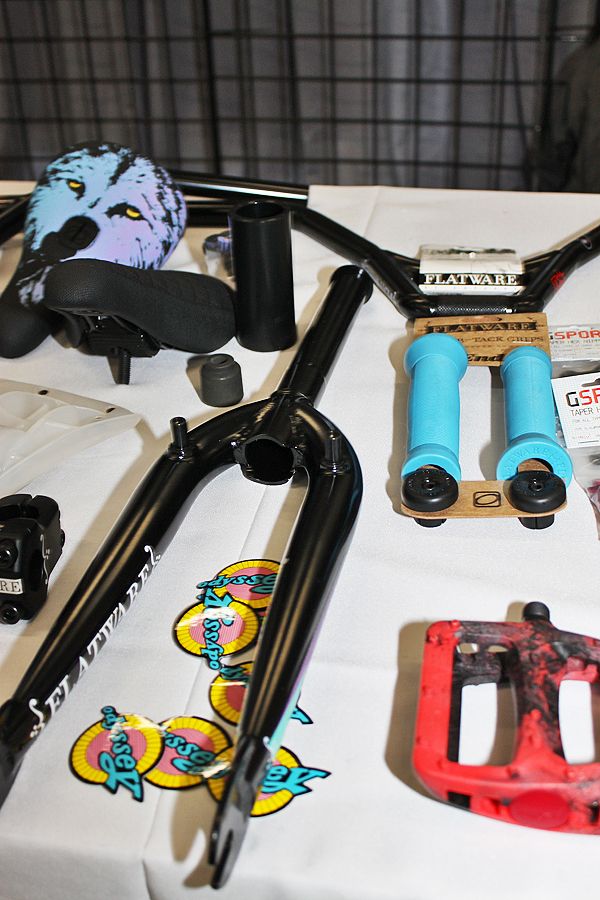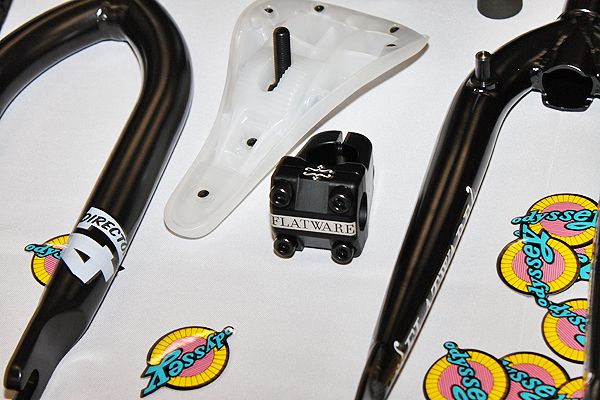 Flatware goodies. The frame is coming along and it shouldn't be too much longer before that's available.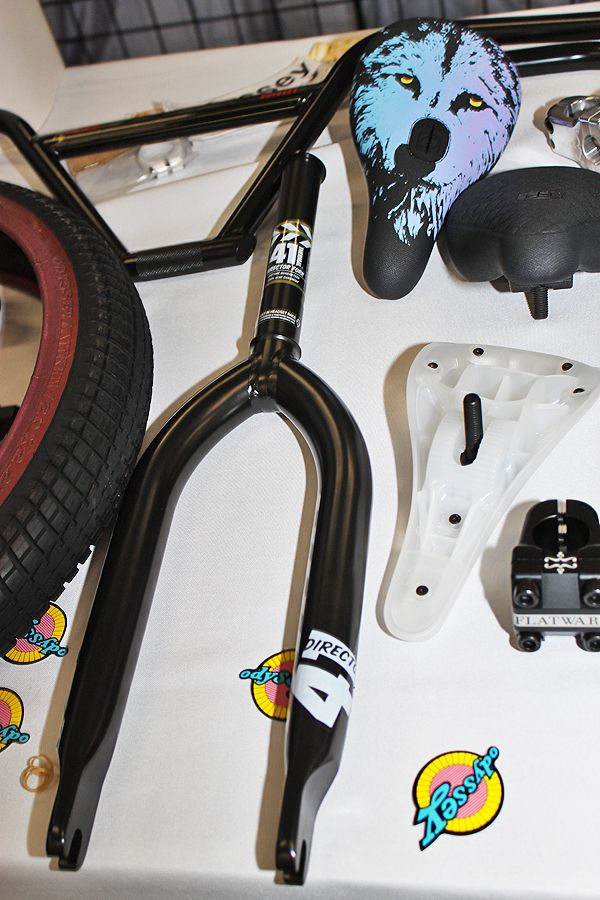 Directors and the Aitken seat in the back…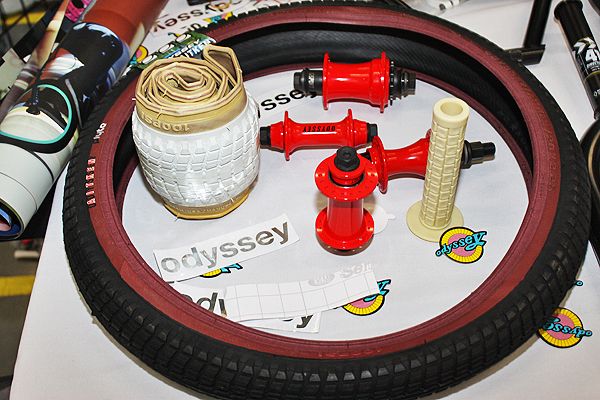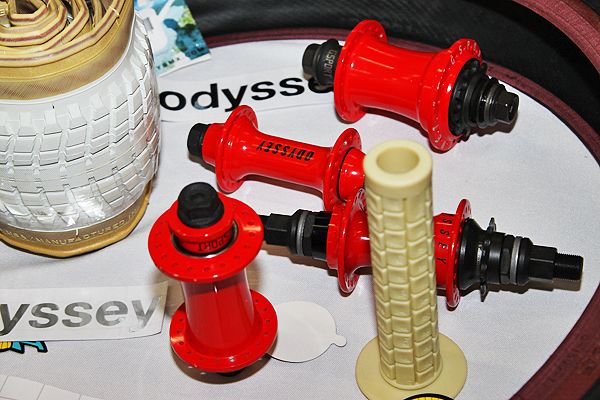 I've been wanting to get a new rear wheel for a while, and I think the Ratchet is the only hub I'd be willing to get if I was buying it… I should lock that up. Either way, they got all their hubs in this red now.
Also, if you notice the white with skin walls. Pretty interesting. I want to get some tan walls with black here soon as well.. Damn… I hate looking at Odyssey stuff because I end up wanting new stuff.
Funny story… Random road bike guy comes up and the first thing he says to Nuno is "You know where you guys ripped this color off from, right?"
Nuno – "Uhh.. Bianci?"
… I'm pretty sure that's a slightly different color, and since when can you own/trademark a color?

The big 4 piece bars…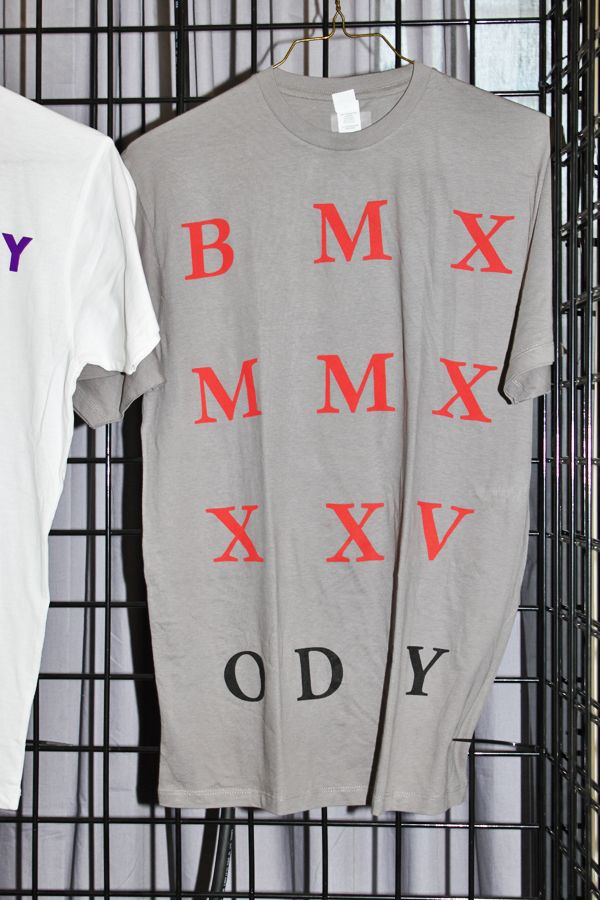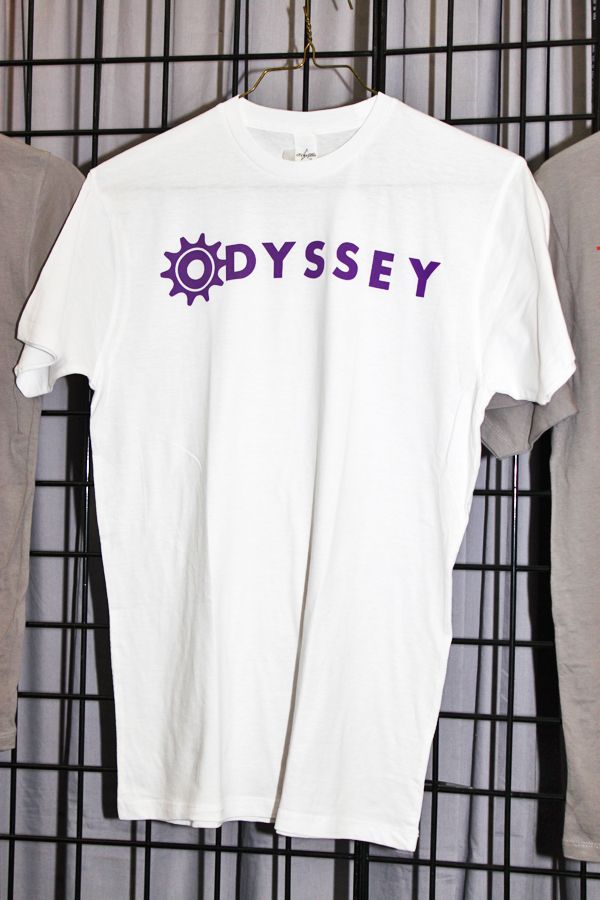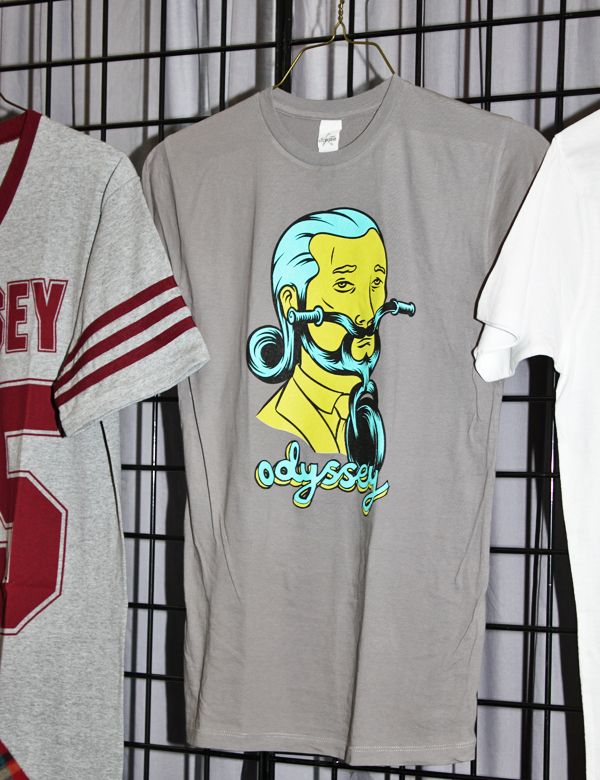 Some of the recent tee's.
Nuno contemplating things… haha