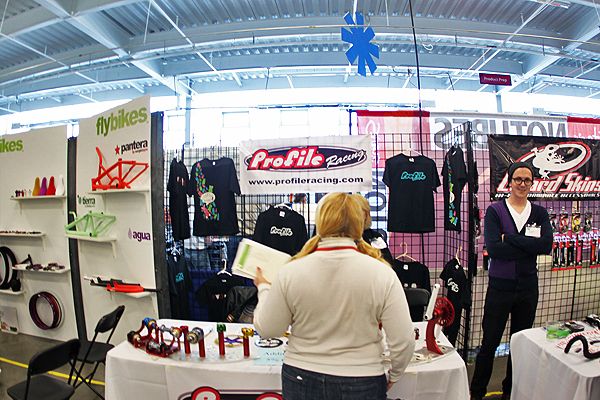 If you have ever had the chance to meet Charlie from Profile, you would know he's a real good dude. He was taking care of business at the booth for them. Also, it was his birthday… at least that's what we told the Mongolian restaurant during the BMX dinner. That was a good laugh. But yeah, check out some photos from the Profile booth!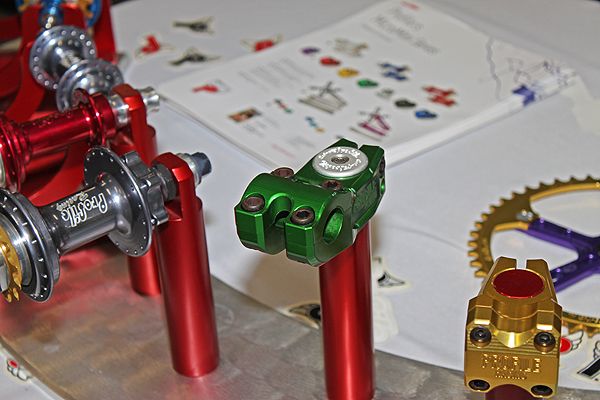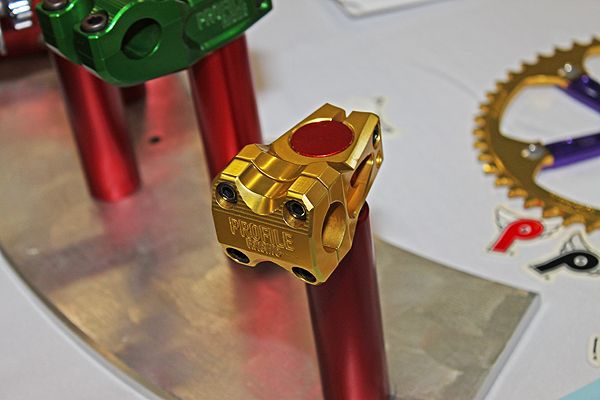 Top loader and front loader…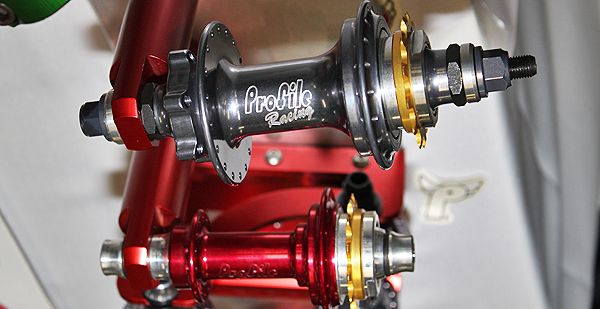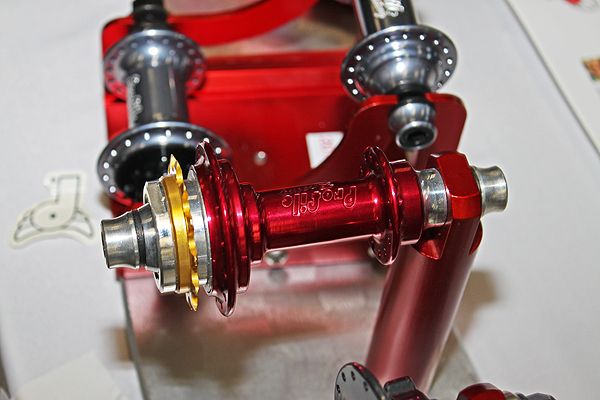 Some of the classic hubs…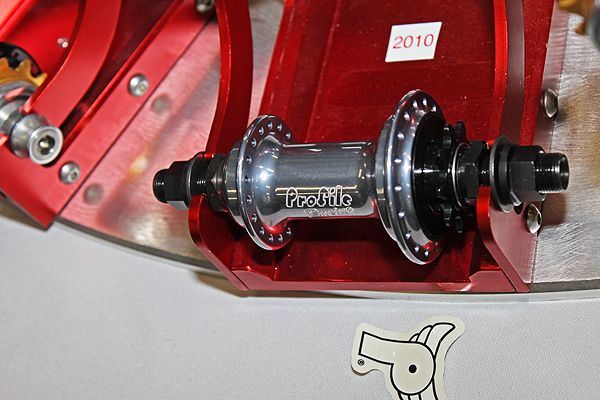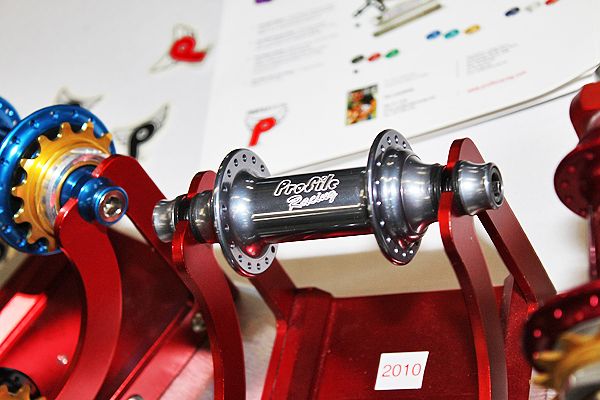 The new Totem hubs are available everywhere now.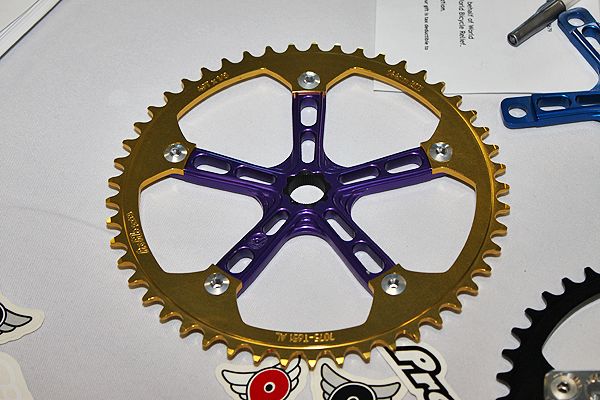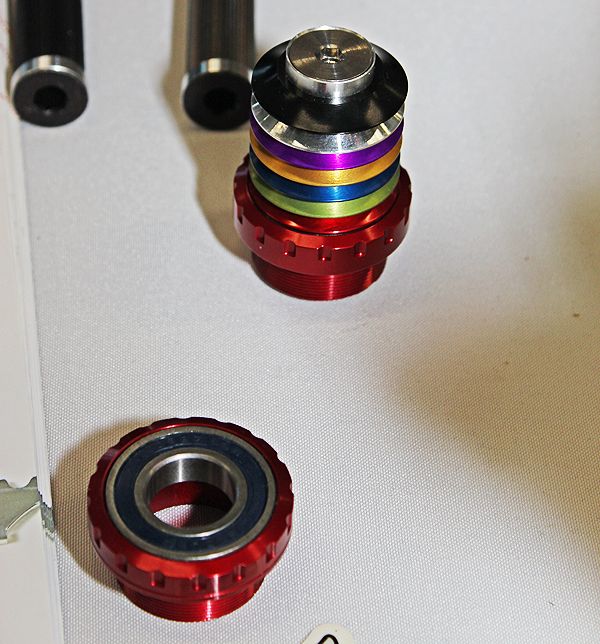 Race hubs, sprockets, and bottom brackets… A lot of color options are always coming from Profile.
Regular and Ti spindles.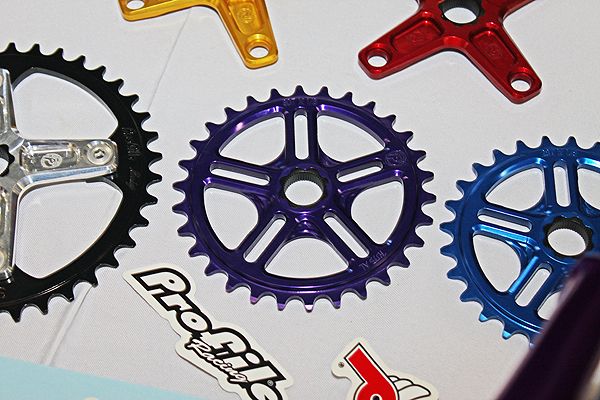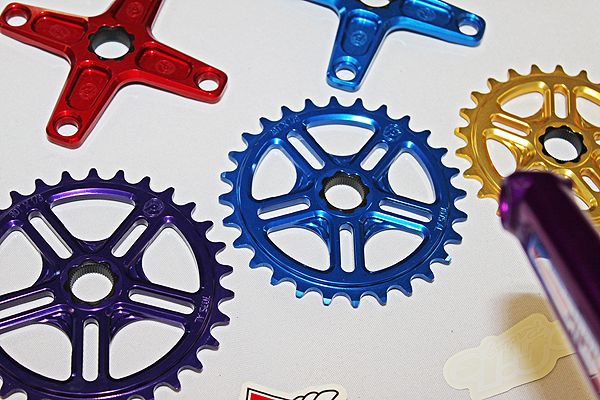 Spline drive sprockets..

They also make a hoodie with this same color and logo. It's warm…