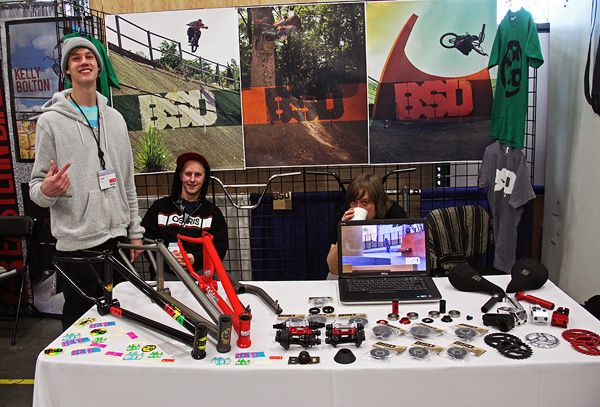 Moving along to the next booth. Grant Smith flew over from Scotland, and Tony Malouf came up from Chicago to be on hand for BSD's booth for Frostbike. Reed Stark decided to make a pro rider appearance since he wasn't too busy partying at the U of M as well. Let's take a look at what kind of goodies BSD has for you to check out…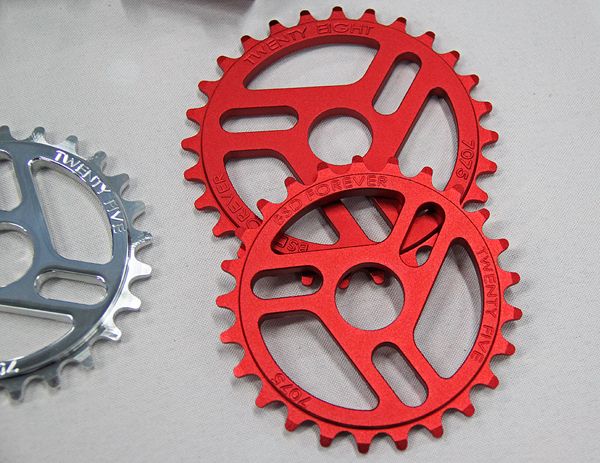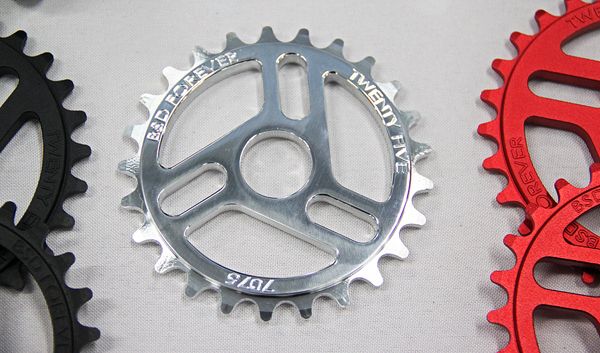 The Superlite sprocket is made from 7075 aluminium, it's 8mm thick at the edges by the teeth, and 6mm thich in the center to help save weight. Available in 23, 25, 28, 29 and 30 tooth options, with black, grey, purple, blue, red, gold and polished color choices.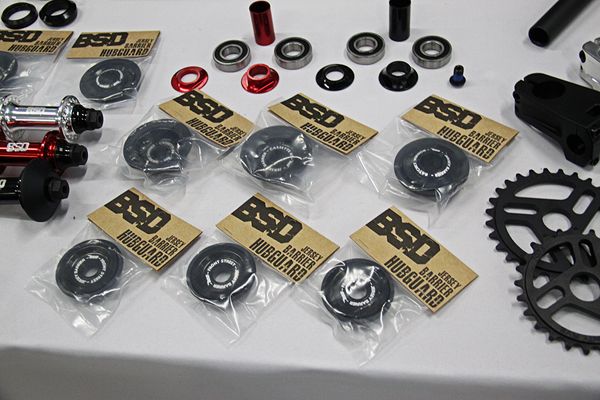 BSD makes hub guards that fit the majority of hubs out on the BMX market now days. I've personally picked up one for my G-Sport Marmoset hub a little over a week ago, and plan on doing a review soon. The Jersey Barrier guards come in front and rear versions. They are made from 7075 aluminum, with a high density plastic cover to help keep you sliding. You can check out what hubs they specifically make it for along with a diagram right here.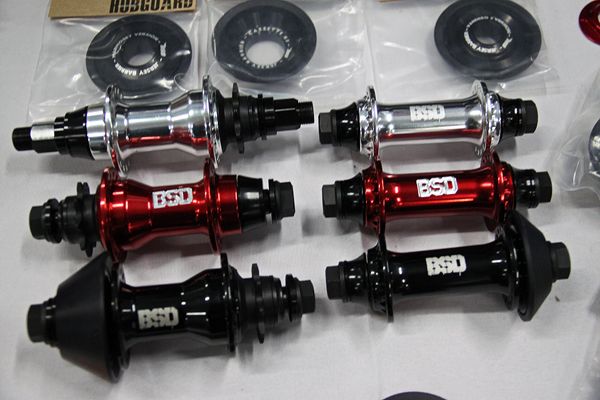 Speaking of hubs. BSD's new Back Street and Front Street hubs are hitting shops now days. There's a male and female axle version of the rear hub. But here's the specs. The hub shell is made from 6061 T6 Aluminum with 6902 Japanese bearings, 9 tooth driver with extra wide pawls and polymer bushing, 4130 heat-treated chromoly, hollow, 14mm female axle with 10mm bolts, or just a regular male axle. Available in right and left hand drive with Black, Polished silver, Grey, Purple, Blue, Red and Gold for colors.
The Front Street is made from 6061 T6 Aluminum with 6902 Japanese bearings and a 4130 chromoly female axle with 10mm bolts. Available in Black, Polished silver, Grey, Purple, Blue, Red and Gold for colors.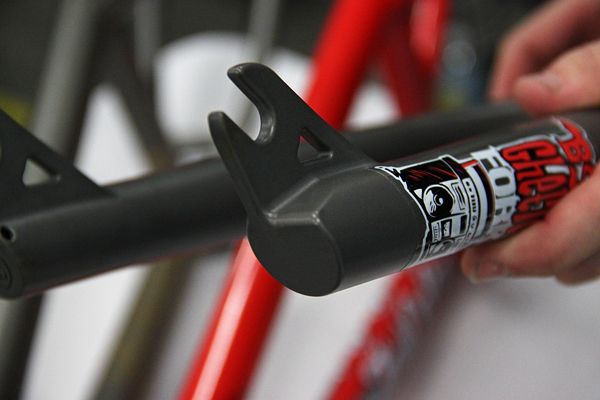 The second version of the Ghetto fork. Fully heat-treated, tapered legs, machined one piece steer tube, investment cast dropouts, 32mm ofset and a 7075 aluminum top cap. Weighing in at 1.96 lbs. with chrome, red, black and raw color options. There's also a small BSD logo on the bottom of one of the legs.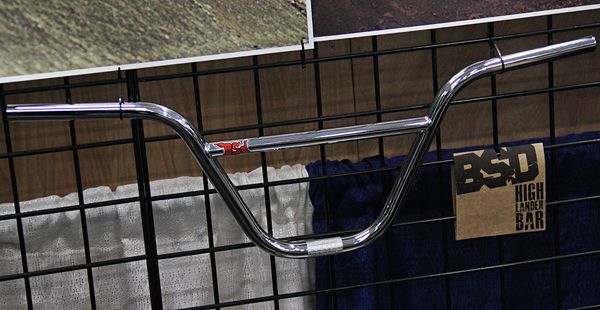 High Lander bars. 8.5″ rise, 29″ width, 11 degrees of backsweep, 2 degrees of upsweep and a weight of 1.6 lbs. Available in chrome, red, black and raw. BSD also make 2 other pairs of bars that you can check out here.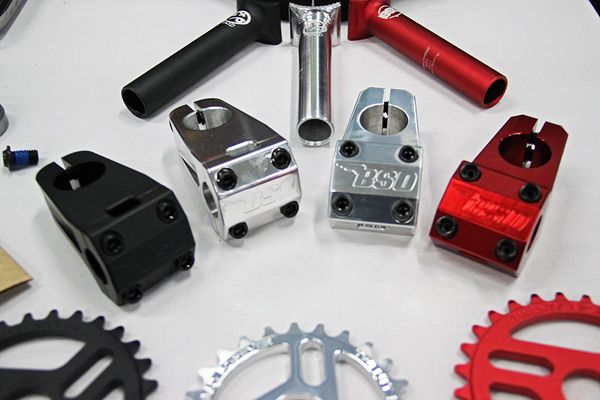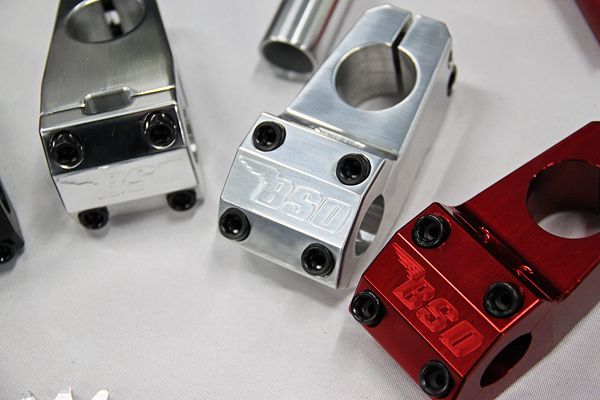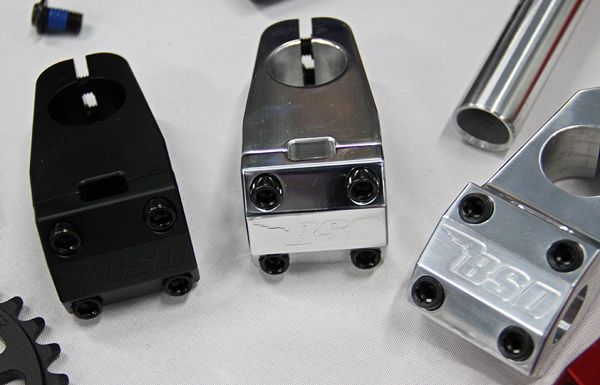 The Blackneck (front load) and Race stems (top load). They are both made from 6061-T6, internally machined, CNC machined BSD logo and hollow bolts. Weighing in at 9 oz(Blackneck) and 10 oz. (Race) with Black, grey, polished silver, blue, red, purple and gold color choices.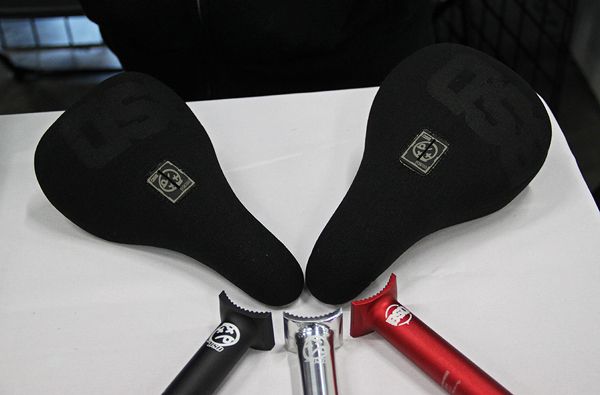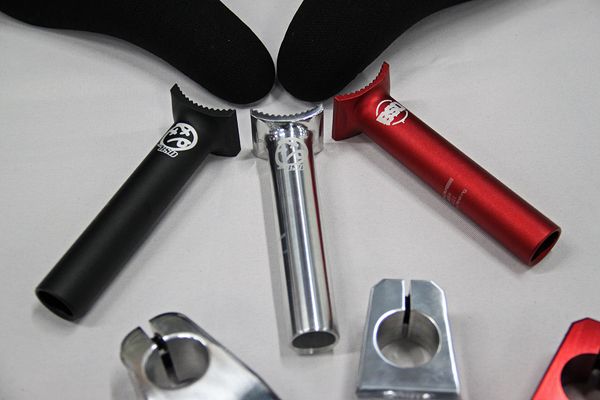 New fat and slim versions of their seat, and their pivotal posts.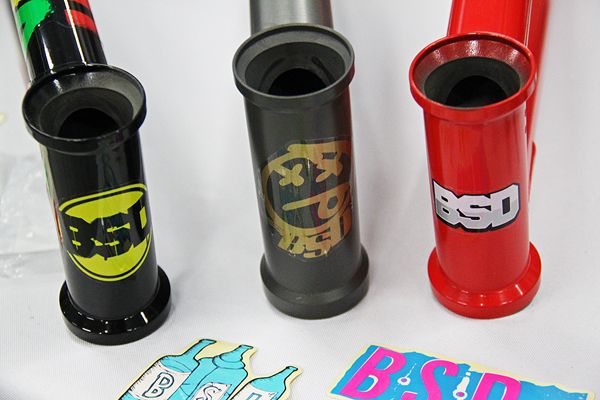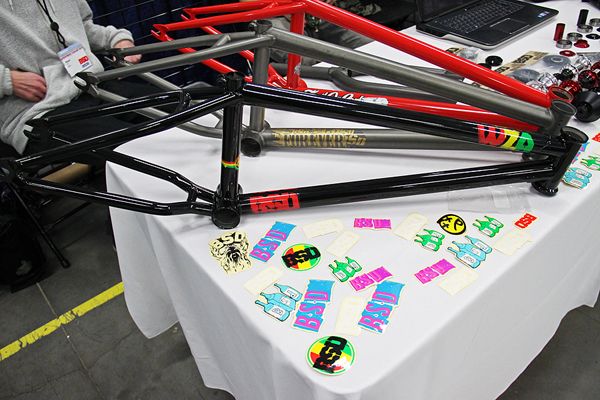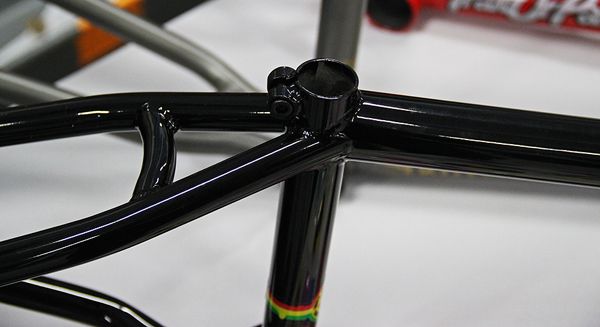 The BSD WZA , Trail Or Park and Forever frames.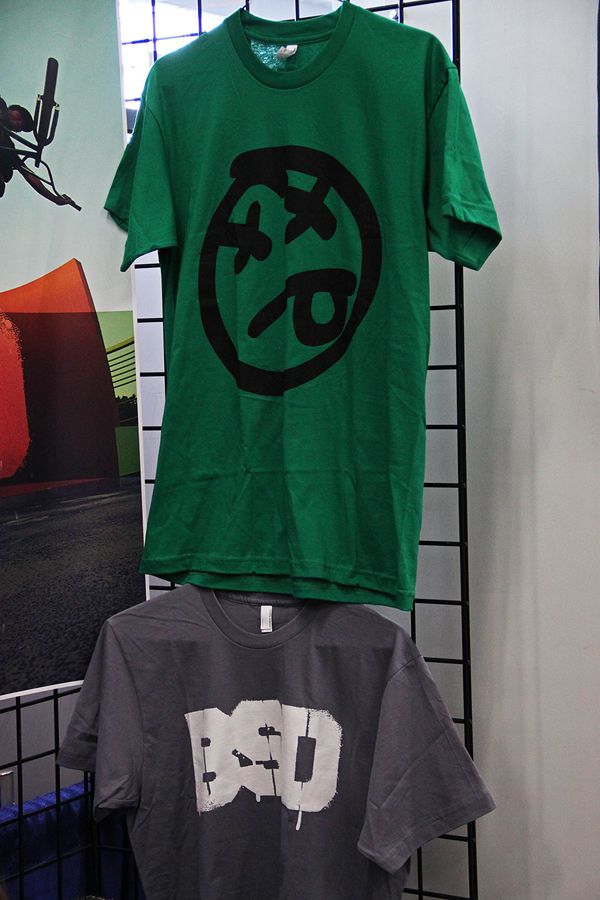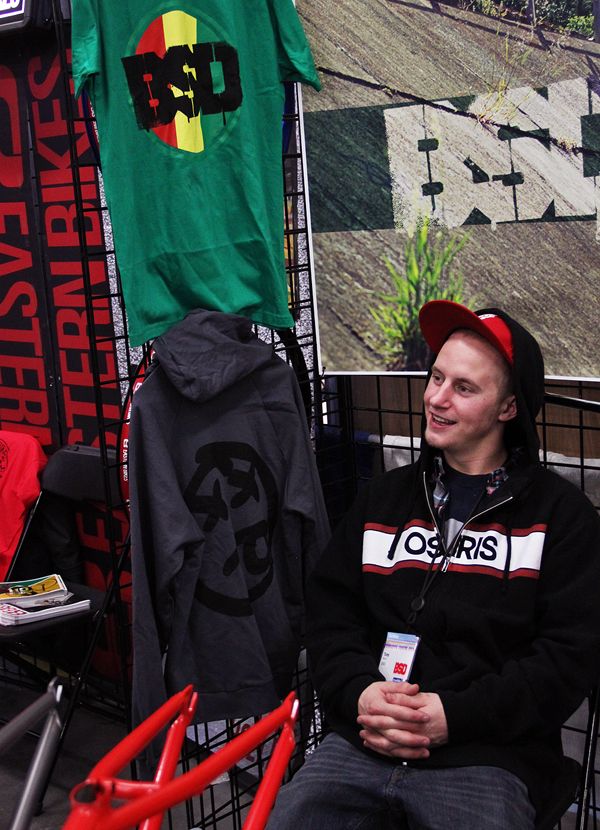 Some of the BSD softgoods and the U.S team manager/team rider, Tony Malouf, hanging out.
That wraps up the BSD booth. You can find out more about them by hitting their site, or go to QBMX and see what your shop can order up for you today.