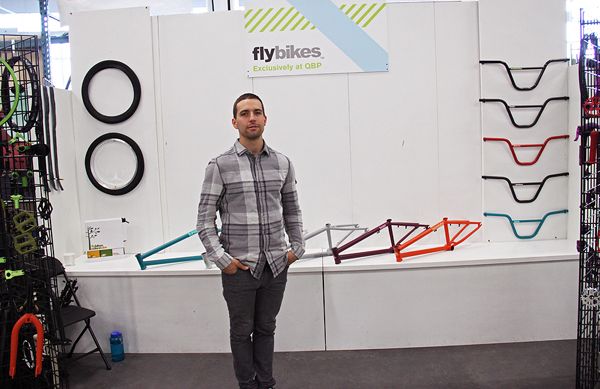 Moving on down to the Fly Bikes booth. Kevin Porter was manning the booth with the aid of Dave Leep. Similar to last year, this was kind of the designated location for everyone to come chill and b.s. The booth was loaded up with goodies as well. So, let's take a look…

Stefan Lantschner's Montana frame comes in this orange color for this year.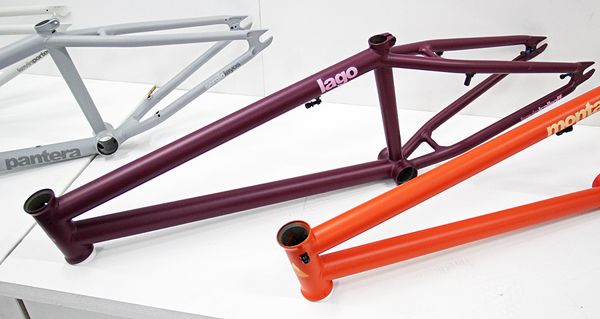 Kevin Kalkoff's signature frame comes in this maroon now.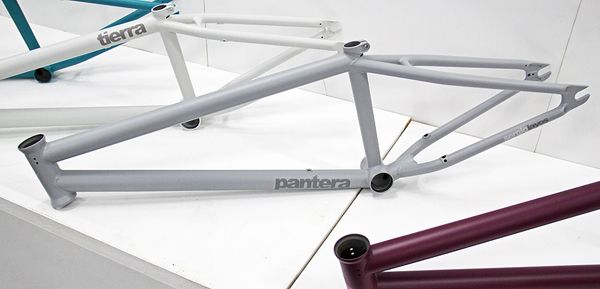 Sergio Layos' Pantera is available in grey for this year.
Kevin Porter's white Tierra. I for some reason missed the Dylan Smith's Luna frame, but you can see it's available in the teal color for 2011.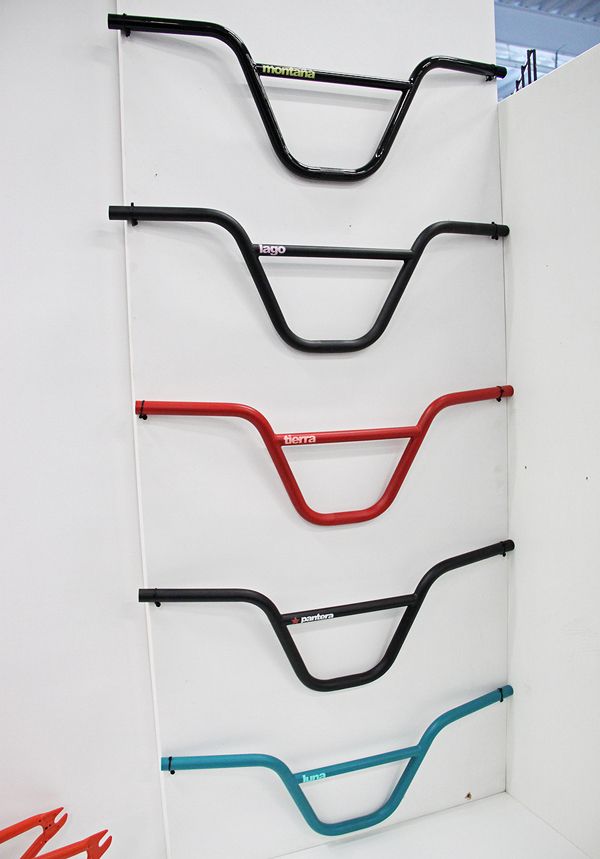 The line up for all the bars available in some of the colors. You can find these in multiple different colors.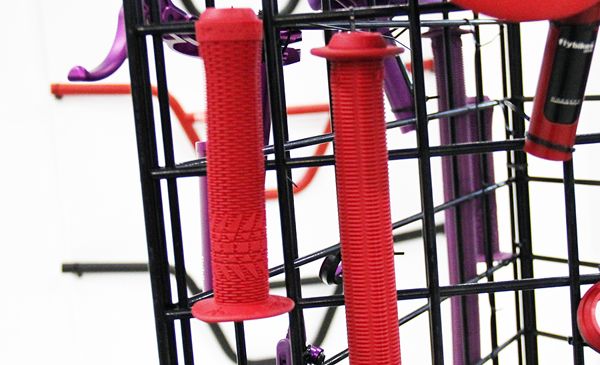 Red anodized kit. Pegs, pedals, Uno seat, grips, front hub, Circulo sprocket, headset, bottom bracket, brakes, brake lever, etc. Everything is also available in the other colors below.
Chrome/silver kit.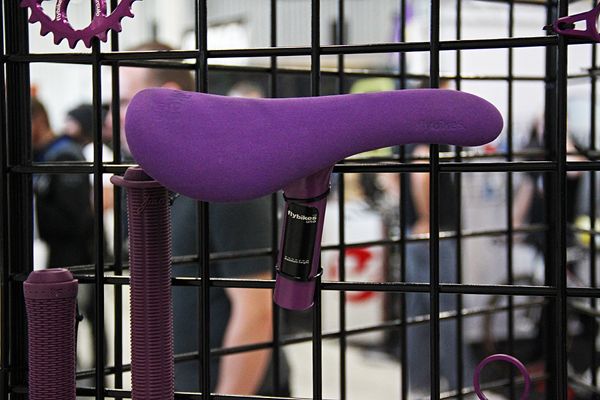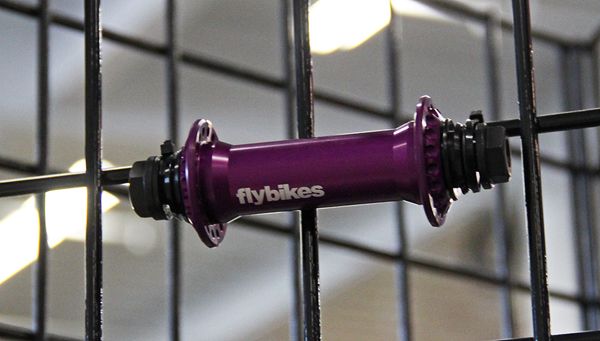 Purple kit.
White kit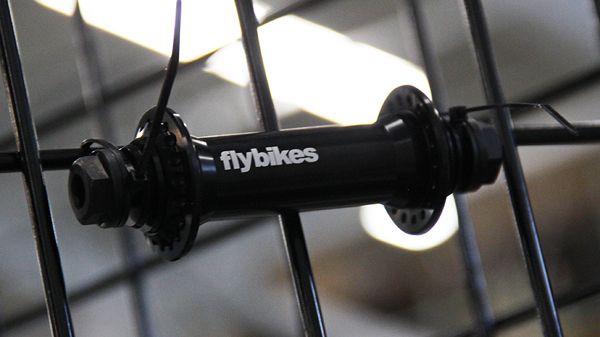 Black kit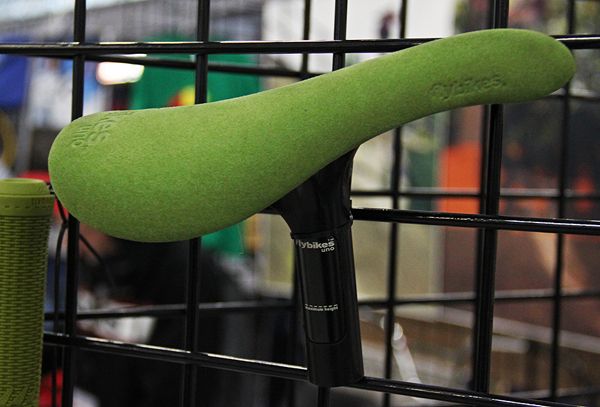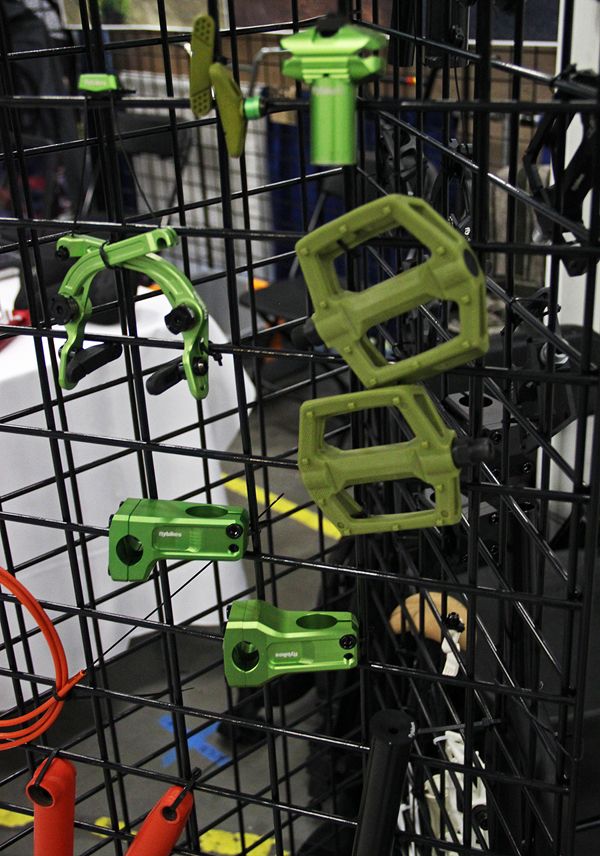 Olive kit.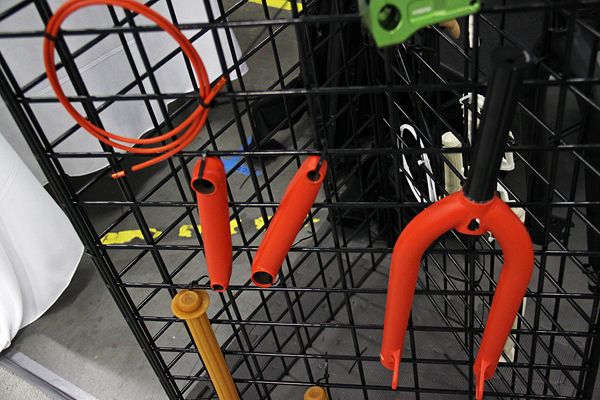 Orange kit
The Cobra tube that took years to develop has been out for a while now. I've personally been running these tubes for months now and I haven't had an issue at all. Real psyched on that. They are easy to install, and seem to be doing the job right. Below is a video I made a few months back to show how to install one. (Actually, this video is from the last time I had to install one, haha.)
That wraps up the Fly Bikes booth. Hit their site to check out more details on any of the products, or hit the QBMX site to see what shops can get their hands on for you now.