Next up, we have Deluxe and And Forks booth they had setup at Frostbike up at QBP. As always, they had their super clean, trails influenced products ready to check out along with a look at the production sample of Mark Potoczny's very long coming signature frame, the PA Model, that will be out soon. Ready? Let's take a peek!
Mark Potoczny's long coming PA Model frame will be out this spring! There's been a lot of setbacks for this one, but it sounds like they've jumped all the hurdles. The PA USA and PA USA Bars will be out shortly after. Stoked.

Mark Potoczny signature shirt!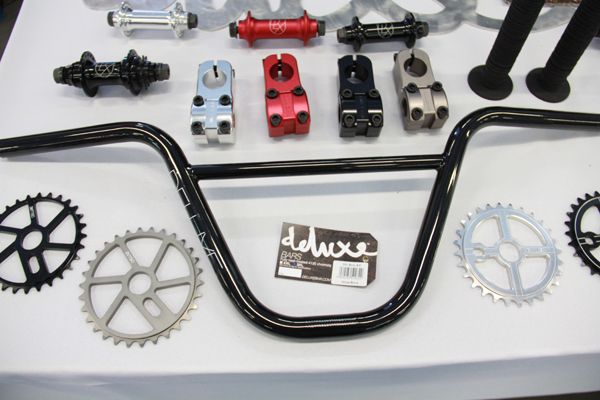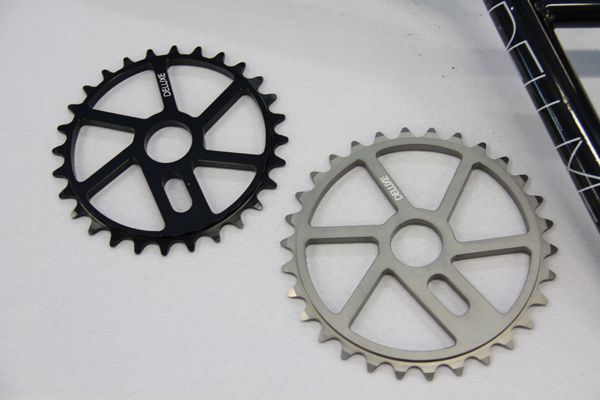 Deluxe bars, Pom Pom sprocket and F-Lite Sprocket.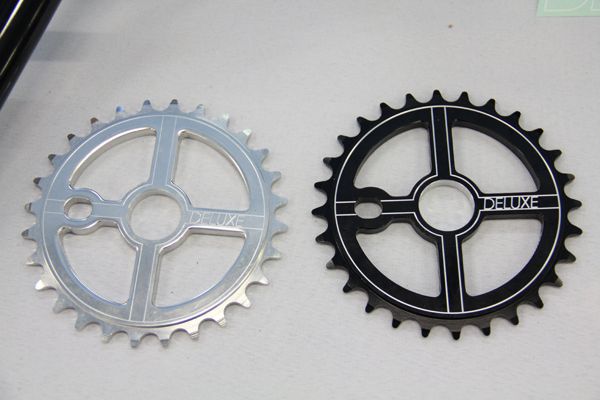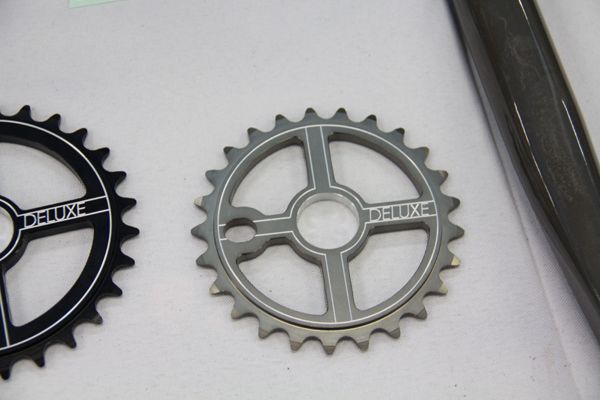 F-Lite Sprocket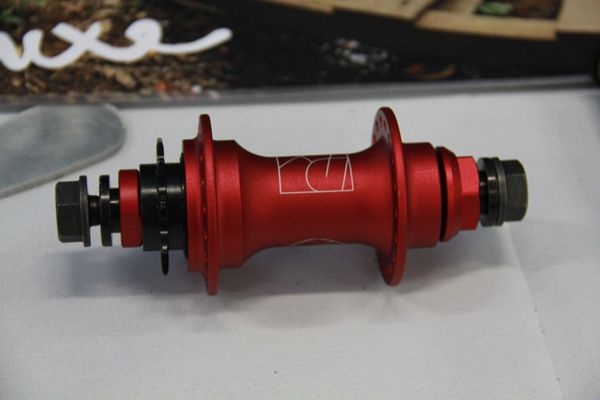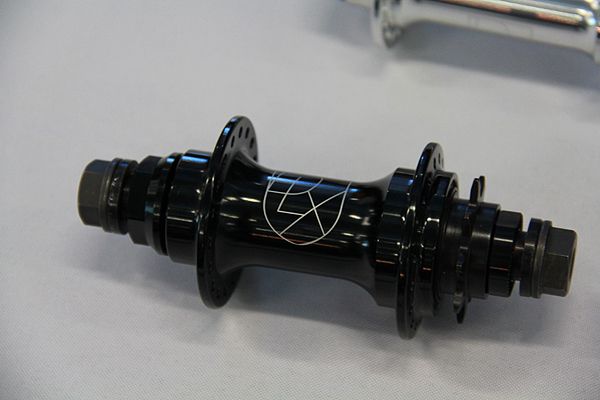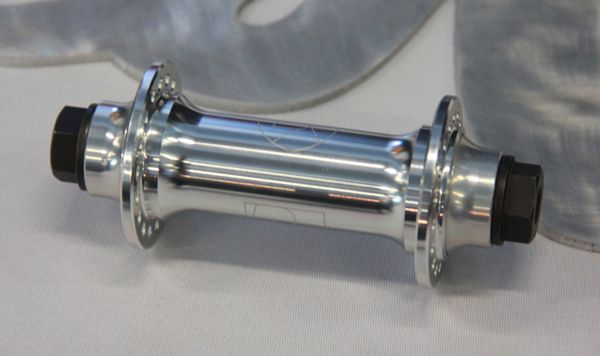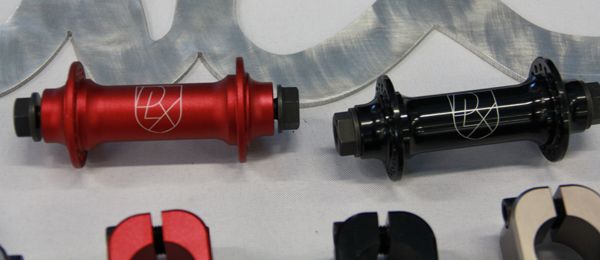 F-Lite V2 hubs.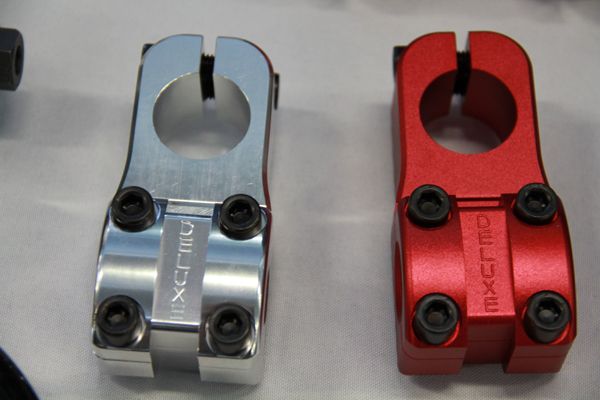 F-Power stem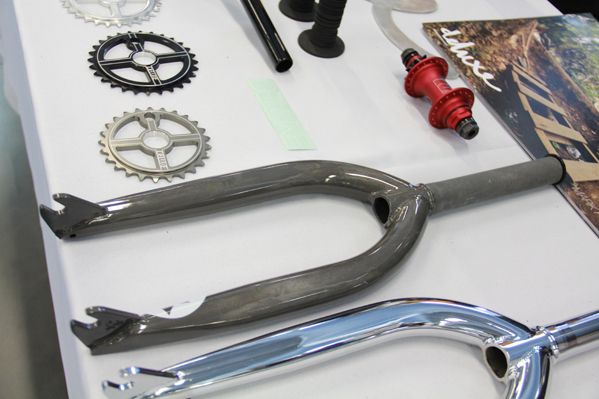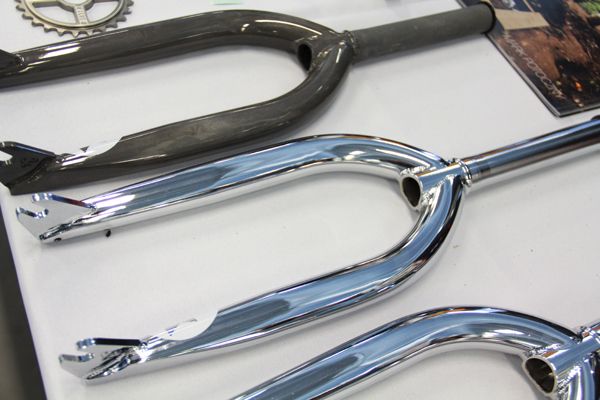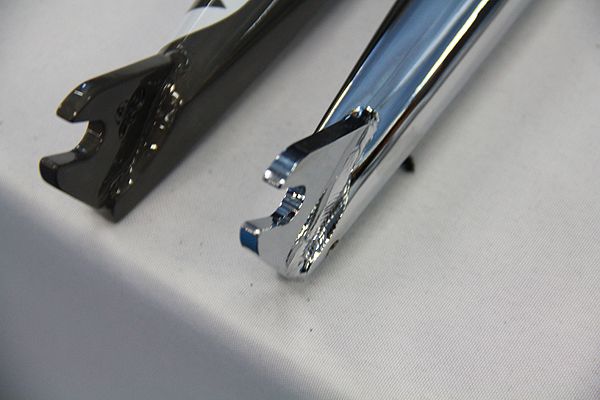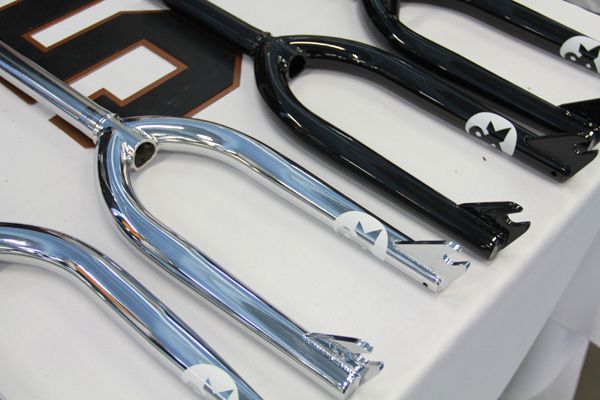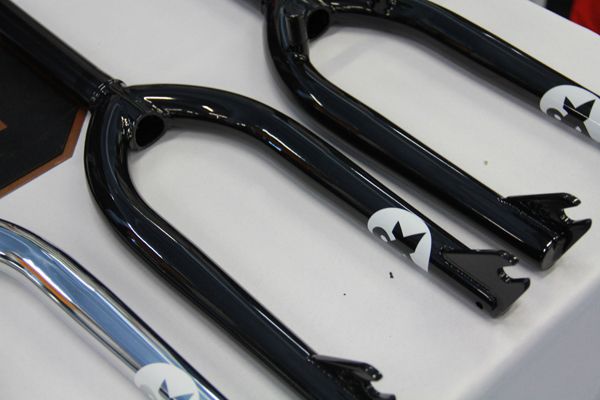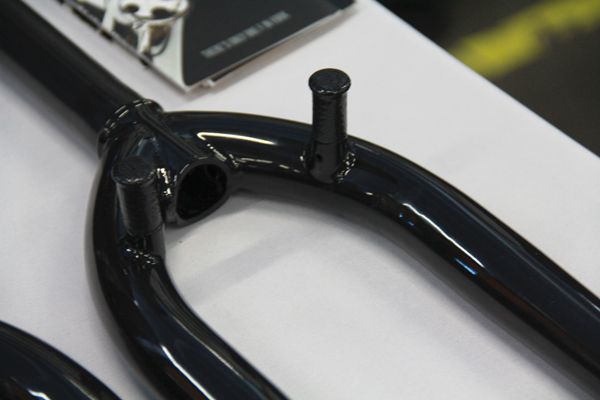 The 23 and 33 Forks from And Forks. Also available with front brake mounts! (Cap is on the posts).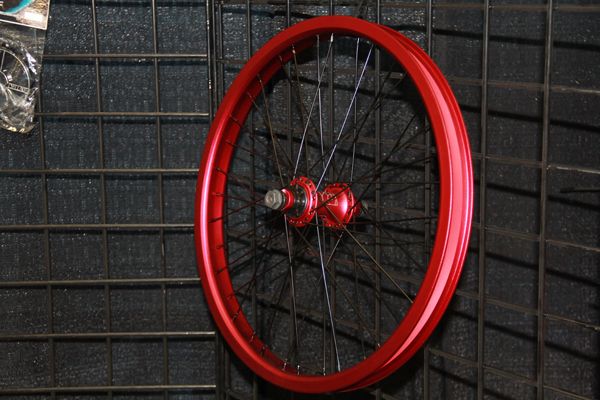 F-Lite complete wheels!
Deluxe have a good range of bars to choose from in different size and color options.
That wraps up the Deluxe and And Forks booth! Pretty much everything but the frame is OUT NOW, so have your local shop here in the U.S get ahold of QBMX to get you some ordered up today! They also have some of this line up online at Dan's Comp and on the Deluxe Webstore.