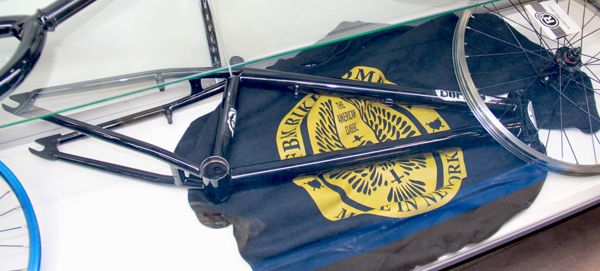 Although none of the FBM guys weren't able to monster truck all this snow we have in Minnesota to be in attendance, I was stoked to see two of their latest products that the QBMX booth had on display… Let's take a quick look!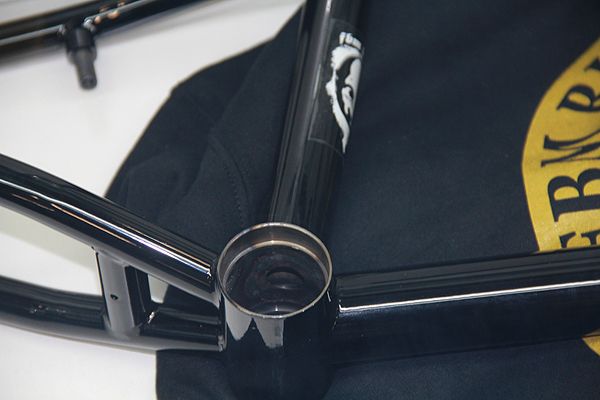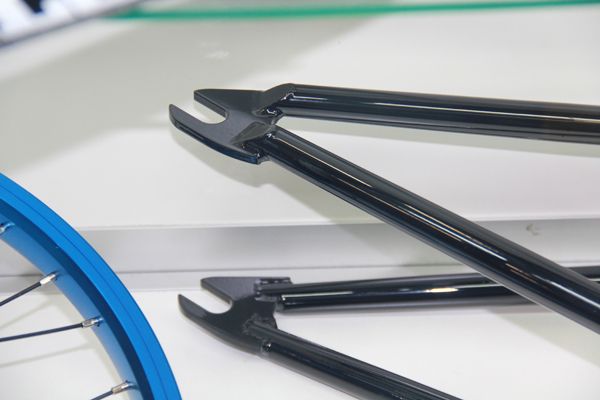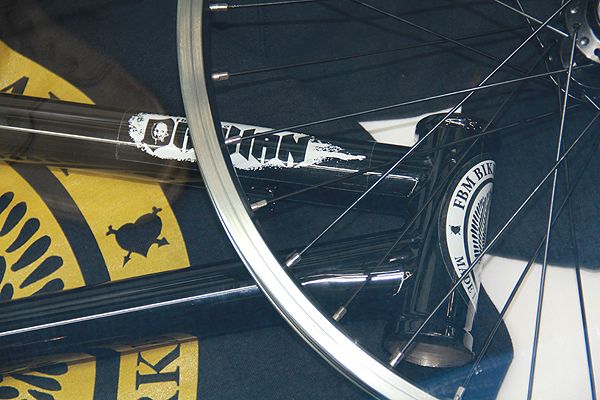 The first of the two items they had on display is Kenny Horton's new signature Orphan frame. This Made in the U.S.A frame starts out with full 4130 chromoly tubing, a 74.5-degree head tube angle, 71-degree seat tube angle, 8.875 stand over height, 11.5″ bottom bracket height and a 13.625″ chain stay length (slammed). You can find features like an externally machined head tube, double butted top and down tubes, a 3D laser cut gusset on the down tube, an internally butted seat tube, laser cut Orphan bridge plate, heat treated 3/16″ thick drop outs and here's one we don't see all too often anymore, welded on seat stay brake mounts. This frame comes in 20.75″, 21″ and 21.25″ top tube sizes with gloss black and clear coat raw for colors and a weight of 5 lbs. even (21″). Looks like a sturdy unit to me.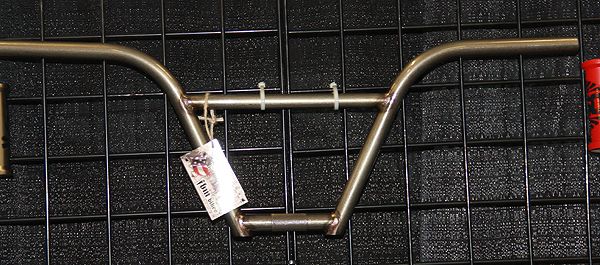 The second new item are the Black Flag 4-piece bars. These straight gauge 4130 chromoly bars that are made right in the FBM warehouse have a rise of 8.625″, 29.5″ width, 12-degrees of backsweep and 2-degree of upsweep. They come in gloss black and clear coat raw just like the frame.
'Merica.
So that's all FBM had on display, but I was definitely stoked to see it. You can pick both of these items up now by having your local shop here in the U.S hit up QBMX or getting it online through Dan's Comp. Live outside the U.S? Have your local shop get ahold of Last Call Distribution!