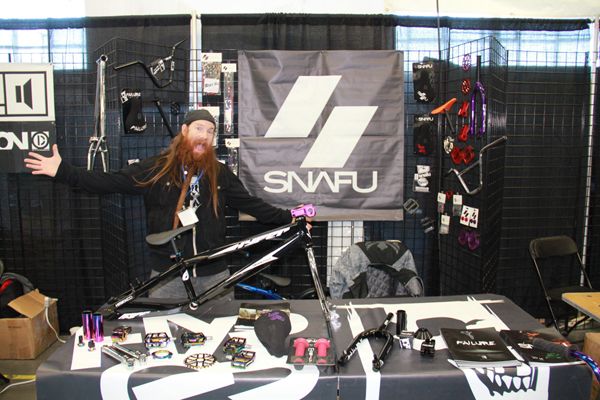 Let's keep the cruise down BMX isle at QBP's Frostbike going! Next up, the Hyper Bicycles, Failure Bikes and Snafu booth with Matt Bischoff! Ready to get jet fueled?
Alright, first off, let's clear the air a little bit since a few people were really confused how Matt can be brand manager for Failure and Snafu, and team manager for Hyper… It's actually pretty simple. Hyper bought out Failure and Snafu a while back and gave Matt the Brand Manager role… Then recently, they decided to let Matt handle the team for Hyper, which is actually a good thing. Matt is currently revamping the team and from what he told me, it sounds like he has a good game plan. I mean, they already moved Harry Main over from Failure to Hyper. But more on that later. Let's take a look at the products already!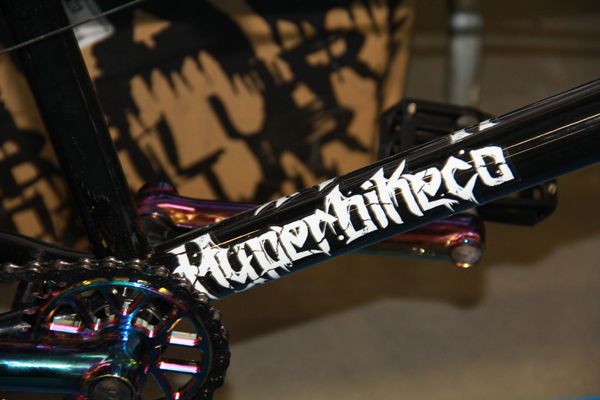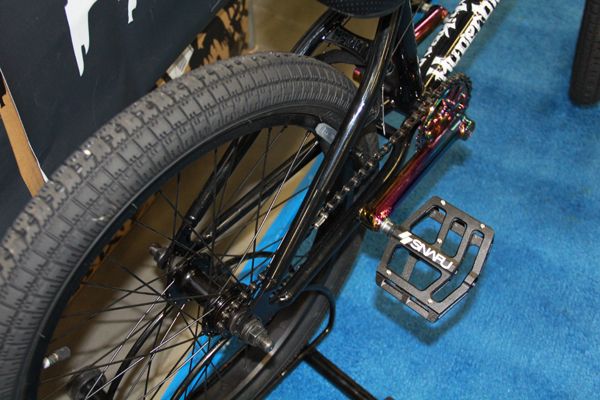 Along with Harry making the switch from Failure to Hyper, so has his frame. They have made a few changes like the new head tube, hour glass bottom bracket, a slightly higher bottom bracket height, a wider rear end, new seat stay bridge and investment cast drop outs that will be available on this frame.
Harry's signature Maniac bars from Snafu in Jetfuel.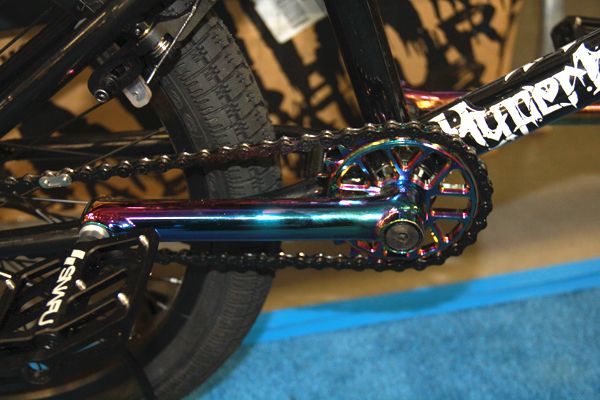 I'm pretty sure everything Snafu makes comes in Jetfuel or oil slick now.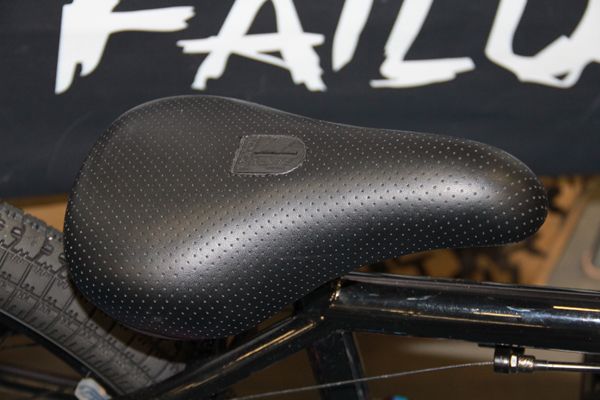 Perf fat seat!
Failure's Spark fork!
Topload stem.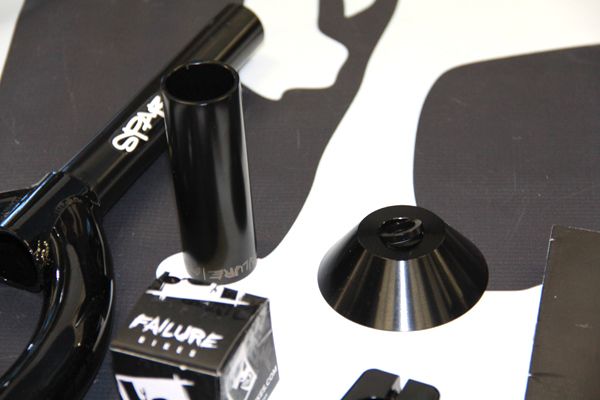 Failure pegs and guard!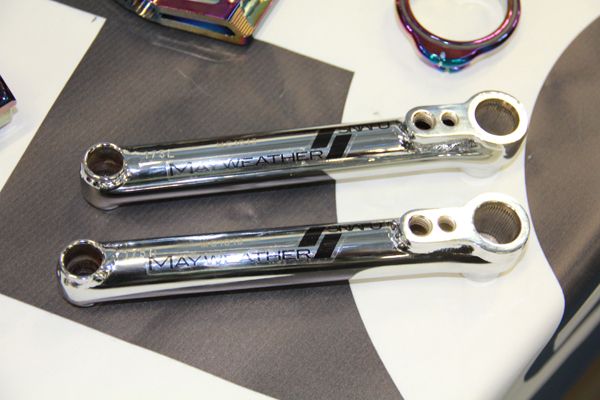 Snafu Mayweather cranks.
Failure Spark bars, fat Pivotal seat and post.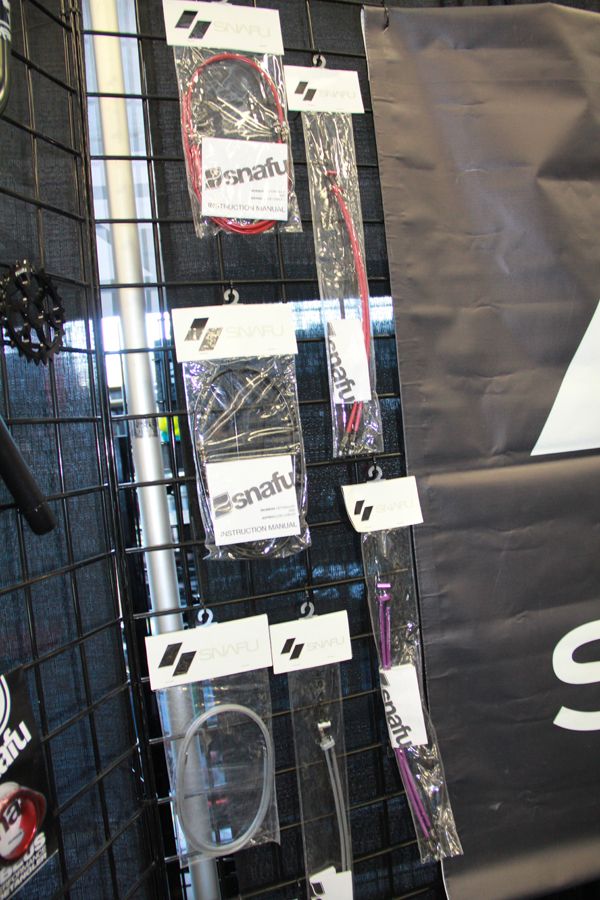 The long running Astroglide brake cables.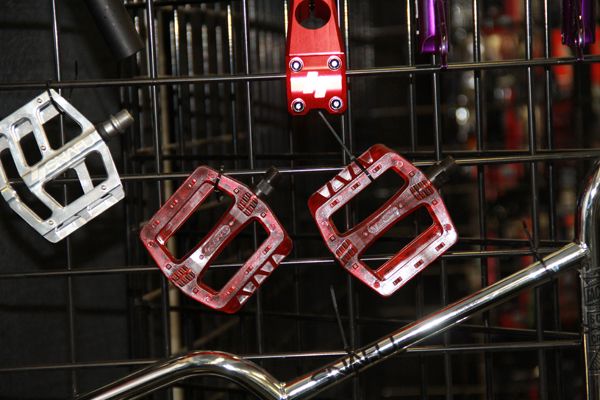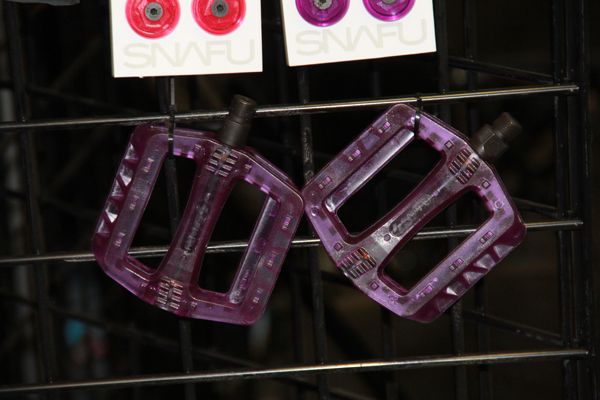 Plastic and metal pedals from Snafu!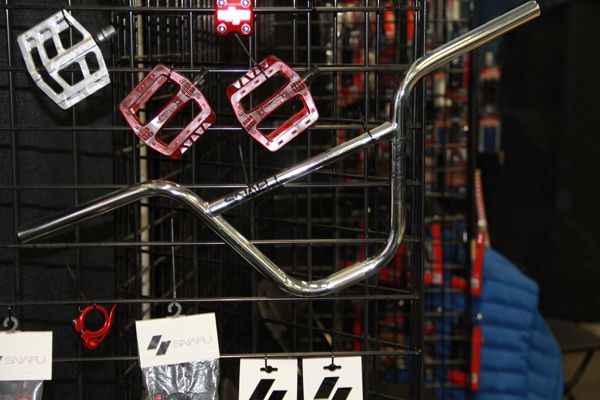 8.6 bars
Assortment.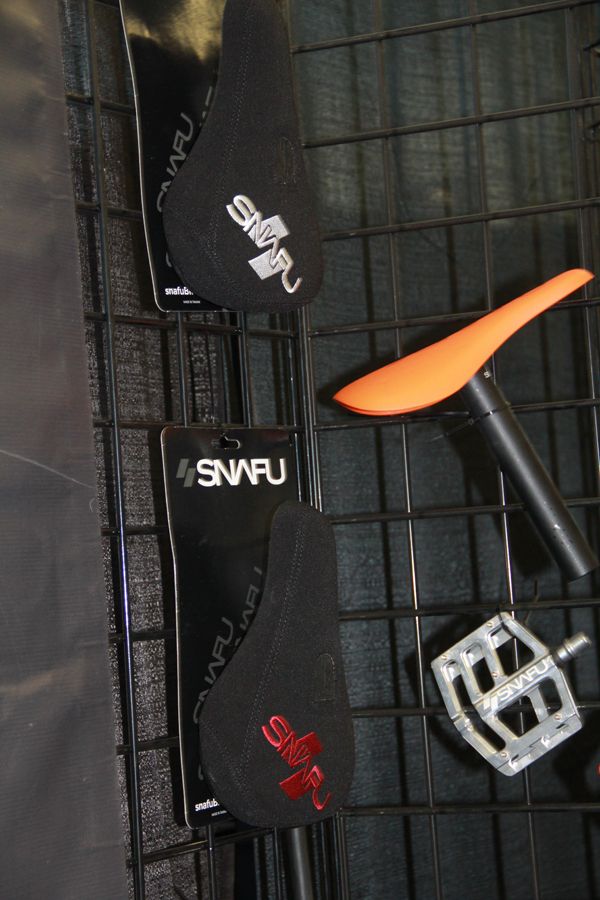 Seating!
Harry Main signature grips!
So that's what was going on at the Hyper, Failure and Snafu booth! You can pick a lot of this stuff up by having your local shop here in the U.S hit up QBMX or you can get it online on Dan's Comp!