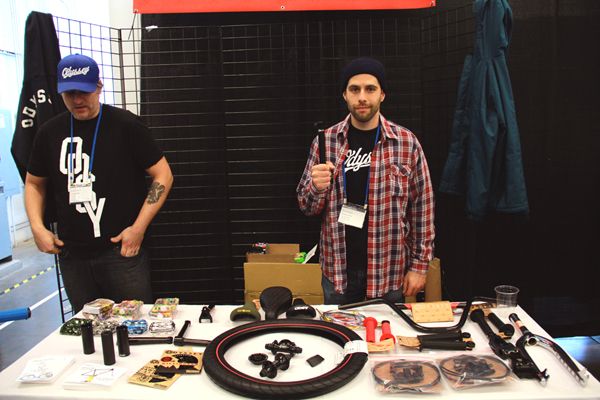 It's that time of the year again for the annual Frostbike show at QBP up in Bloomington, Minnesota. We made our way up the icy, bumpy highway that was covered from the snow storm earlier last week to take a closer look at what was going on in the QBMX section. First up, we caught up with Nuno and Michael from Odyssey to see what they had on display. Let's take a look!
Camo wrapped Twisted PC pedals are coming! Which color is your favorite?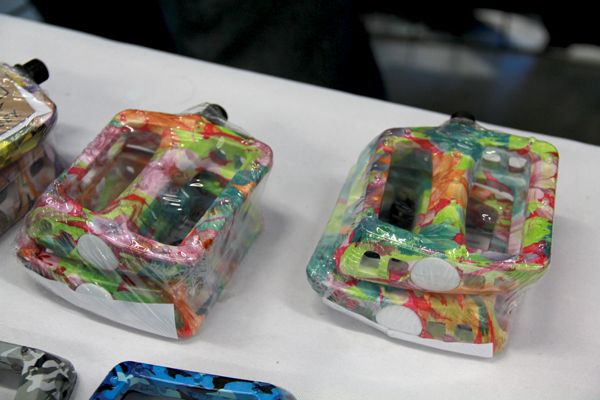 Aloha pedals! Expect more crazy color ways for these pedals in the future.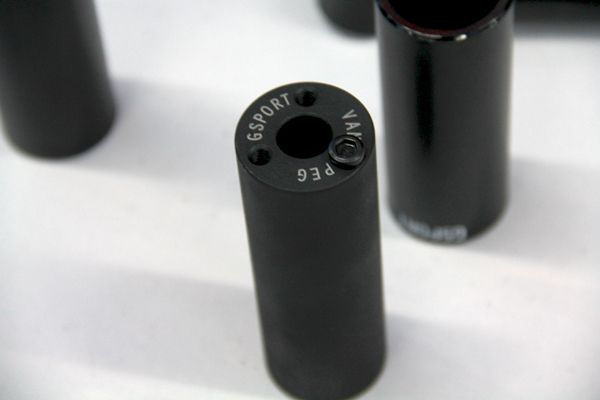 Van Homan's signature G-Sport peg!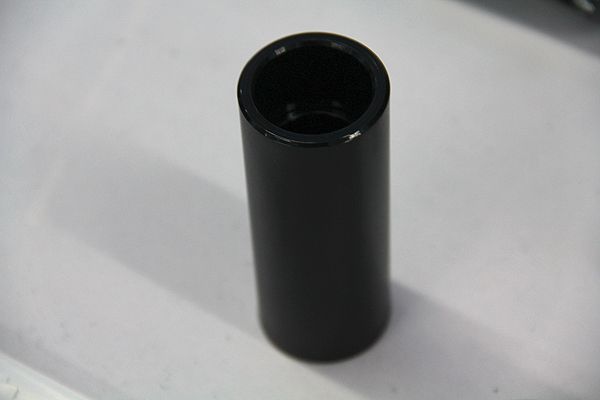 Pleg 2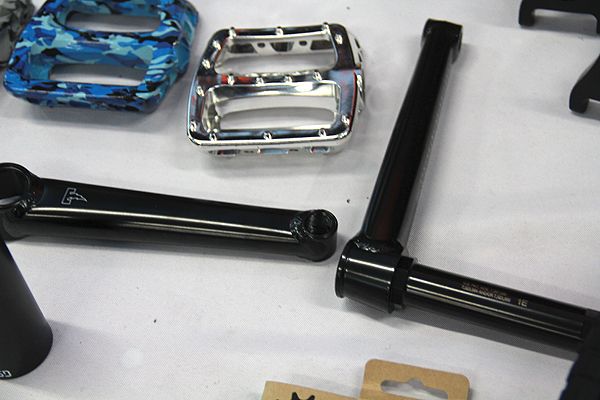 Thunderbolt cranks and more Twisted PC wrapped pedals.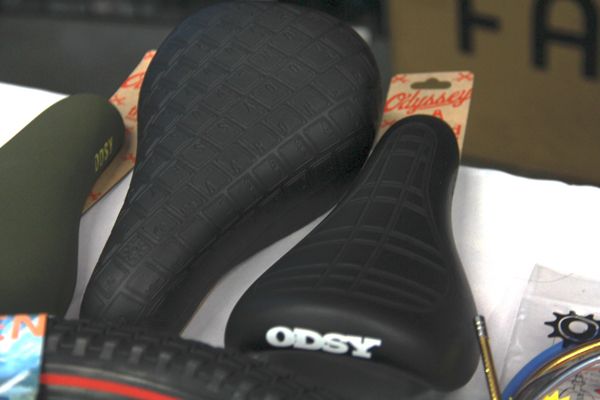 Tripod seats and posts! Chase Hawk, Aaron Ross and Mike Aitken seats.
Nightwolf tires and Anti Gram hubs and guards.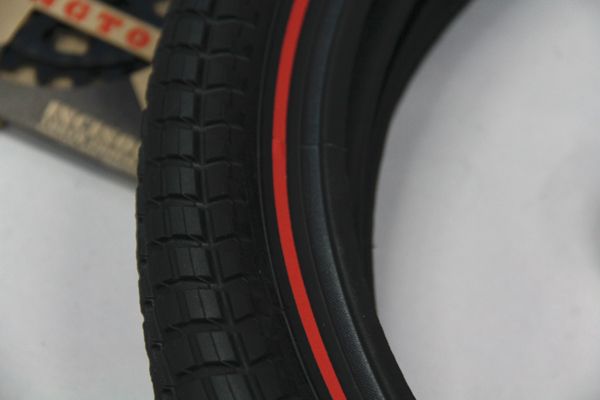 That red strip is actually reflective. When light shines on it at night it reflects a bright white.
Here's a sneak peek for you guys… G-Sport is working on a steel hub guard that goes over the drop out. Note the holes for the axle and then your pegs anti-roll pins. This is similar to what Mutant Bikes is working on with their peg / guard combo, except… just a guard that can work with all pegs. Expect more on this in the future.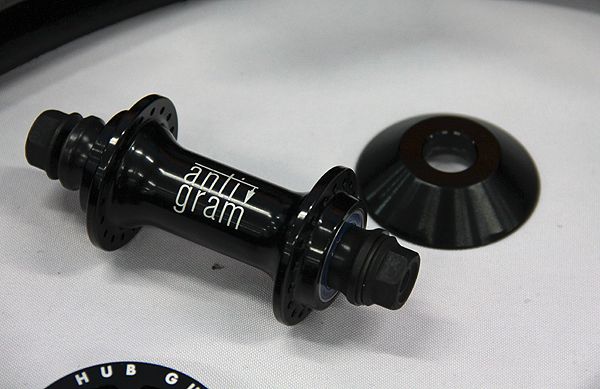 Anti Gram hubs and the more "traditional" style of hub guards.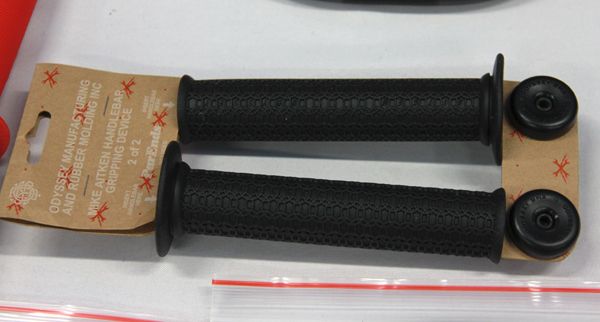 Aitken grips!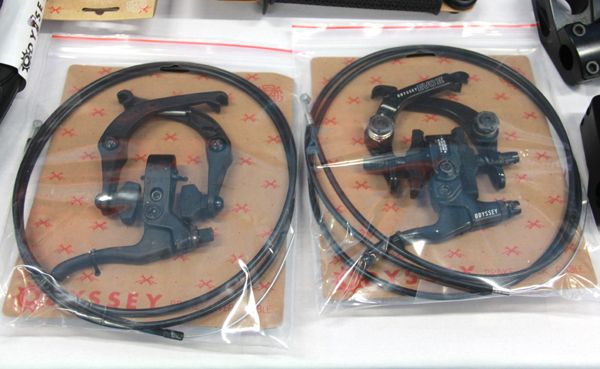 Need brakes? Odyssey have made these handy brake kits for their Evo 2's and Springfield brakes. Lever, brakes and cable all in one bag. I've been running the Springfield brakes for over a year now wand I'm still stoked on them!
Shiny Quick Slic Kables.
Man sized Lumberjack XL bars.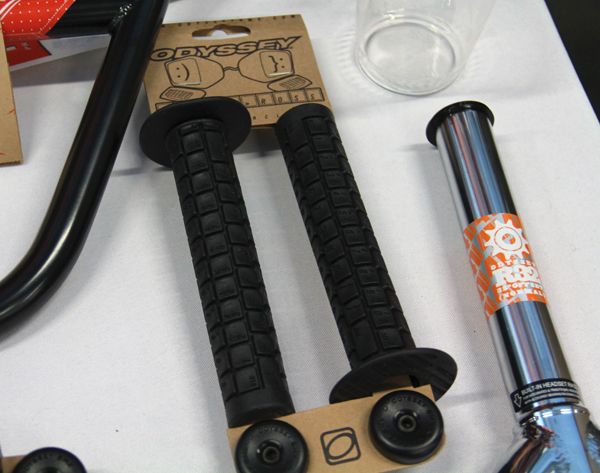 Aaron Ross grips!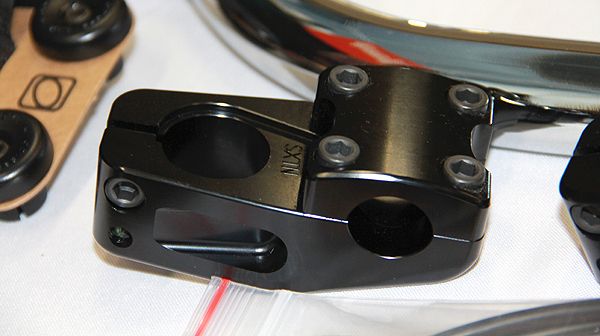 Sean Sexton SXTN topload stem.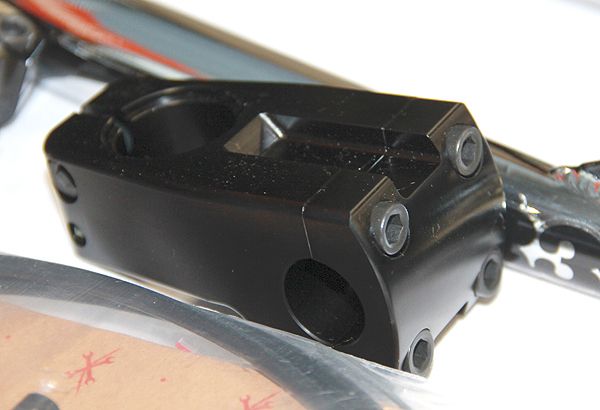 Tom Dugan's TDFL stem.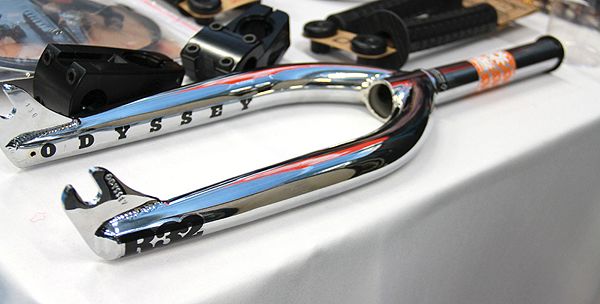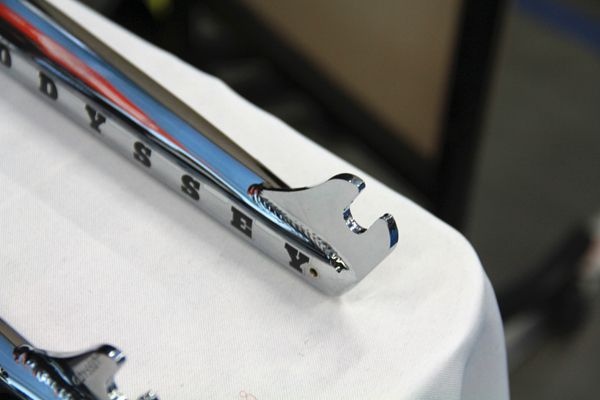 Took everything in me not to grab this chrome R32 fork and run for the door! I seriously need to buy these already…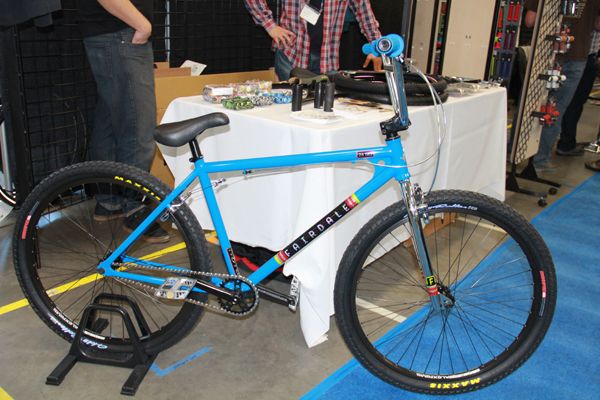 QBMX will now be carrying the TAJ frame from Fairdale!
That's everything that Odyssey had on display! Most of this is available NOW, so have your local shop here in the U.S hit up QBMX to get you some ordered up! Otherwise, hit up Dan's Comp or have your local shop hit up Full Factory Distribution to get you some ordered up today!