Cruising right along! Since we were there on the final day, and thanks to the crazy roads, we were a little late to catch up with Stolen's, Dave Davenport, but we were able to snap a few quick photos before their booth got packed back up! Take a peek at what we were able to grab photos of!
Above we have the Joint tire that has been getting a ton of attention since the photos of it first surfaced back in September. These tires are out now and will make your bike pop with that color.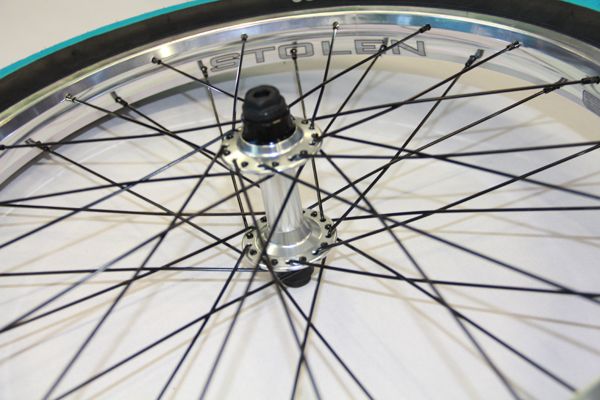 The Rebellion front wheel.
Heist complete! How sick are those heat tube badges?
Casino complete!
The Typhoon fork is looking clean!
That's all we got a chance to check out at Stolen's booth! They have a huge range of products, that we didn't see, so make sure you check out their website for more. You can pick up Stolen product direct from QBMX right here in the U.S and online through Dan's Comp as well!