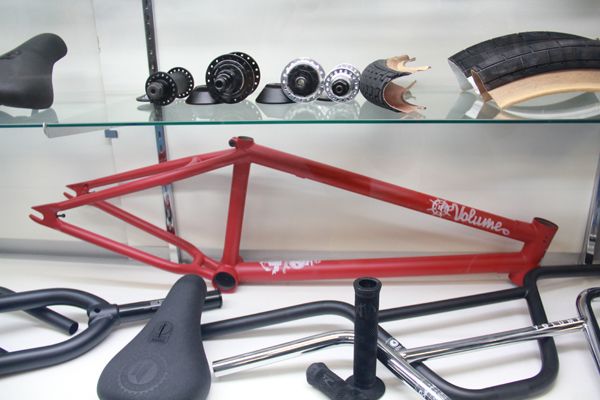 Let's keep this party known as Frostbike going! Next up we have Volume and Demolition's booth! If you caught our Insight we dropped the other day, there's a good chance you have seen all of their new product dropping in March. Either way, let's take a peek at what they had on display below!
It seems fitting to start things off with the Demolition X QBMX limited edition blue splatter colorway that will be on the pedals and grips!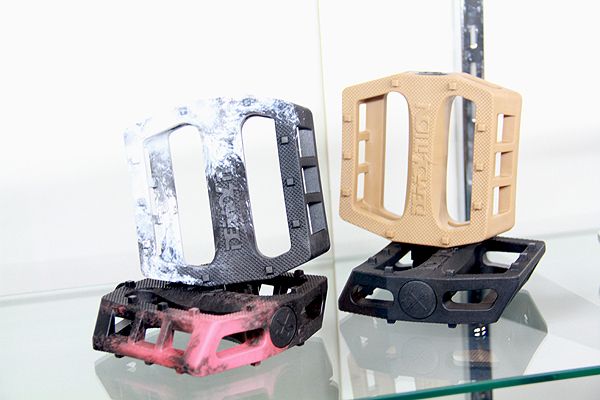 They will have more splatter pedal color options that are available worldwide as well!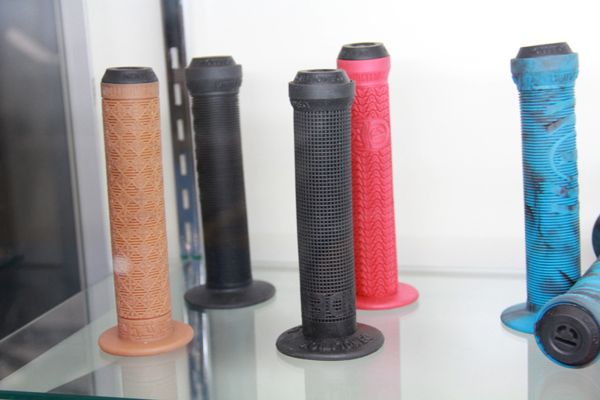 Grippin'!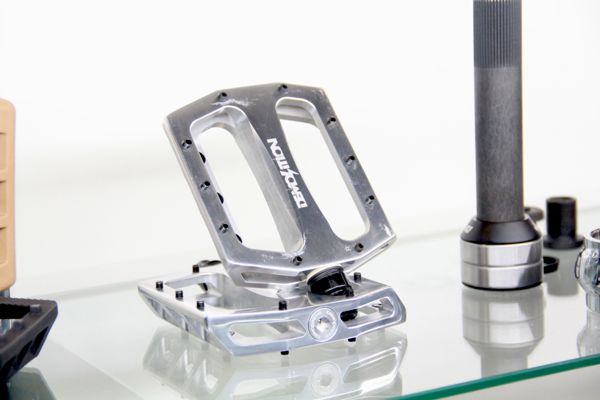 Can't go wrong with some metal pedals!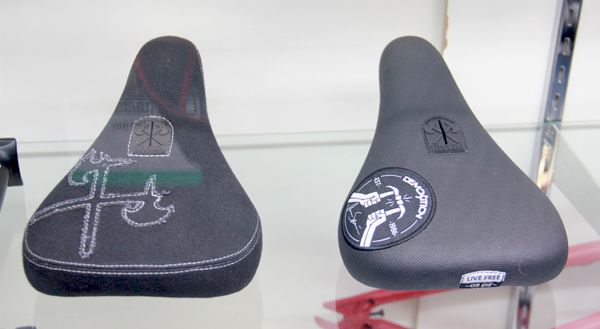 Connor Lodes' new seat and Aaron Smith's signature seat!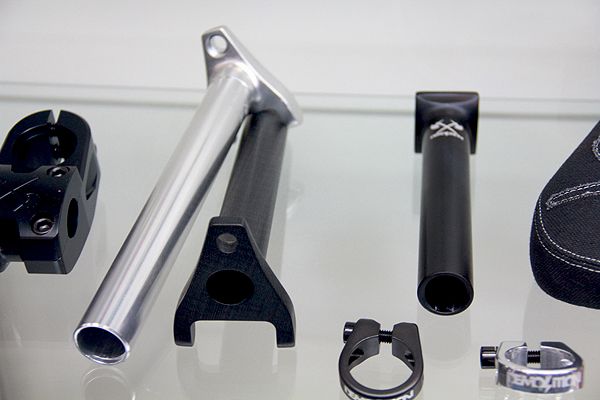 Tripod and Pivotal posts!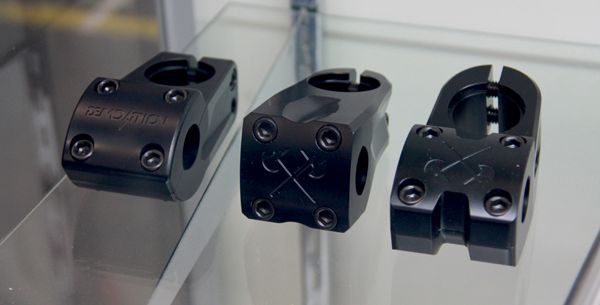 Connor Lodes, Kris Fox and Aaron Smith signature stems!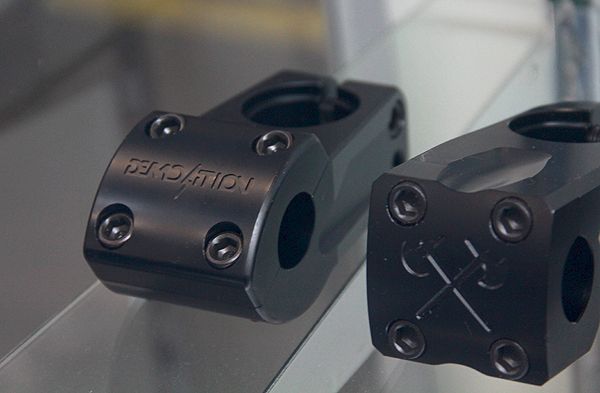 Connor's new Top Lodes stem and Kris's Stylus stem on the right.
Aaron Smith's Brace stem.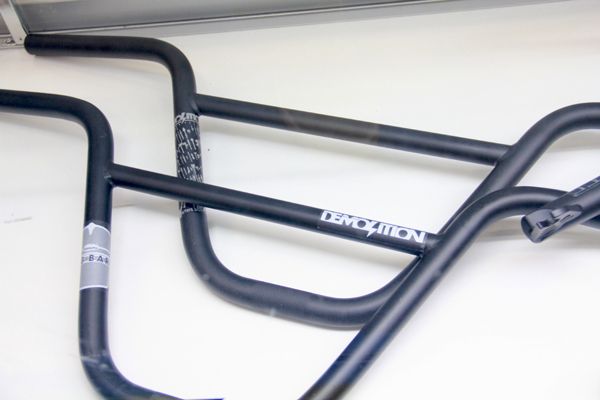 Dennis Enarson's Rig bars and Ronnie Napolitan's Combat bars.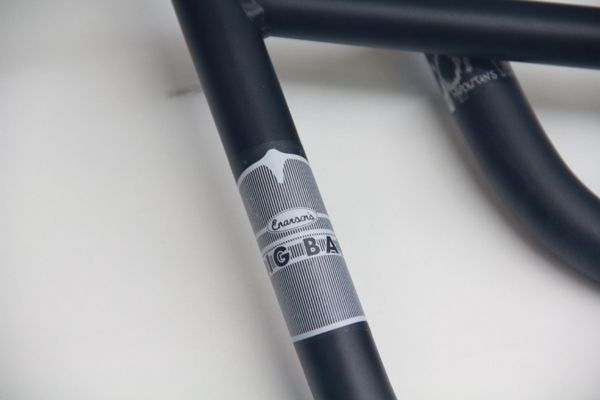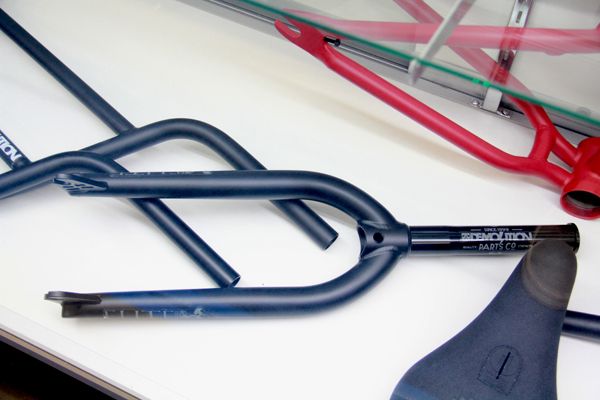 Rob Wise signature Elite fork!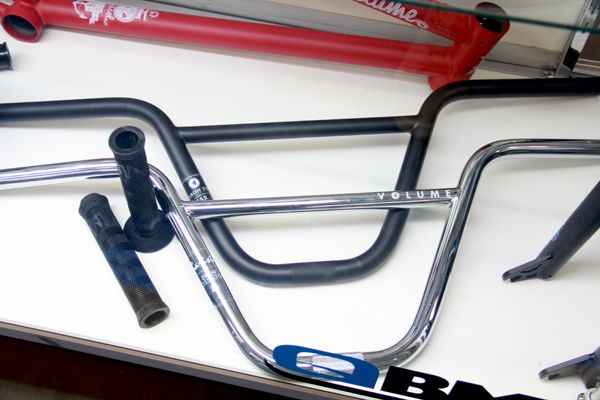 Drew Hosselton's Barista bars and Broc Raiford's Bourban bars from Volume.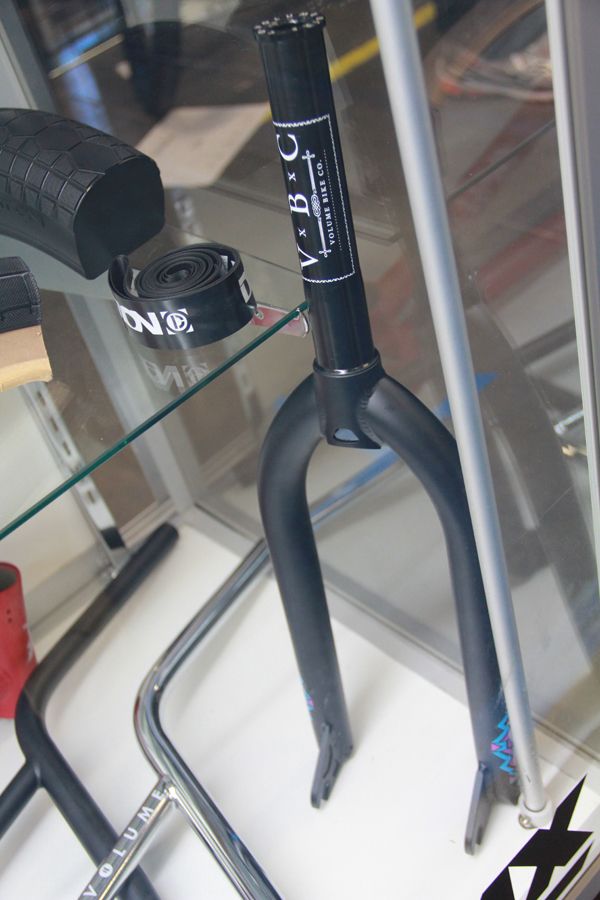 Drew Hosselton signature Hatchet fork.
Can't mess with a classic. Demolition Momentum tires.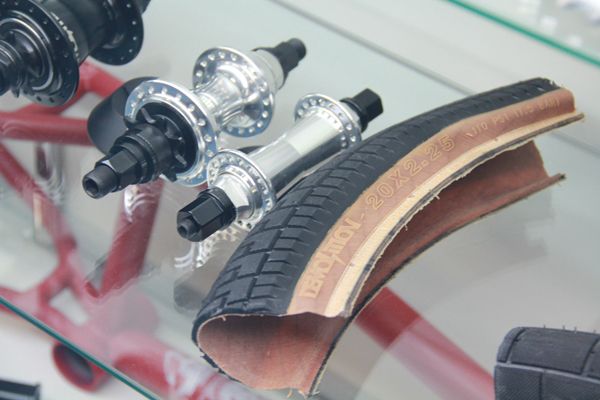 Demolition Machete tire.
Dennis Enarson's Rig cranks!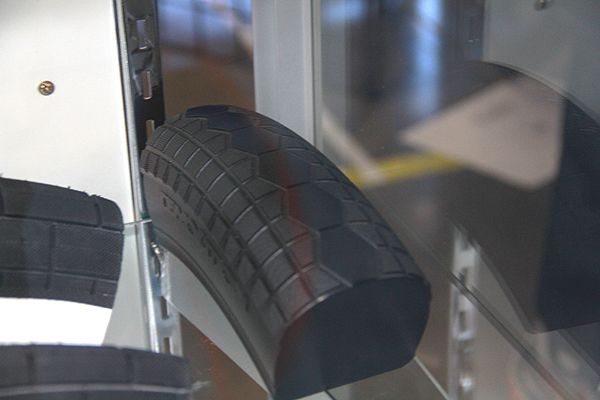 Here's a mold giving us a look at what Dennis Enarson's signature Rig tire will look like.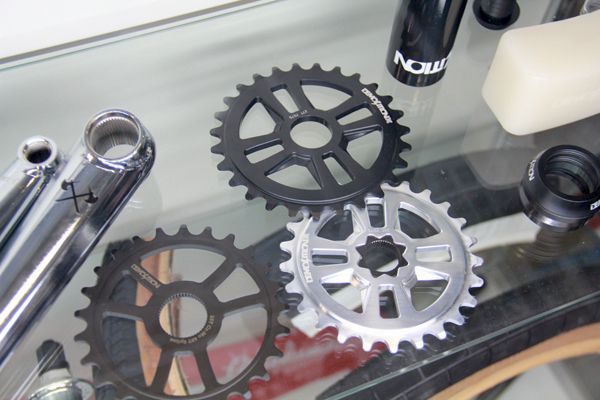 Gearing!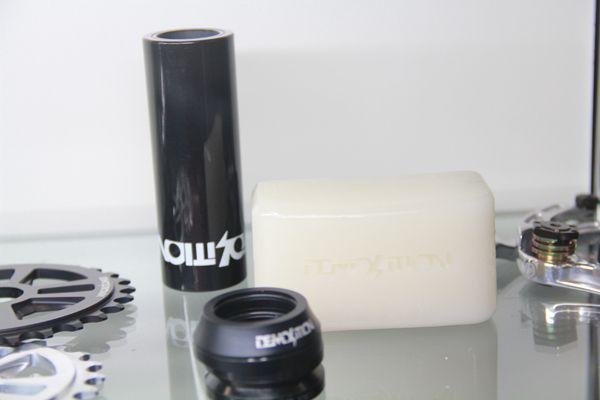 Demolition Dumbchuck peg and wax!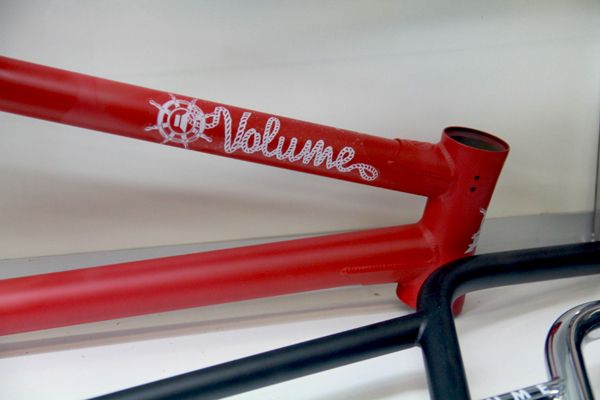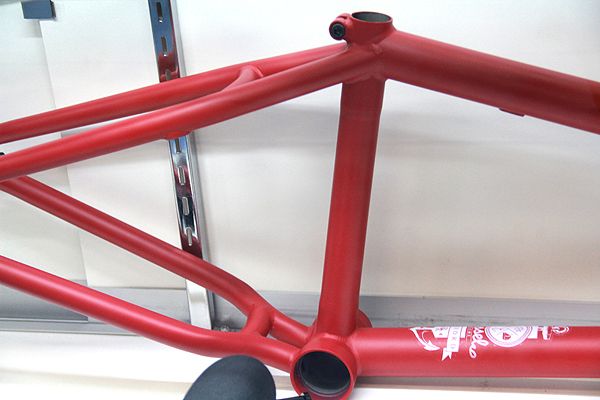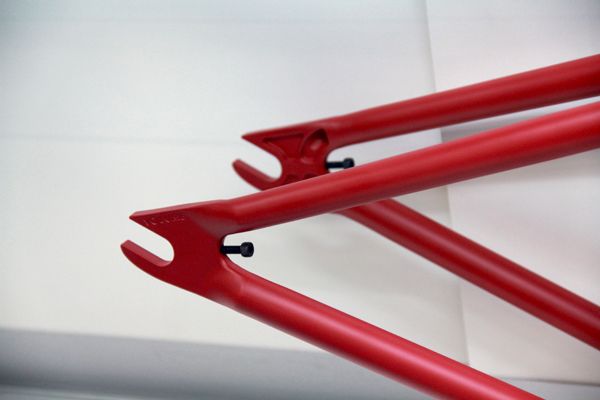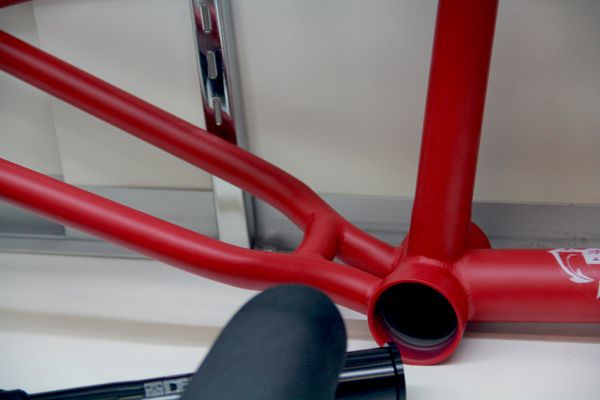 Broc Raiford's signature Vessel frame from Volume.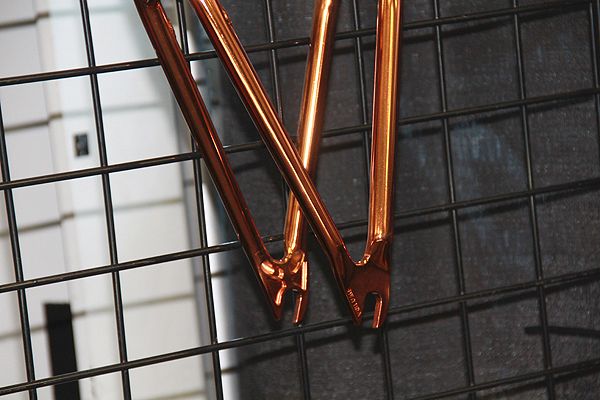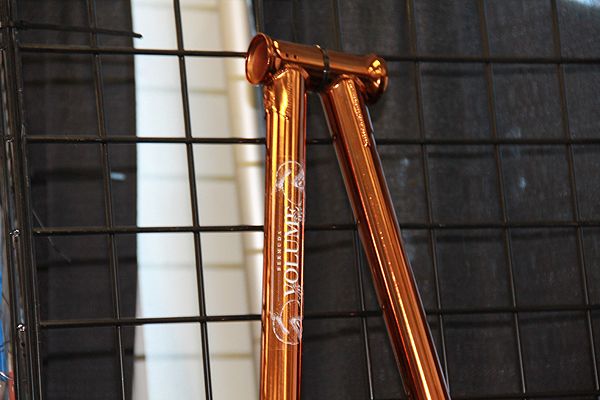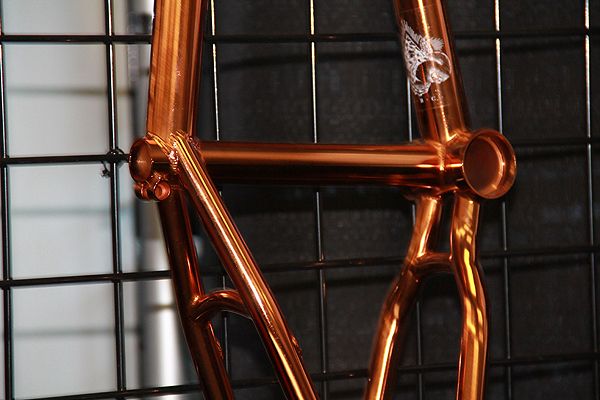 Volume Bermuda V2 frame.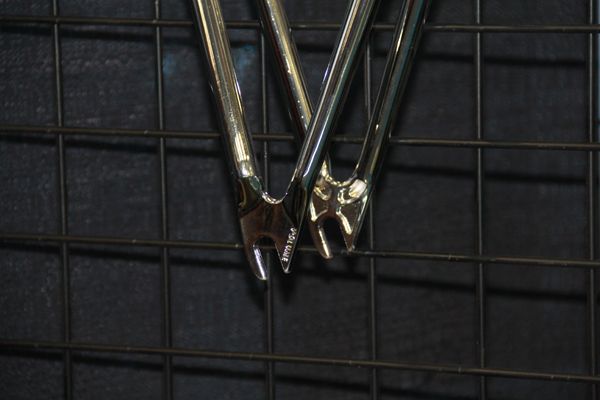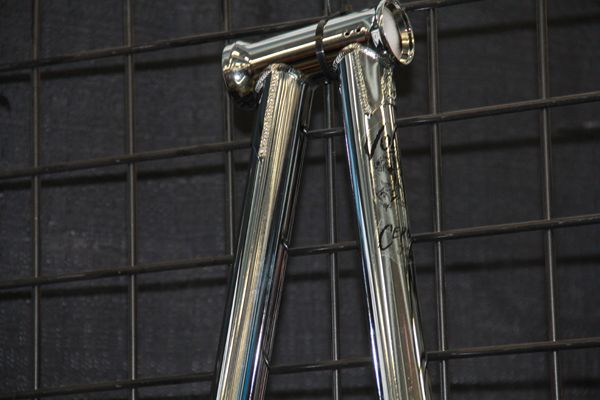 Jason Enns' signature Cerberus frame!
There's a good mix of product that's out and will be out in March from both brands. The only items that will not be available for a bit are Dennis Enarson's Rig cranks and tire that I know of. Other wise, you can learn more about all the new Volume and Demolition product that is dropping in march in this Insight we dropped the other day.
You can have your local shop here in the U.S hit up QBMX to get you some of this product ordered or pre-ordered. You can also find what's currently available from Volume and Demolition on Dan's Comp. You can also have your local shop hit up 180 Distribution to get you taken care of as well!