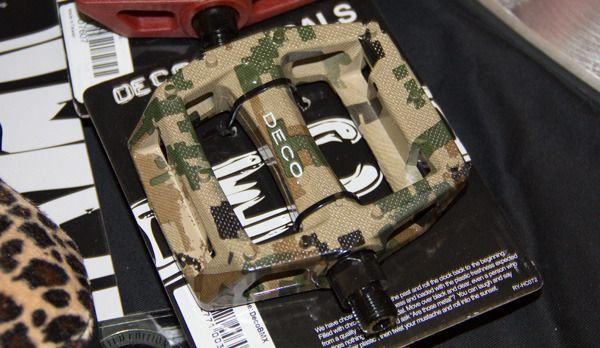 While we were cruising the Profile Racing booth at Frostbike 2015, we had the chance to catch up with the one and only Chad DeGroot to get a look at a few new items that he cooked up for Deco this year. Although he didn't have his full range, he did have some rad new parts with plenty of color to see! Let's do this!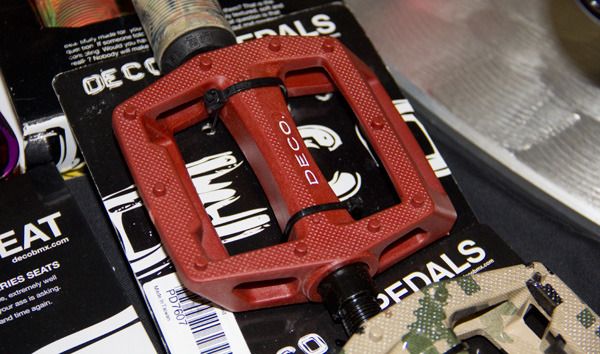 The Deco pedals are available in a few colors like that new Digital camo color and these dark red pedals.
Camo and Leopard print Pivotal seats!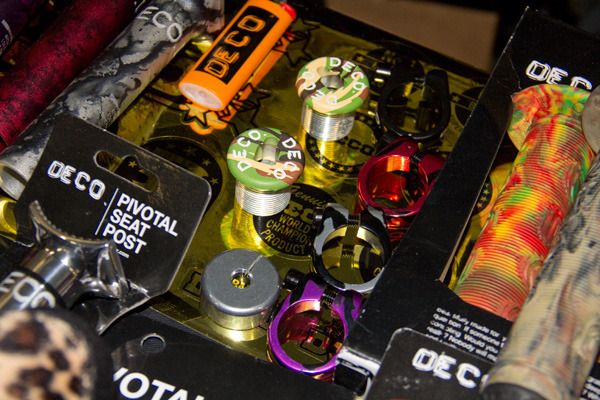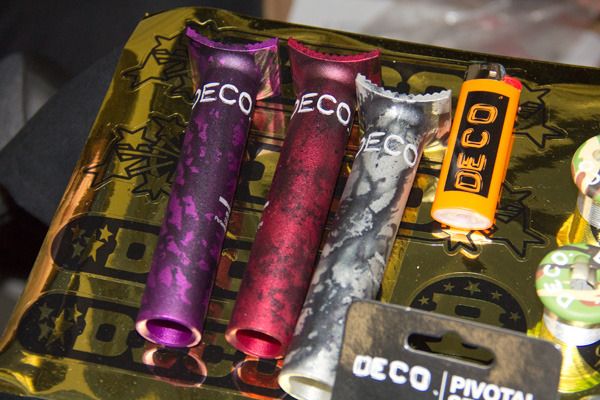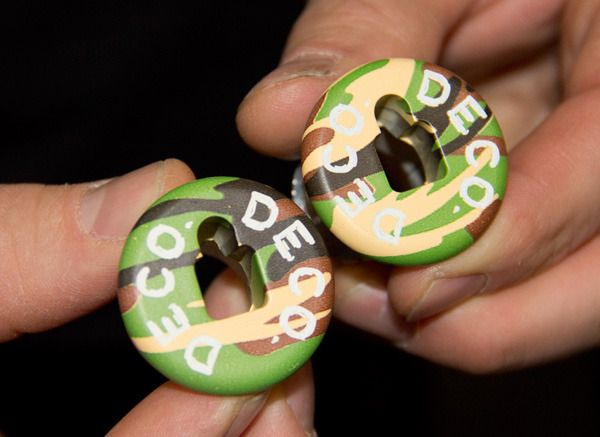 Plenty of colors for their seat posts, seat post clamps and fork compression caps!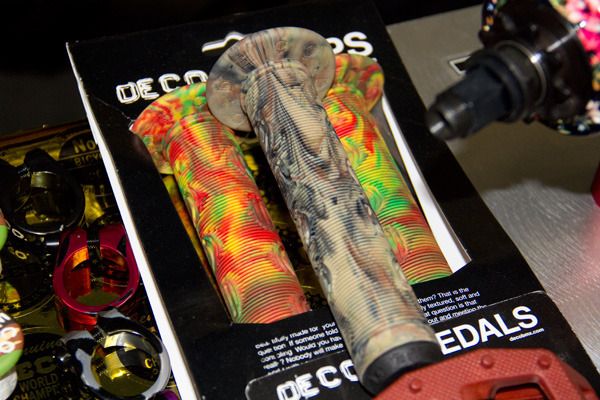 Colorful grip options!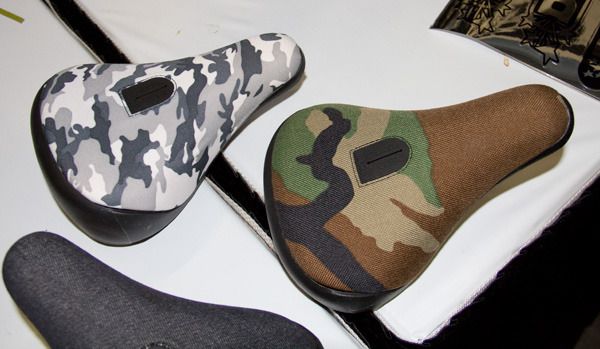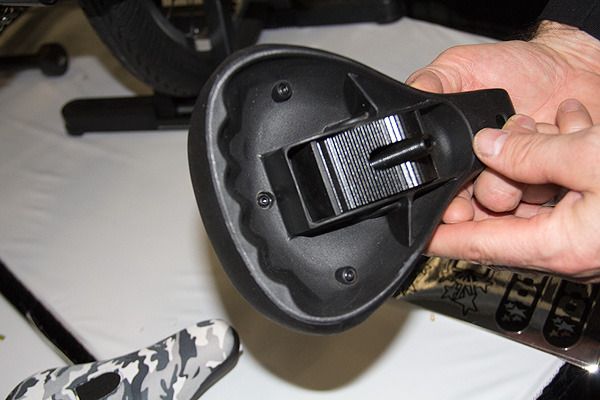 Here's a look at a new flatland specific Pivotal seat that Chad has been working on. This seat has a smaller design with a plastic bumper on the rear and hand holds on the bottom. Definitely unique.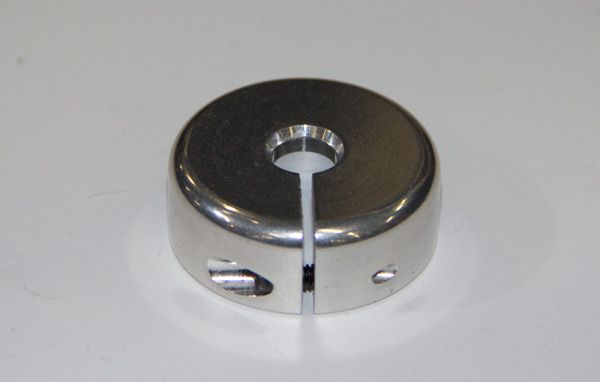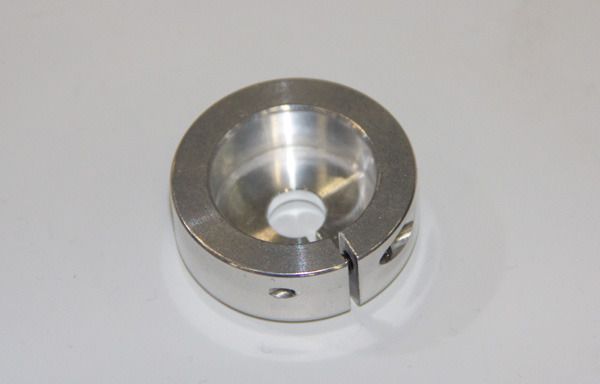 The new bar ends that slide on over the end of your bars and clamp on with the grub screws!
That wraps up what Deco had on display! This is just a small sample of what they have, so make sure you check out their site to see a lot more.
You can find out more about Deco BMX and their products by visiting their website — DecoBMX.com