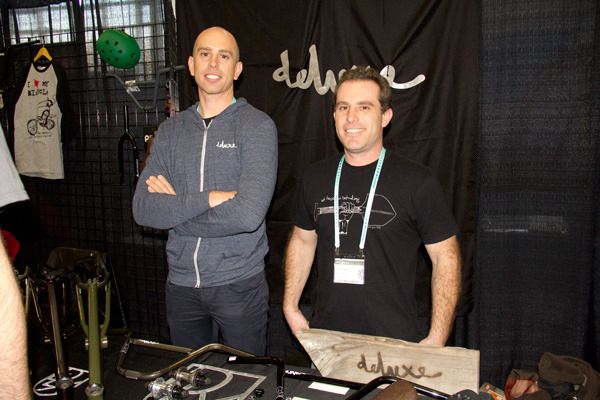 It was announced back in September that Deluxe had three new owners that would be taking the reigns after Mark Noble had stepped down from the brand to pursue some new opportunities! We were definitely interested to see what the new guys in charge had up their sleeve and we finally got our first look at just what the had in mind this weekend at Frostbike! Check out a handful of new and slightly re-designed products that will be hitting shops and mail-orders soon after the jump!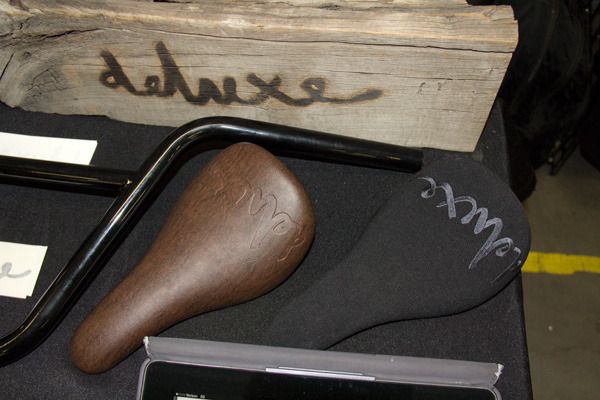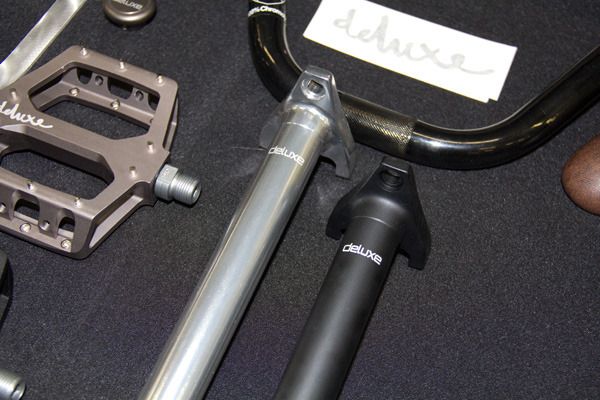 Deluxe's Tripod seat options. If you notice on the post, they also have a new logo they will be using along with the cursive one! Really digging how clean and simple those seats are.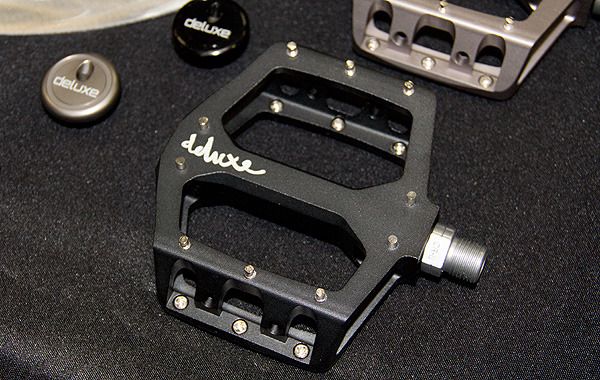 These pedals have been apart of Deluxe's line up since it's inception. Don't mess with what works!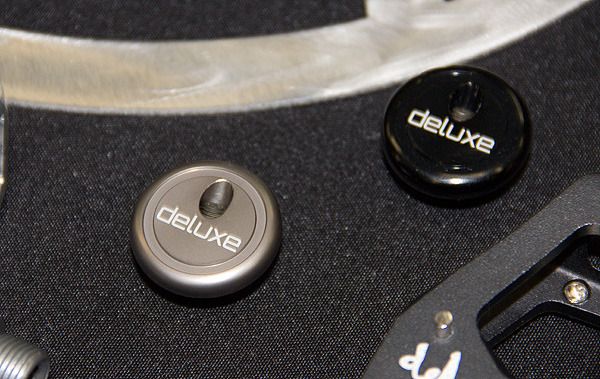 Bar ends with the new logo. Keep them ends capped!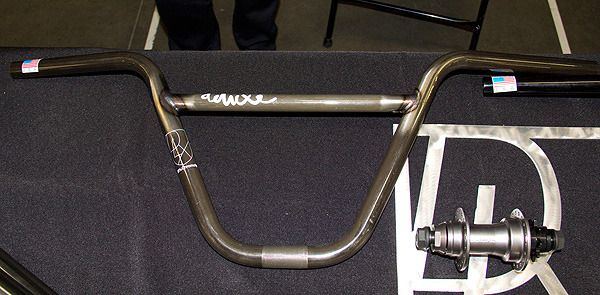 American made Deluxe bars.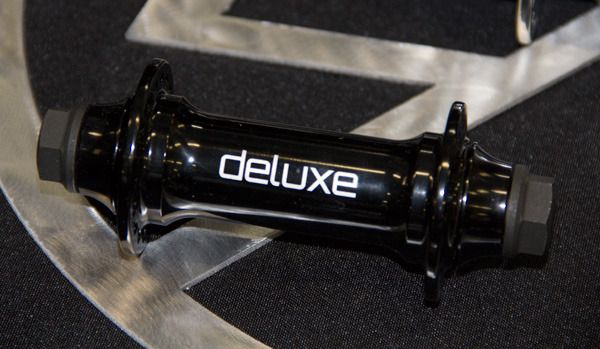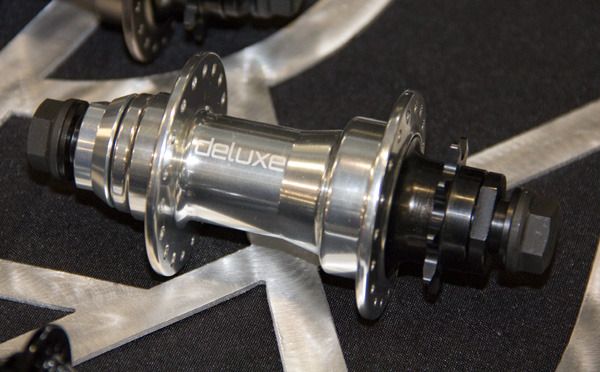 The Deluxe hubs have been giving a little bit of a revamp. They have changed the bearings and upgraded the driver to make them even smoother. They are available in 9-tooth and 10-tooth versions.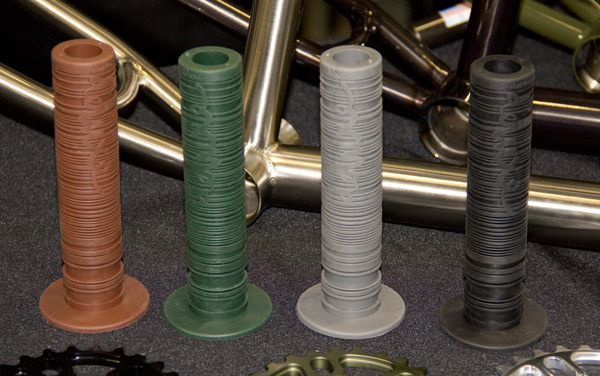 If you're looking for thicker grips, the Shovelhand grips might just be what you're looking for! Available in brown, green, black and grey.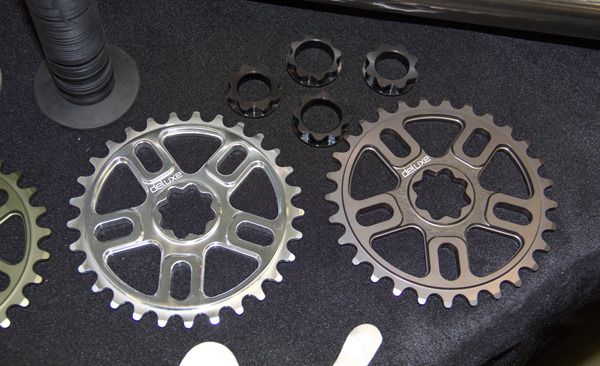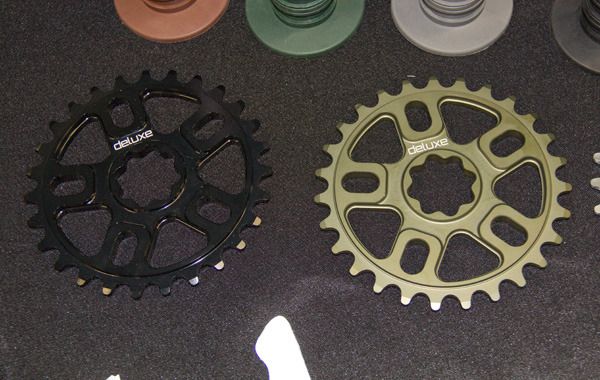 The new Deluxe T-Spider sprocket comes in colors of black, green, polished and grey with adaptors for 19mm and 22mm spline-drive and bolt-drive options. They will offer these in a few non-standard sizes like 27-tooth! Keep an eye out for these.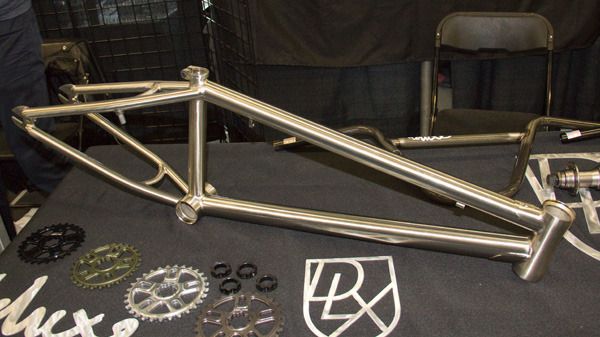 The Mark Potoczny signature PA Model will still be offered in two versions; U.S.A and Taiwan, with slightly different features.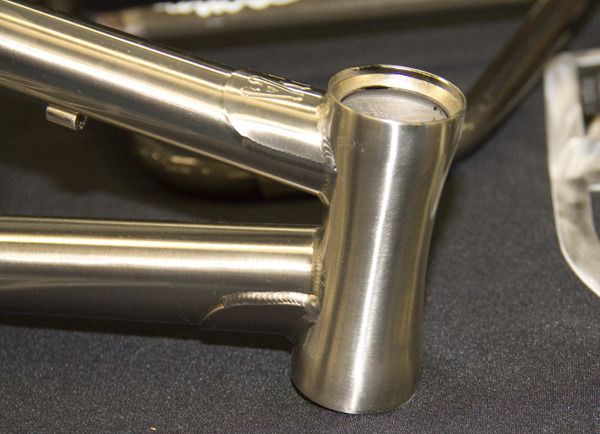 Gotta love that hour glass head tube!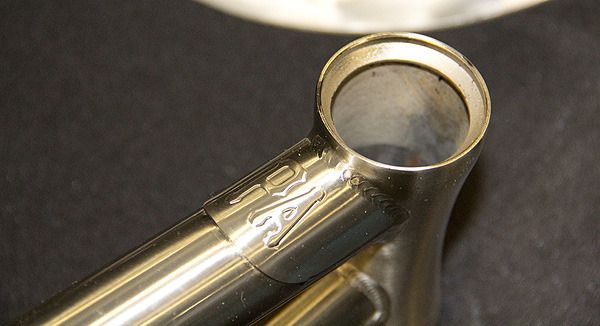 PA embossed top tube gusset.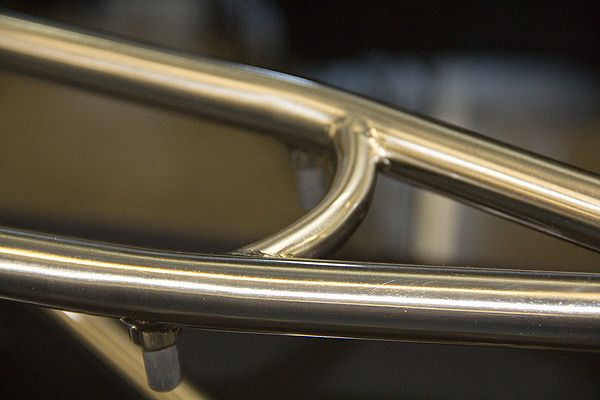 The bridges on the new versions of the frame will actually have thicker tubing than seen here.
Integrated seat post clamp with a little extra touch.
They will be beefing up the drop outs a little bit as well and making some changes to the integrated chain tensioners.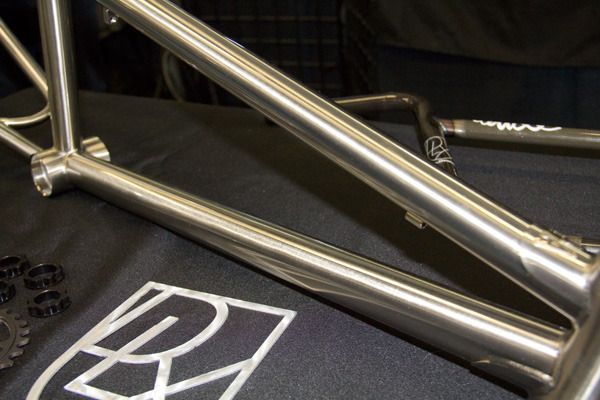 The new frames will come with an ovalized down tube for a clean look and to help resist denting!
So that's what the Deluxe guys had on display! It's good to see that these guys are getting the brand re-ignited and already working on some fresh products. It will be interesting to see where things go in the future. It sounds like they are excited and loaded with ideas and that's a good thing!
You can find out more about Deluxe and their products on their website — DeluxeBMX.com
Questions? Let us know in the comments!