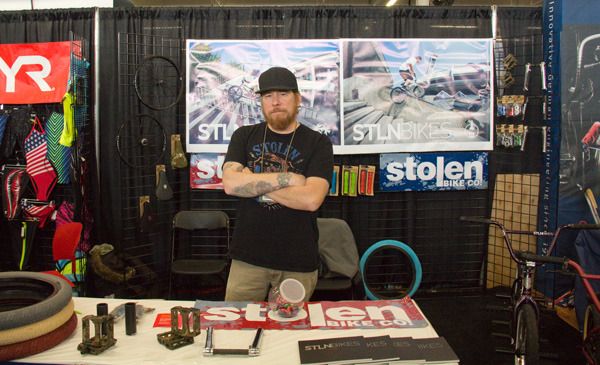 Cruising right along at Frostbike 2015. We made our next stop over at the Stolen Bike Co. booth to see what was new with David Wooten and to get a look at some of the fresh product they had on display! As always, Stolen had something new to see, so let's get into this and take a closer look!
The new camouflage Thermalite pedals. We dropped a feature on these last week that you can check out right here if you want to get a better look!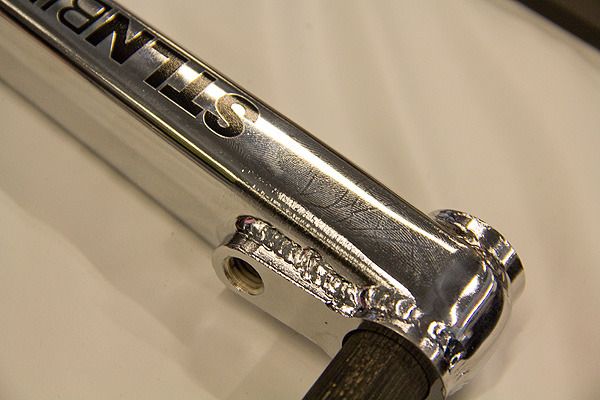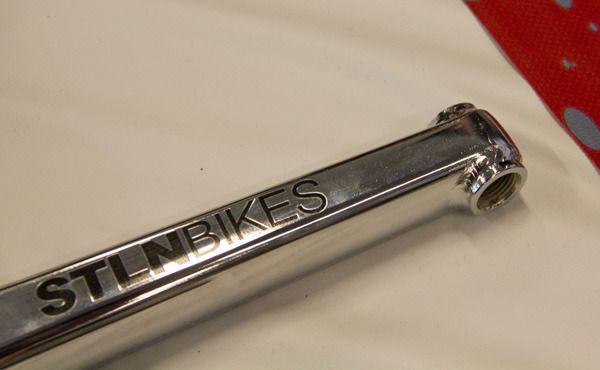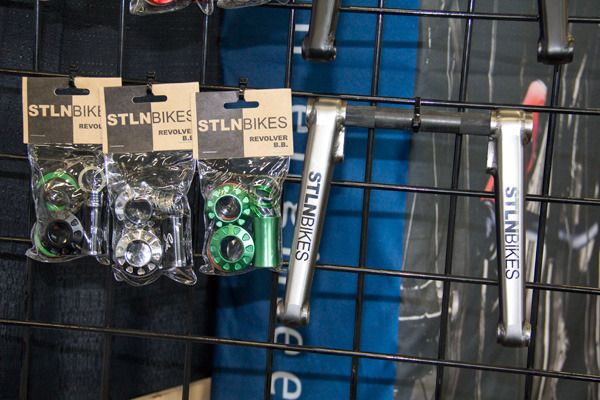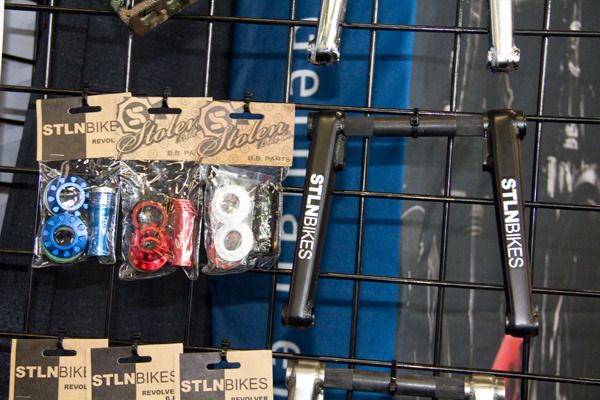 Stolen's new Talen cranks are made from heat-treated chromoly with a 19mm, 48-spline spindle that is also heat-treated. They're available in black, chrome and clear raw!
Stolen's MOB cranks.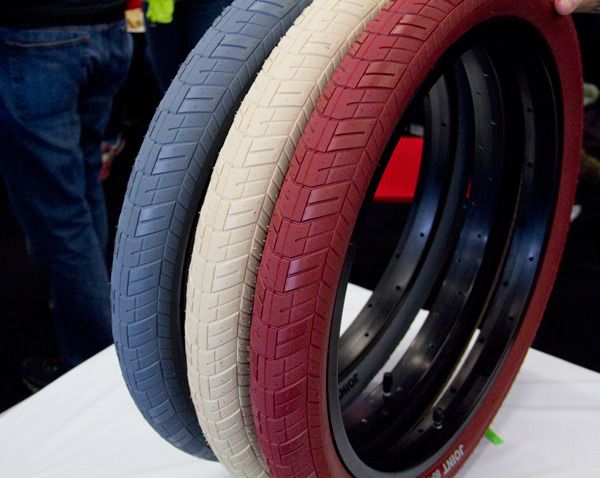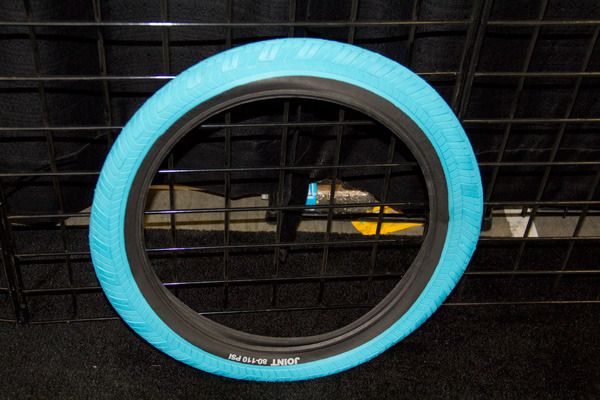 The Joint tires have a few new color options; navy, tan and dark red! The bright blue has been out for a little while now as well.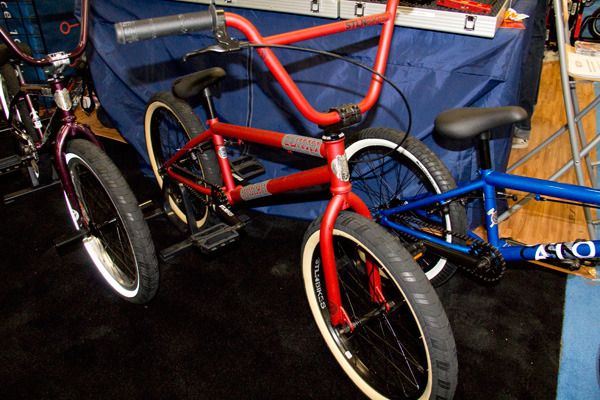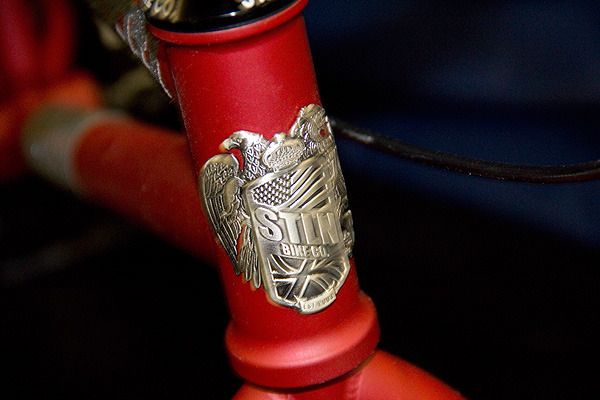 The Stolen head tube badges are so badass.
Jackson Ratima's signature 2015 complete bike. Ralphy Ramos and Sean Morr also have signature series completes out as well. This is just a sample of their full range of 2015 bikes that are out now.
Thermalite plastic pegs for those grinds!
Sean Morr signature Pivotal seat!
Jackson Ratima signature Pivotal seat.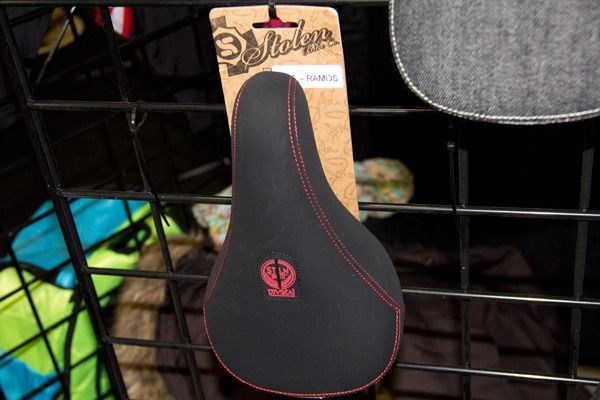 Ralphy Ramos signature Pivotal seat.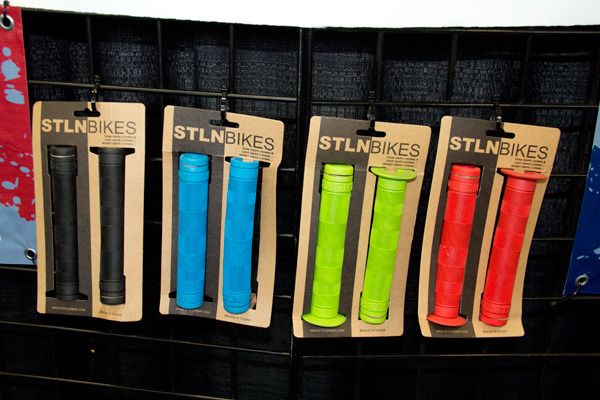 Plenty of colors to choose from!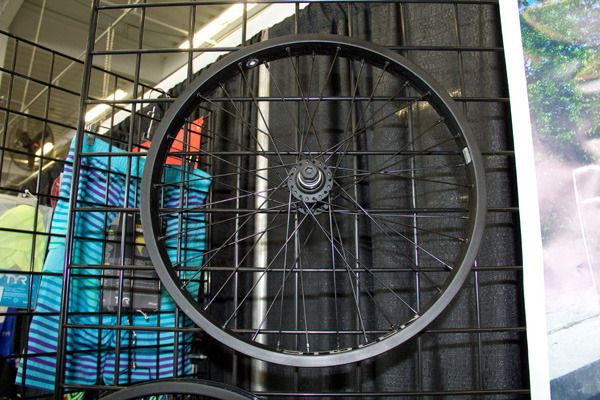 The Revolution wheels!
That wraps things up at the Stolen Bike Co. booth! If there was anything you had questions about, just let us know in the comments!
You can find out more about Stolen Bike Co. and their products by visiting their website — StolenBMX.com