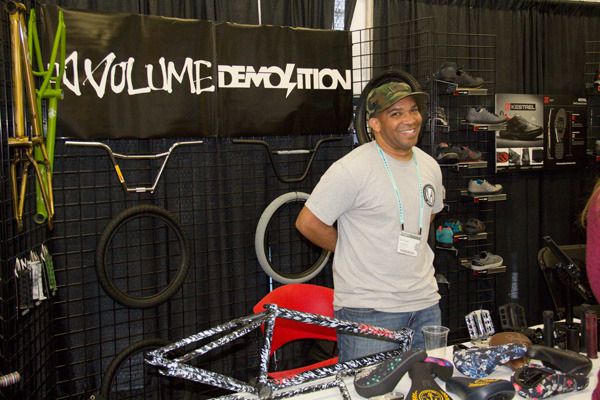 The next stop at QBP's 2015 Frostbike was the Volume Bikes and Demolition Parts booth to get a look at all the fresh new product they have cooking up or that is already available! We are sure you will see something you like in this one, so let's take a look!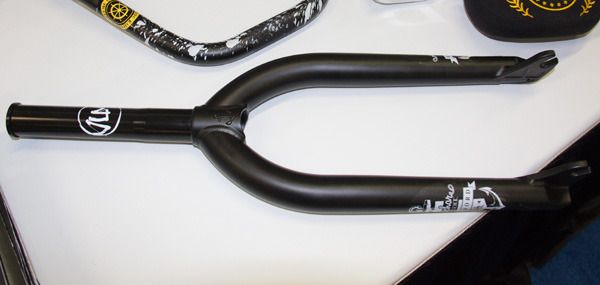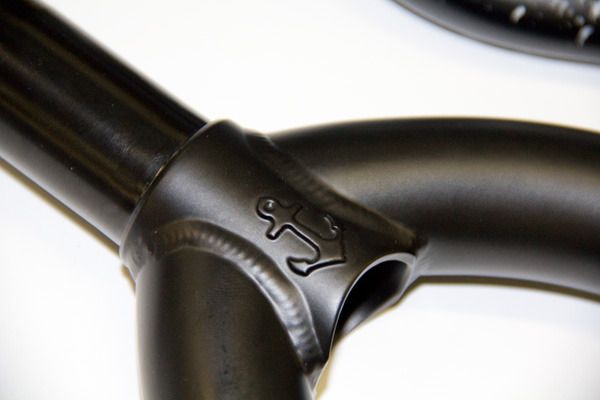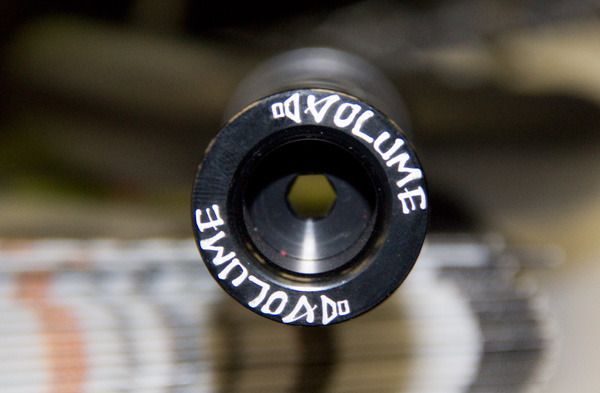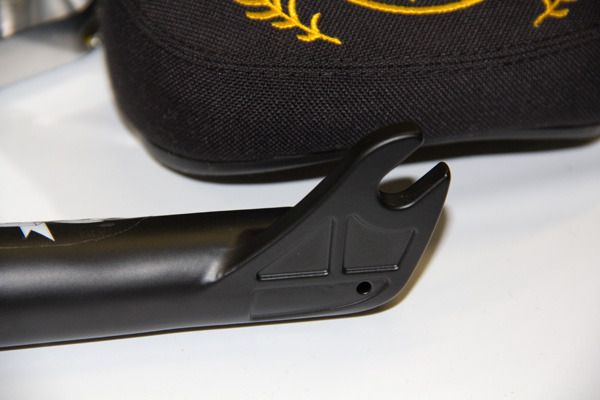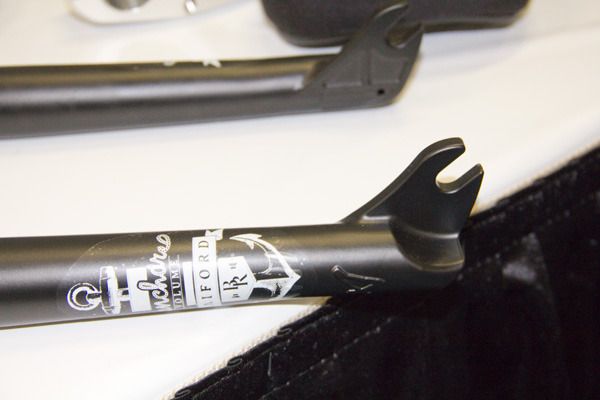 Here's a look at Broc Raiford's new signature Anchor fork! Clean Investment cast drop outs with plenty of peg clearance, tapered legs, plenty of tire clearance and that embossed anchor looks so rad.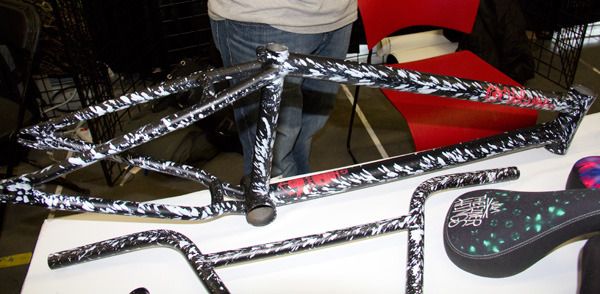 Broc Raiford's signature Vessel frame. How wild is that colorway?
Mid bottom bracket with rounded bridges and plenty of tire clearance for 2.40″ tires.
Investment cast drop outs with integrated chain tensioners.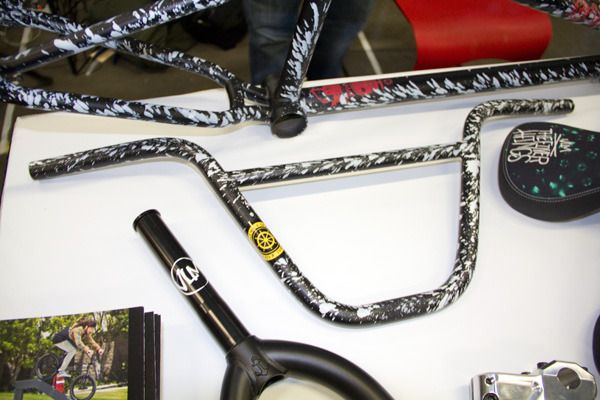 Broc's new signature Captain bars to match that frame!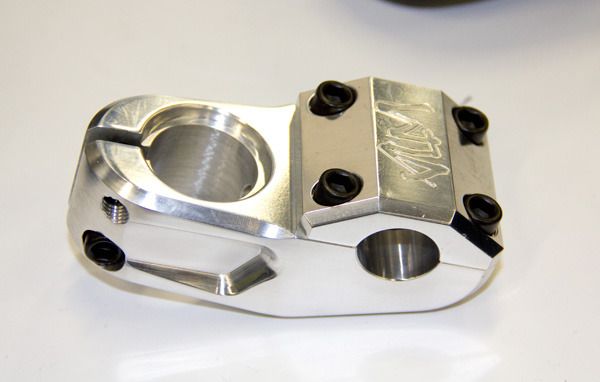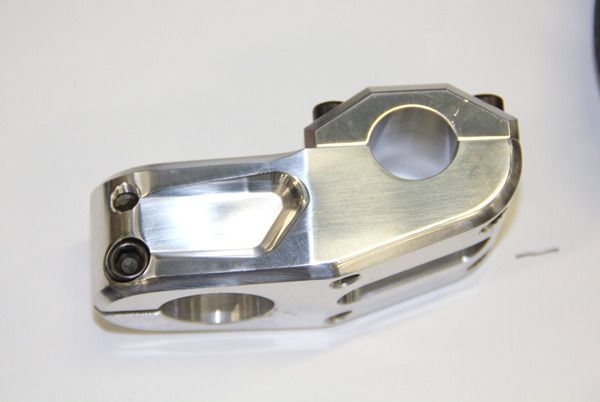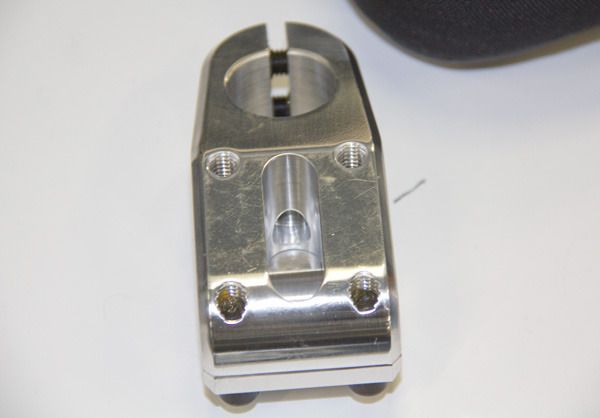 The new Volume team topload stem looks real good. Clean edges, a recessed top cap, extra machining on the bottom to help reduce weight. This one should be out in March!
Grippy.
The Bermuda V2 frame in copper and green!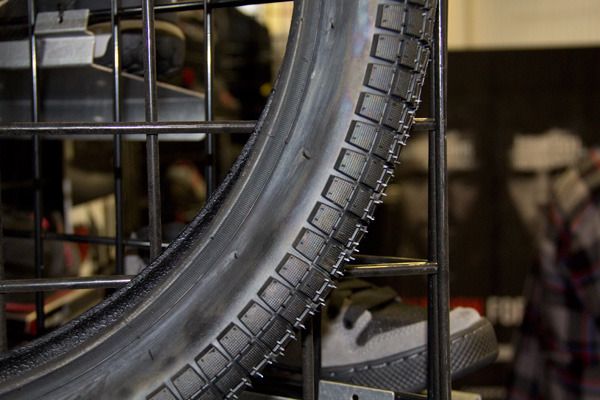 Dennis Enarson's signature Rig tire from Demolition!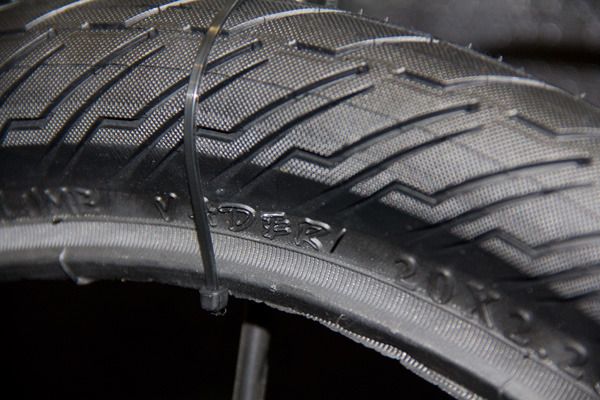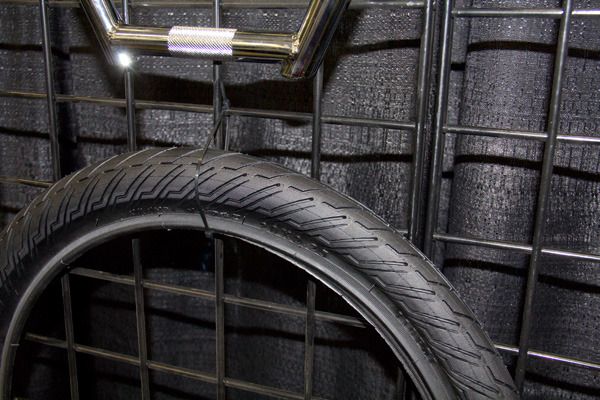 The new Volume Vader tire that dropped not too long ago!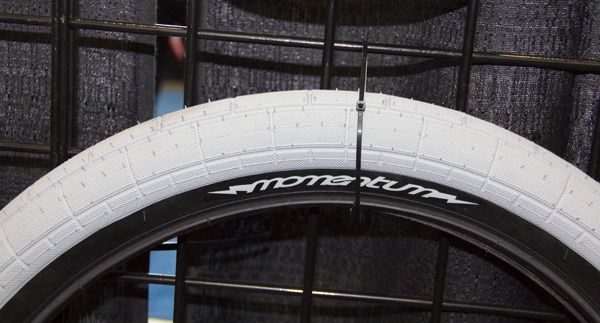 The Demolition Momentum tire got a little color. What do you think of this grey color option?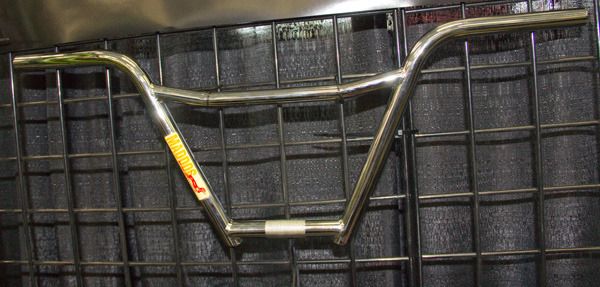 The return of the Maddog bars! 9″ rise beasts.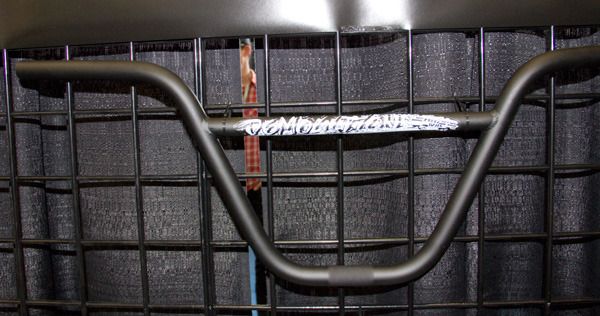 Dennis Enarson signature Rig bars.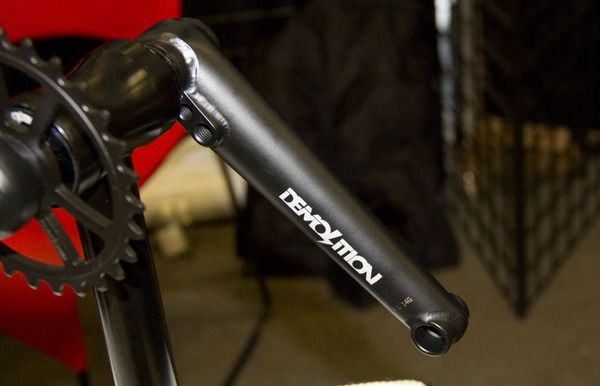 Dennis' signautre Rig cranks! Beeeeefy!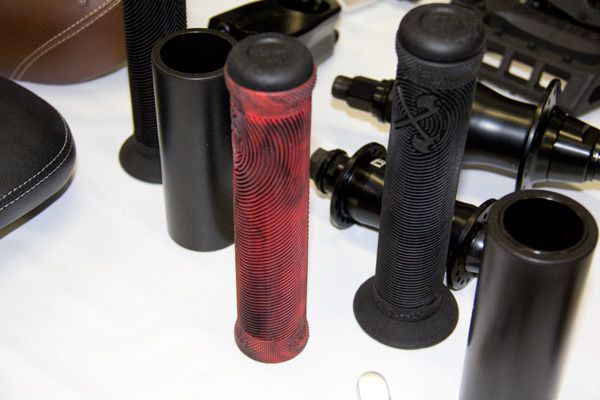 Grippin'!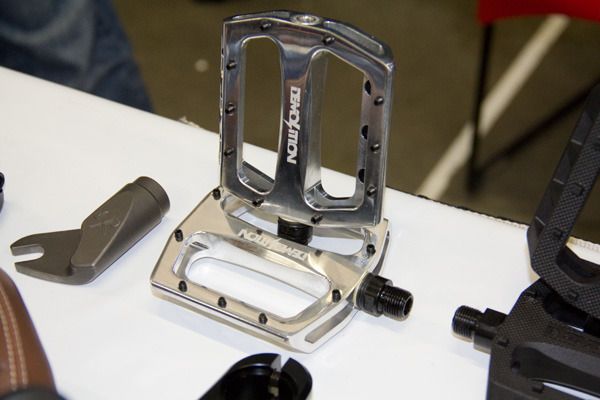 The classic Trooper pedals. Metal pedals for the win. Also, I believe that's the Investment Cast drop out that will be on a Kris Fox signature fork…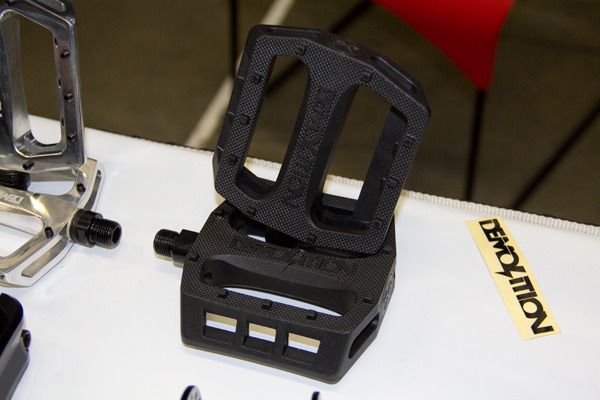 Trooper PC pedals.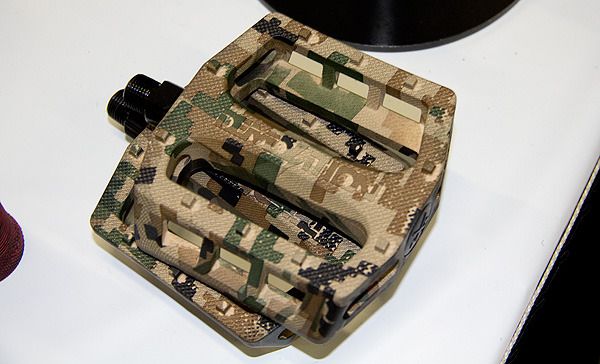 Digital camo Trooper PC pedals!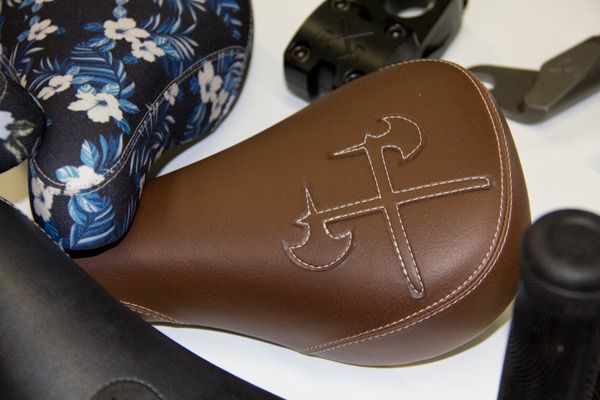 The Demolition Axe's seat in Pivotal and Tripod versions.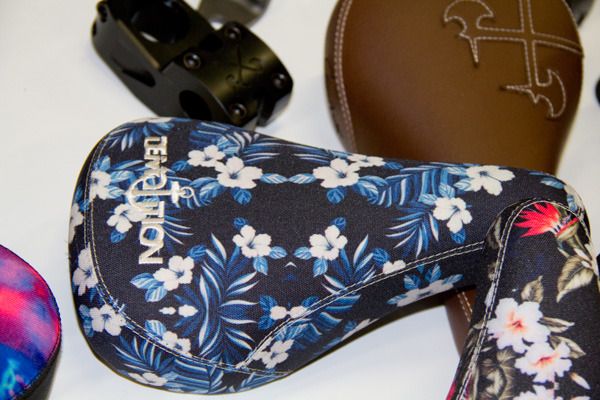 Mike "Hucker" Clark's signature seat from Demolition that's due out in March! Hawaii!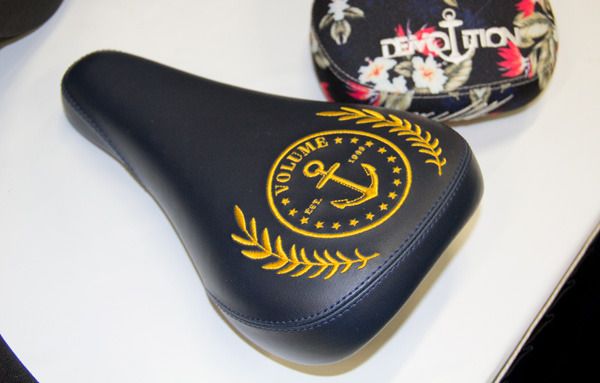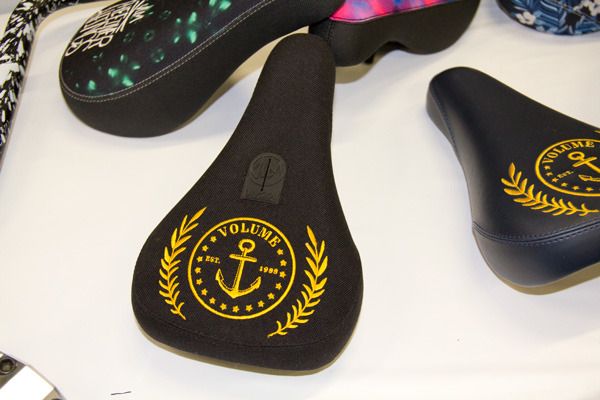 Broc Raiford's signature seat from Volume will be available in both Tripod and Pivotal.
The Volume Finer Things seat will also be available in Tripod and Pivotal.
So that wraps up the Volume and Demolition booth at Frostbike! Everything you have seen here should either be out now, or releasing mid March!
You can find out more about Volume Bikes and their products on their website — VolumeBikes.com
You can find out more about Demolition Parts and their products by visiting their website — DemolitionParts.com