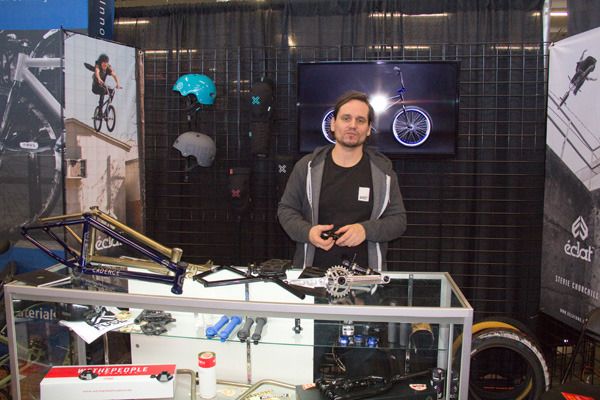 Last but not least on our list of BMX brands to visit at Frostbike 2015 is the new comers to QBP's brands they carry; Wethepeople, Eclat and Fuse Protection! It was a good chance to catch up with the man behind the brands, Harry, to talk about some of the new products they have available and really get an in-depth look at what makes them unique. There's a bunch of items you'll want to get a good look Let's do this!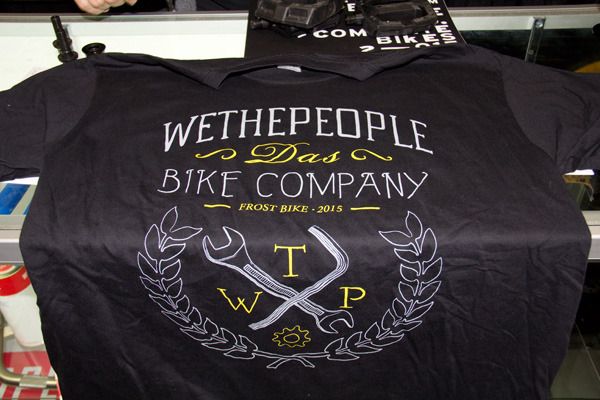 This is a rad shirt Wethepeople cooked up for the special occasion.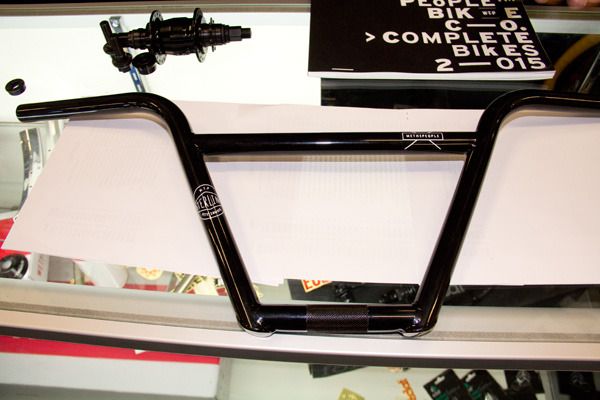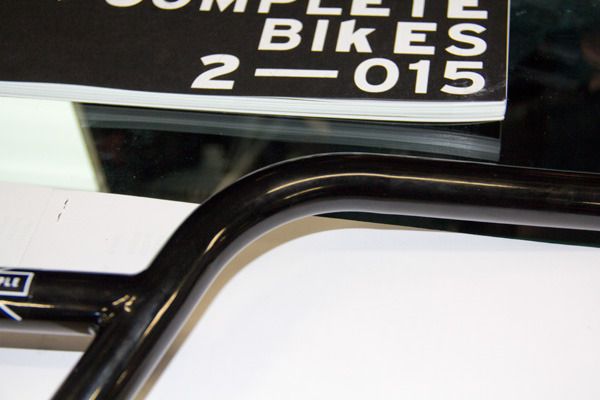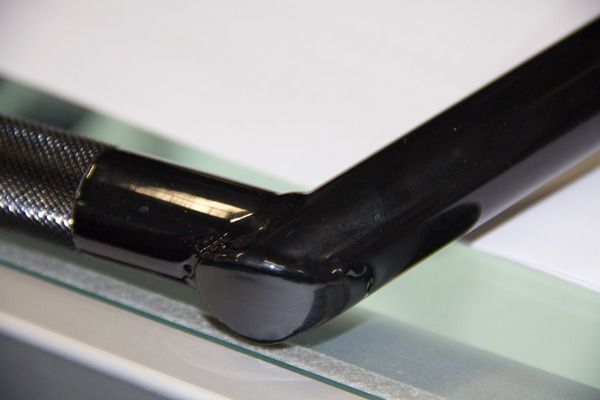 Pete Sawyer's signature Sterling bars will be available in this new 4-piece version with slightly different geometry than they 2-piece version currently available. There are some nice touches like the rounded end caps and the large radius bends that look real nice, too.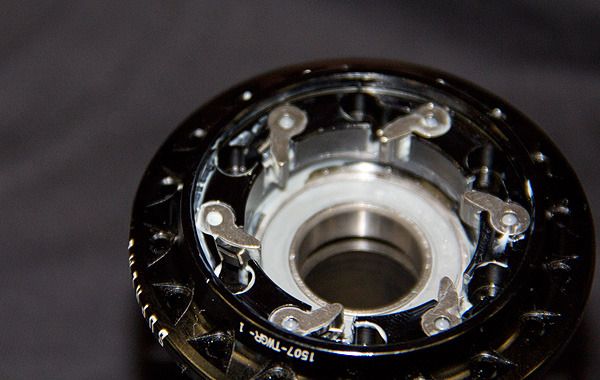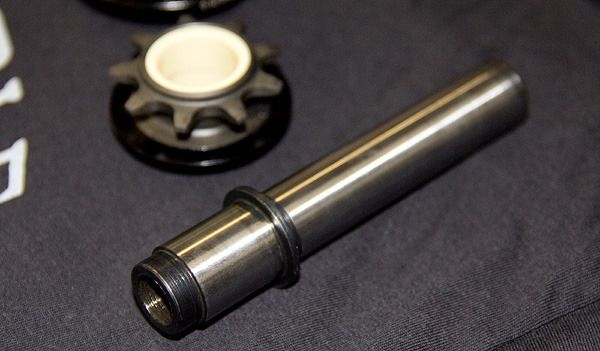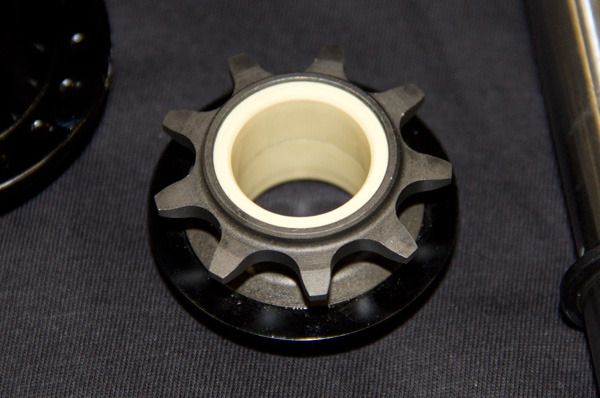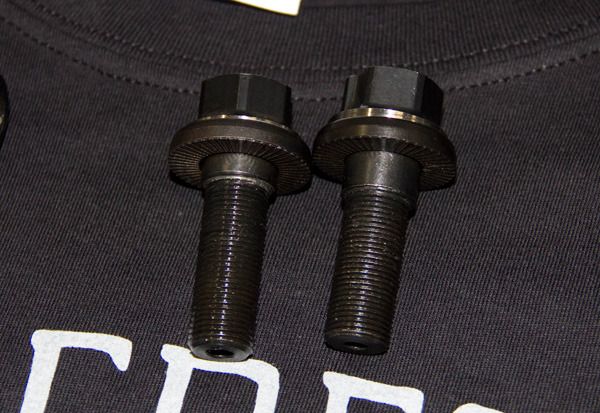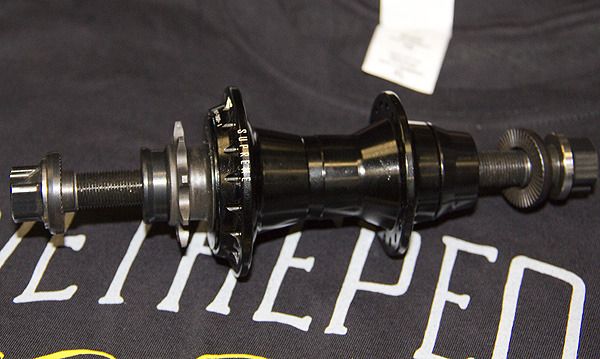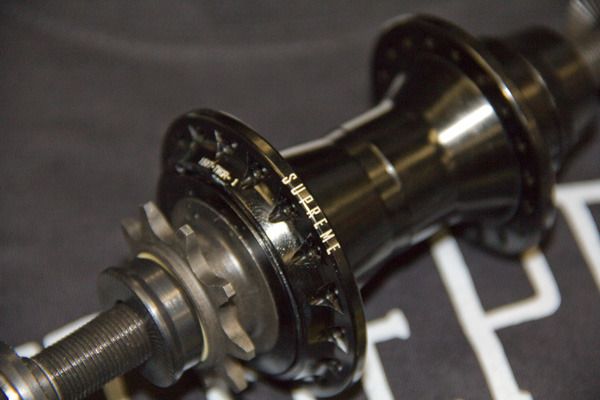 The new Wethepeople Supreme hub is one that you really have to look at to take in all of the details! This hub uses a 6-pawl system that has a small spring on each pawl. This system is reversible to make it right and left hand drive compatible. Combine that with the bearingless driver that uses a bushing instead, you get a real smooth feel that has instant engagement without much of any play and an almost springy feel to the driver that's pretty cool. They've also used dual bearings on the non-drive side. If you notice in the photo, the bolts have two different sizes, one for pegless and one with extra space for your pegs. There's definitely A LOT going on with this hub and I'm sure I'm missing some details even.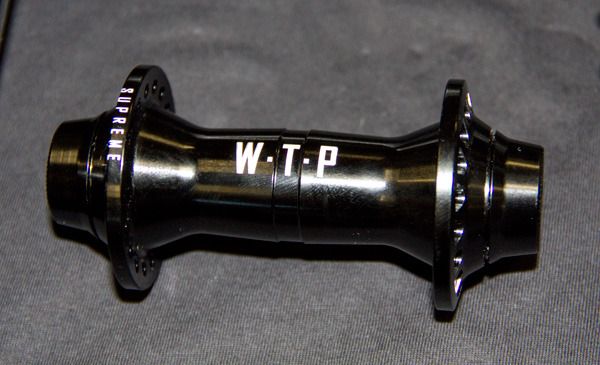 The Supreme front hub to match. Those bolts look wild but use a 6mm wrench or 17mm socket.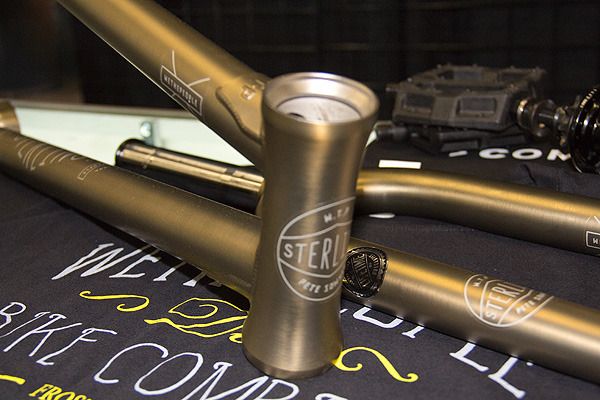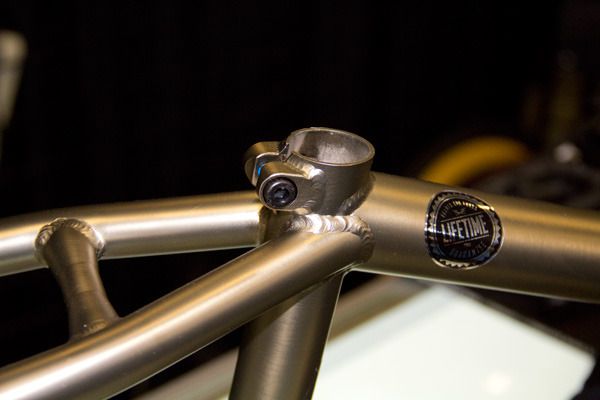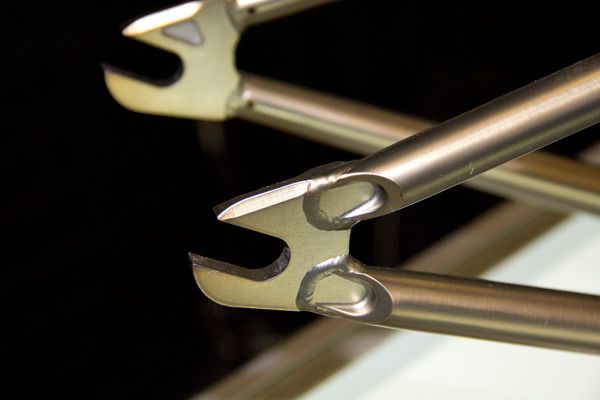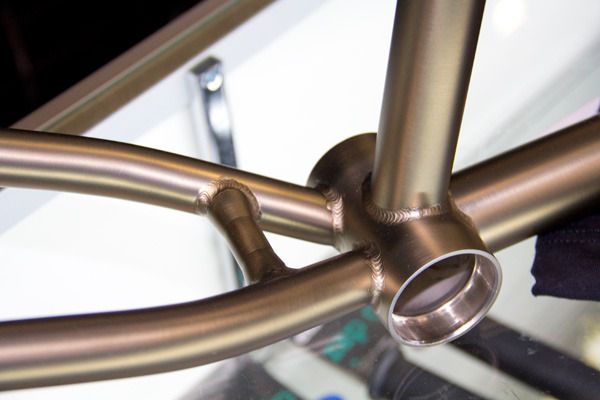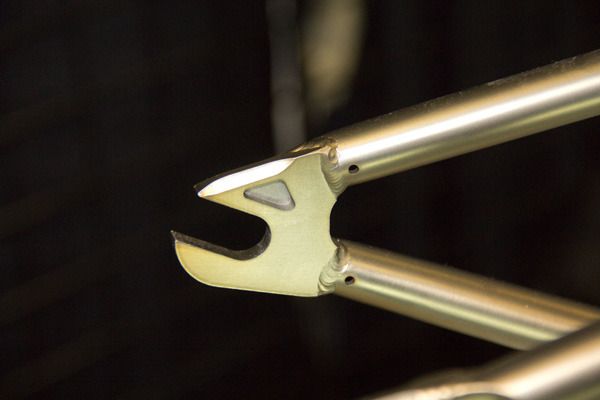 Pete Sawyer signature Sterling frame that has been available for a while. A lot of small details to take in on it.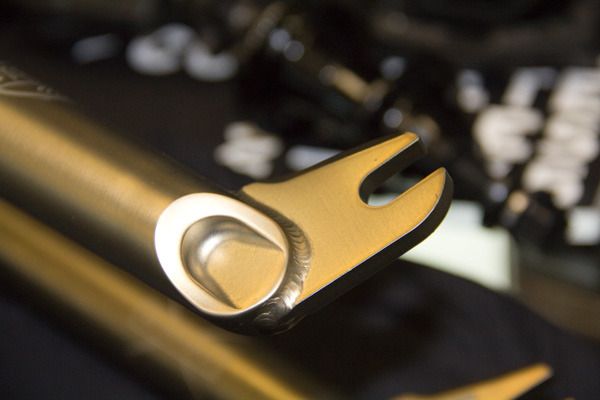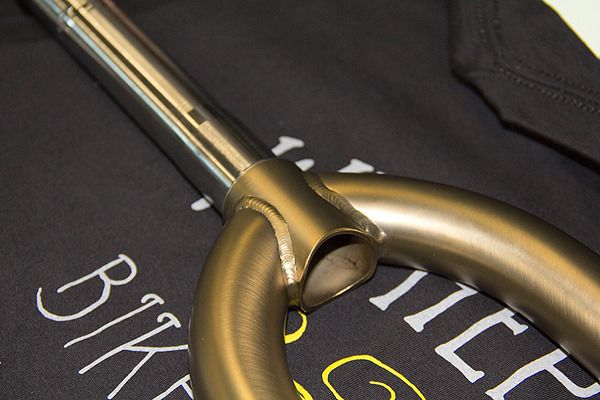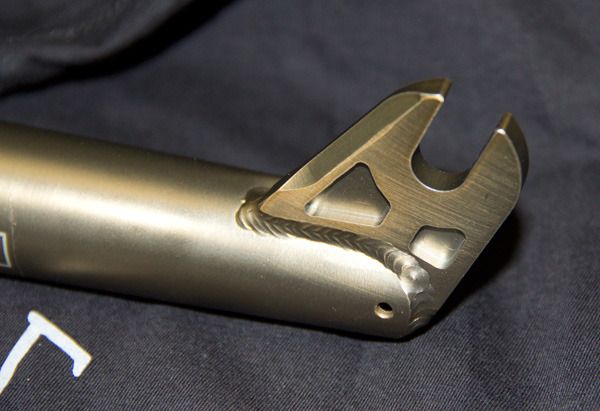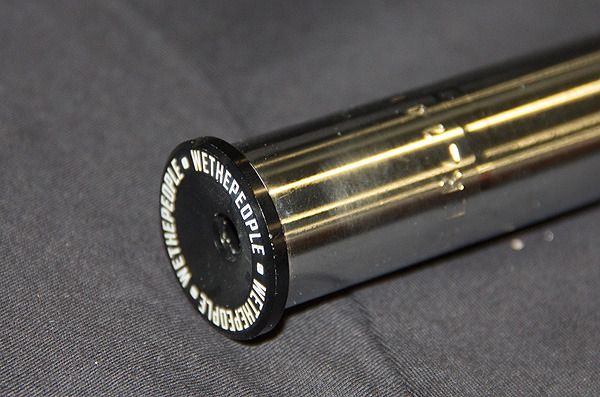 The Sterling fork to match the frame with similar details on the drop outs like on the frame.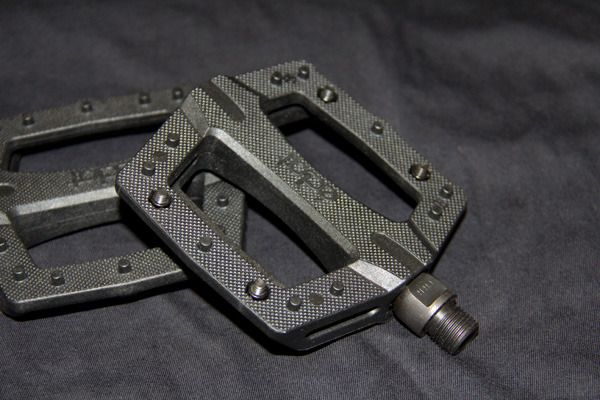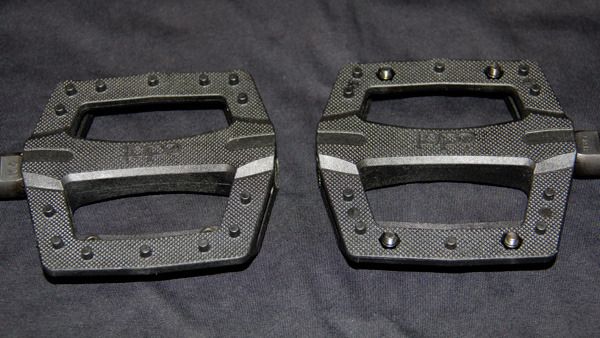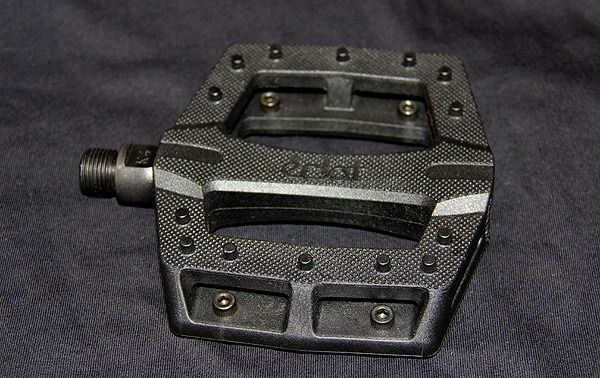 I believe these are the new Stevie Churchill signature pedals that are in the works from Eclat. These feature plastic pins on one side and metal pins along with plastic pins on the other side. A little extra grip for when you need it.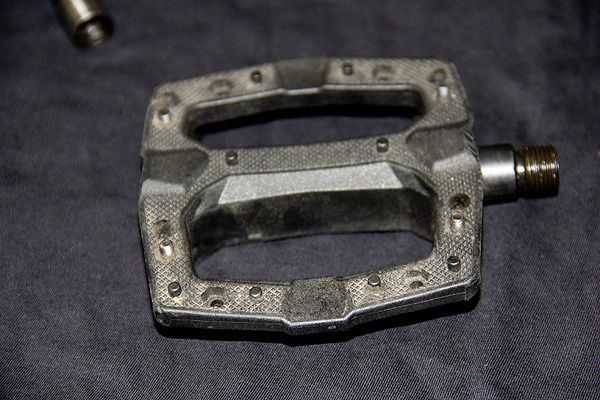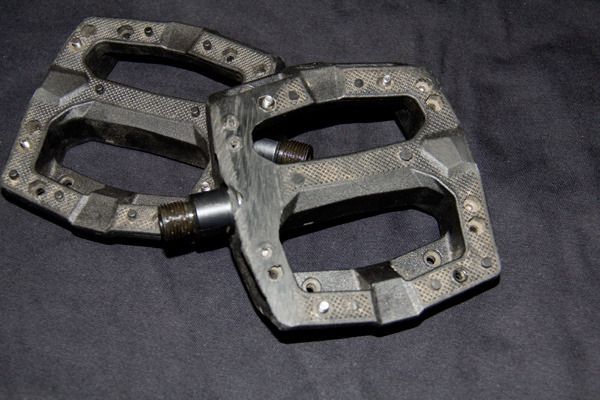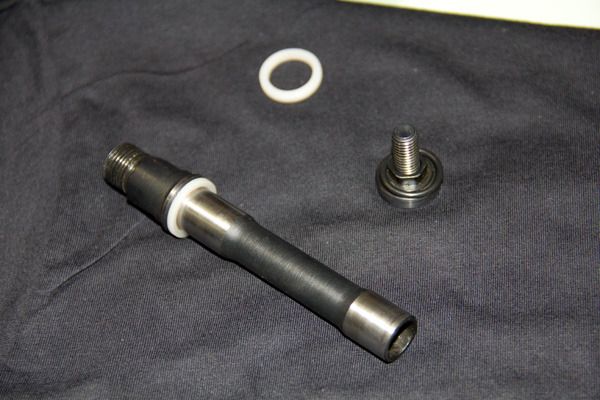 This is a sample of the Alex Kennedy signature pedals from Eclat that are in the works. These pedals have a slightly larger body, but use an over sized spindle and bushing instead of bearings. The bodys use plastic and metal pins and are symmetrical so you can flip the body around if one side is wearing faster than the other. We'll learn more about these close to their release.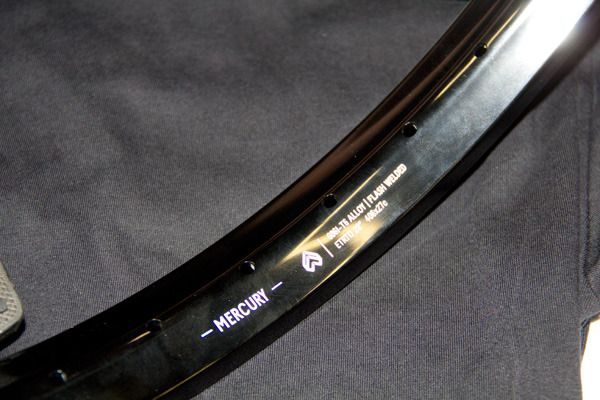 The new Mercury rim from Eclat. This rim is LIGHT. It has centered spoke holes and weight savings like the hollow bead.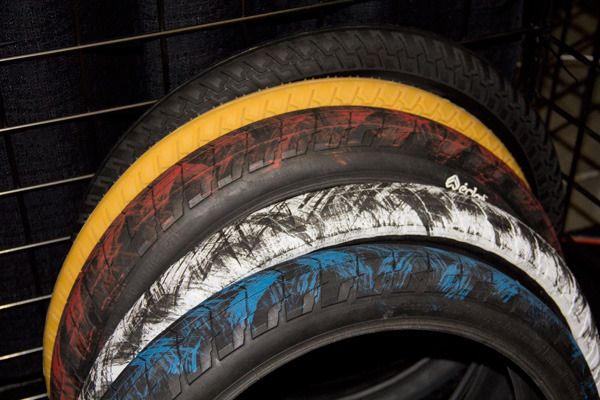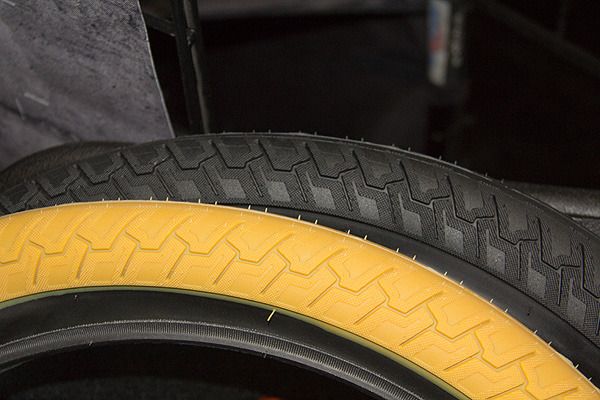 Some of the new color options for Stevie Churchill's signature Fireball tires and the Ridgeway tire in black and gum.
Stevie Churchill's signature fork and the Kolbri hubs.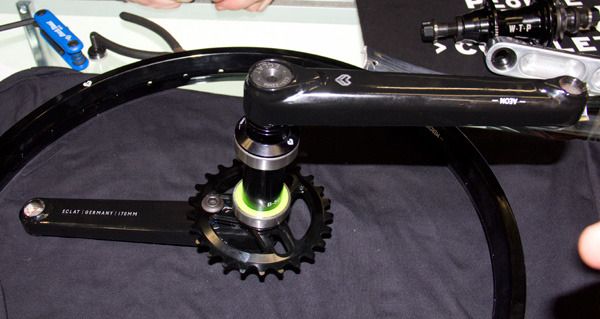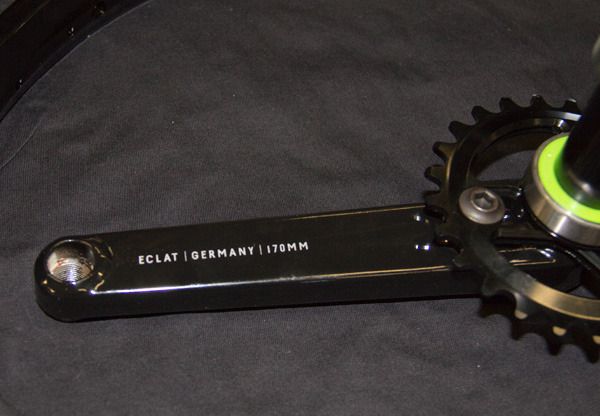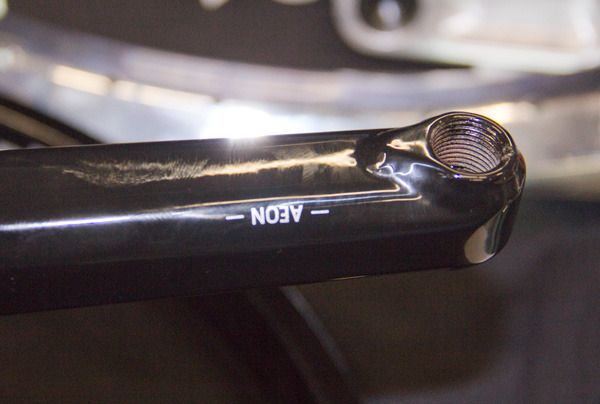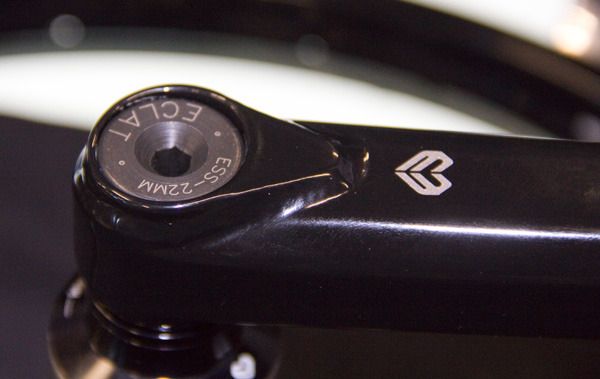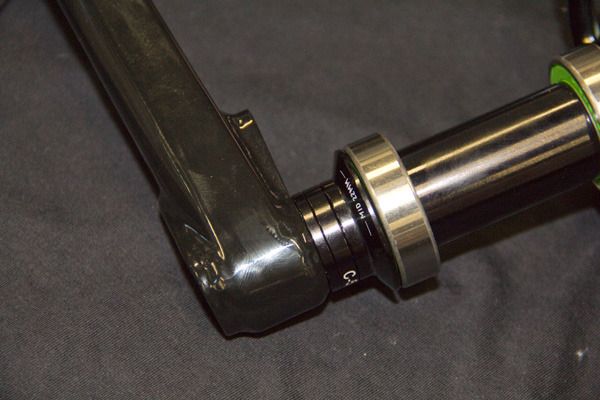 The new Aeon cranks are 22mm, 48-splined and they are beefy. These cranks are unique because they use a 2.5-piece system and the spindle on the bolt on side expands as you tighten the bolt down once the cranks are snug. Think of it like a bar end that you screw in and it expands in your bars. Pretty unique concept.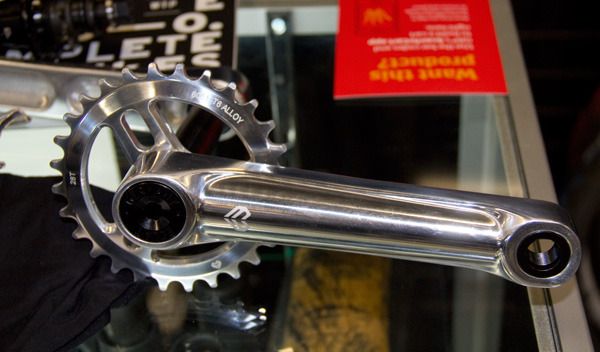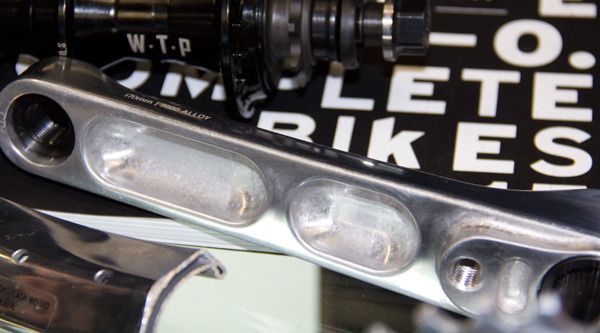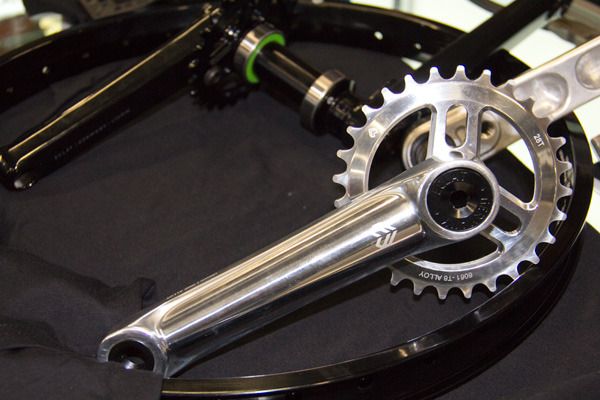 The Maverick cranks are made from 7000 series alloy and are cold forged instead of welded giving the arms a one-piece design with the pedal and spindle bosses. These use a 22mm spindle as well.
Dan Foley's signature Cadence frame. You can learn more about that frame in an Insight feature we did right here!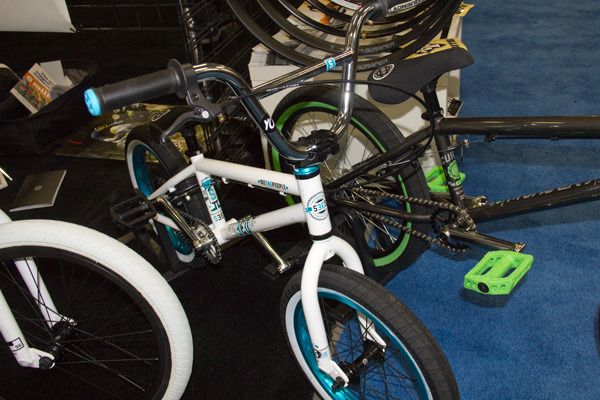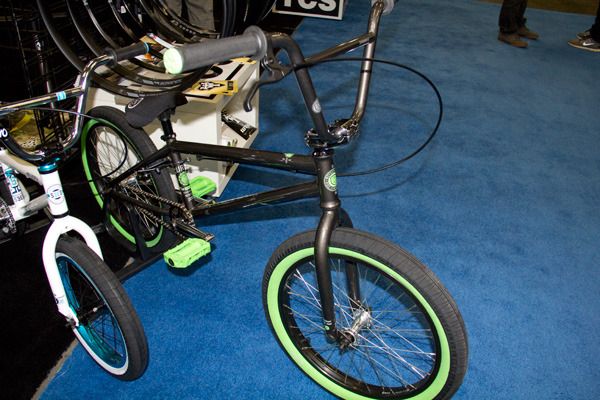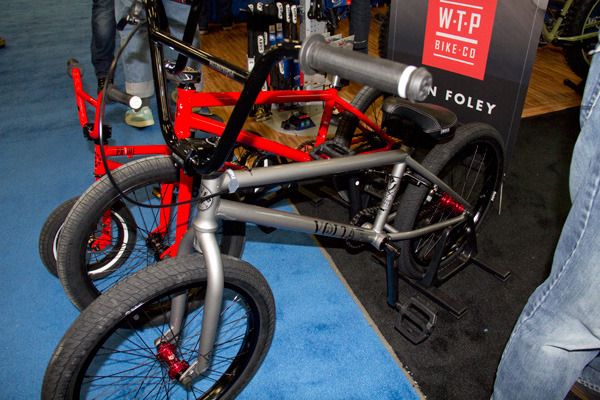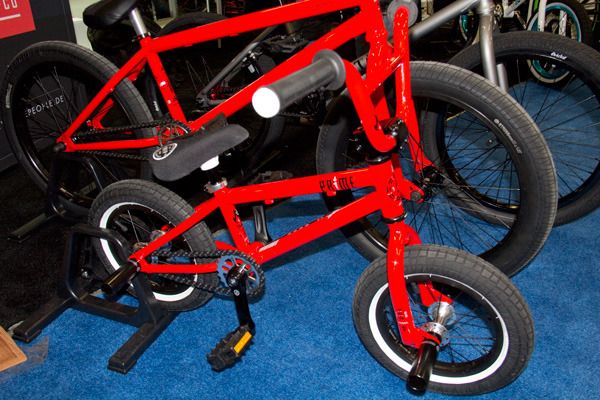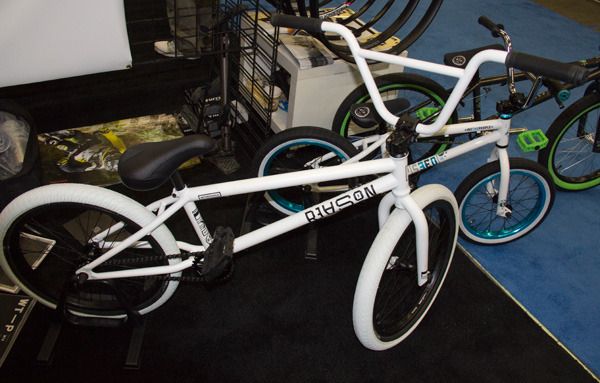 Wethepeople have one of the most extensive complete bike ranges in BMX. They have bikes from the little 12″ all the way through top end 20″ and 24″ cruisers. They're out now and you can get a look at their full range on their website.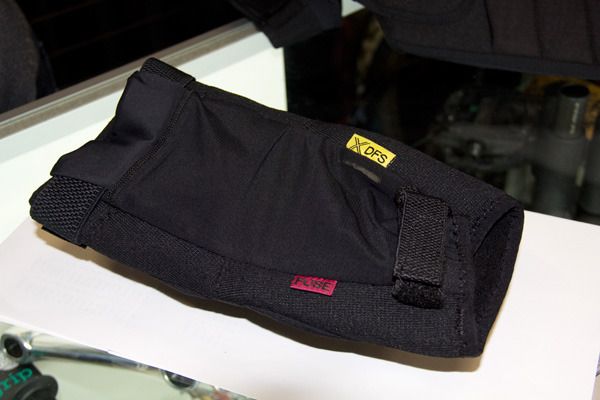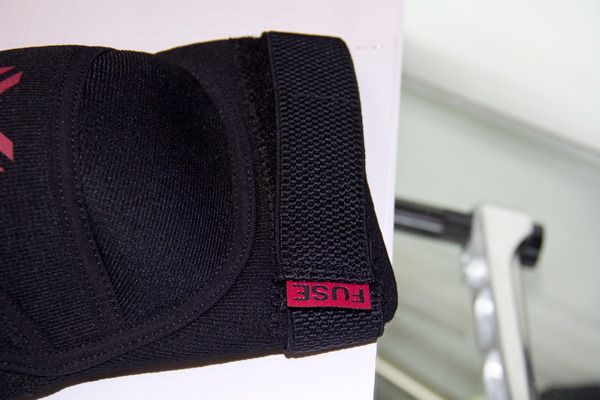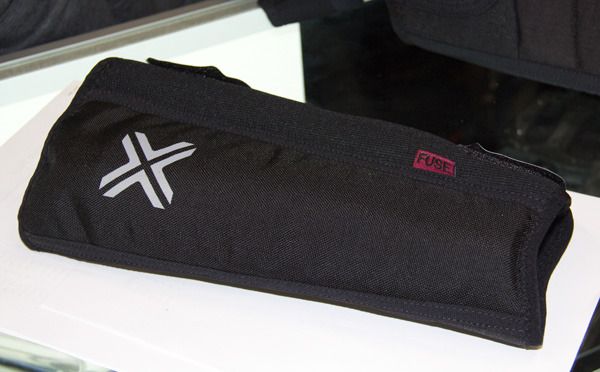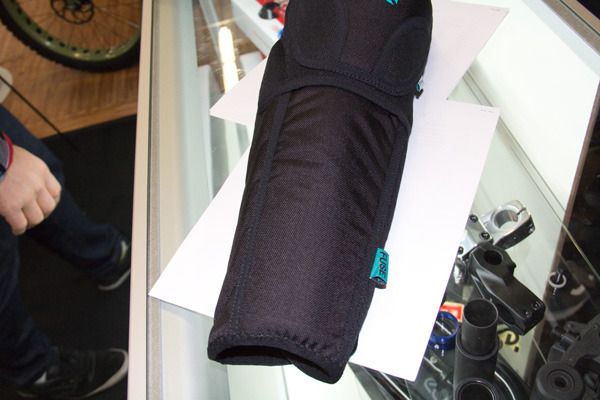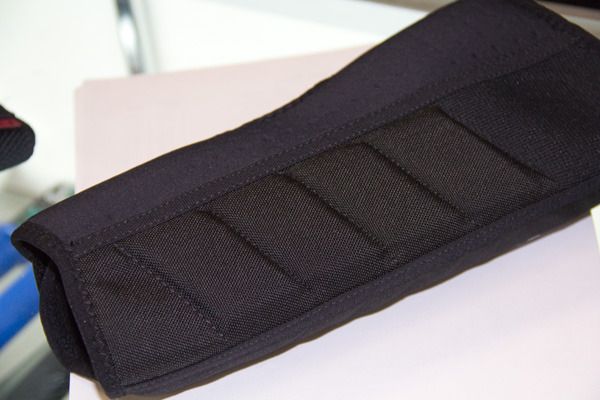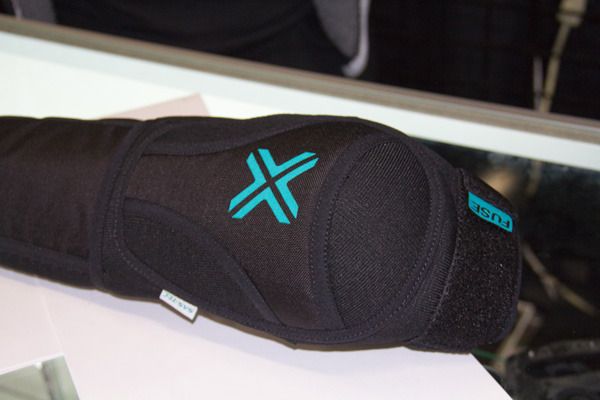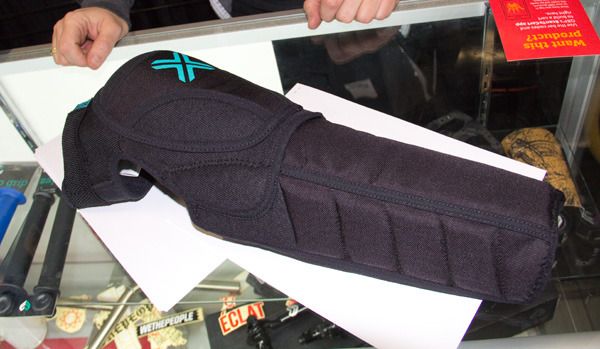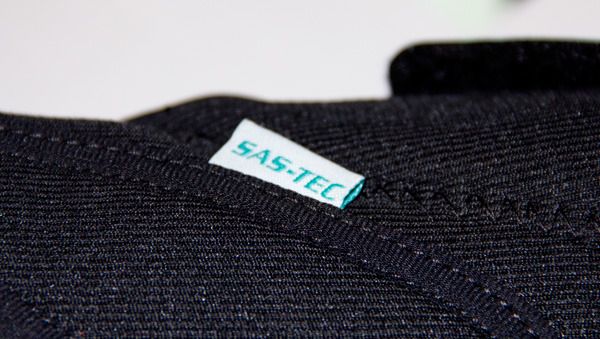 The new range of pads from Fuse are real nice. They supply plenty of padding while allowing for flexibility. They use a unique SAS-Tec rubber padding on the main parts that is flexible, but becomes hard when absorbing impacts, extra padding on the sides for the shin and knee pads for tailwhips and the straps leave room to allow your muscles to move without having a strap restricting your movement.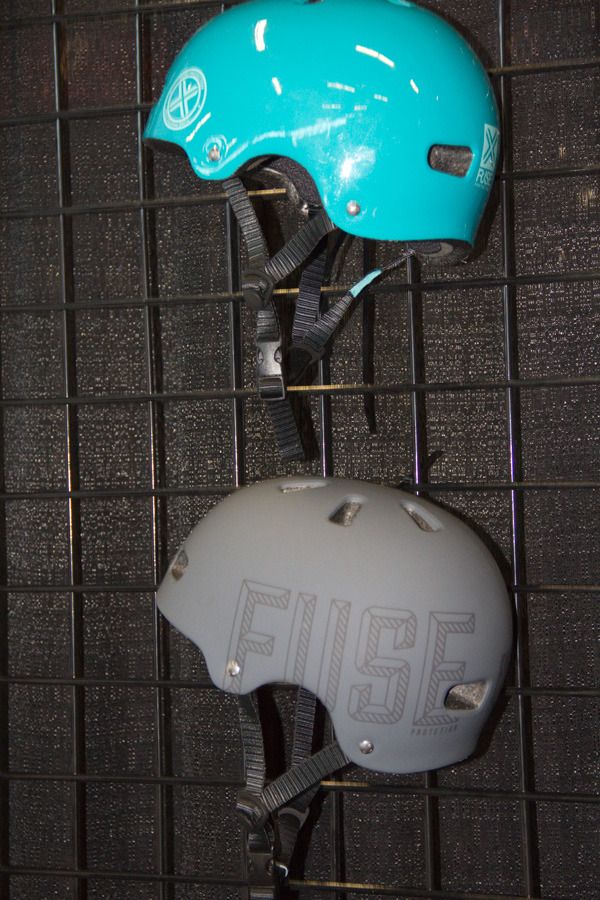 Fuse helmets!
That wraps up the Wethepeople, Eclat and Fuse booth! Big thank you to Harry for taking the time to really go in-depth on a few of these new items. We would have missed a lot of the details if it wasn't for that.
You can find out more about Wethepeople are their products on their website — WethepeopleBMX.de
You can find out more about Eclat and their products on their website — EclatBMX.com
You can find out more about Fuse Protection and their products on their website — Fuse Protection