Garrett is one of those guys who is making BMX look fun. When I was talking to Steve Crandall about interviews and he brought up Garrett's name I knew it had to happen. In reality I regret it took this long to get him some questions. Check out what he has to say about traveling, his brothers, his band, and so much more. You will be stoked on this one. After you give it a good look through, you can leave him some love in the comments!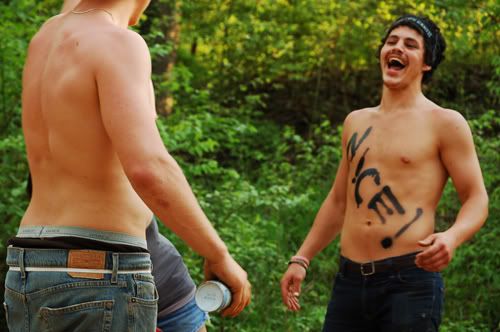 Name:
Garrett Douglas Guilliams: Garrett Ginch!!

Location:
At the moment I am in the little city of Waterloo, IL
Sponsors:
FBM Bikes, Sun Ringle, N!CE bmx parts/components, Savage South, Ramp Riders Skatepark
Years riding:
11 years
What was it that first got you into BMX in the first place? Any early memories?
My older brother Zach most definitely is the one that got me into bike riding. Some of his friends got him into it, he started doing it, I wanted to be cool so I jumped on the band wagon as well! Here's a good early memory story for ya….Me and my brothers used to have dirt jumps in our back yard when we were younger and my older brother built this little four pack for us. I think these might have been the first doubles I had ever attempted to clear. Any who, on my Dyno NSX I jumped the first double, nailed it. I jump the second jump, front tire case, OTB, and shit my pants. I kid you not. I've been tellin' that story for years…haha
You have been riding for FBM for a while now. How are things going with them? Any signature products in the works? Trips? Filming? Anything at all?
I tell Crandall this all the time 'cause I just like him to know, but riding for FBM is one of the best things in the world for me. It's more than a dream come true and to ride for a company as bad ass and fun having as FBM is an honor..I still honestly can't believe it. I'd do anything for these guys! I love 'em! So I guess I'd say things are going pretty good. As for the signature products, we've never really talked about it. Sooo maybe at some point..ha..I don't really know. But as for the trips and filming, we do a lot of that. This summer we plan on doing a second Gypsay Caravan Tour, a trip for Props, and just whatever trips Crandall puts together. Lots of travelling goin' on with FBM. I love it. And we always have the cameras out. We're actually on the verge of beginning the filming for the new FBM video. Can't wait! Also, look out for the new FBM Wizards Of Aus tour dvd. Should be out soon…I think!
How about the rest of your sponsors, anything going on with them?
Sun Ringle has been wanting to do a team trip for quite some time now…So hopefully that goes down. I actually think that all the other companies I ride for are going to be on Gypsy Caravan, so that's bad ass..Good times will be had!! Other than that, right now we're just riding, doing some filming, and hangin' out on the beach of life.
Where are your top 5 places to be when you are home?
The trails in Belleville, IL(Muzzy's)
The concrete park in Belleville
Ramp Riders Skatepark
Downtown of the small city of Waterloo, IL
The back yard dirt jump!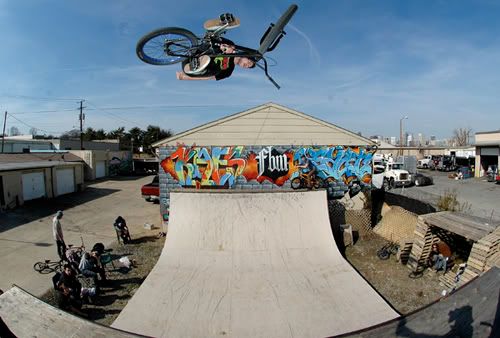 What are some of your other favorite places you have had the chance to ride over the years?
Oh man..the list would go on forever. But to name off some places I'd say POSH, all the many spots to ride in Pittsburgh, the countless concrete parks in Australia, F.D.R., the Little Devil ramp, Casselberry trails, the many spots in Austin, concrete park in Louisville, concrete park in Allen, TX…the list could go on for ages!
Who are you typically riding with these days? Isn't your brother real dialed too?
Me and my brother are always riding together for sure. He's one of my favorite people to watch ride. I love the shit out of him!
It's the perfect day, where can you be found? Trails, street, or park.
Trails!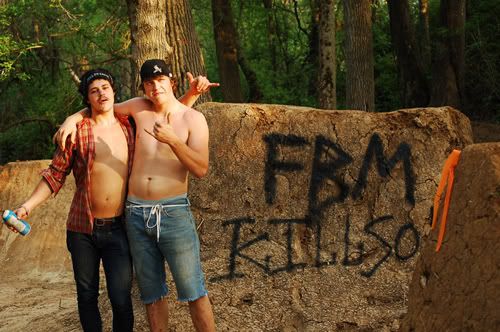 If you could only do 3 tricks, which 3 would you pick and why?
Turndowns cause they feel good.
360's cause it's nice to just flow a good slow one out.
Groundchucks cause they're one of the best tricks in the world.
Do you ever find yourself getting burned out on riding? What do you do to keep things fresh?
I've grown up riding my bike and I've seen a lot of dudes get burned out with it and slowly turn the page. But I feel I can honestly say I've never felt like that. I've never not wanted to ride my bike. I'd say what helps keep it all fresh is the amount of travelling I do. I'm always riding something new and different
Who or what are your biggest influences when it comes to riding?
My two brothers pretty much are the reason why riding is the passion it is to me. So them two for sure. The guys I grew up with were and still are some of my biggest influences. St. Louis has a very awesome and unique riding crew. It seems like when someone out of town watches a dude from STL ride either out of town or any where really they can tell that we we're from St.Louis. But outside of that, any body that's just doing something out of the ordinary on and off the bike is some one I look up to. I've met a lot of those dudes through the years and have most definitely influenced me the most, I'd say.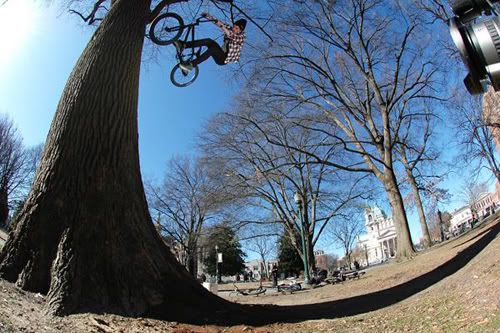 When you think of crazy things that have happened to you because of BMX, what is the first thing to come to mind?
Australia immediately comes to mind. The Wizards Of Aus tour was one of the most amazing experiences I've ever been through. So many wild things happened on and off the bikes. The driving from spot to spot was even epic. The scenery where we were was like Jurassic Park. We camped outside every night along side the ocean the whole time. Lots of swimming, body surfing, camp fire food, WWWAAYYYY bad ass concrete parks, even more way bad ass dudes, and even more way bad ass good times! Thanks so much to Jamie from Stowaway for everything!!
What's your favorite Steve Crandall memory?
There are many of these. But lately when we're hanging out we always bring up how we were all hangin' out in front of a bike shop down town some where in Australia and all these people are walking by and we kind of were just messing around with all the people, just being jokesters, maybe catch something funny on the camera ya know? Then
Crandall decides to take it up notch and break wind right on this old lady walking by. I mean, Crandall's ass might as well had been resting on this old lady's face. He really let loose. And the look on this lady's face was more than disgusted. She had to have been thinking "This guy really just farted on me". Priceless.
What do you think you would be up to if you never got into BMX?
I started riding at such a young age it's hard to say. I'd probably look like Pizza The Hut(spaceballs reference) and just be the tag a long toady that no body really likes..haha Kinda how it is now!
What are you usually doing when you aren't riding bikes and playing music?
You can find me out in the woods digging or trying to do something sweet with my time out in the woods. Outside of that I'm usually just hangin' out outside some where. I like being around people, chillin' or partying or doing anything. It takes nothing but positive energy to get a good time started.
How's your band doing anyways? Where can people check some of your stuff out? Do you guys have any shows coming up?
I guess the band has been doing pretty good. We don't play as many shows as some of the guys would like I imagine. But I'm just always out of town riding bikes or something. Usually is the same way with my brother Adam who plays one of the guitars in the band. But other than that we're doing good. We put out our first album with On The Attack records not too long ago. We just like to head bang. You can check out some of our music on our myspace. Our band's name is Eternal Plague. BANG YOUR HEAD! MySpace.com/EternalPlagueSTL.
If you had to choose music or BMX, which one would you take and why?
Bike riding and music have been apart of my life forever. Both are very important to me. But right now if I had to choose it would be bike riding. I've been doing so much with it lately that I just can't get enough of it. But where ever I go when I'm traveling I always like to pick up a guitar(which I can't even play by the way) or any kind of instrument and cut loose. It's good to remind myself how much I love music. Any kind of music is good.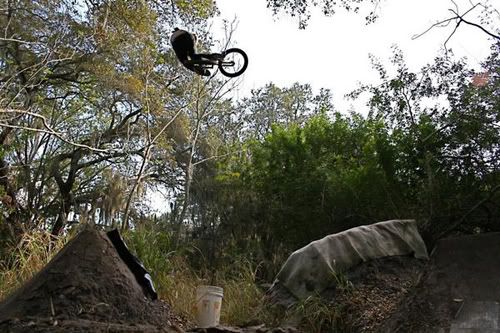 If I remember right, being in a band is like insta-poon. What is the Guilliams go to move for panty dropping?
haha…that is awesome. People don't even understand. I mean, I guess you would think this. But for us, the music may attract the babes, but the guys in the band do not. If you know me and Adam then you know why. We're haggard as shit.
Approximately how many dollars have you spend on strippers, hookers, and or girls you thought may be strippers or hookers?
A little food for thought for ya…as wild as I may be as some times, I have never been in a strip club. No reason in particular why I haven't been..But I just haven't. If you asked me to go I would. So lets do this!
Have you ever been in a fight? Did you win? If not, why not?
Eehh..Can't say I've been in a one on one fist fight. By the way, fist fight is the way to go. What kind of puss bag is gonna take it outside of a fist fight?! I've been in brawls before with a crowd of people..but that's it!
Are you much of a partier? What is the drink of choice for a good night out?
Ginch Bros like to party! And it kinda just depends on what's around at the time. Beer is good. Anything harder than beer doesn't taste good…but it gets the job done a.s.a.p. Old Crow!
Have you ever been convinced you were going to jail? Care to share the story?
Too many times. Whether it be because of bike riding some where, being at the wrong place at the wrong time, or any thing really. In New York about a month ago John Corts and I went to this big party that Big Job was throwin' for one of his kids or something. And the party was way out in the boons in a small town. Sooo things ended up getting pretty wild, Big Job lights up a blow torch, I freak out, I sneak out the garage, cops come in hot, I speed walk down the road, find a train sitting on the train tracks, I walk down the train for probably half a mile, hop on the train, take an hour long nap, wake up, walk back to the house, and the coast was clear!! Outta there scott free! But for a moment there I thought I was in deep.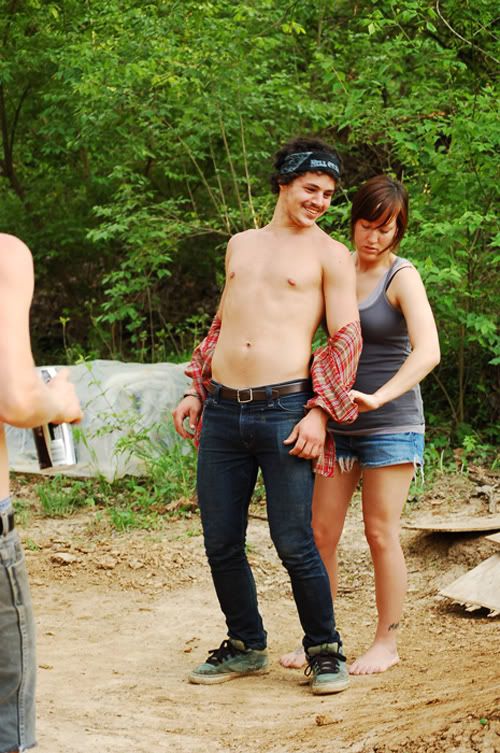 If you could see any band live right now, who would you pick and why?
LIGHT THIS CITY!!!!!!
Metal as shit! Sexy babe as the vocalist! Their music has changed my life! They broke up though…
Approximately how many groupies does it take to screw in a light bulb?
Just one banana.
Who or what are the biggest influences on your life?
Tumble Weeds. Point did.
If you could change anything about the world, what would you change and why?
I'd say there's a large portion of the pie that's full of shitty people. Get rid of them. Technology is advancing too quick, too. People are becoming WAY to dependent on it. It bugs me.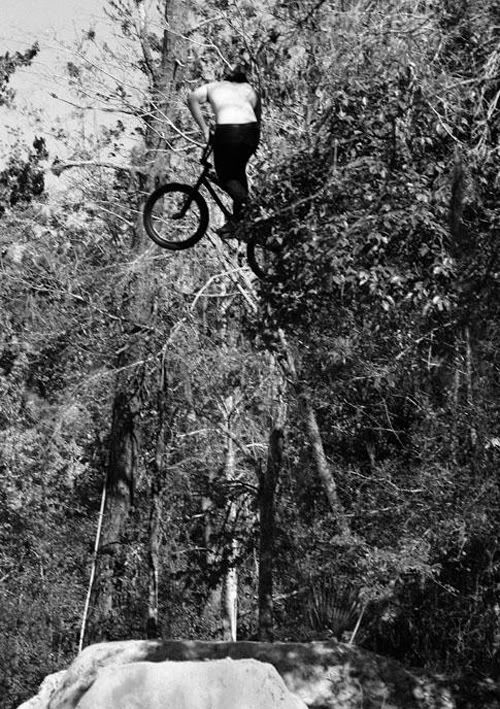 Do you have any shout outs or thanks?
Seriously..I love every one that has been a part of my life. Thanks to my parents for raising us 3 boys right and showing us that you have to take life by the balls and letta rip! EVERYONE at FBM!! I owe them my life! All of my other sponsors and every one that's included with them. They're all seriously so bad ass and have done so much for me. Thanks to everyone who lets me crash at their place, share good times with them, ride bikes with them, and just hangin' out with me! I'd like to thank my older brother getting me into bike riding in the first place and my younger brother for always being there with me! Friends and family are everything!
Anything else you want to say?
Life is what you make of it. Short, long, epic, boring, fun…Find what you want to do and do it! Don't let anything hold you back! Just be happy!!