Name:
Hoang Tran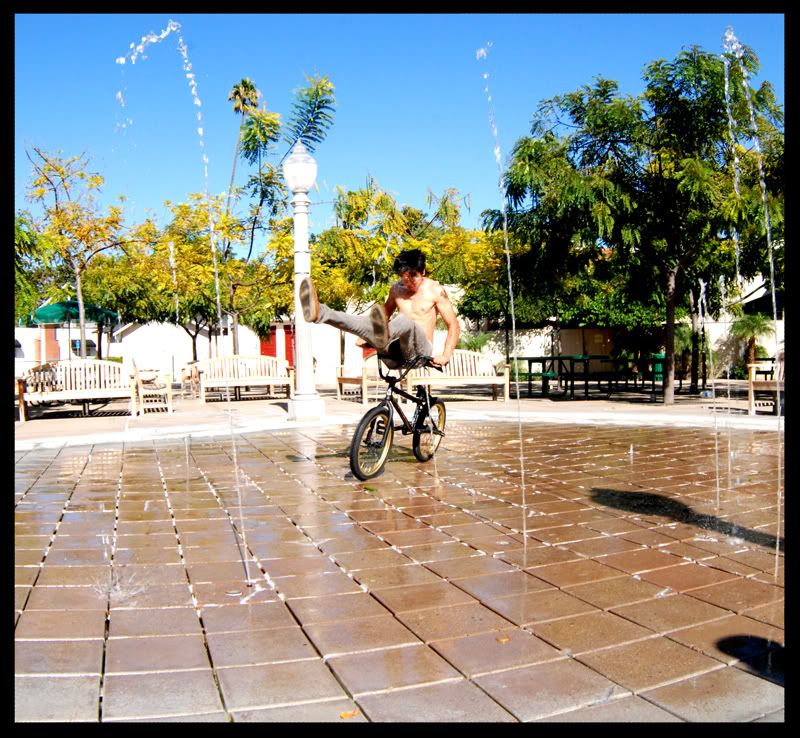 Location:
San Diego most of the time
Sponsors:
Subrosa, Kronik energy, Give D
It seems like lately you have been getting a ton of coverage, did you ever expect riding to become like this for you?
Not at all haha. All I can say Is I got lucky.
What is Give D to you?
Give D is something created by a straight edge kid and represented by drunks haha… but really it's just an excuse for all of us to take trips, hang out, and escape the clutches of adulthood for a little longer, allowing us to stay young. It gives us an excuse to make our dumb ideas into reality, and not be so serious all the time. It personally reminds me of being young and having all the stresses of day subside, freeing my mind, in order for it to truly travel its lengths. Give D just basically shows me how in the beginning bmx is possible because of youth and later how youth is kept through bmx.
How are things going with Subrosa, you have been with them from the start has anything changed?
Things with Subrosa are pretty bitchin'! I couldn't ask for a better frame sponsor! Ryan's one of my best friends and I'll be with subrosa till the end. Nothing comes to mind about subrosa changing…other than kicking ass more everyday!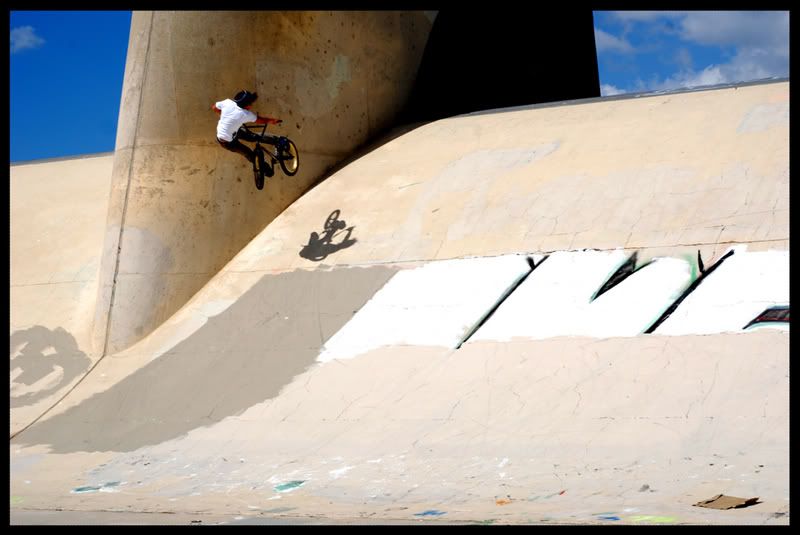 Would you say you are a street rider? or are you more of an all around rider?
I like the way street looks in videos but when it comes down to it, I'm an all around rider. I love everything from jumping down a big set of stairs to flat, going as fast as I can towards a quarter, or flowing through that fresh dirt. As longs as I'm going fast enough for my tires to make that buzzing noise I'm happy.
If I remember right, arent you originally from Iowa? How did you end up in San Diego?
Yes I am, I was raised in the fine town of council bluffs, Iowa. I ended up in san diego because my mom wanted to move closer to family (the rest of the family lived in san diego). At first I hated it but now I can't thank her enough.

Whats it like being apart of such a huge scene like San Diego's? Do you think it has impacted your riding much?
Its so awesome being apart and getting the chance to ride with all the people around san diego! We are all close and good friends. No drama in SD and that's the way I like it! And I only hope it continues to grow.
How is the whole brakeless thing treating you? Do you plan on getting brakes again anytime soon?
Being brakeless is whats fun to me right now and it's fun to pedal as fast as you can at a gap and not bitch out! I'll probably put brakes back on when brakeless isn't fun anymore…or not popular haha.
Your real big into photography, when did you start doing that?
I've always liked photographs but I officially started when I took a class my junior year of high school.
What kind of camera gear do you have?
I have a couple. I own a Nikon D80, a holga, random medium formats I find at thrift stores and my favorite camera, a Nikon fm2.
You have had the chance to travel a lot lately, where are some of the places you have been this year?
Northern California, Nevada, Vancouver and the cities surrounding it, I went to the east coast but I had no idea what state I was in the whole time cause over there you drive 20 minutes and your in a different state, Oregon, and Washington. Thanks again to Subrosa for sending me to all those places!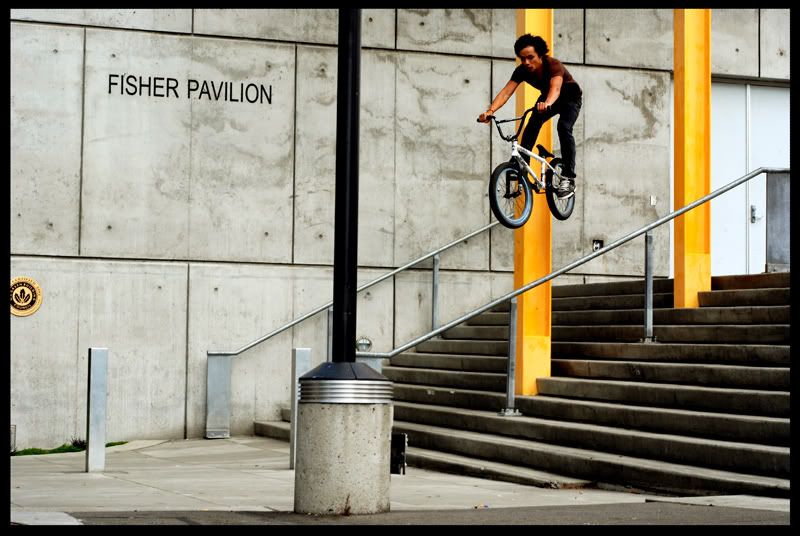 Where are some places you haven't been that you would really like to go to?
Since I've pretty much gone everywhere in the United States I would really like to venture across the ocean. Anywhere new and I will be pumped
5 favorite tricks?
Proper pancakes (includes all variations of the table), 180, Proper Tuck for the sky, Proper lookdowns, and bar twirl.
What is a trick that has given you the most problems?
Barspins have been the most elusive but I am trying my best to tame the beast.
You just recently got done filming and editing the new Give D web video, how do you think it turned out and when will people be able to see it?
I thought it turned out pretty good, I was stoked on everyone else's clips. I wish I could of done better but my shoulder was bugging me for a lot of the trip. Both edits should be out now on defgrip.net!
Who are some of the people that have impacted your life the most?
Ron "dirt" pitcher for showing me even if you have -69 cents in your bank account you can still lead a rich and glorious life, Kyle Hart for giving me advice when I needed it and always telling me to do what I want to do because you can't make someone else happy if you are not first happy, and Michelle Babick for making me appreciate the world around us a little more. My kitty uhmelio for showing me to enjoy the simple things in life.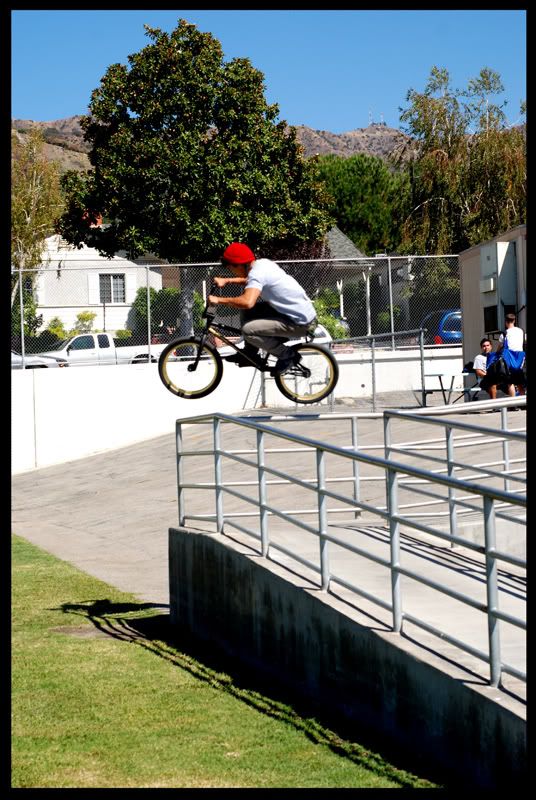 Any thanks or shout outs?
Thanks to ryan sher for taking me further into the bmx industry, Alex at GDC for giving all of us SD kids motivation, Rich at lotek, Nuno, Bdubs, and anyone else at odyssey, The dudes over at kronik, my parents, my girls (the babicks and natty ice),John Paul Rogers at nice!, Kurt at bmxunion for this interview, and anyone else I might of forgotten that has helped me out or just made me laugh and enjoy life a little more.
Any last words or things I missed?
Dream like your gonna live forever and live like you're gonna die tomorrow. And mustard is gross.