If there's one thing that really gets me stoked about doing The Union, it's all the talented people I'm able to come across everyday. Adam Spitalny is one of those people who I came across recently. I was able to have a look at his portfolio and needless to say I was impressed by his work. There's a lot of people who really don't even think of the time and thought process going into pretty much everything these days. Visuals have always been a big part of BMX and as time goes on, it just keeps becoming even more refined and in-demand. Adam is a recent college graduate who not only rides, but is giving things a go as a freelance graphic designer. In his year out, he's already managed to work with a handful of brands and produce some real quality work. I figured it would be a good idea to find out a little more about him and his work, so let's check it out!
Name: Adam Spitalny



Location: Boston, MA


Years Riding: 9 years


Years doing graphic design: 4 years



Photo: Chris Saunders
What was it that first got you into BMX? Any early memories come to mind?
I grew up in Georgetown, a small town north of Boston. Some of my friends had BMX bikes and were starting to build and ride little dirt jumps. I was stuck on a mountain bike at that time but after ripping the jumps on my friend's bikes. I knew I had to get one. Not long after that I found out that there was a local race track and never looked back.
When did you start getting into the design field? Was it something due to BMX or did you kind of bring the two together after you saw the possibility?
BMX came first and design came second. Throughout high school all I wanted to do was ride and go to shows. That was pretty much my life for four years. I was always drawn to tee shirt designs and posters from the get go. It didn't really dawn on me that I could potentially make a living off design till much later.
You went to college for your Bachelors of Fine Arts, right? Where did you go to college? Was art your first choice or did you bounce around with majors a bit?
I did. I went to Massachusetts College of Art & Design. I've always been a creative person so going to art school seemed to be the obvious choice. I went into the design field not knowing if it was for me. After one year at MassArt I decided I wasn't ready to devote my time and energy so I went on a leave of absence. It took me a year and a half of working 60 plus hour weeks to realize I needed to go back and give design a legitimate chance. 


Design is something that requires a lot of creativity, but there's definitely more to it.
How important do you feel college is for a career path like graphic design? Could you do what you do now without the degree?
Honestly without going to MassArt I wouldn't be where I am today. Besides learning the graphic design fundamentals, I learned how to articulate my ideas and my design process. MassArt has shaped my "do it till it's right" work ethic and has helped tremendously with pushing myself and my work to its highest potential.
Prior to finishing school, were you doing any sort of design work? Based on your portfolio it looks like you have done artwork for a handful of brands since you graduated last year.
During school I was so busy it was hard to do anything extra. Regardless of that, when I had an opportunity to work with my friends I always jumped at the opportunity. I worked with Chris Zeppieri and CB Coombs of AOTC on a promotional title sequence for their second video AOTC 2. I've been working with Lino Gonzalez of 90 East for quite some time helping with apparel graphics and what not.
Since graduation I've been super busy doing freelance and studio work. I've had the opportunity to work on some cool projects at spots like Concepts (cncpts.com) and Image Conscious Studios (ICSCreative.com). I recently wrapped up a packaging project for the new 90 East DVD "Sounds of the City" that I'm pretty excited about. A large number of the projects I've worked on are endeavors my friends are involved in which is pretty awesome.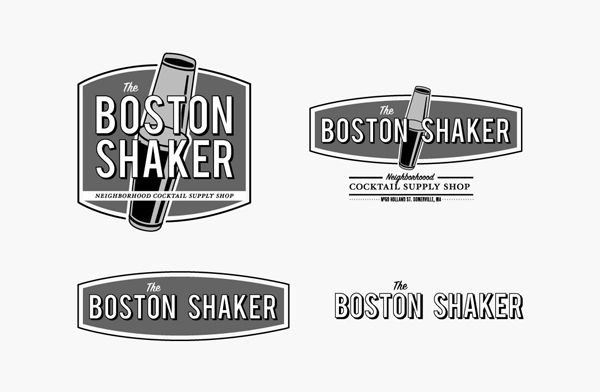 I think one of the things that keeps a lot of people pursuing a career based around BMX is because they don't know where to start. What were some of the things the fell into place for you to get some of the jobs you have so far?
I think a lot of people pursue careers in BMX because that's what they're passionate about. With graphic design like most careers, nothing's handed to you. I wouldn't say things fell into place but more like I busted my ass to prove myself. Persistence and determination are the reasons I've ended up with the jobs I've worked on. Not to discourage anyone but this field is super competitive and most everyone is on the grind.
What kind of a setup are you working with for doing your design work?
I don't have the most teched out setup. I usually work on a 24 inch I-Mac or an 18 inch Macbook-Pro if I'm traveling. Besides the computer, I use a pen and paper to sketch out ideas. As much as the computer is a fundamental tool for graphic design, I try to step away and find other methods to execute as often as possible.
I know I personally am always using the Adobe suite for pretty much everything. Do you dabble in editing photos or videos as well or are you pretty strict to your design work?
I use the Adobe suite on a regular basis. I usually start every project with sketching out ideas with pen and paper then translating them on the computer. I dabble in photo and video work but I'm planning on incorporating them a lot more in upcoming projects. I never want to put myself in a box so I'm always pushing myself to learn and stay relevant.
It looks like you have done all sorts of projects from branding to shirt designs and more. What are some of your favorite styles of projects to work on?
As far as project style goes I really like working with branding, whether it's a brand that's getting developed from scratch or a brand that already is well established. I love working hand in hand with a brand, helping them articulate what they're striving to achieve visually. This might involve creating anything from apparel graphics to a full brand identity.
You are doing the self-employed thing, right? How do you like being your own boss? How has business been lately?
I am at this very moment. Being my own boss is a blessing and a curse. It's a bit overwhelming at times balancing the creative and the business aspect but it's super satisfying. I recently left the studio I was working at so I'm on the prowl for business at this moment.
Who are some of the brands you have had the opportunity to work for so far? Have you done much outside of BMX?
I've had the opportunity to work with 90 East, AOTC, and Volume. I had the opportunity to work with a Boston based boutique called Concepts. While I was there I working hand in hand with them on creating their first apparel line. I worked on a wide variety of identity project at my previous job as well as on my own.
So you are starting up a project called REP. What's that all about? Where are you planning on taking things?
Yeah, it's been in the works for quite some time now. It's a project that's centered around around Boston and the activity that happens within it. Boston as a city is an amazing place. It's rich in personality, there's an abundance of food spots and the riding? spots are amazing. Most everyone I know who rides is involved in projects of their own, some BMX related some not. REP is going to be a way to really spotlight the riders and the city they call home. The project will cover relevant Boston based BMX news to interviews with local artists, reviews of new small businesses and much more. A zine and website are in the works and will be hitting the streets in the upcoming months. Keep your eyes peeled!
Who are some of the designers that have influenced you? Where do you look for inspiration these days?
Honestly I'm influenced by the designers that I've worked and currently work with. It's always refreshing to see how someone else interprets the same material. If I had to say there was one designer that has influenced me I'd have to say Paula Scher. She came up when design was a primarily male dominated profession and boss hogged it. She's super inspiring.
These days I find inspiration in day to day life. I'm always cruising around the city finding old hand painted signs and snapping pictures of them. I try to pull inspiration from stuff that real to me. Lately I've been really inspired by people actions more than physical things.
Where can people check out some more examples of your work? Do you have a portfolio website?
If you'd like to check out my work you can do so by visiting www.AdamSpitalny.com.
Lets say a brand is looking to get some graphic design work done. Are you available? How should they go about getting ahold of you?
I am available and always down to talk shop. If you wanted to get a hold of me shoot an email over to adamspitalny@gmail.com.
How has becoming an "Adult" with a "real job" affected your riding schedule? Do you still get much time to ride these days?
Having a job doing what I love is great. Being in the Northeast I've been nose to the grind stone all winter so I could enjoy the upcoming months. Balancing work and riding is tough but they always end up balancing themselves out.
Do you feel like you would be where you are today without BMX?
BMX has been a huge part of my life and I can't really imagine where I'd be without it. It's one of the main reasons I was drawn to graphic design in the first place.
What kind of advice do you have for people out there looking to get into the graphic design field?
Go to school. If that's not an option try to get an internship and soak up as much knowledge as you possibly can while you're there. Be open minded and try to put your pride aside. Be ready for it to take over your life. hahah
What are you usually up to when you aren't working or riding these days? Any other talents?
Lately I've been spending a lot of my time at my trails getting them ready for this year's trail season.

Photo: Bill Politis
Where do you see yourself in 5 years?
Honestly, I couldn't tell you. I take one day at a time. I guess I'd ideally be set up as an in-house designer with brand that I fully back or be running my own design studio.


What's the last song you heard, movie you watched and website you visited?
The last song I listened to was Mighty Healthy by Ghostface, I watched a few episodes of the Shameless and last website visited was Vinyl BMX.
Do you have any shout outs or thanks?
First I want to send a shout out to Chris Saunders for helping me with the photos on my site. (CTSaunders.com ) I always want to pay homage to everyone who's doing something productive in the New England BMX scene.
90 East (90East.net)
Orange line Project (OrangeLineProject.net)
Table and Fables (TablesandFables.com)
Circuit BMX (CircuitBMX.blogspot.com)
Dick Mauls (MaulsBikeShop.com)