Moving on to the 2Hip's booth. Wilkerson gave me the low down on some of the new things they have been working on. Give it a look…


The completes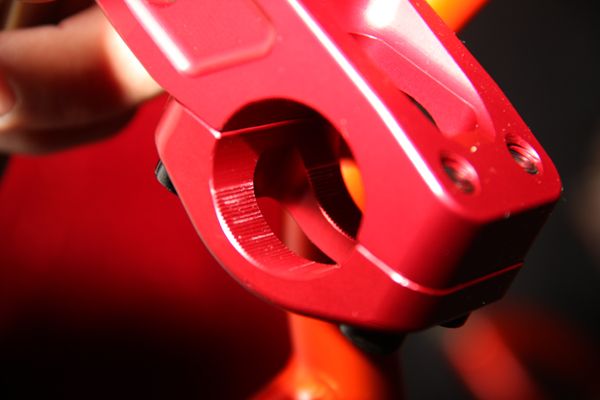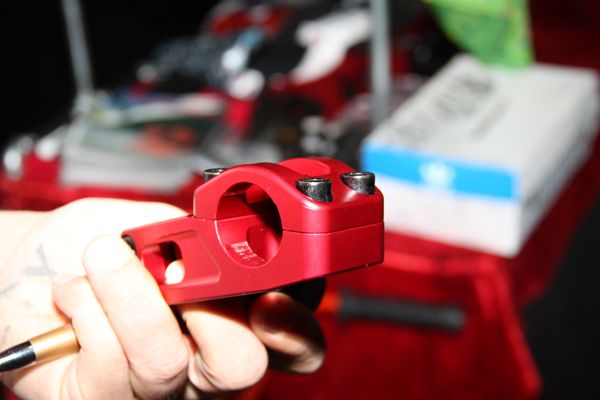 The new anti-slip system they have come up with. As you can see the bars have a hole for a piece that has ridges that line up with the stem. The same goes for the fork that has a slit so the stem won't twist on you.
They plan on making a stem that only works for the fork, or the bars only. All of them can be used without the pieces to keep it all in place.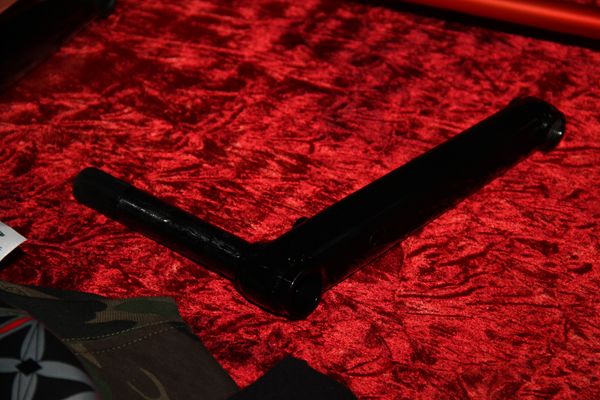 New two piece cranks they are working on.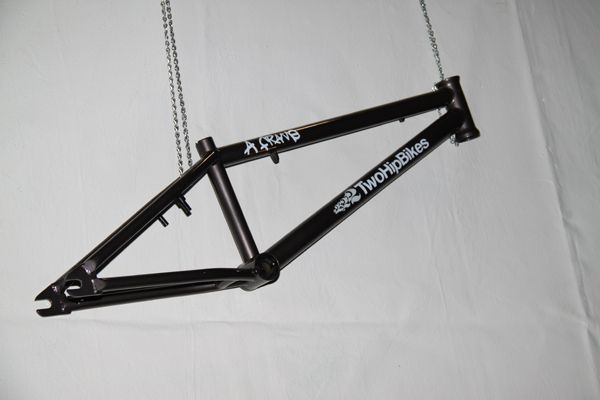 Jarrod Allen frame. With brake mounts or no mounts.
That wraps up the 2Hip booth. If you have any questions leave them in the comments and I'll see if I can answer them for you.