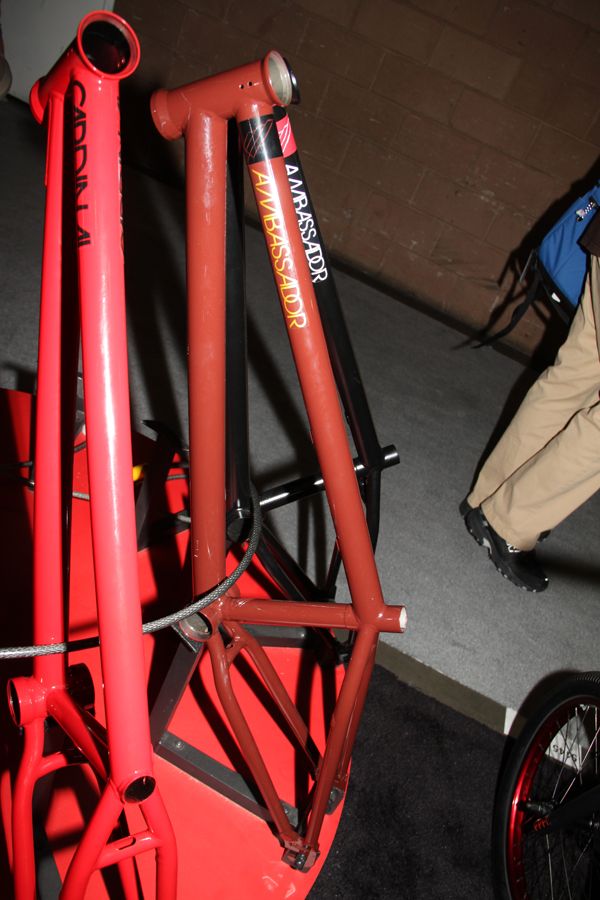 I headed over to the Cardinal booth to check out what they've got going on these days. Give it a look..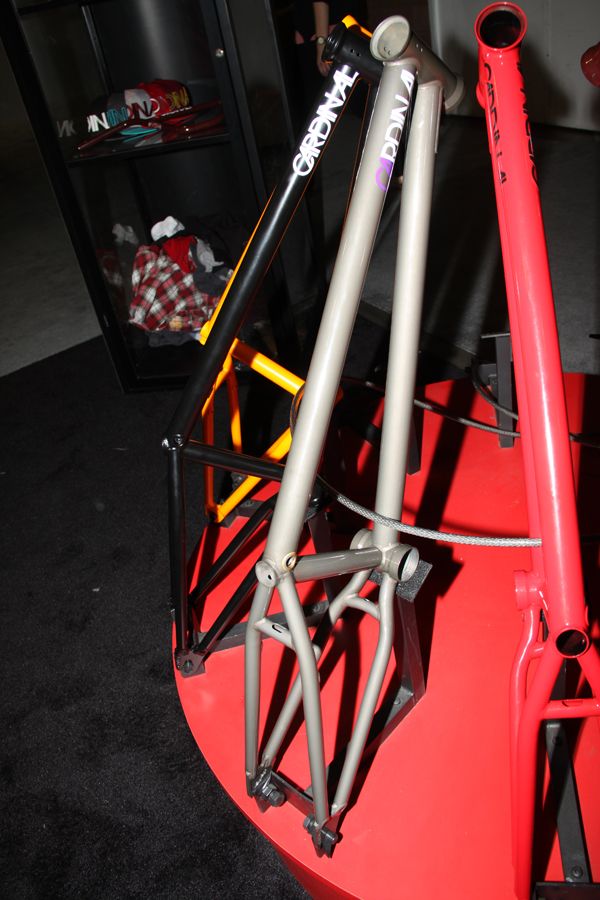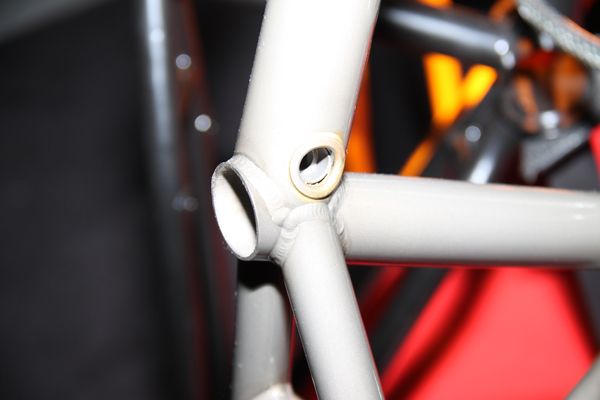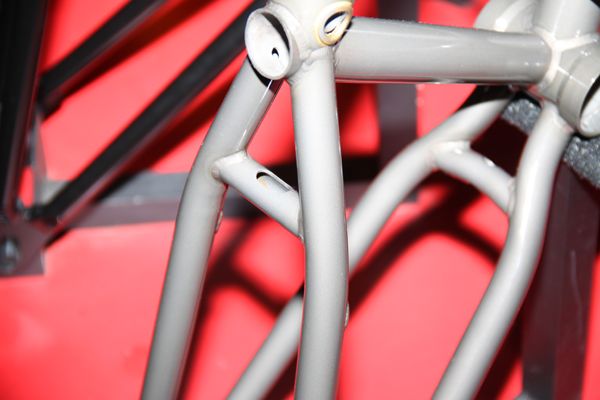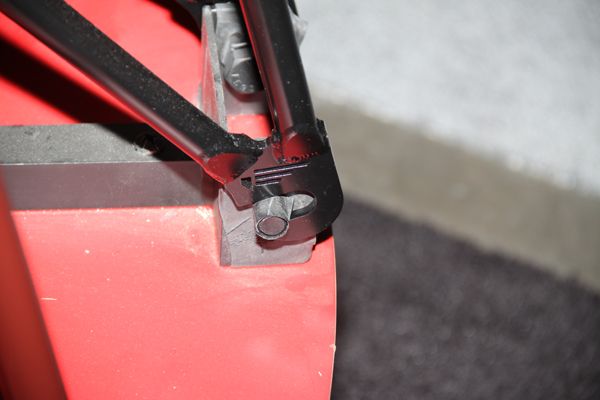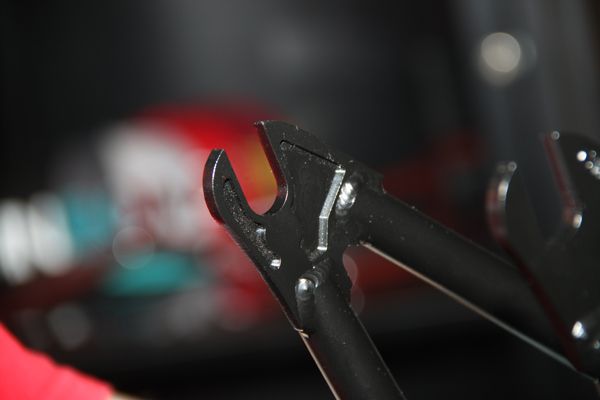 Looking at the above photos you can find both frames. The Ambassador, which is the original Cardinal frame with the verticle dropouts. The other would be the new Cantero frame, which is basically all the same geometry, just regular drop outs and an integrated seat post clamp. The Cantero should be out around February if I remember right. Sorry for the slightly blown out photos.
Specs on the Cantero – here
Specs on the Ambassador – here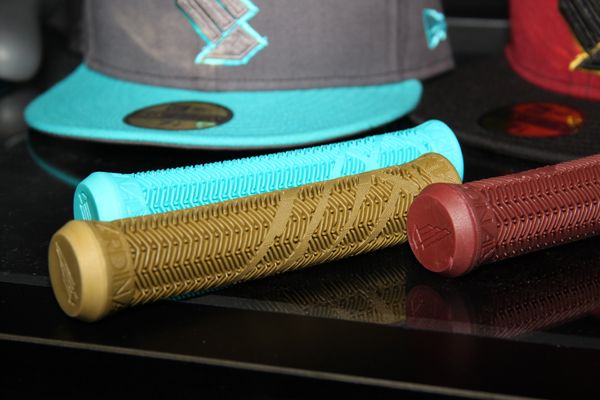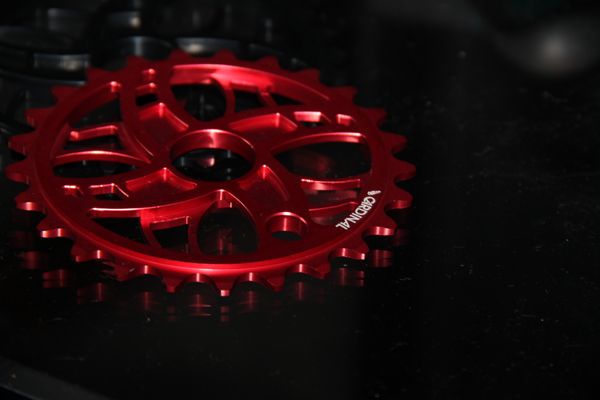 Shuriken Sprocket (22, 23, 25, 28, 30 tooth
1/8 teeth
CNC machined 7075 aluminum
22mm center bore
19mm hat washer included
Weight: 1.5 oz)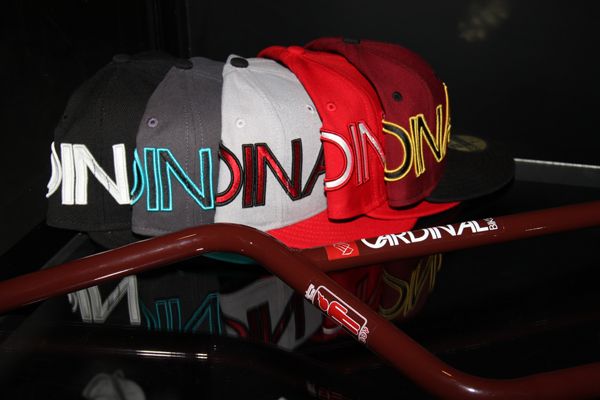 The Boy bars (Rise: 8 ¼ Back sweep: 12° Up sweep: 3° Width: 27.9 inches Weight: 1.5 pounds)
That wraps up the photos from the Cardinal booth. Leave your questions in the comments if you got them!