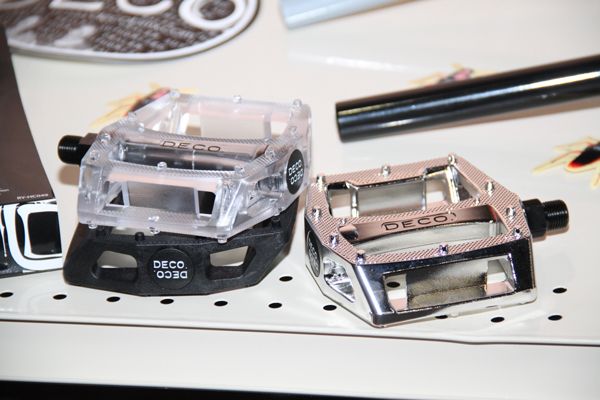 I bumped into Chad DeGroot's goofy ass wandering around with a box of Deco stuff. He didn't want to do a booth this year, but promises there will be one next year. So let's take a peek at this mobile booth…

Above you can find some PC pedals. Yeah, those chrome shiny ones are plastic.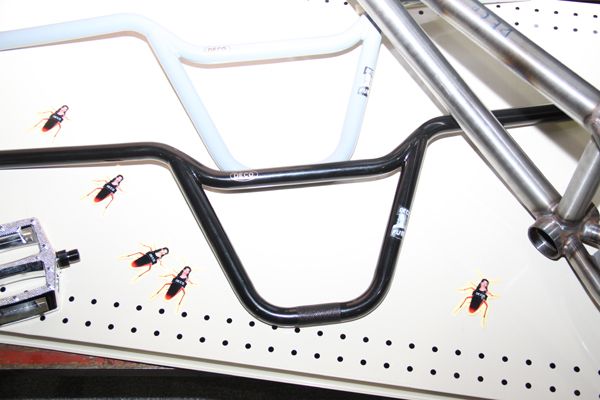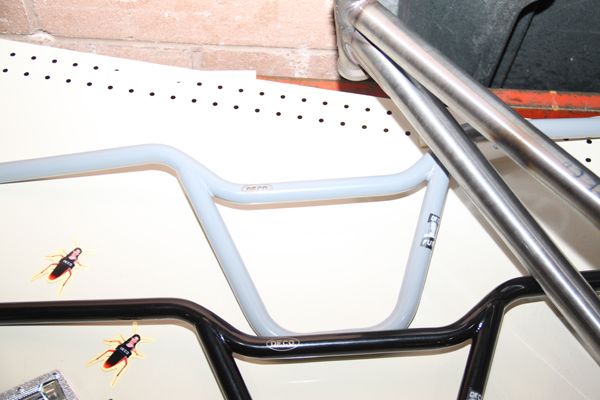 8.50″ and 9″ rise bars. Beast.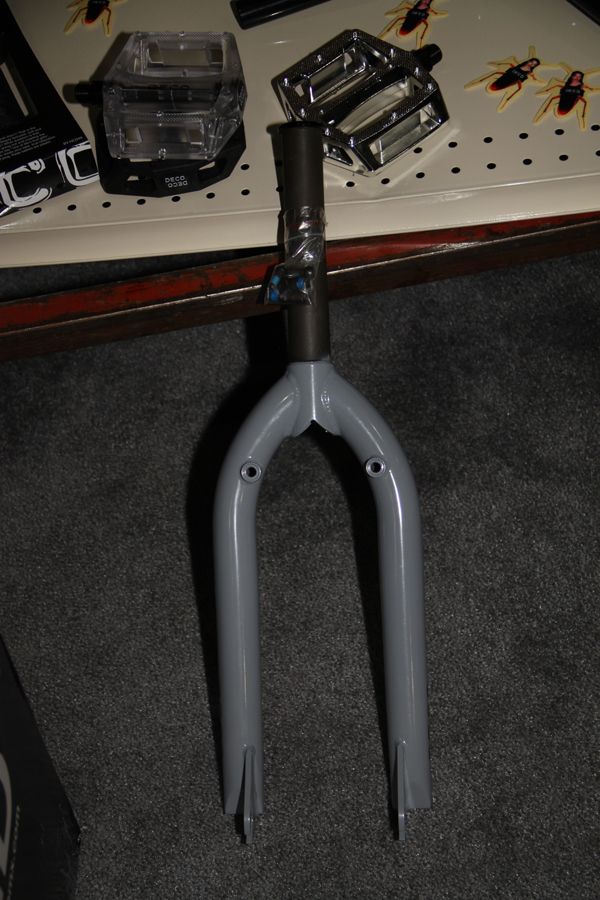 Front brakers are stoked.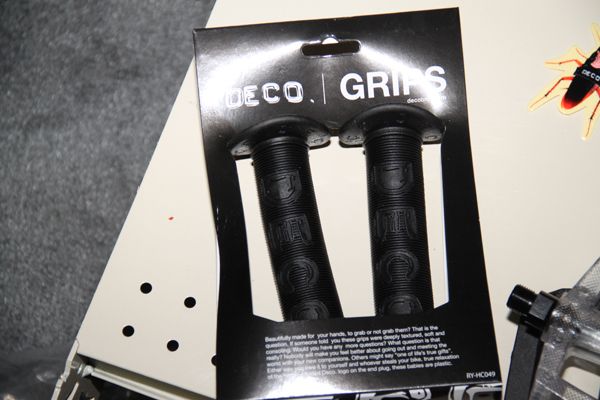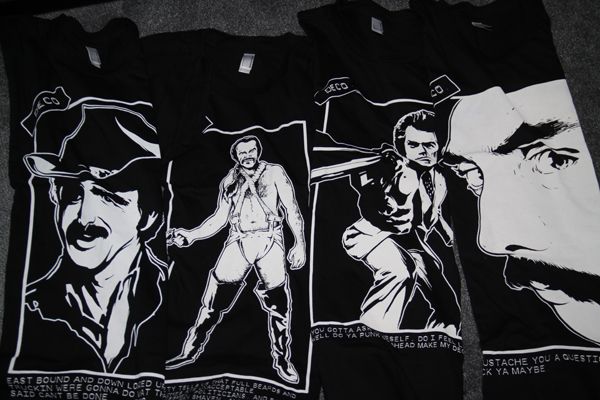 The new t-shirts are fuckin' awesome. I need that Burt Reynolds one!
That wraps up what Chad could carry around in the Deco box. Should see more new stuff this year.
Any questions, let me know in the comments and I'll try and get them answered!