Alright, today got off to a quick/rough start after last night. Had a few issues like leaving my cable for my camera to plug into my computer in my room to slow me down! However, I'm on it now. My first stop of the morning was to say hey to Mark Noble and check out what Deluxe has going on for this year. Take a peek…

The big thing for this year is Deluxe's new Tech II frame. The smooth design has really made for a clean trails frame. As you can see by the pictures they changed up the head tube to be smooth as it gets. You can also see the new stickers. The top tube features a new double butted design, and the down tube has a quad butted design.
You can get the full geometry on the Tech II right here.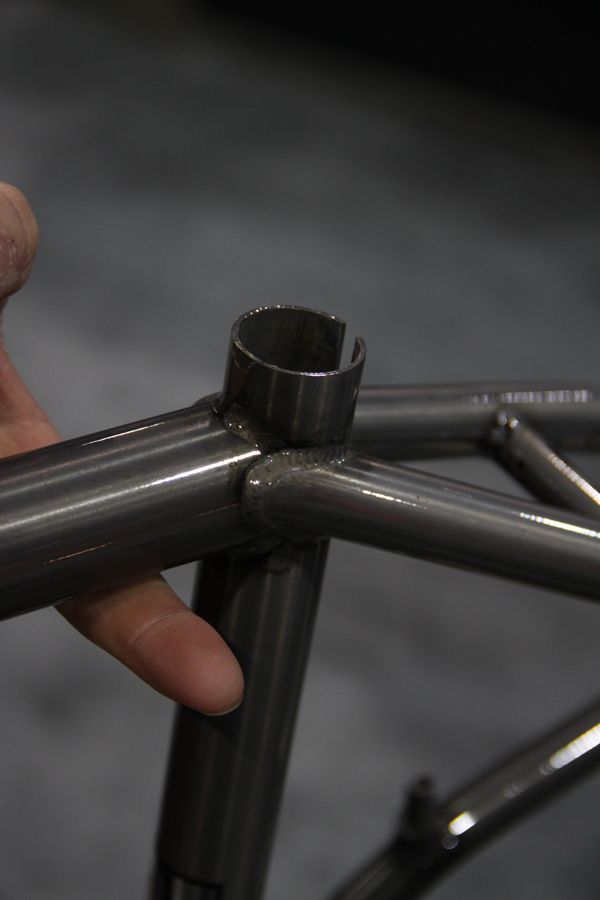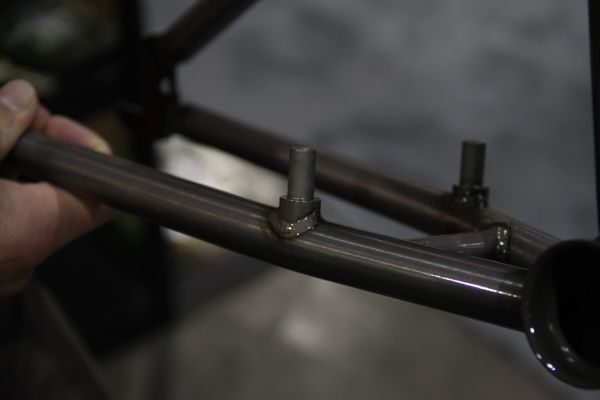 The Tech II is available in the raw, black and new for the year, Tan. Check out the tan built up below.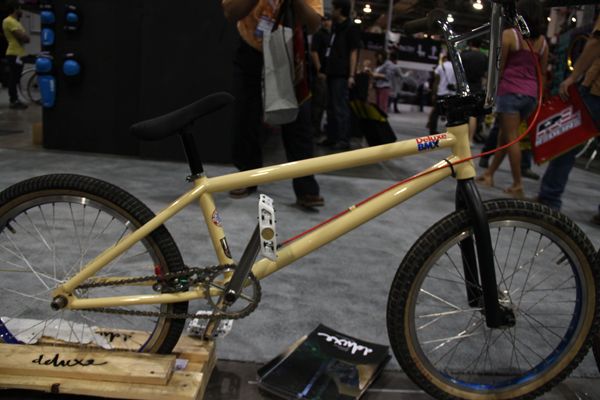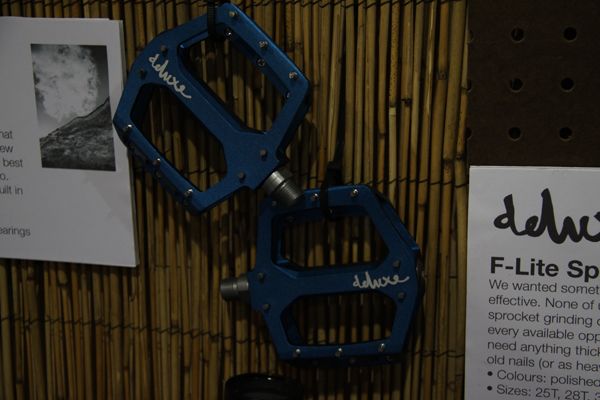 img src="http://i225.photobucket.com/albums/dd263/bmxunion/Interbike%202010/IMG_8020.jpg" border="0″ alt="Deluxe">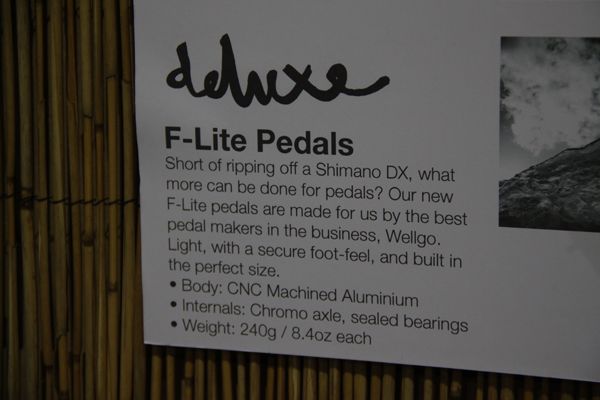 The new lightweight F-Lite pedals. The photo above explains it all. Same design at the Shimano DX pedals, light as the Welgos, and grippy like a trail pedal should be. At least they aren't claiming the design.
Here's a little sneak peak at the two new frames for 2012. The Pototype of the Potoczny frame, and Edit Max's "Red Pant" frame.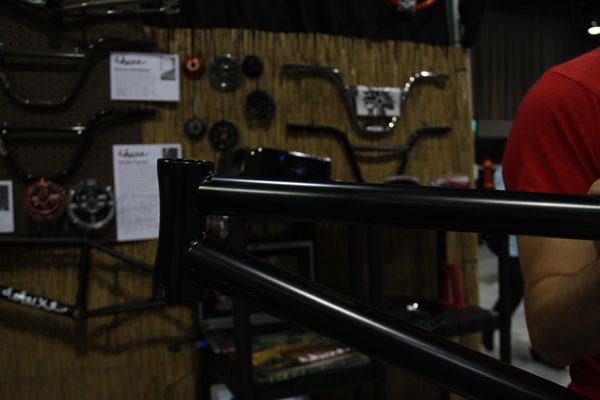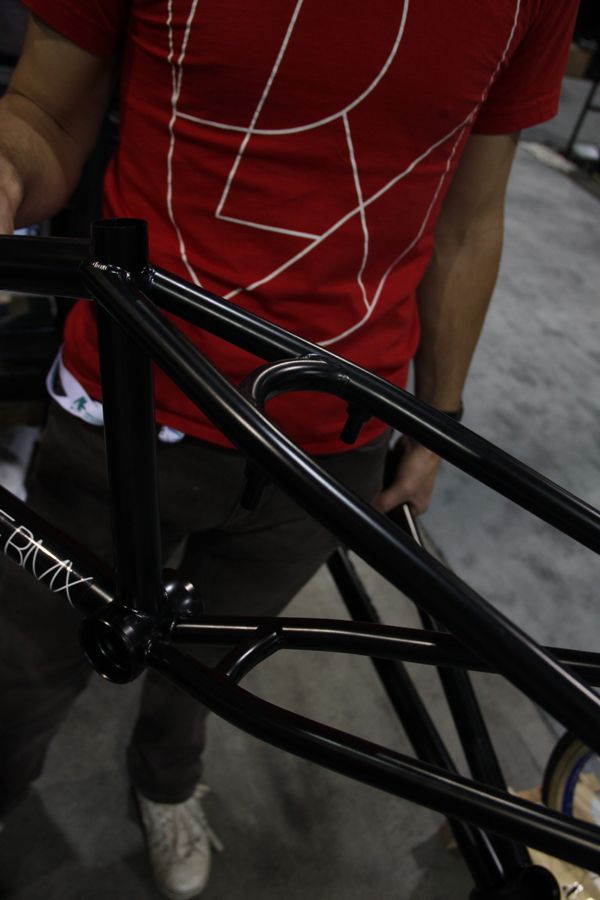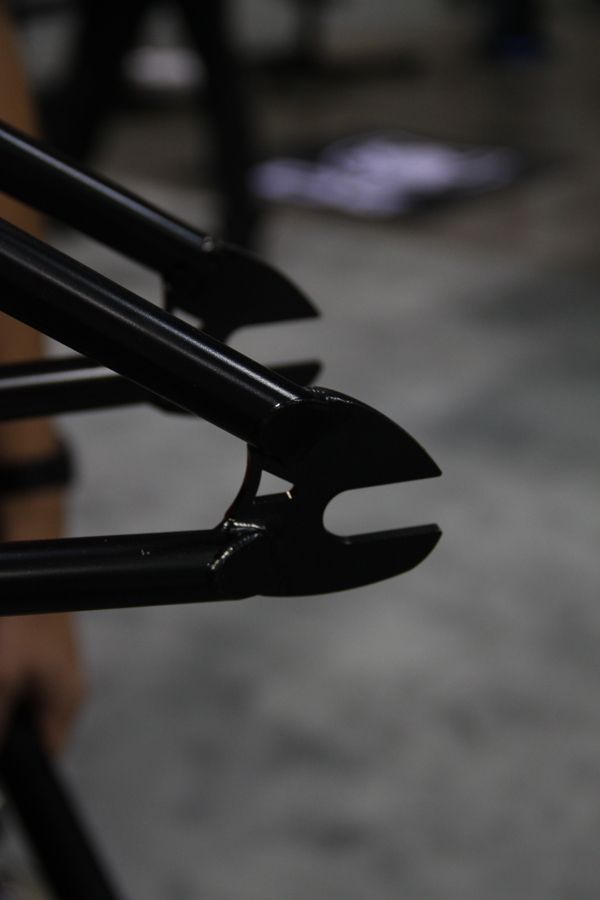 Mark's frame has the different drop outs from Pom Pom's which you can see below.

The big difference from the Tech II will be the rear end, removable mounts, and a few other touches that Mark Potoczny wanted on his frame. Same with the other frame. These two frames won't be out until next year so you will be hearing more soon.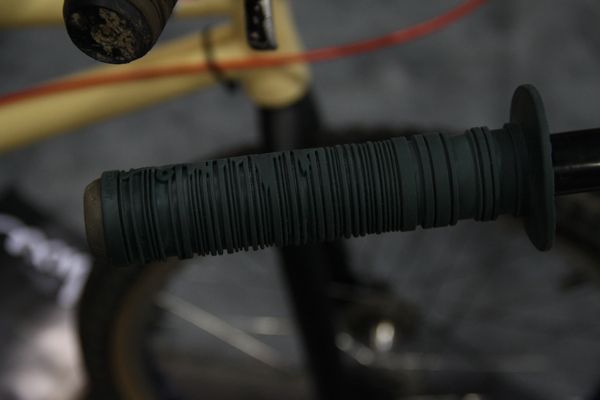 Shovelhead grips. Man sized.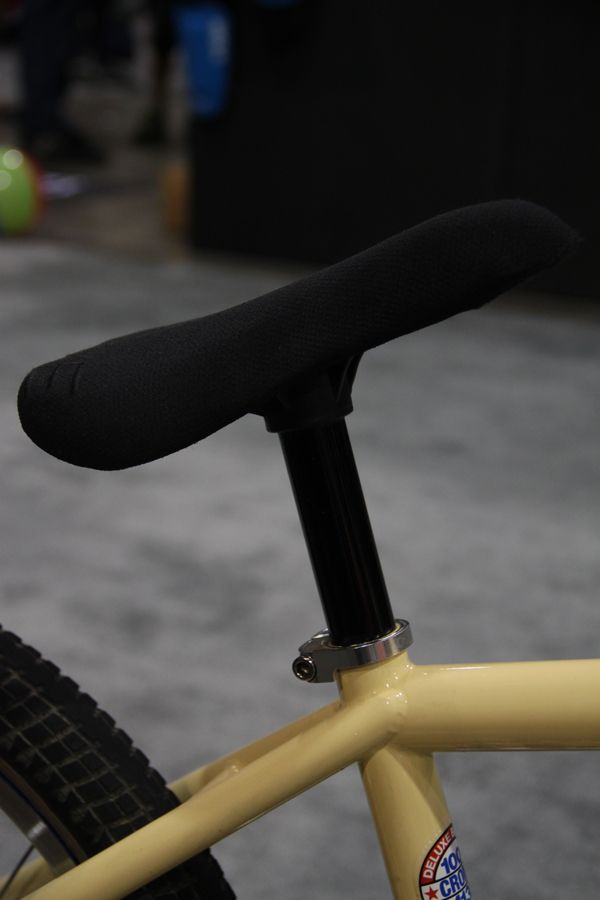 The new Deluxe seat and post combo made a change of the stitching and I think it's a touch wider if I remember right.
Alright, so that's what Deluxe has going on these days.