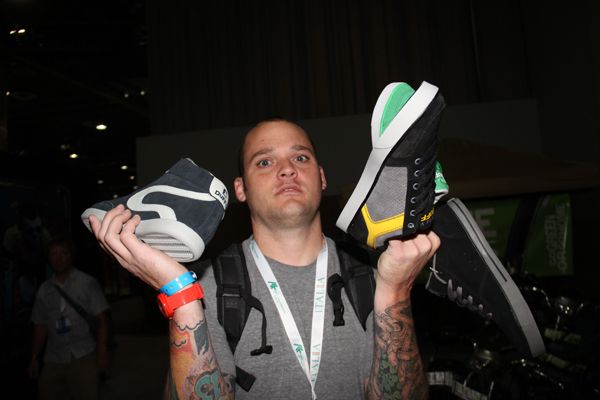 My day started a little slower yesterday due to that guy right there. Brian Osborne has the new DuFFS for you to take a peek at. Kevin Porter signature shoe inside…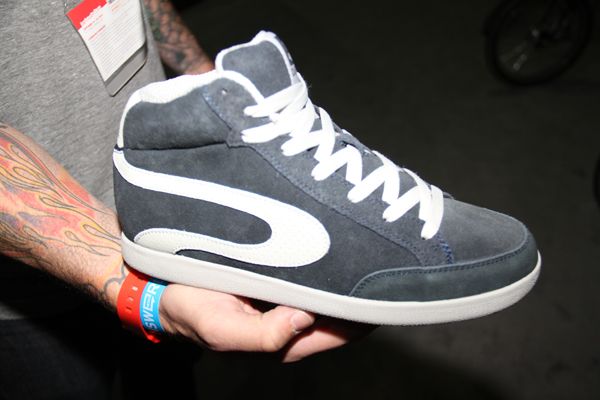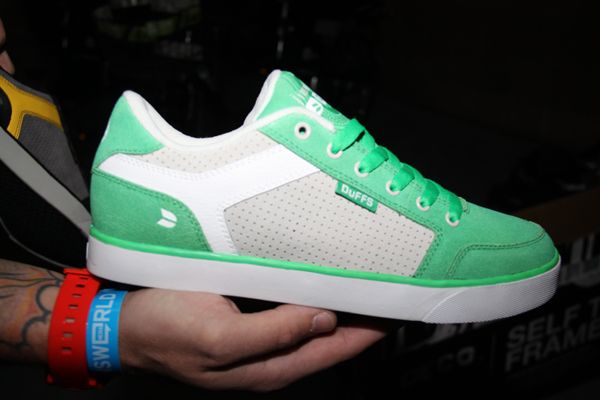 img src="http://i225.photobucket.com/albums/dd263/bmxunion/Interbike%202010/IMG_8504.jpg" border="0″ alt="Photobucket">
The DuFFS line is actually way bigger but these are some of the more BMX specifics. Check their site to get the full line.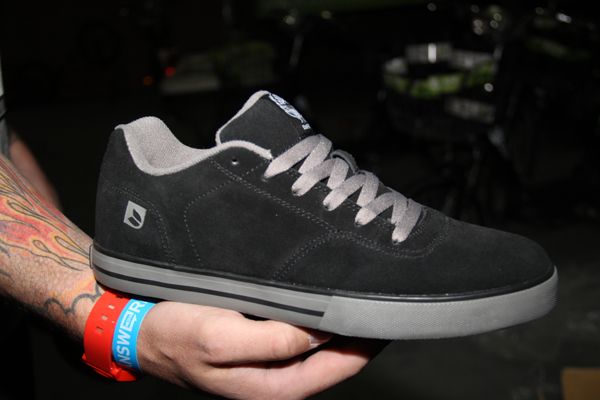 The Tierra… Yep, Kevin Porter's new shoe. Sounds like it's vegan friendly and kicks a lot of ass. You want these.
That's all Osborne had for me from DuFFS on hand. Lookin' good. If you got any questions let me know in the comments and I'll go track down the man.