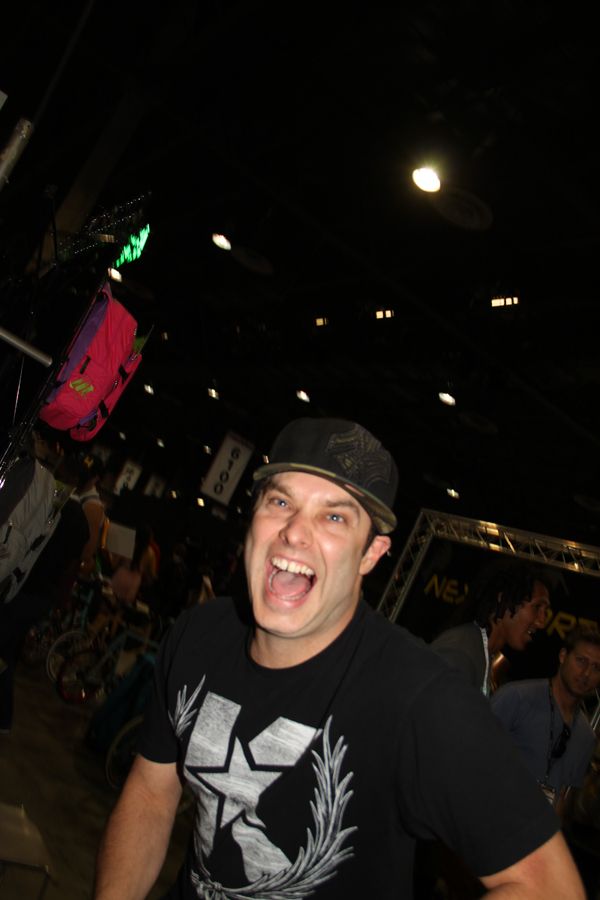 Told you I was going to get you back…
I slipped over to the Kink booth to say what's up to Jay Roe and check out what they have got going on these days. Give it a look…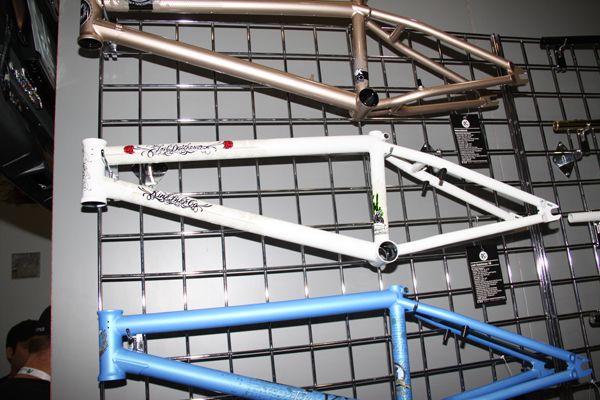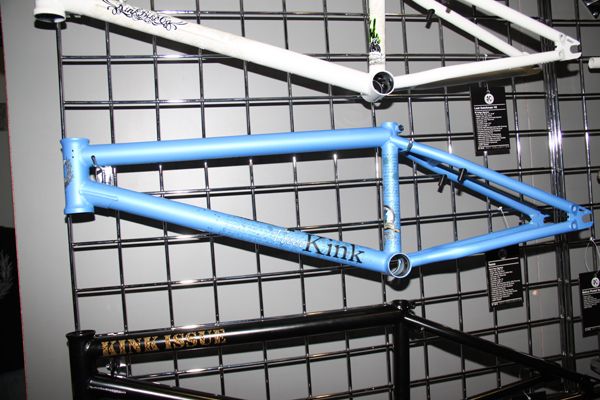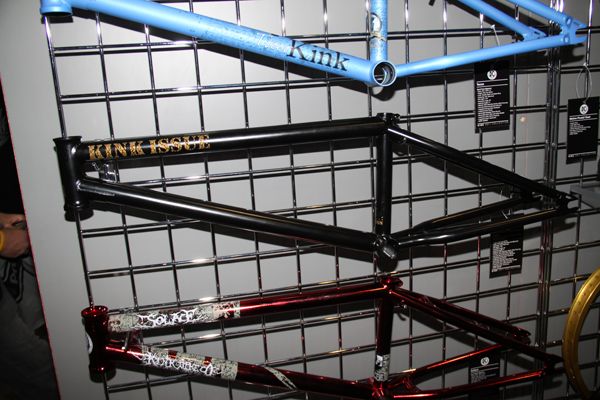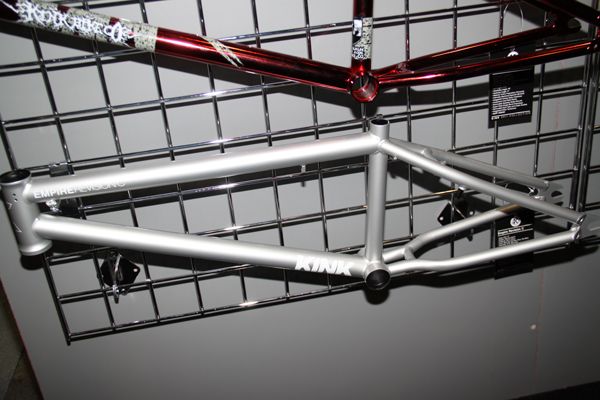 Frames and frames and frames. That new Tocco frame will make you do really good bars and t-bogs. Just sayin'.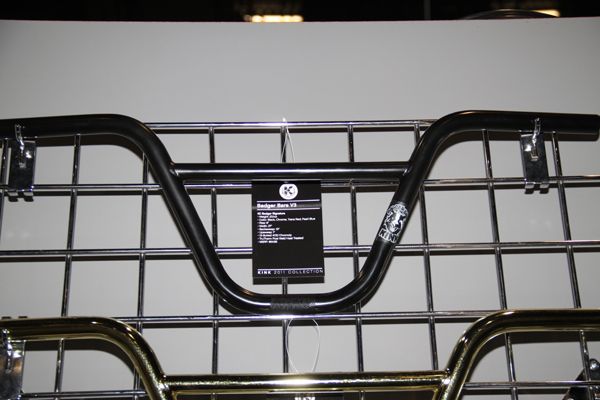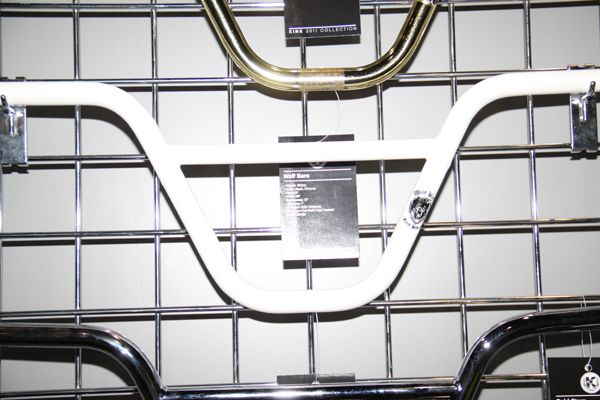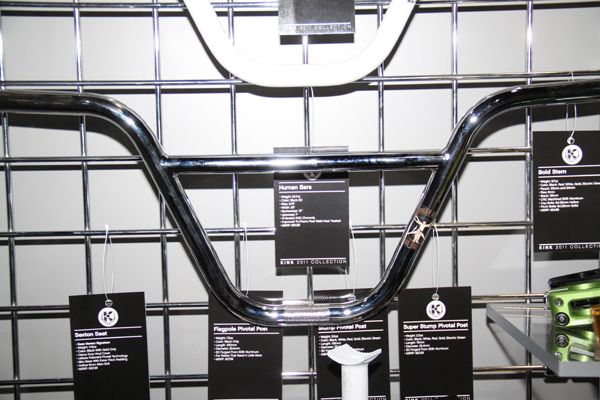 They've got those bars. The Human bars are a new one to me…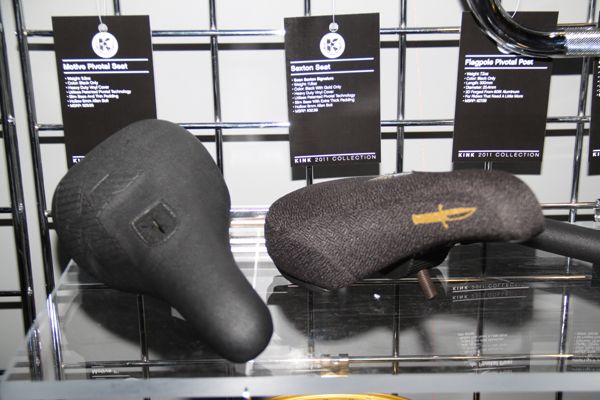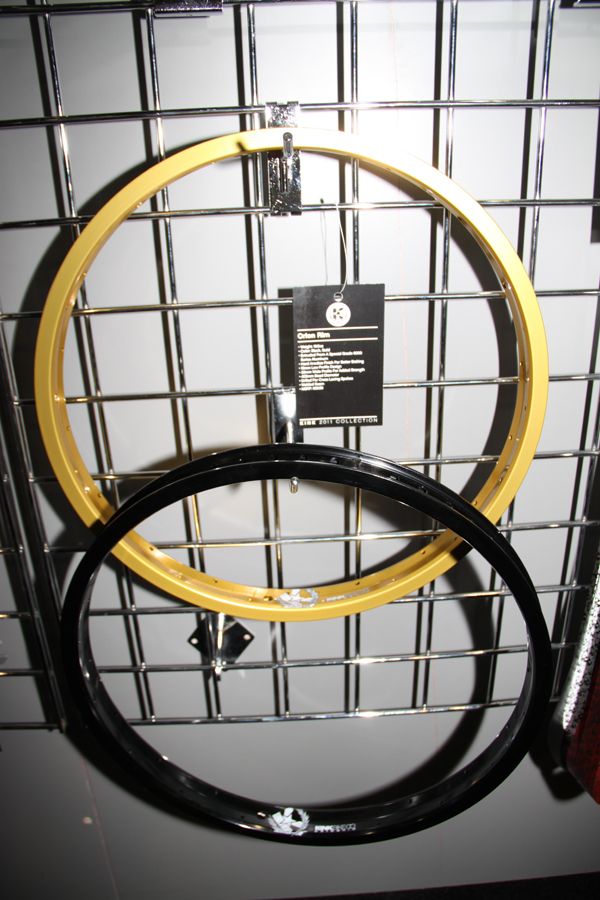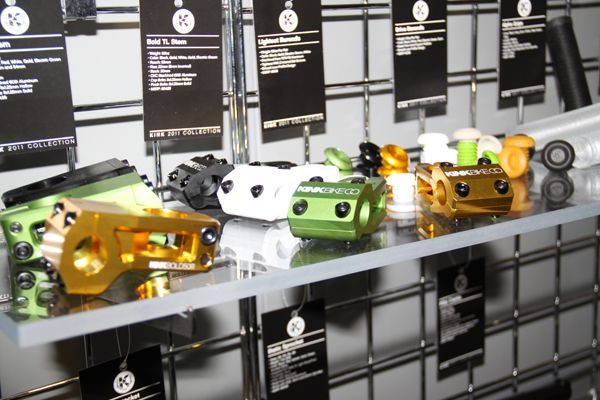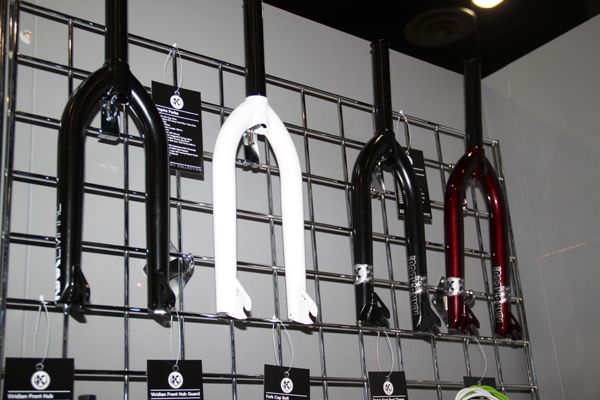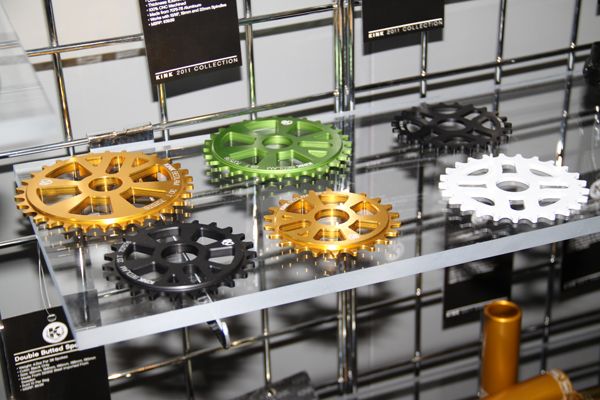 All the parts and pieces. The color coordination is on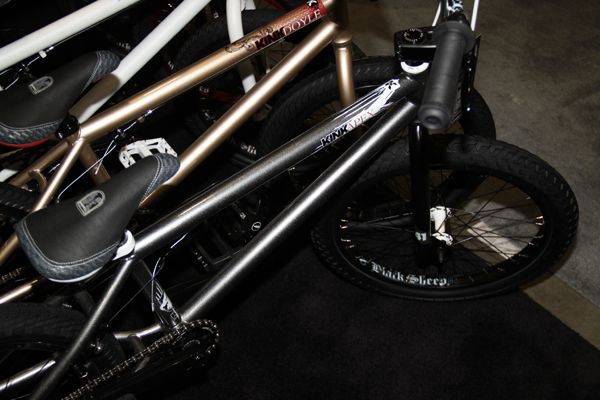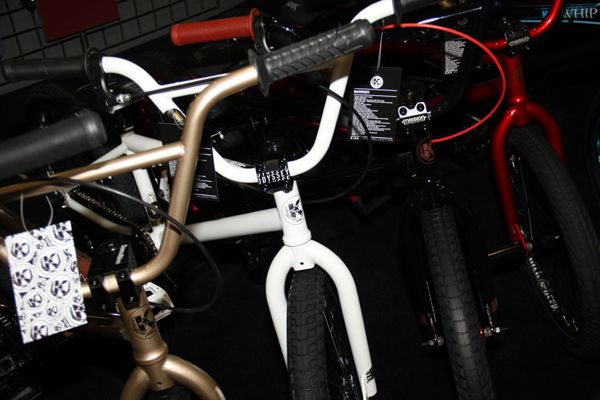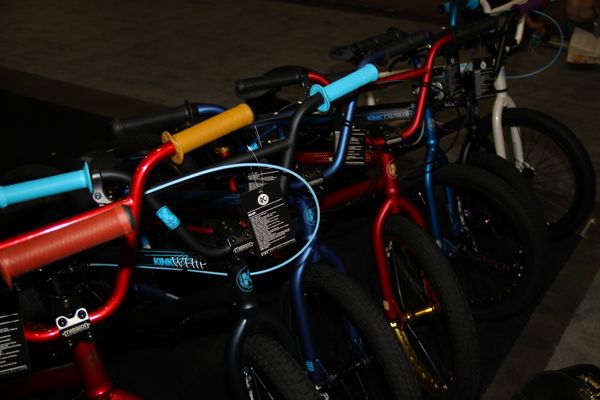 I wasn't about to pull all of the bikes out to get photos. They've got everyone covered from the entry level bikes all the way up to the Doyle signature bike that turned out rad as hell. Psyched on that one.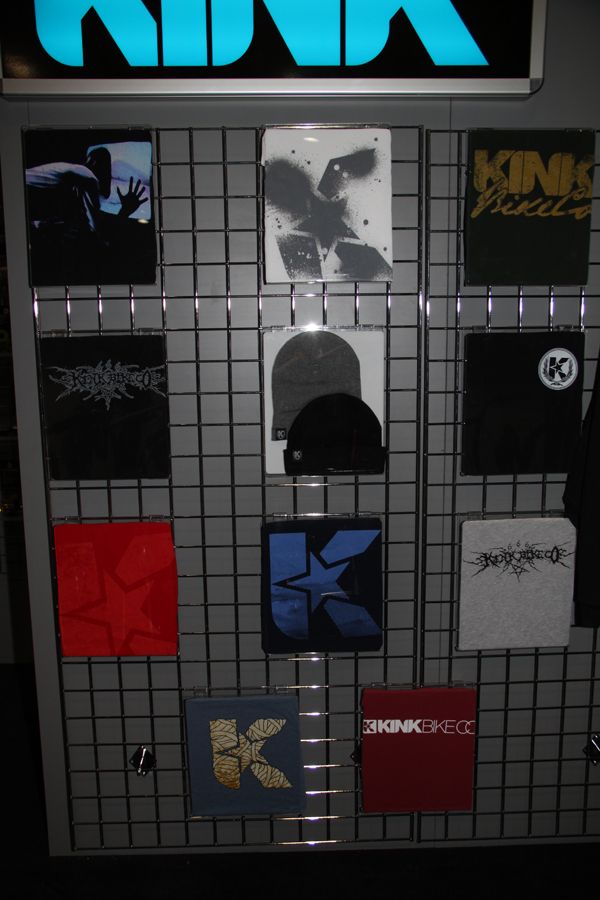 Keeping you looking fresh…
That's the Kink booth for you. If you have any questions just let me know in the comments and I'll get you an answer.