The new Loden frame
I cruised over to the Macneil booth to find out they've got a bunch of new stuff. Give it a look…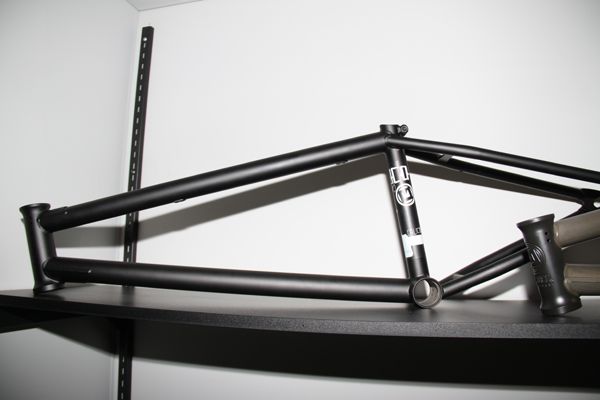 Above you can find the new Loden frame. If I remember right, this is Macneil's new all around frame. Built to take it all on…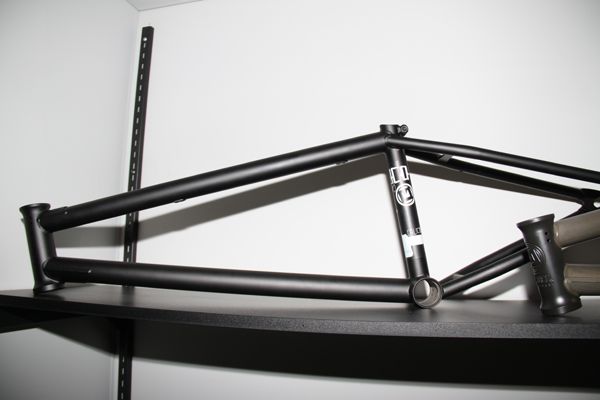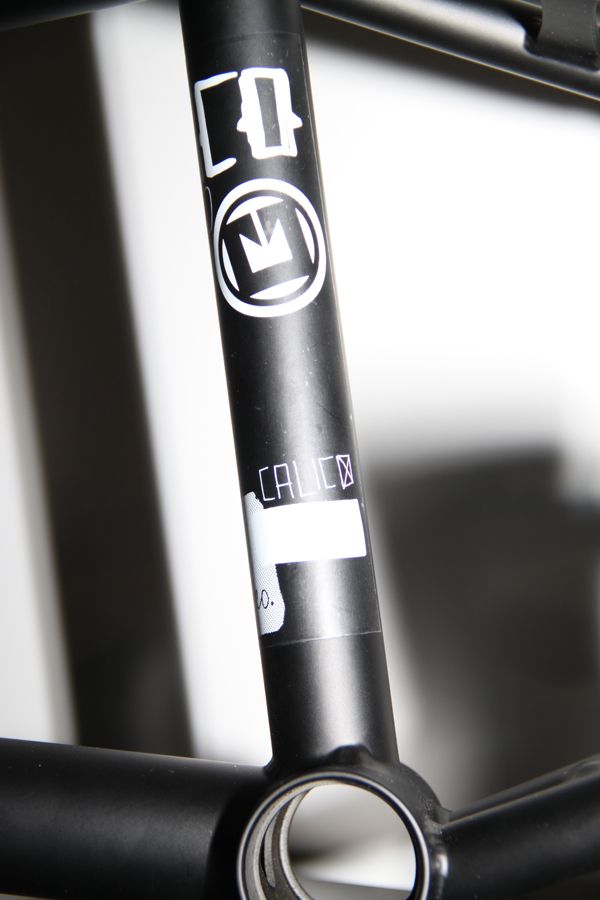 Calico frame. Double gussets to hold up to the heavy street sessions.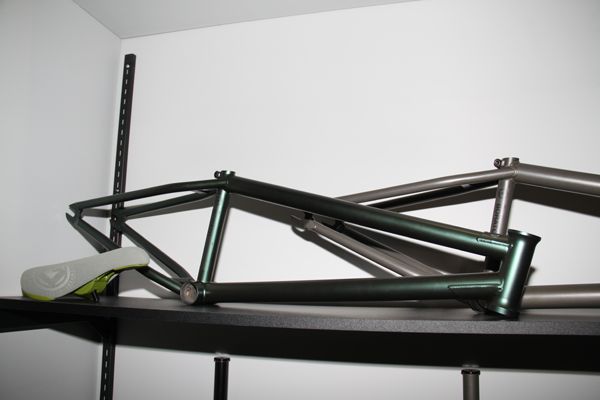 Boroto frame is the street specific frame. No mounts or anything over the top. Straight forward.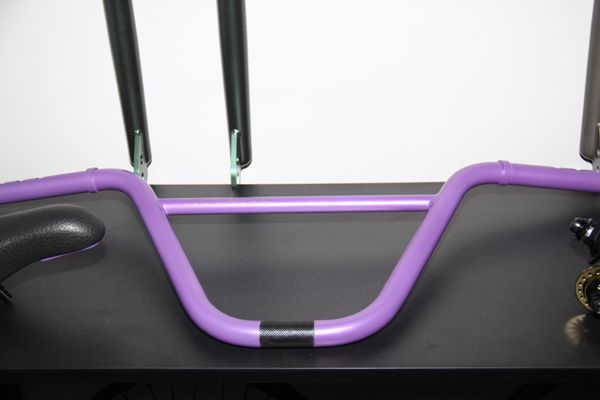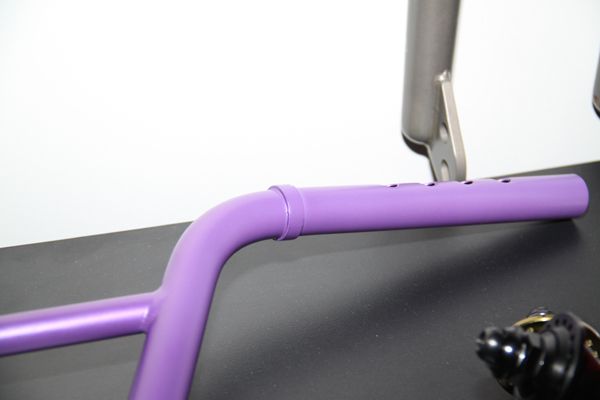 New bars with the grip stopper to help prevent grips stretching out.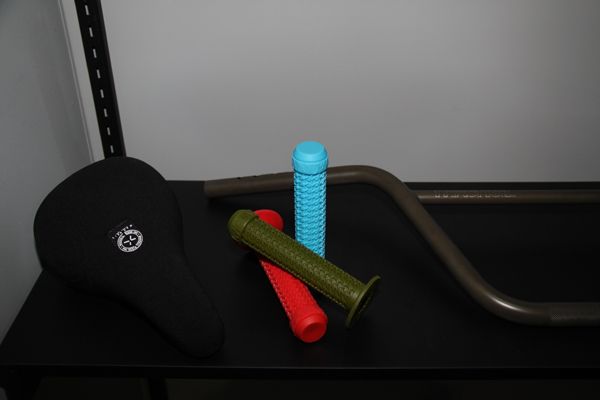 New grips and seat covers.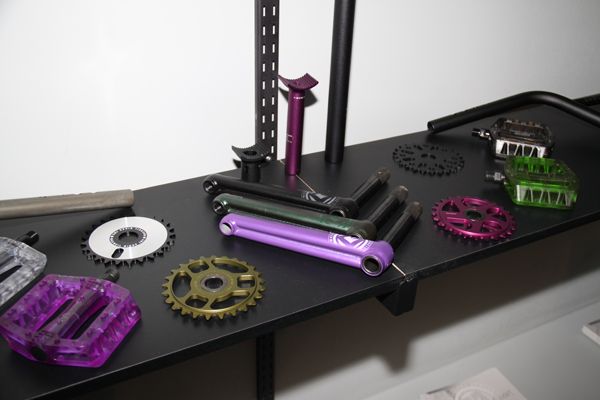 Macneil has a new 2 piece crank coming along with spline drive sprockets to accompany it.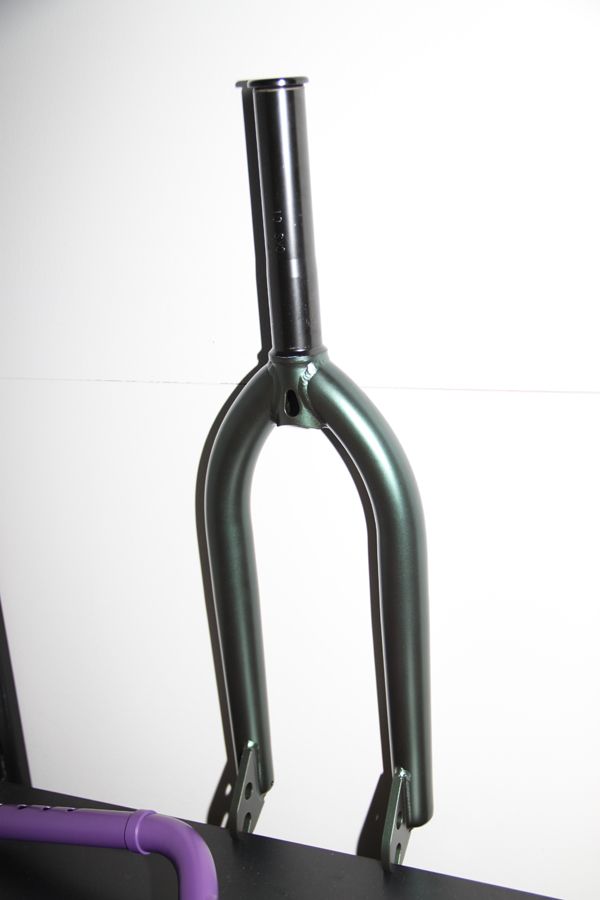 New forks with smaller drop outs. 4mm thick versus the 6mm they also offer.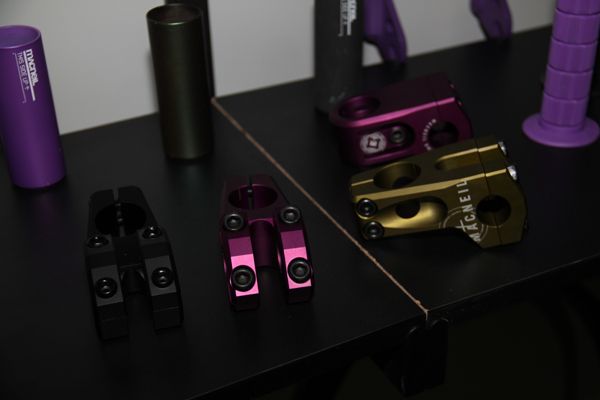 Fresh new stem. 5 bolt design. Top and front load available.
The Macneil booth was fairly compact but still filled with a lot of new things. If you have any questions leave them in the comments and I'll try and get them answered.