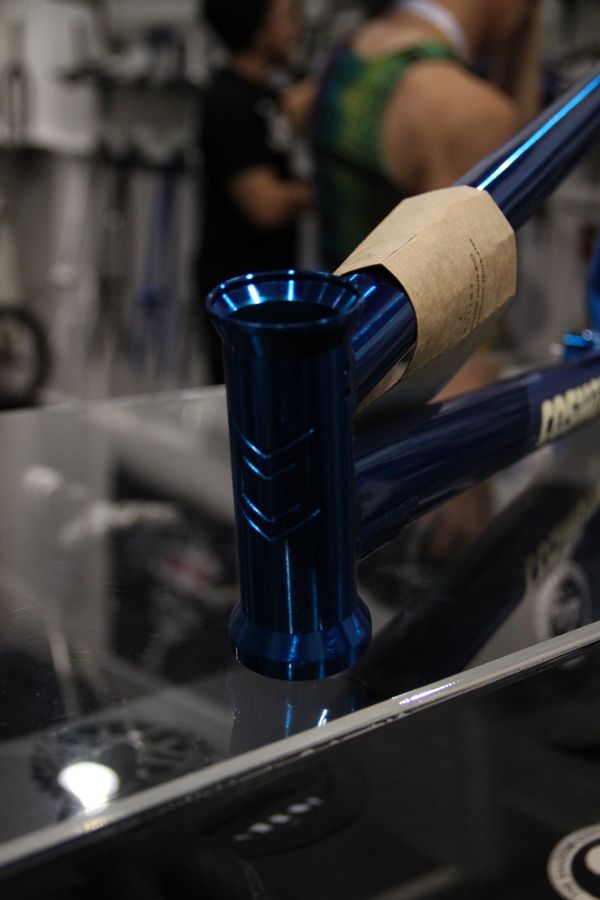 I walked into the Sparky's booth to a complete sausagefest. Which I guess in a sense isn't bad for business unless you're trying to check out what's going on in the booth with 20 other people haha. I spoke with Gaz for a little bit and this is what is going on with Mutiny…

The big thing for Mutiny this coming year seems to be the new building they will be moving into with Empire… No kids, the rumors of Empire going out of business isn't true. Sorry to burst the bubble.
However, product wise they've got some new colorways for their frames like this metalic blue and olive green…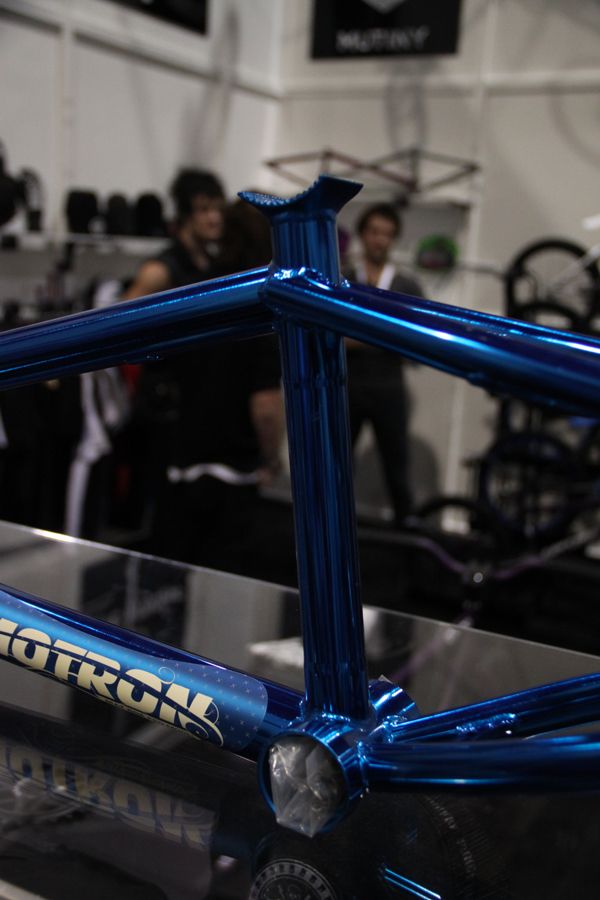 >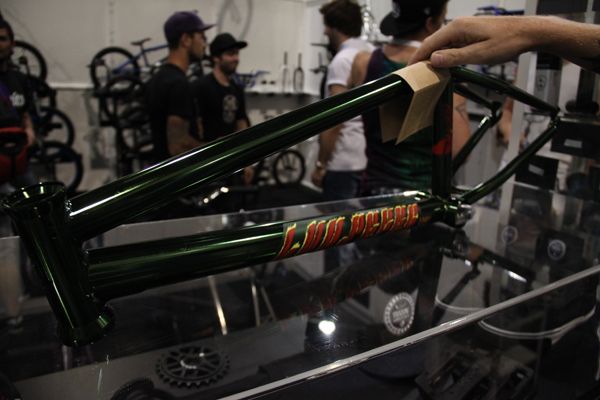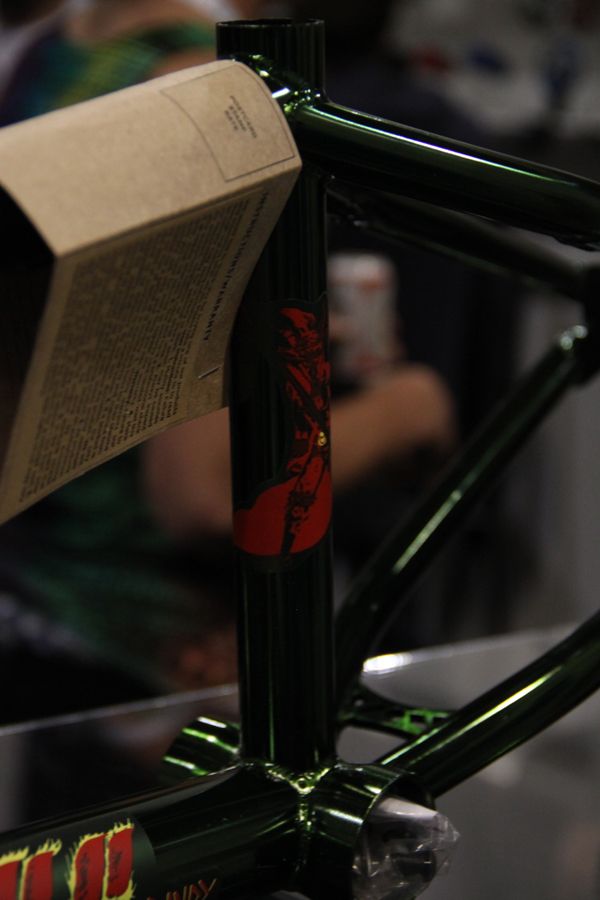 There weren't changes to the frames because, well, they just made changes to them a few months back so there wasn't a reason to mix it up just yet. That's good enough for me.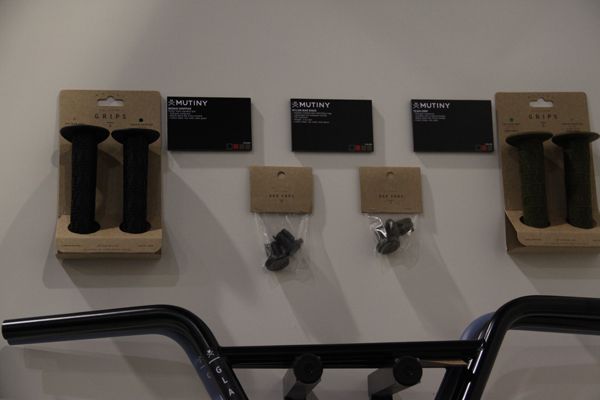 Glam bars and such.
The new top load stem they've got going. I'm really digging the look of this guy.
So the Mutiny section wasn't blown out with prototypes, but as always a solid line up. I'm just hoping they have a new video in the works!
If you have any questions just let me know in the comments and I'll try and get them answered.