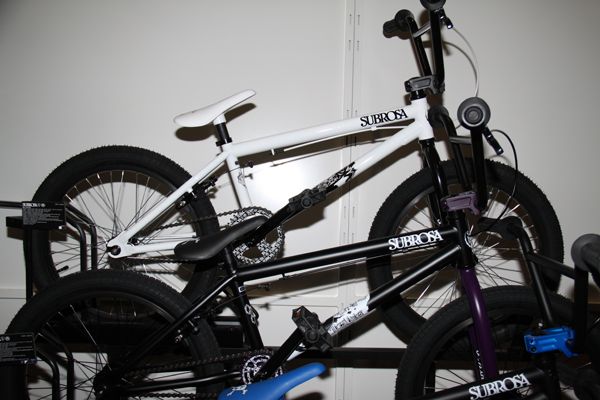 I made my way back into the Sparky's booth to hit up Ryan Sher about all the newness going on over at Subrosa. They've got a growing team, new signature frames, a video that's coming along (due out in the spring) and a bunch of other stuff. Check it out….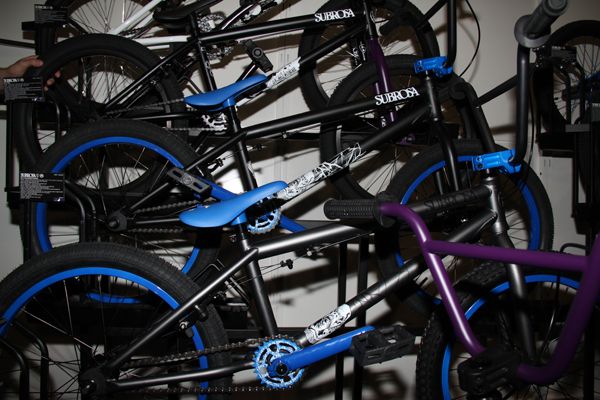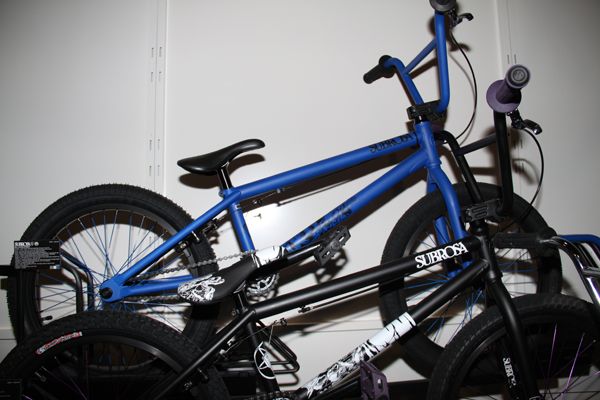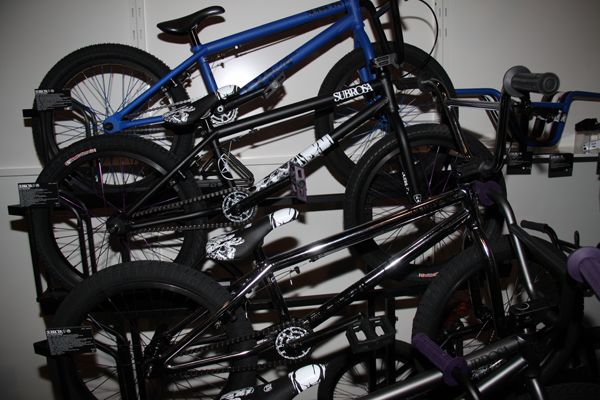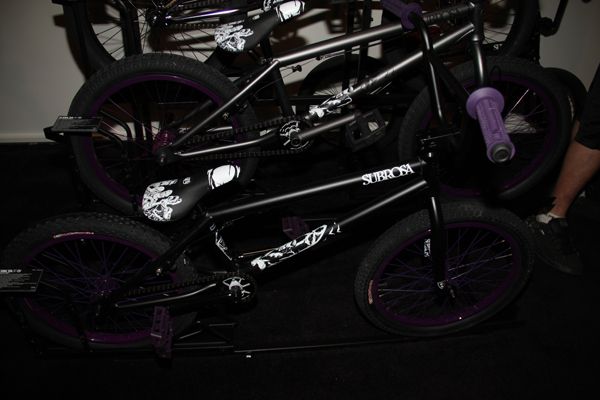 The complete line has been growing slowly these last two years. This years line is looking real good and even added a little purple and the new color of blue to the party.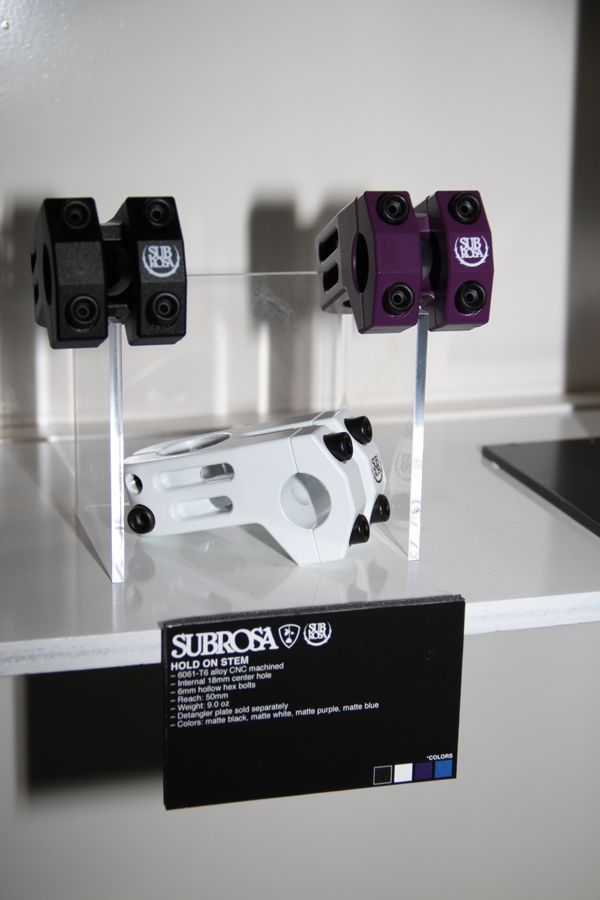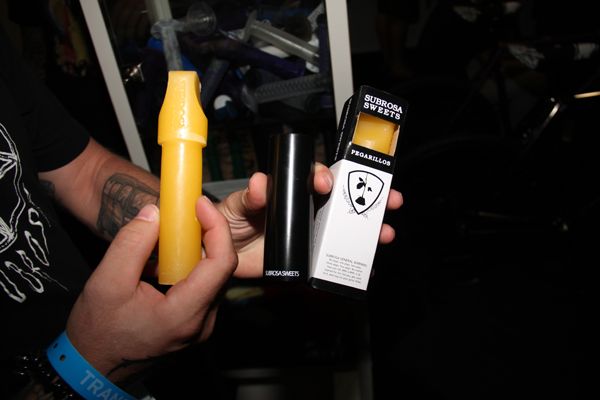 Miles Rogoish's new signature swisher cigar… orrrr peg. The peg comes with a block of wax for you to get your slide on.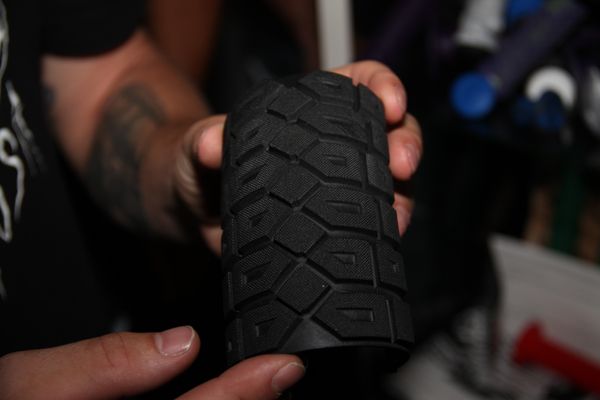 New tire tread sample.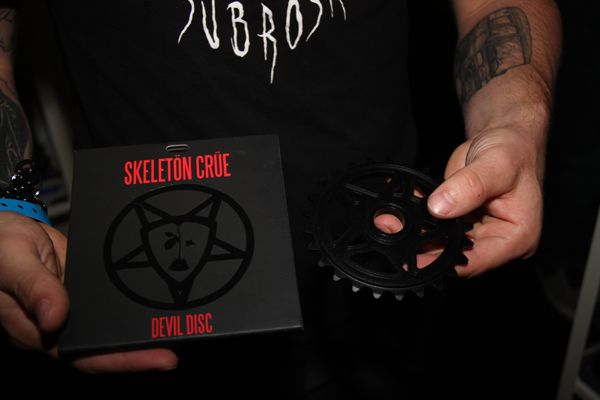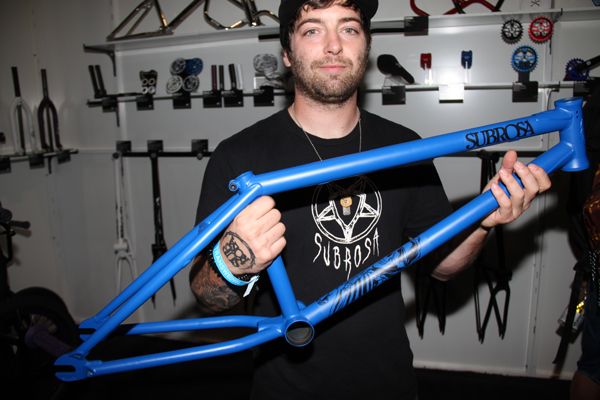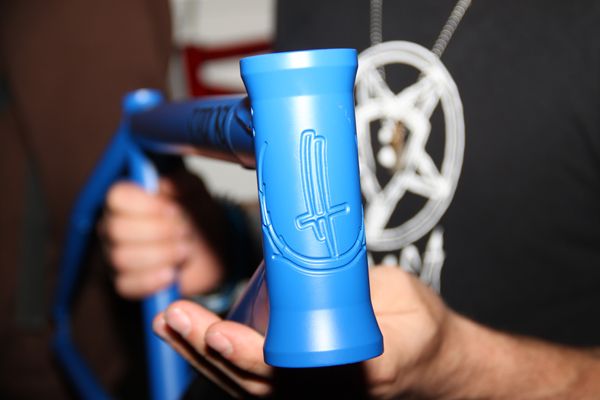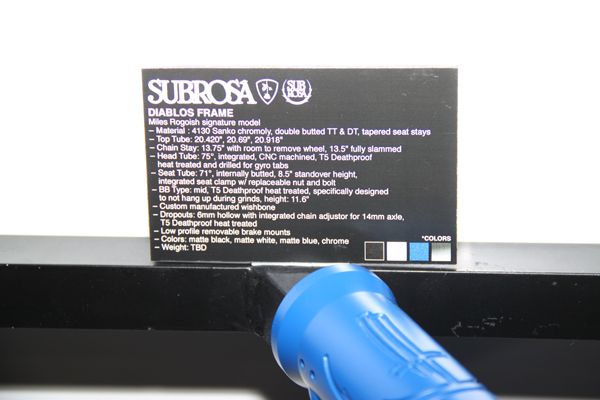 Miles Rogoish signature frame.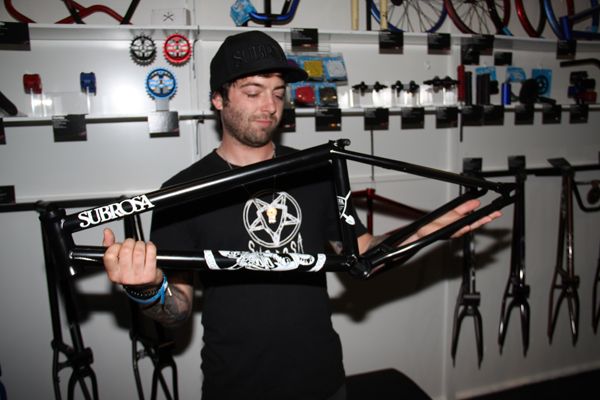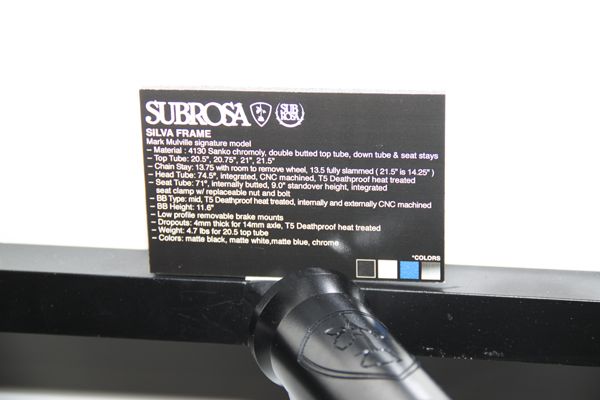 Mark Mulville signature frame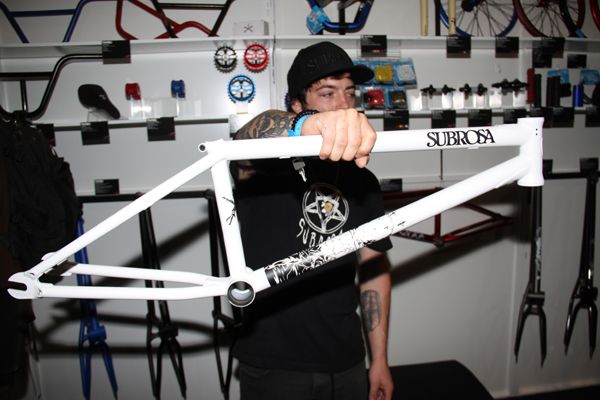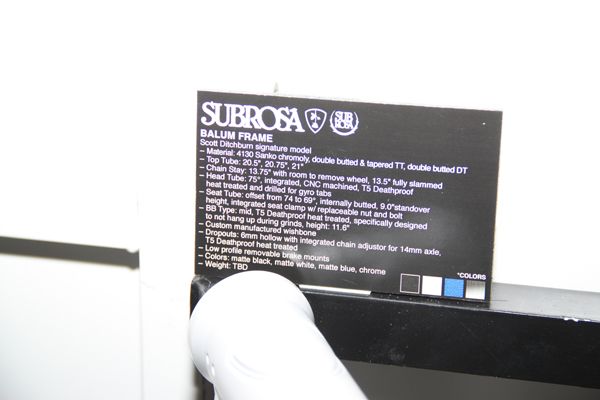 Scott Ditchburn signature frame.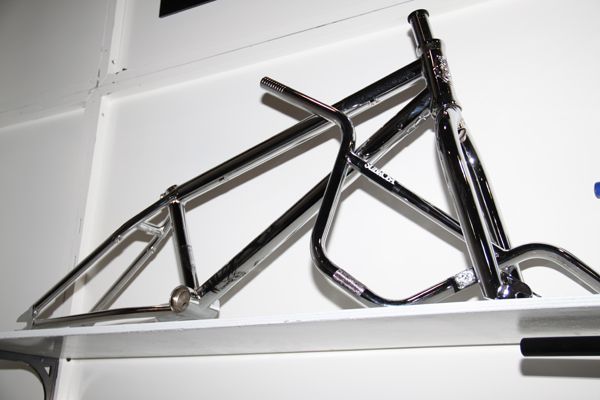 Chromed out Hoang Tran Villicious kit.
That wraps up the Subrosa gear. If you have any questions let me know in the comments and I'll try and get it answered.