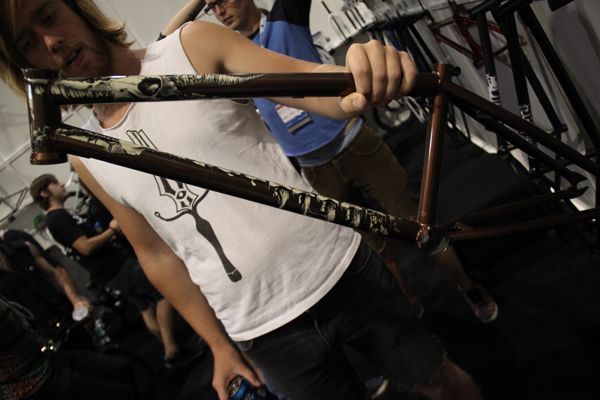 The Make is right next to Mutiny in the booth so they're up next. Orlando was manning the section as expected and they've got a couple new things for you to peek at!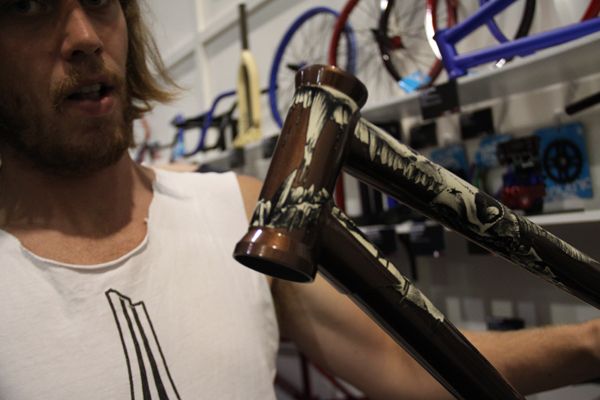 The two photos above would be Niki Croft's new signature frame. The Croft. I'm pretty psyched on the way The Make runs their program since they've been good about not getting ahead of themselves. Making decisions like not engraving logos to keep the cost for a frame down is rad in my book.
I for some reason missed the shot of the Cat 'O Nine Tails frame… but! It's the same as last year so no worries. I'm psyched on the new bars…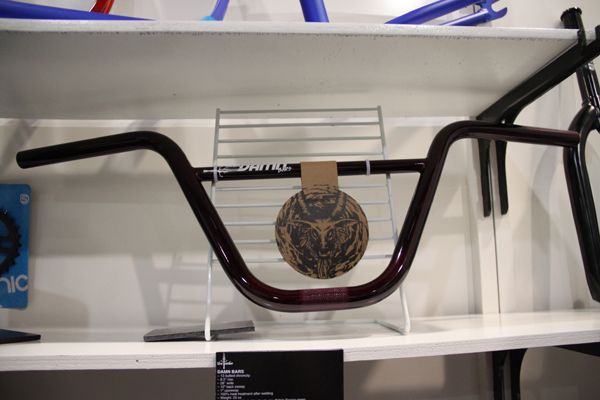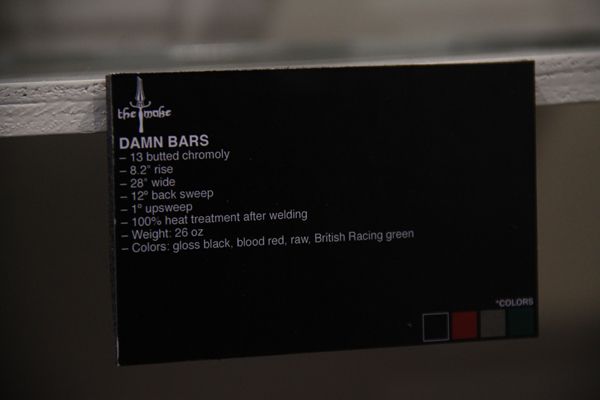 The Damn bars are new in the line up and look to be pretty solid…. I'm missing something… Oh!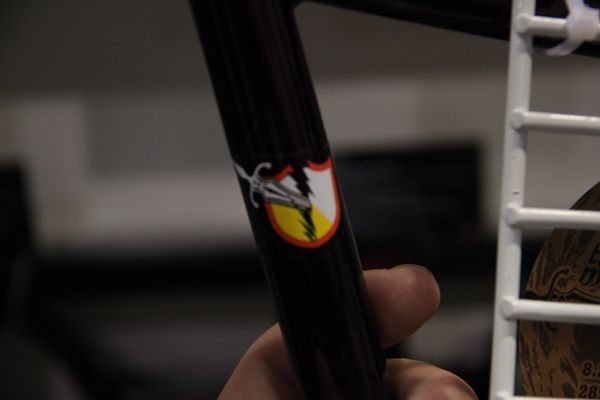 I got a pretty good laugh at that sticker…
The Make is growing slowly, and there's nothing wrong with that. Two frames, bars, grips, a dvd, and a few other goodies out. Expect more as time continues!