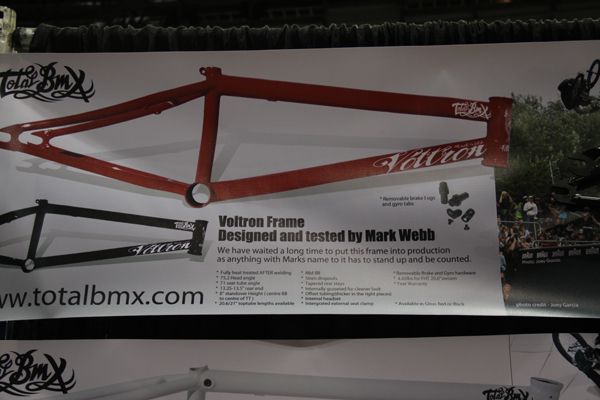 Total BMX is a fairly new name to me. I knew Mark Webb was riding for them and that really was about all until today. Let's take a look…

I had the pleasure of meeting Ronnie Remo who is co-owner of Total with Mark Webb. This was news to me since I guess I missed the memo about him starting a company. Ronnie said he handles the business side, and Mark handles the riding so I guess that's why I didn't see that coming.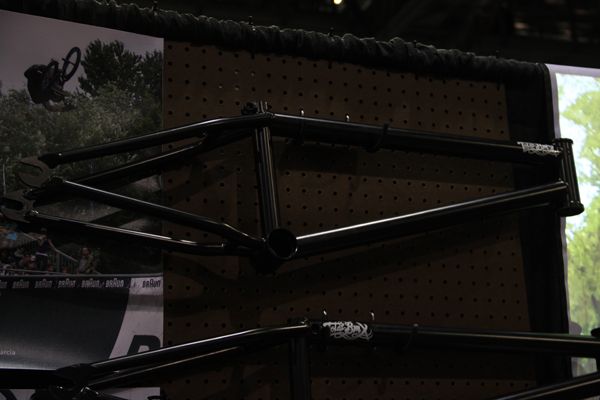 So, above is Webb's Voltron frame. Fairly standard specs but a 75.2 degree head tube. Mark is a beast and it has been holding up well to his riding so that's a good sign.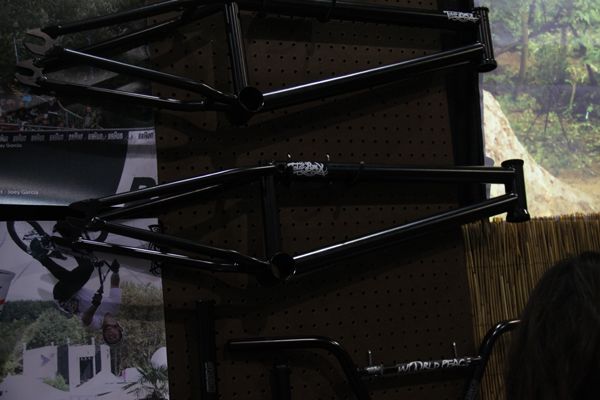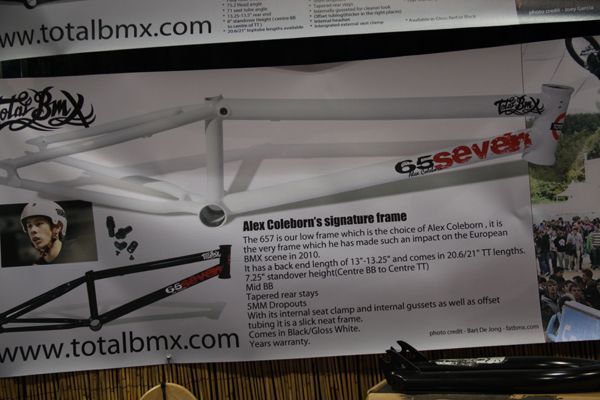 Above is Alex Coleborn's signature frame. This low slung top tube reminded me of the Kilorado frame but I don't think it's that low.

8.50″ rise bars.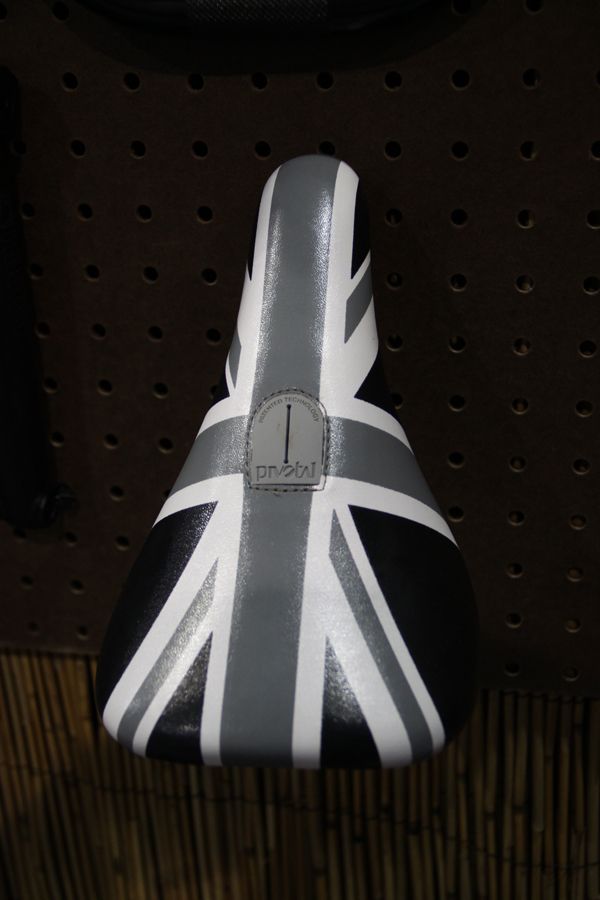 You know you have seen this seat around. The new Mark Webb signature seat. I feel this one being pretty popular. It sounds like there's a lot of interest in it in places outside of the U.K even.
The word on the street is that the Total BMX stuff is done and ready to go so it should be popping up worldwide in the next few months. I'll be working on an On the Horizon with Ronnie here sometime after Interbike as well so more to come.