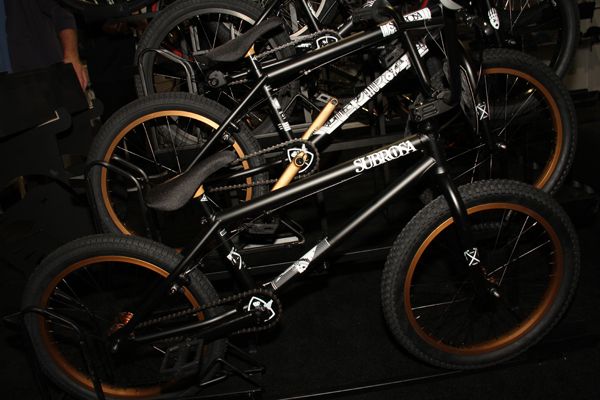 Still in the Sparky's booth. Next up to bat is the Subrosa goods. Let's take a peek…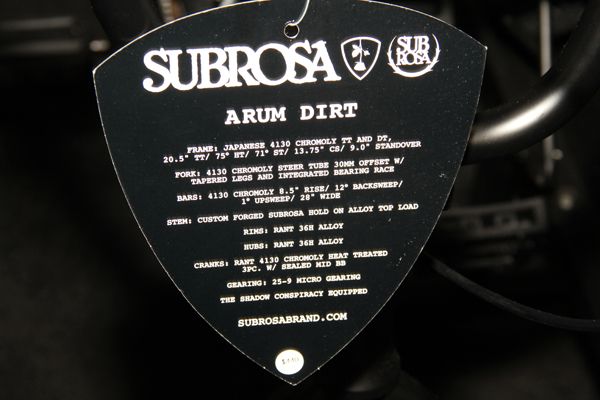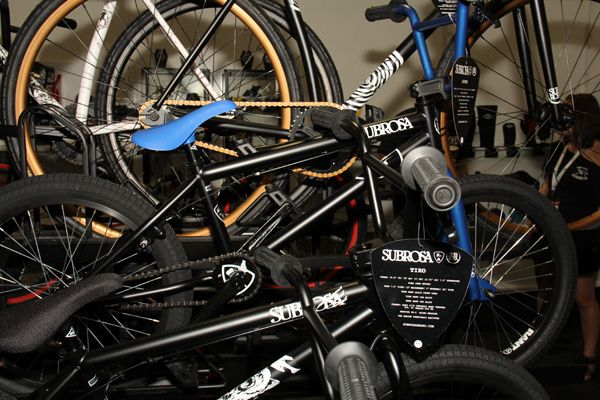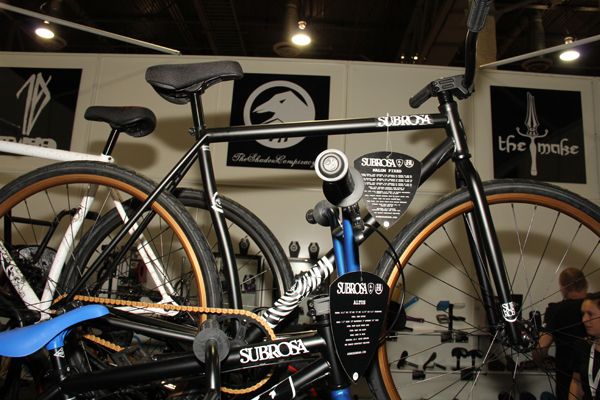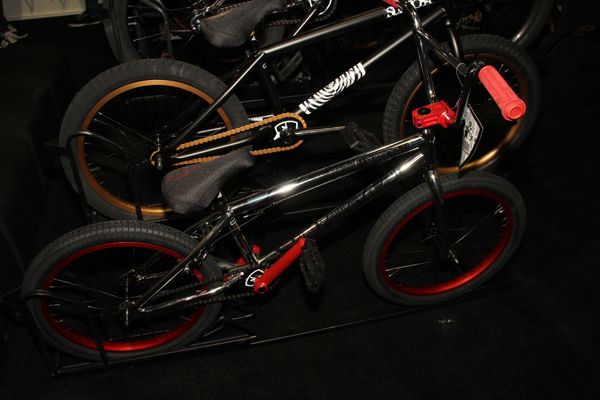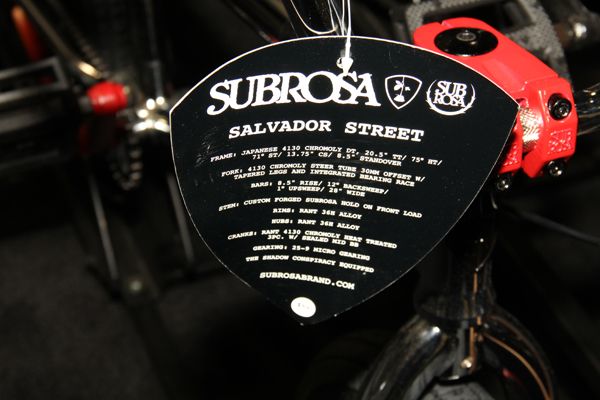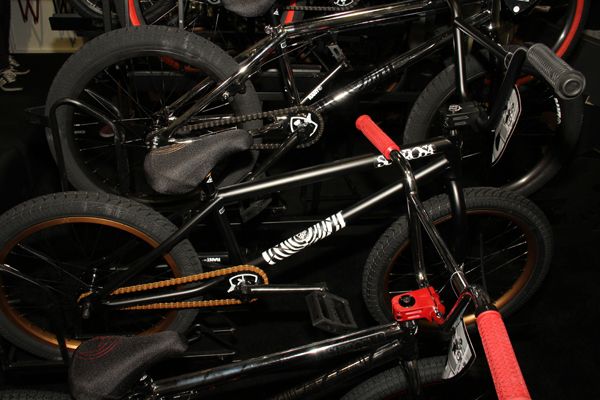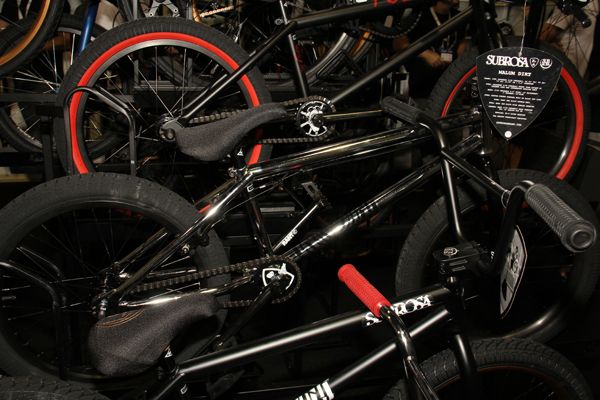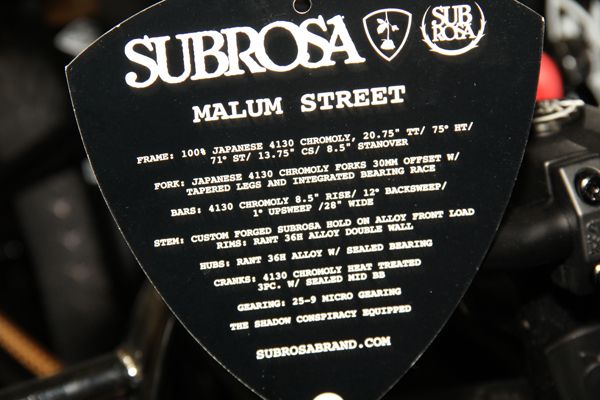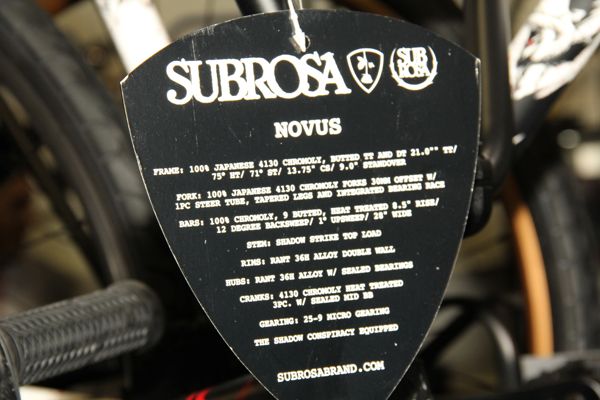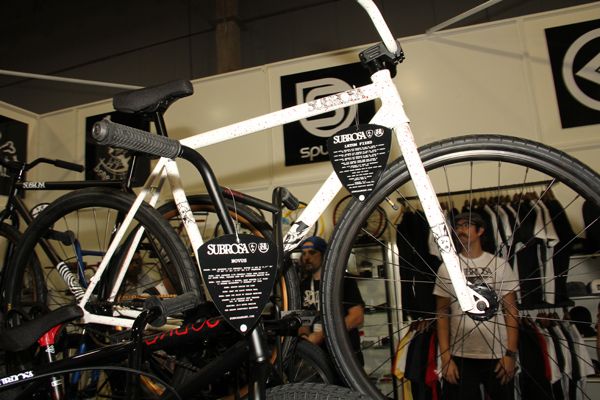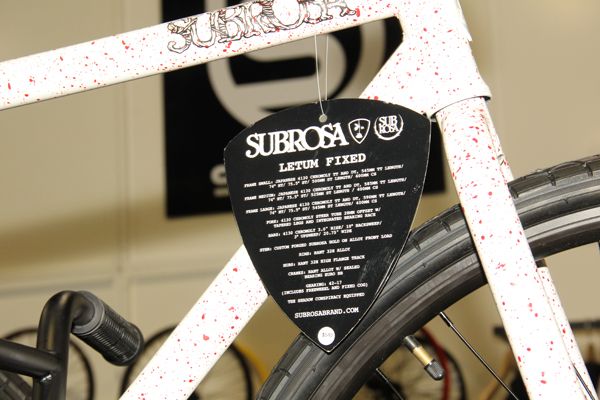 Completes and fixies. Subrosa did a solid job this year with putting together a clean line from beginner up to expert setups. It looks like they have added in the copper color to the options. So that turned out good.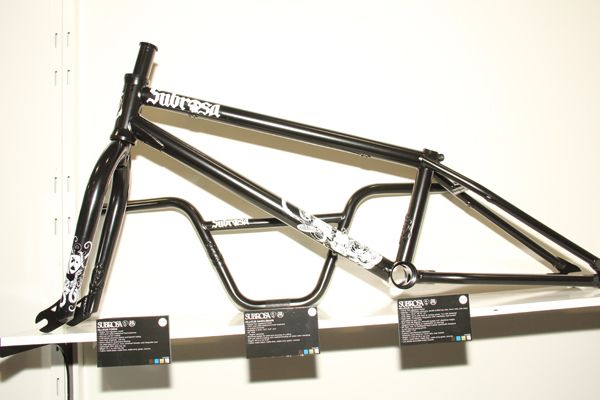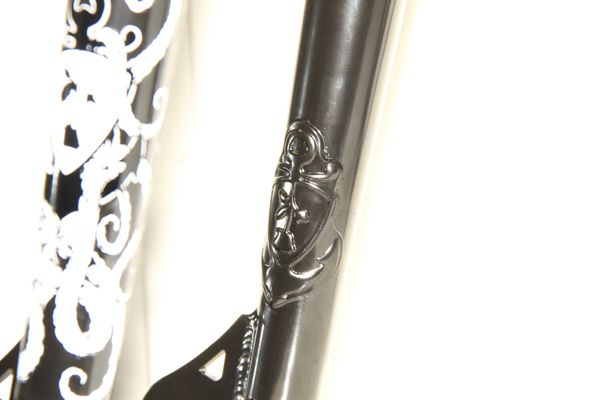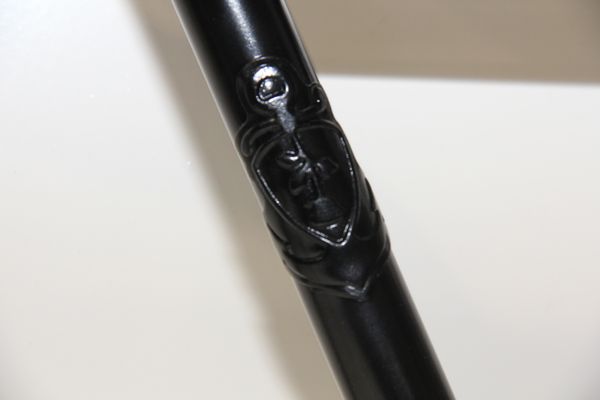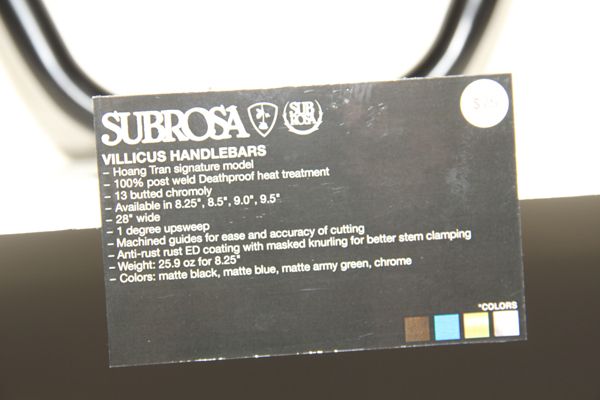 Hoang Tran not only has his Villicious frame, but now signature bars and forks as well! Fresh!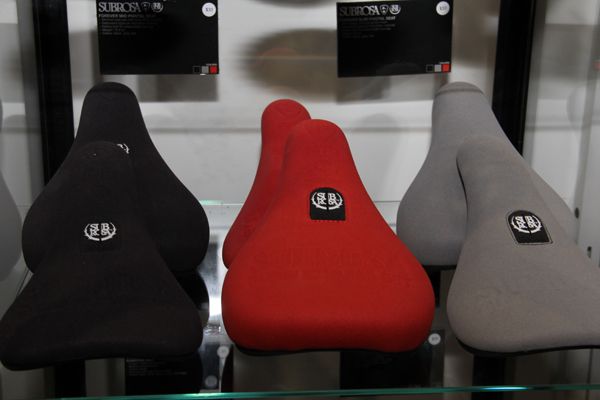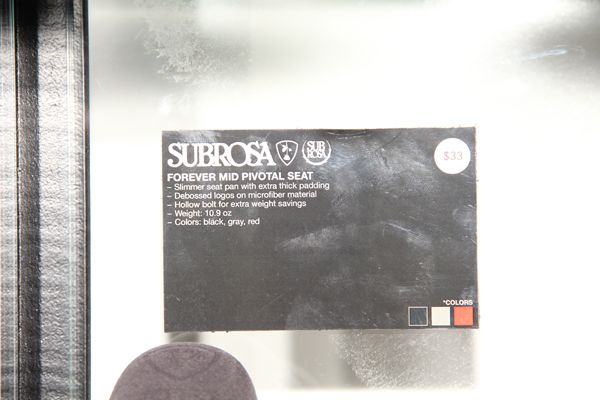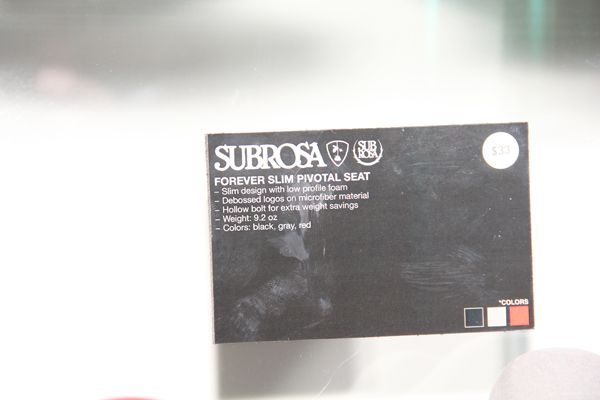 Fresh new seats.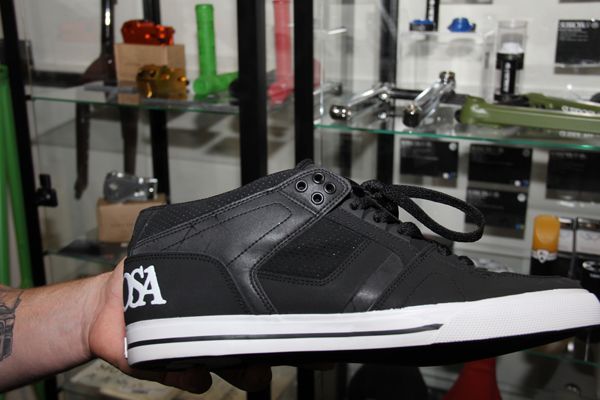 Ah, the collaboration shoe that's been hinted at. We tried to get the flash to do it, but couldn't get it right. I know, I suck… The the strips of the shoe are meant to be reflective. When light hits them, they should reflect like.. a reflector. It worked on Ryan's iPhone but yeah.. too much power/fast shutter/ too lazy to get it to work. It sounds like these will come as a kit with a seat with the same reflective properties, shirt and stuff. The only downside… not out until 2012.. Yep, it takes a while to get shoes done.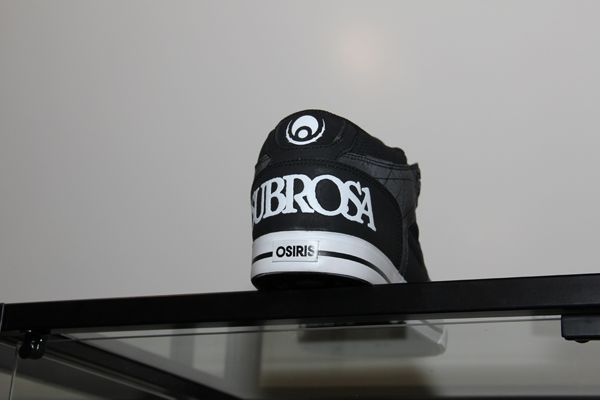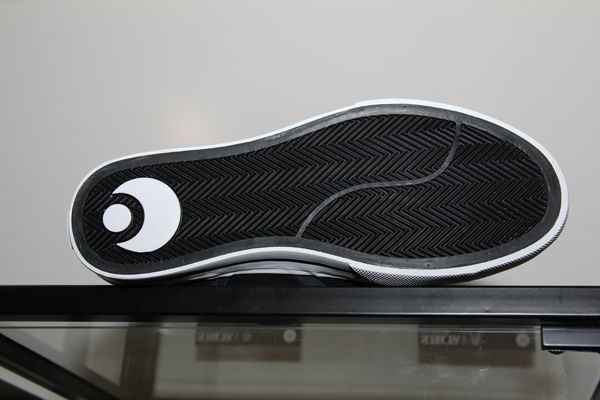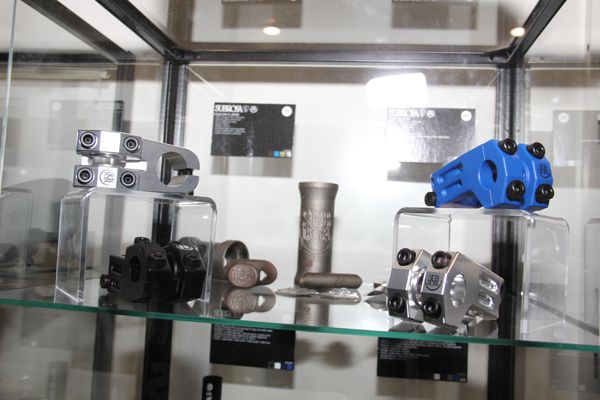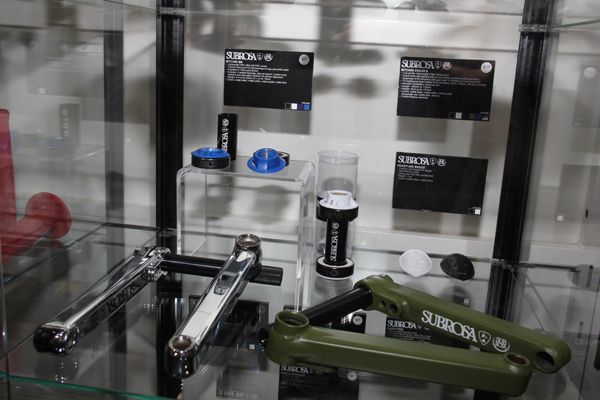 Dat new army green.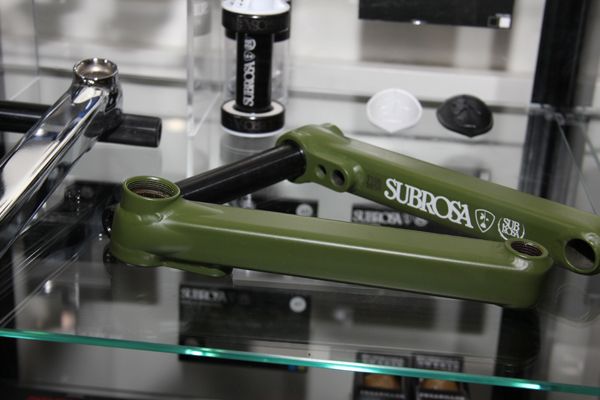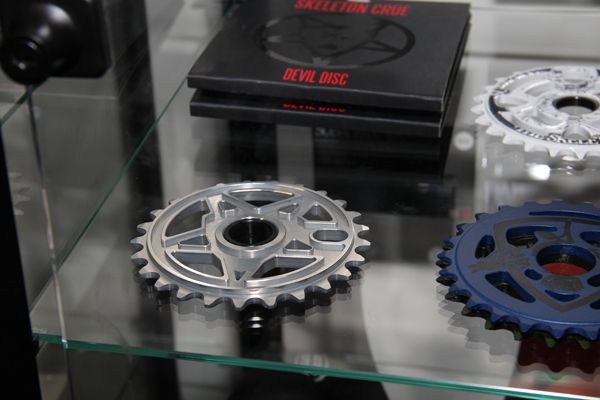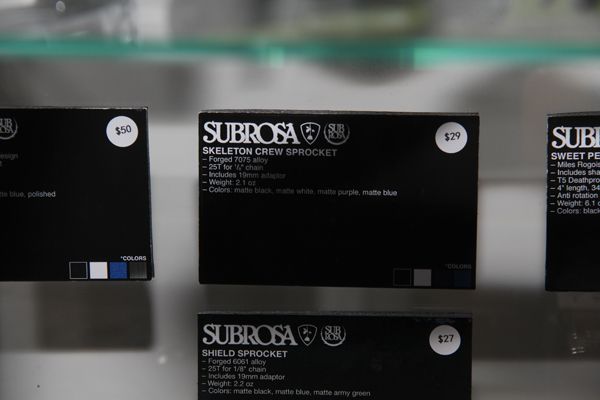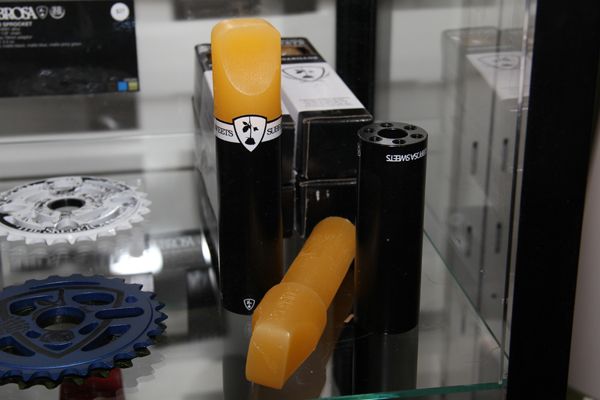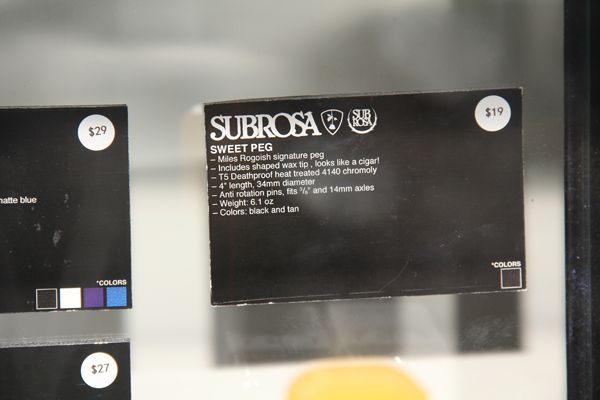 Miles Rogoish's peg that's been out for a minute. Free wax so you aren't stuck.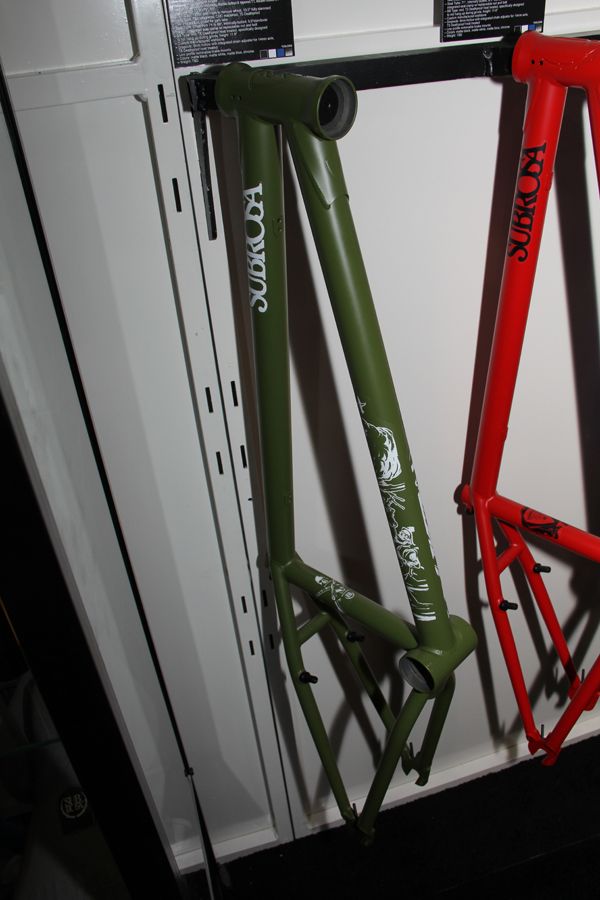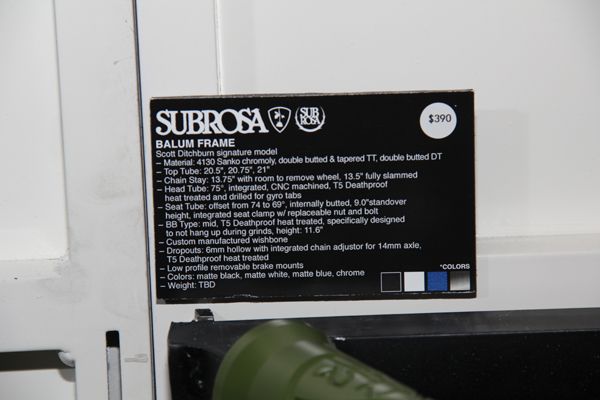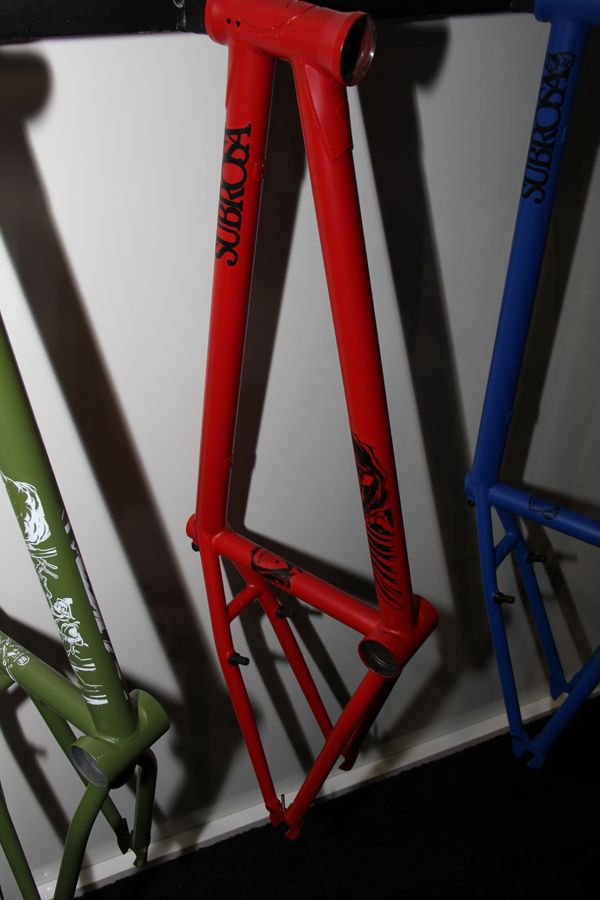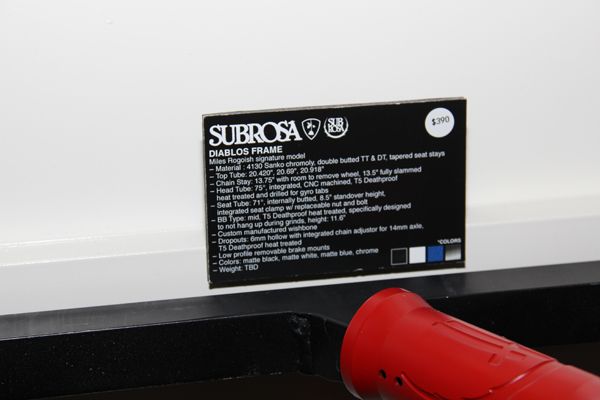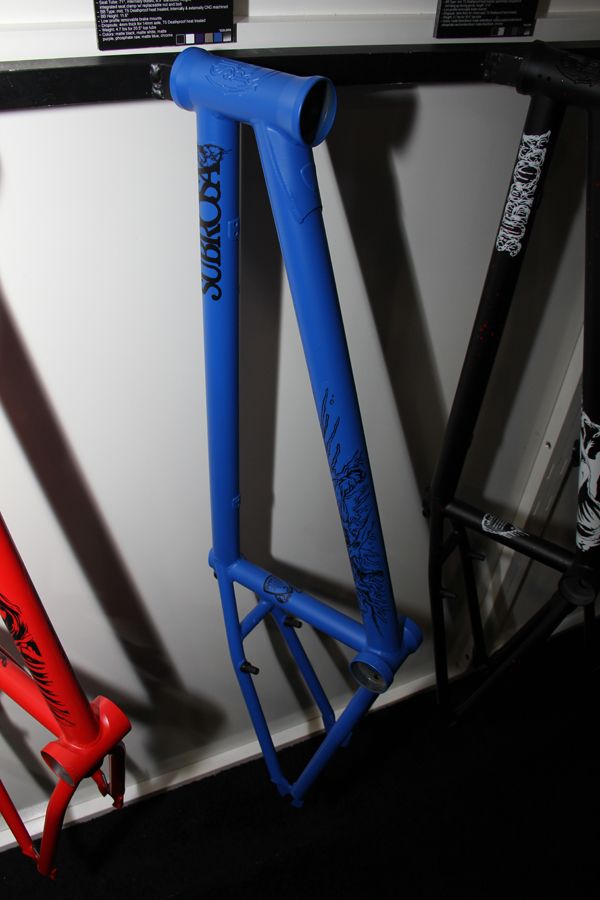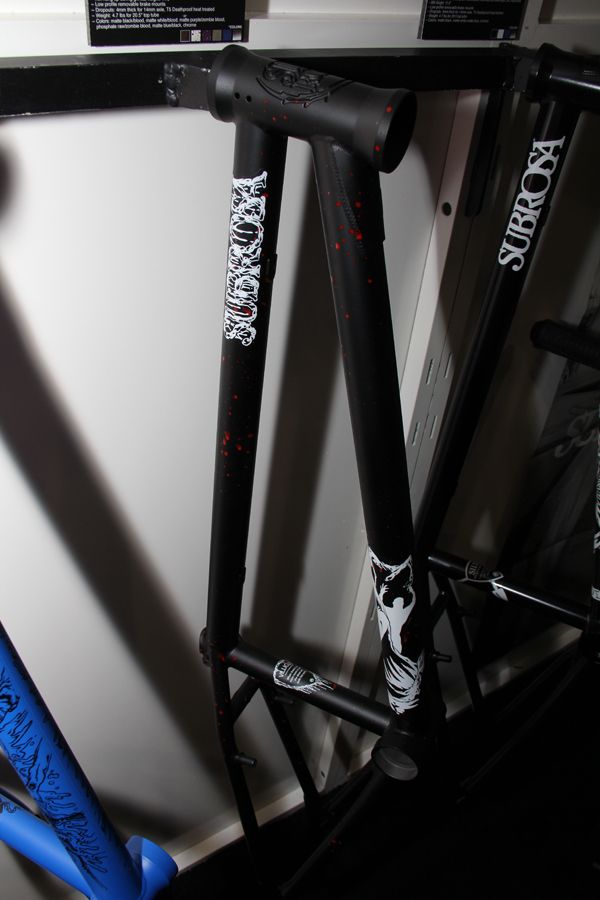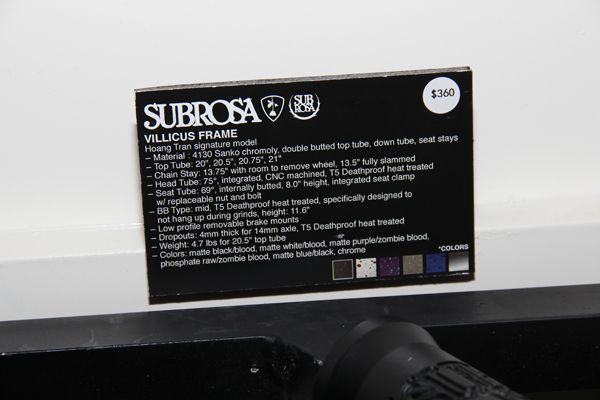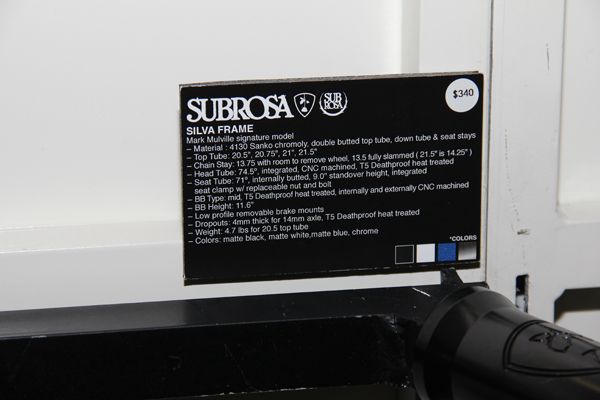 Plenty of options for frames now days from Subrosa. Real clean.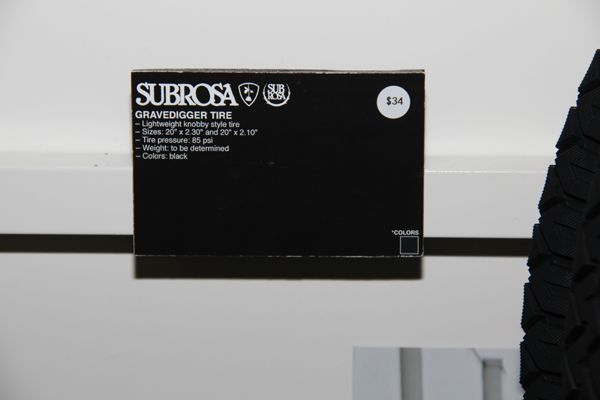 Grave Digger's now available in tan wall!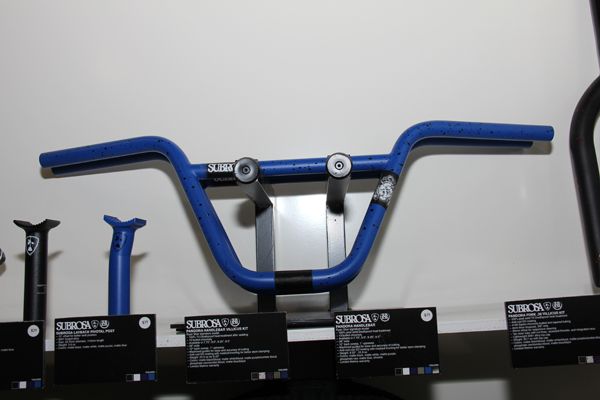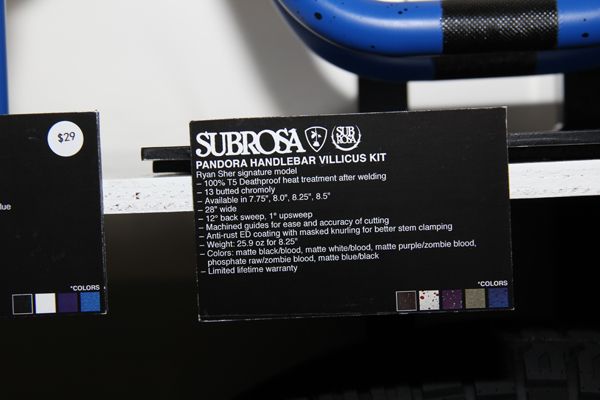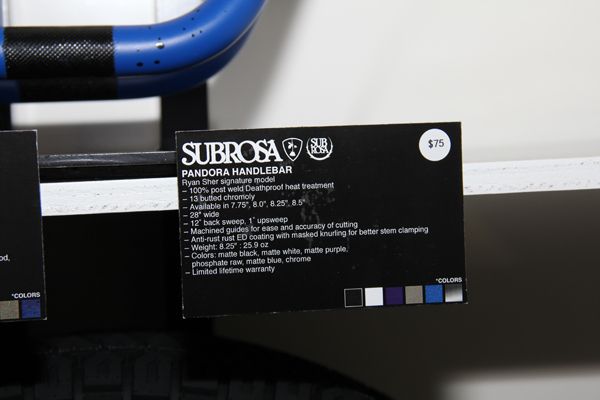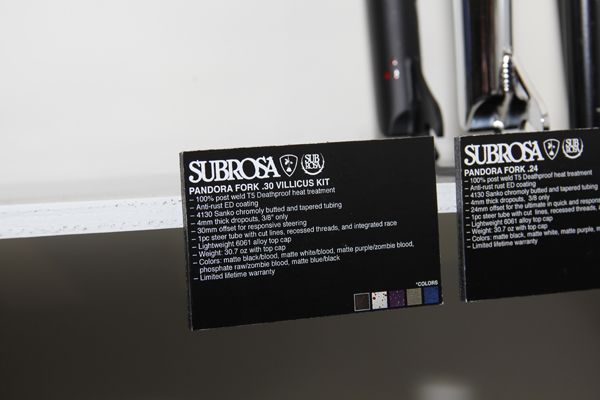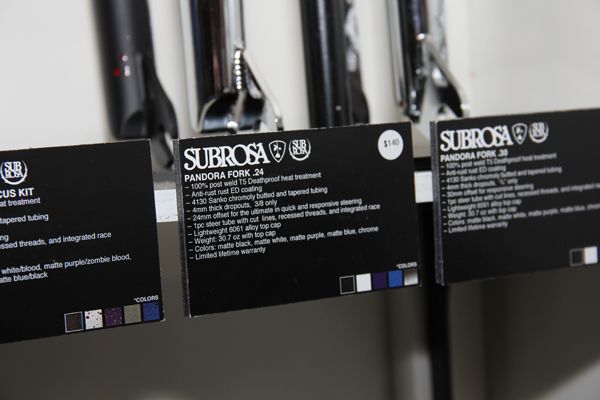 Fork options.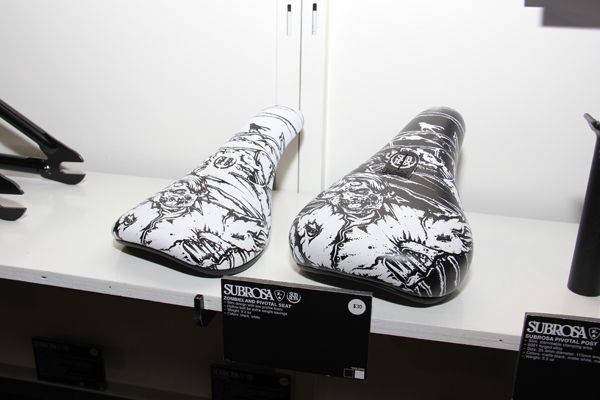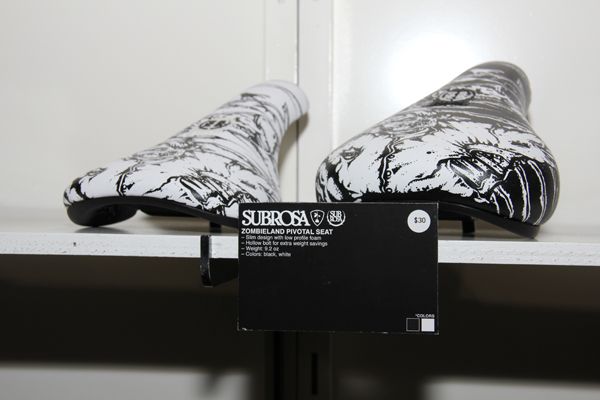 Zombie approved.
All right, that wraps up what Subrosa had on display. Plenty of newness coming through for the next year. It all looks real good. If I missed anything that you want to know more about, or need some questions answered, just let me know and I'll try and get some answers.