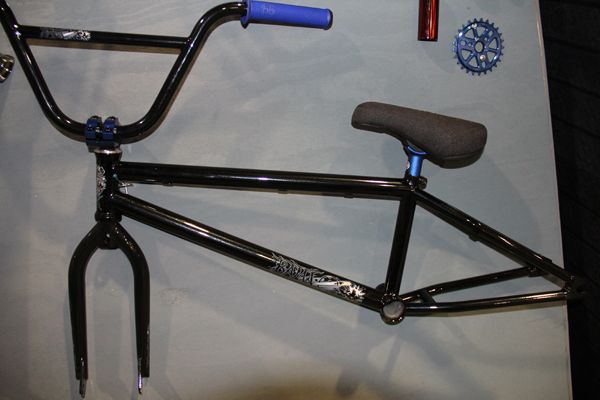 Next up, I stopped by the Sidewall Distribution booth to check out what they had going on. This booth had a little bit of product from the different brands they carry like Hoffman, Colony, Division Brand, Urband Kreation, 43 Hardware, TSG helmets and Grindz. Check it out.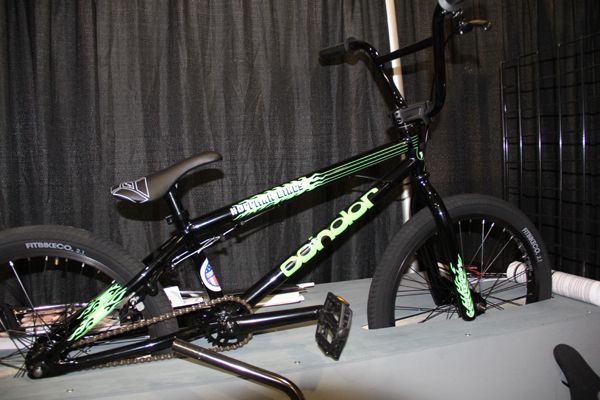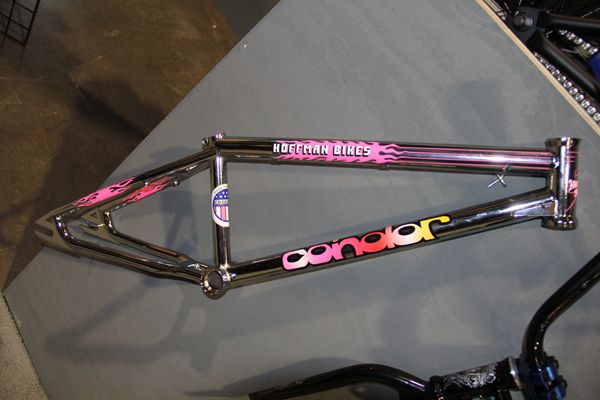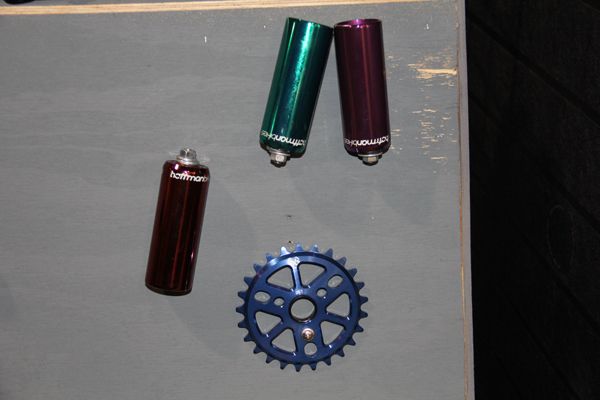 Hoffman had a few of their frames, completes and parts on display. They didn't actually have anything new since they are pushing back the release of their new products a few months. It sounds like some time around March they will be dropping a TON of new products. I couldn't get anything out of them as to what, but it sounds really promising. Keep your eye out for that.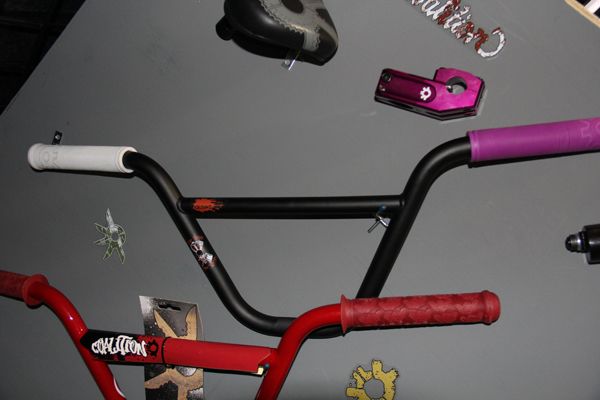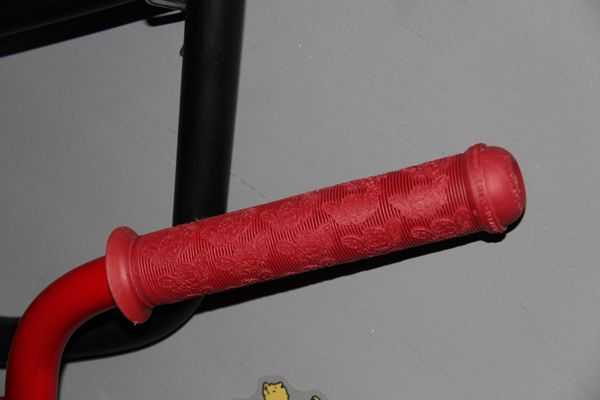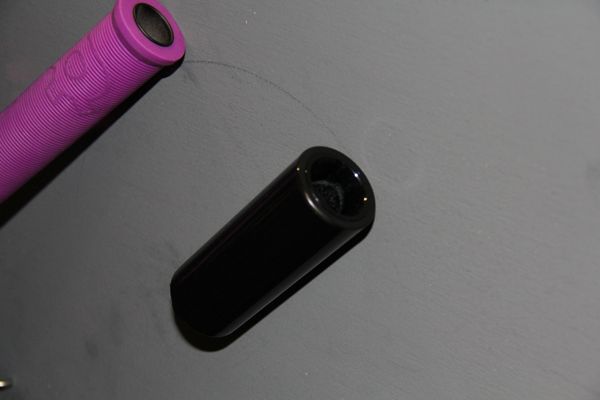 Coalition have some updated their bars, grips and stem for this year. They've also introduced some plastic pegs. Told you those were catching on.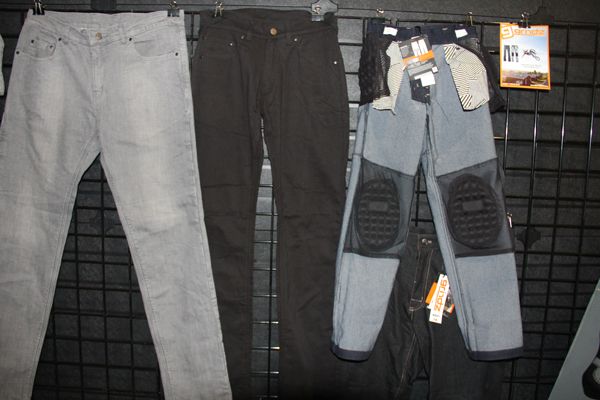 The Grindz pants are Kevin Robinson's project. These are pants with the pads built in similar to what Urban Kreation also has available.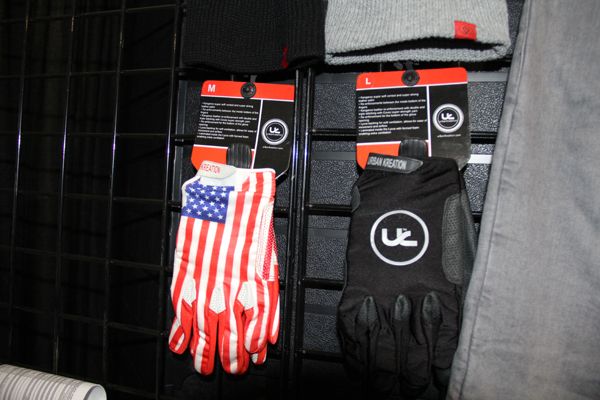 Speaking of Urban Kreation. Their new gloves are looking so good. They dropped these a little while back, but they used kangaroo leather which is definitely a unique touch.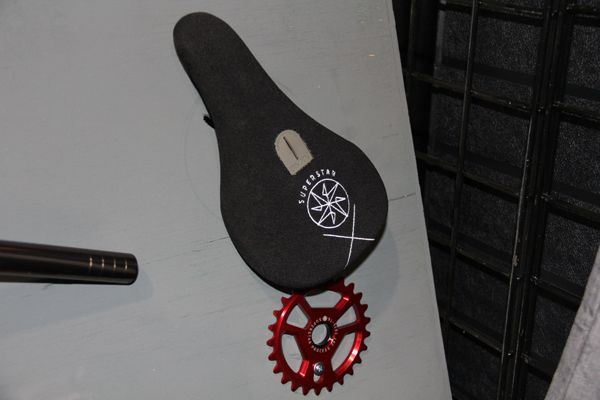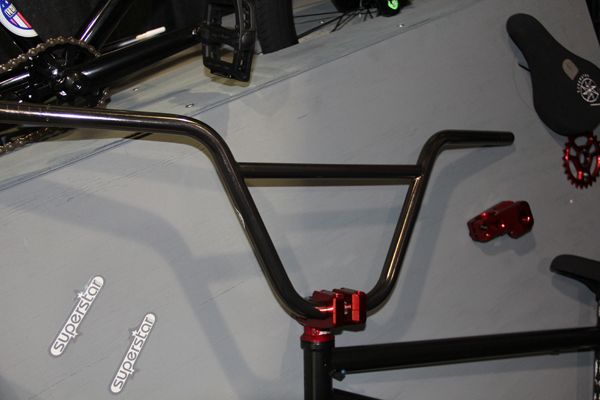 <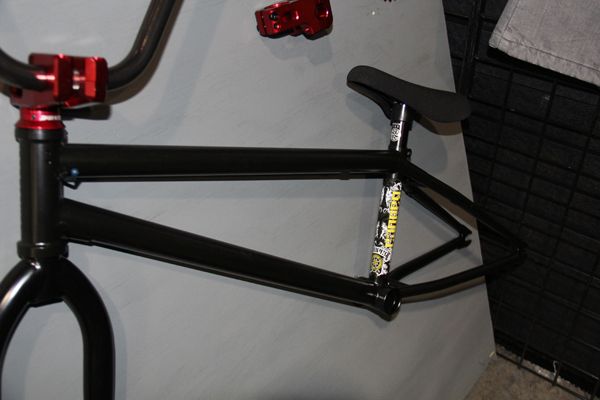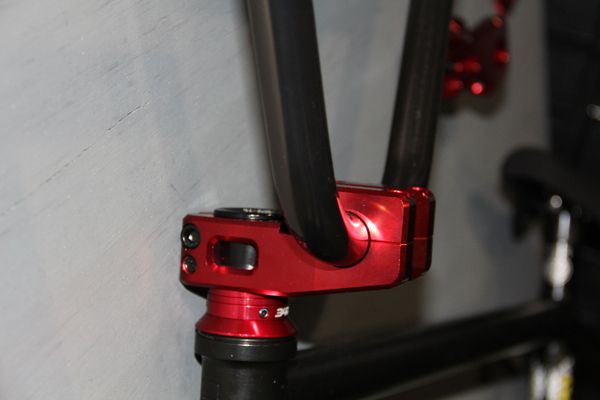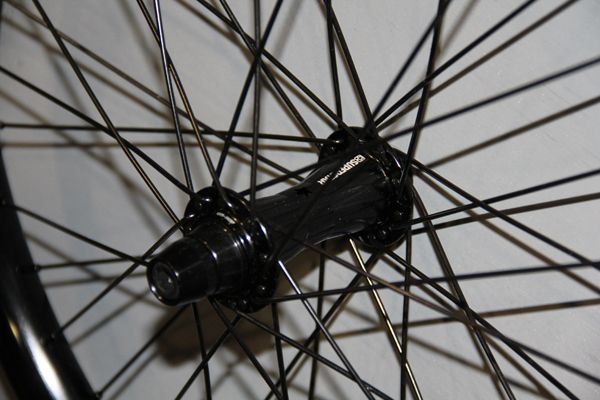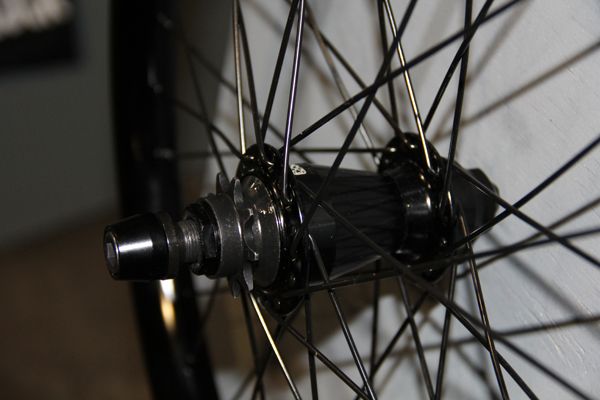 Superstar had a couple items on display which were all pretty new. The stem, grips, seat, sprocket. wheels and frame were all new additions.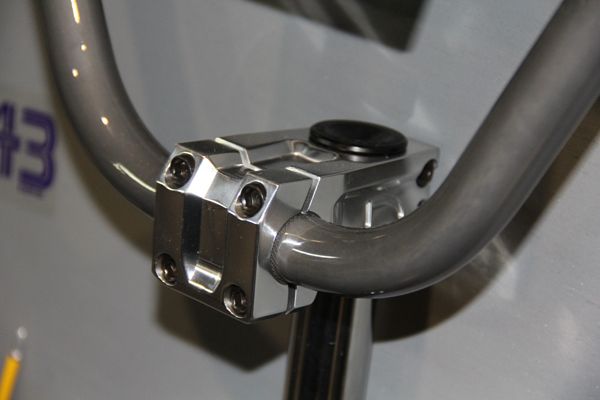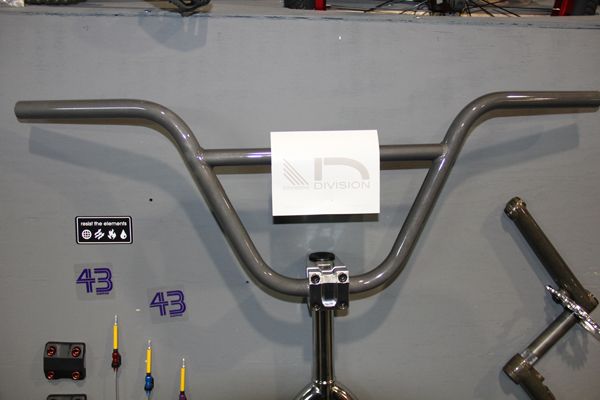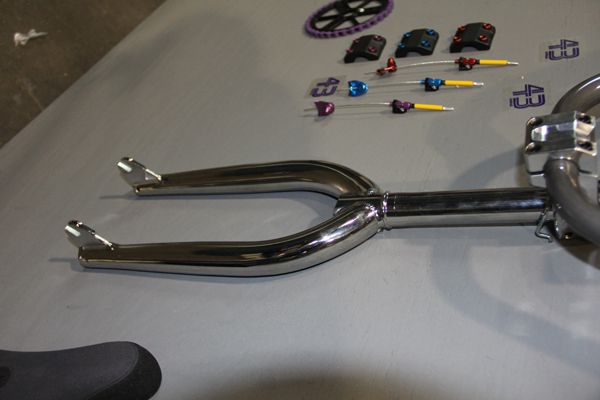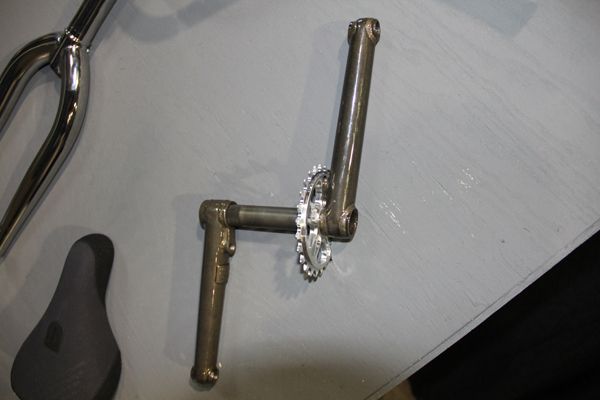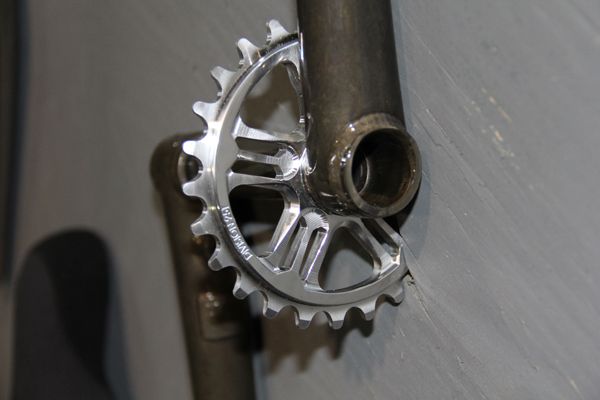 Here's a look at the line up from Division Brand. These products have all been available for about a year now. Real clean and solid products for sure.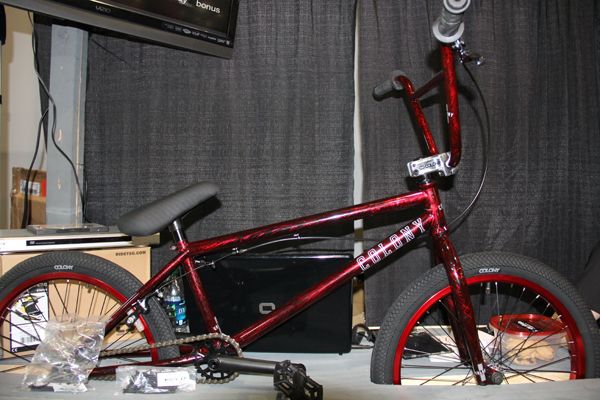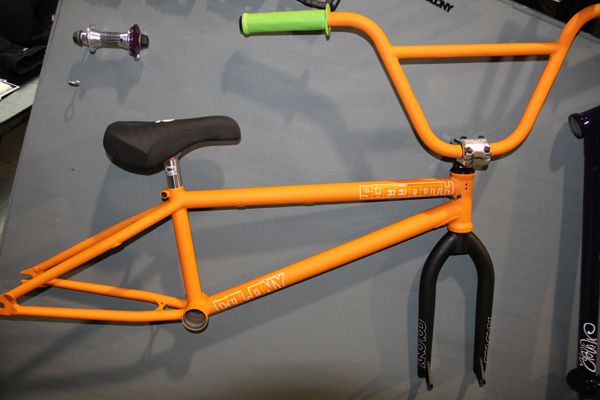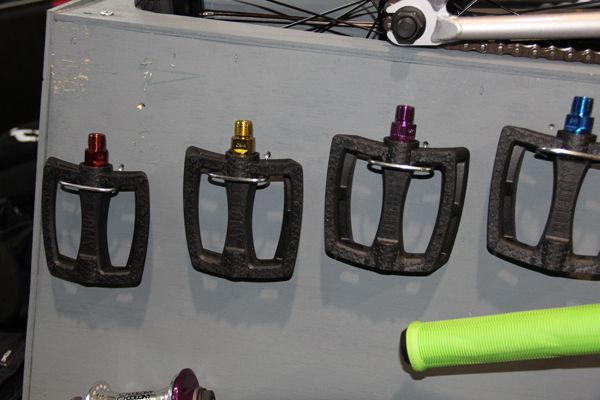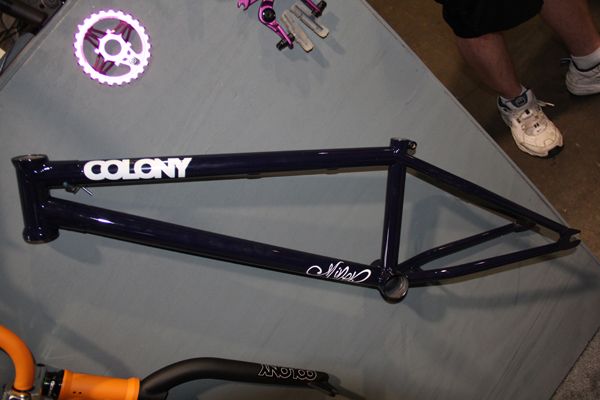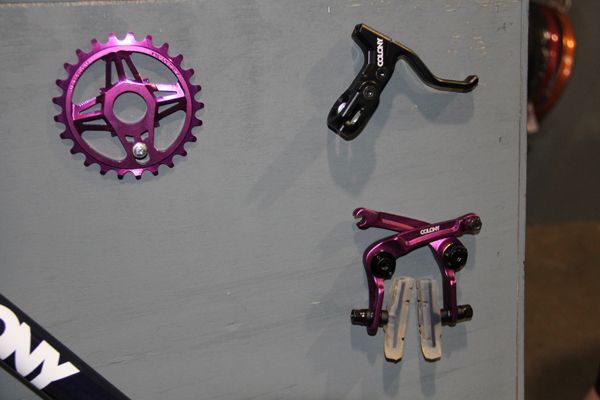 Colony released their 2013 product line about a month back. If you haven't taken a look at that yet, check out their website.
If you are looking to freshen your bike up with some fresh bolts, 43 Hardware is for you.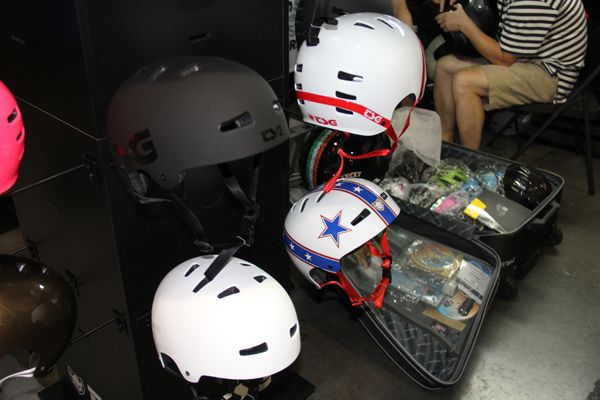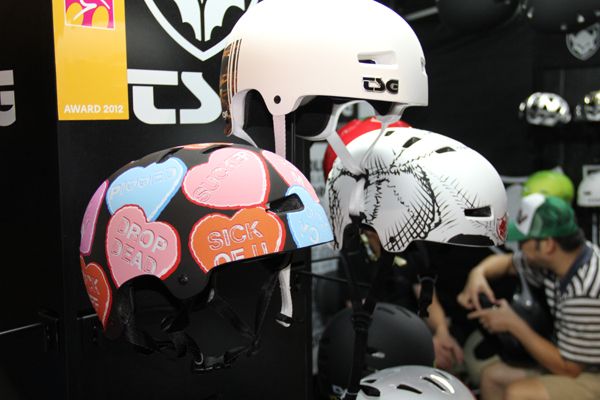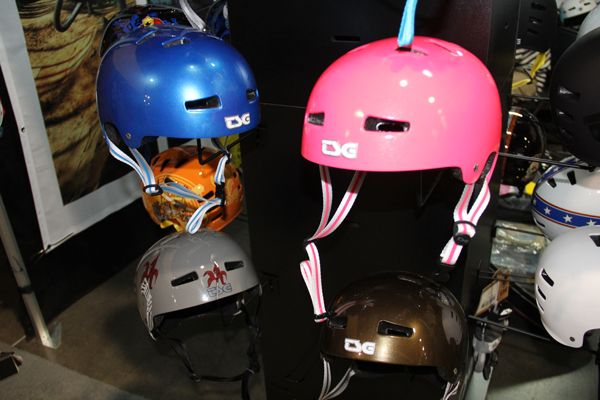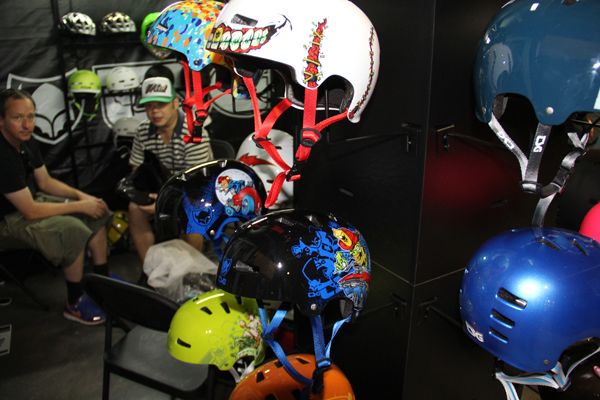 Helmets on helmets on helmets from the guys at TSG. That 3/4 helmet is rad because it has actually been approved for bicycle use and not just a basic skateboard helmet with minimal padding. Head injuries have been so rough for BMX especially the last few years so put a helmet on already.
So that wraps up with Sidewall had at their booth. Pretty quick run through I know. To find out about each brand hit their websites:
Hoffman
Colony
Division Brand
Superstar
Urband Kreation
43 Hardware
TSG helmets
Grindz