Here we go with day two of Interbike! Last night I swung through the Animal Bikes suite to grab a drink or two… Oh, and check out all of the new product they have coming through here soon! They had a bunch of stuff to check out along with the news that they're now going to be distributing BSD in the U.S as well! So let's get into this already!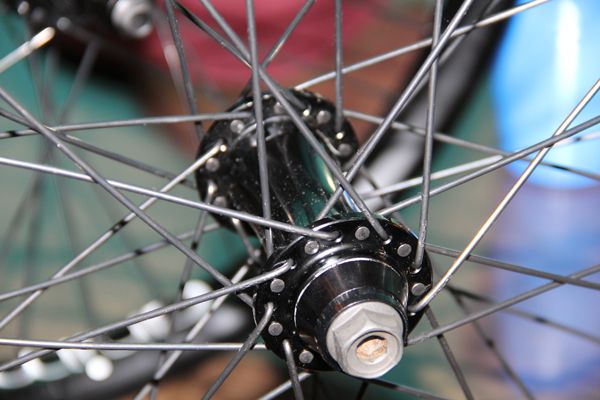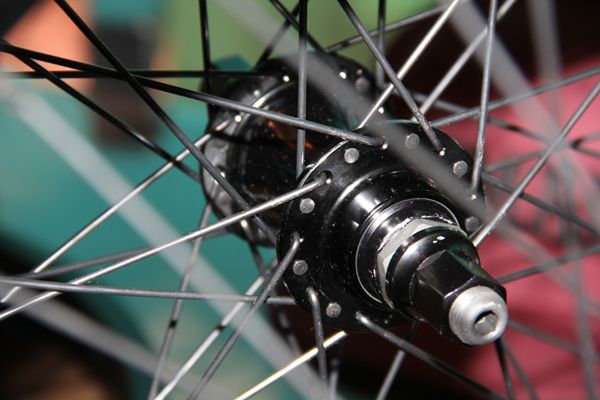 Above we have the new Ben Lewis signature wheels that are coming soon! These wheels will feature the new Animal hubs (the ones updating / replacing the Javelin hubs) and are laced to a 6065-T6 rim (I think it was 6065… Sorry a lot of numbers going around). that they're also releasing soon. They will have hub guards that will be available for these hubs as well.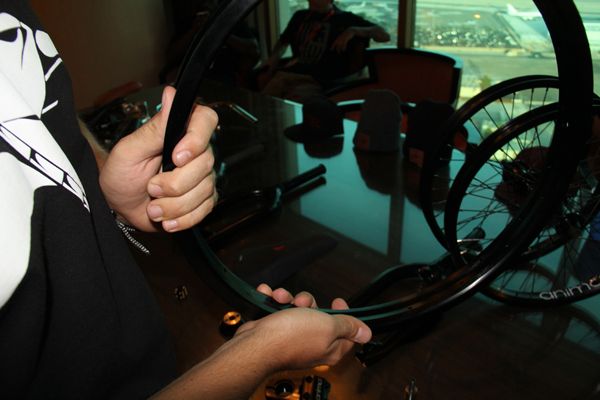 The new 6065-T6 rims (once again I might be a little off on the number). Essentially it's just as strong as the 7075-T6 rims, but more affordable. Can't go wrong with that.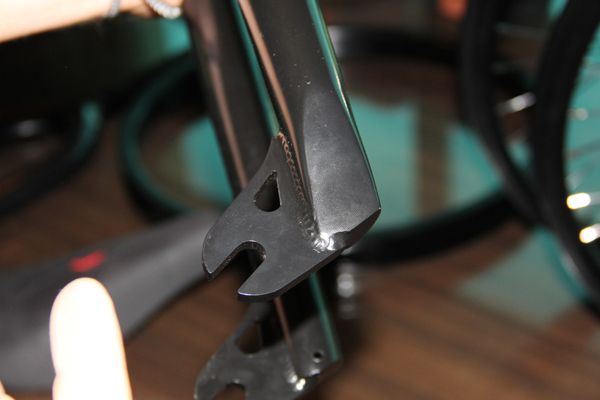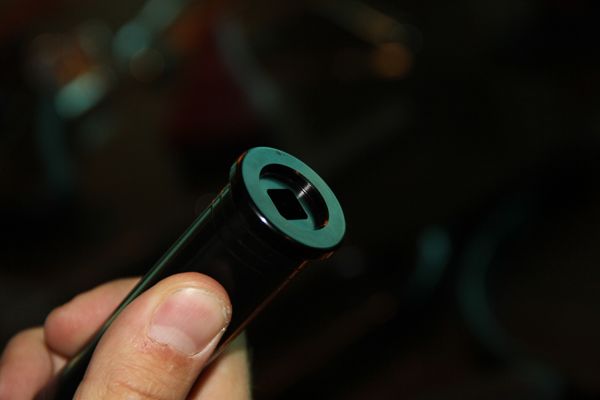 I thought I grabbed more photos of this new fork Animal is working on, basically it's got the wider legs for bigger tires, plenty of peg room and built to be real strong. It also uses the socket cap they're working on too.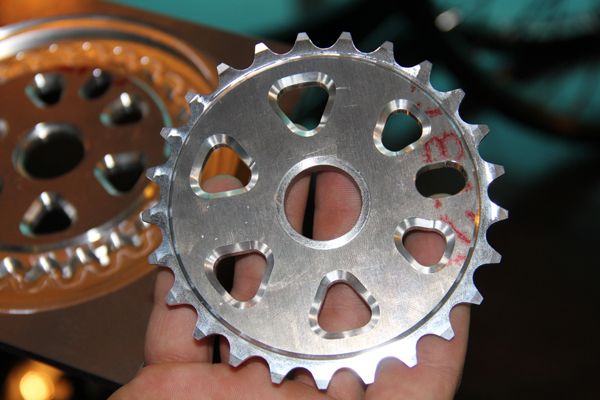 Here's a sample of the new U.S sprocket that Zodiac is working on for them… AMERICA!
The Animal stems always look good.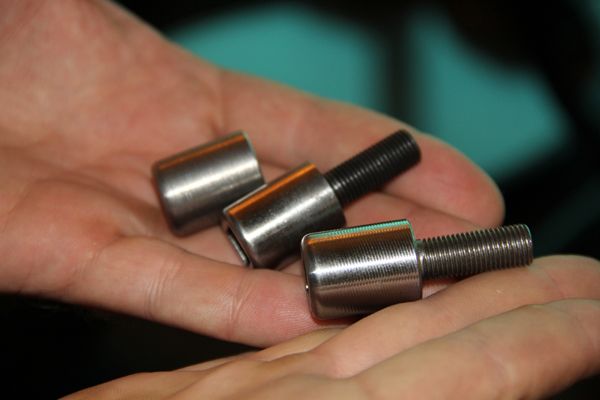 The Chris Silva pegs… Based on the old Primo Jewels. For those of you who don't run pegs, but want something to grind on that isn't your axle.
The updated Nigel seat is coming. They're slimming it down and sticking to the same material. I have a photo that'll show up a little further down that was made from a fabric material they are not going to use because the Animal logo just disappears.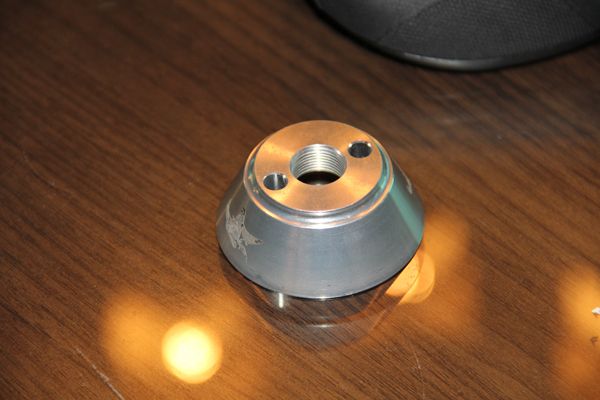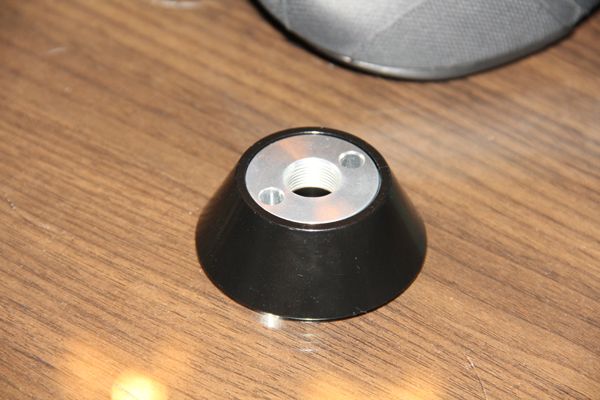 Metal sleeves for the Hub guard are coming. Jared Washington says they slide like mad… So I'm going to trust his word. I was stoked on the plastic sleeves so I'm sure it's rad.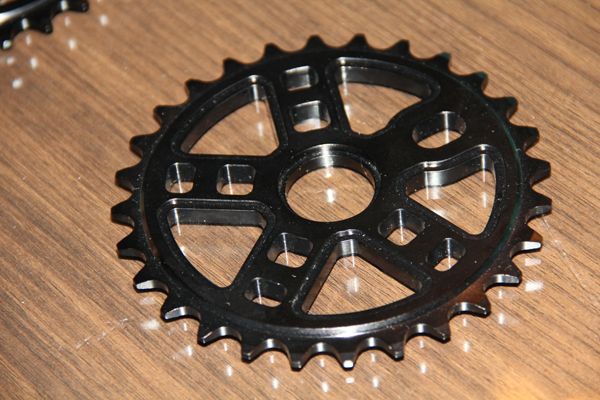 I think this is the new Skavenger sprocket. My mind is blanking a bit.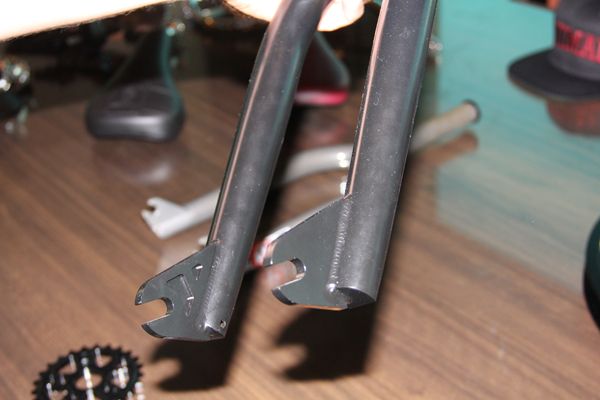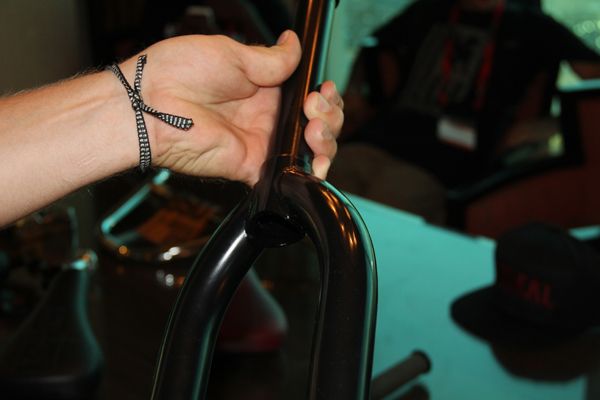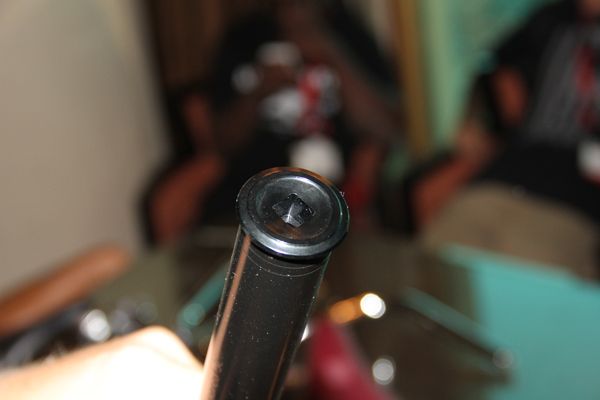 This is a really early stage look at the new Skavenger fork. There's going to be quite a few tweaks, but this is a peek.
Who doesn't like hats?
Like I mentioned above. BSD is now being distributed by Animal here in the U.S.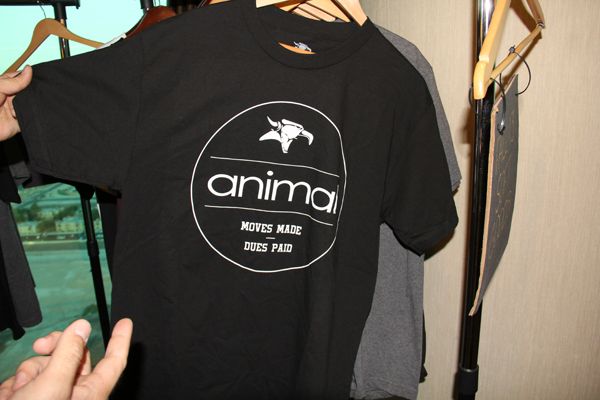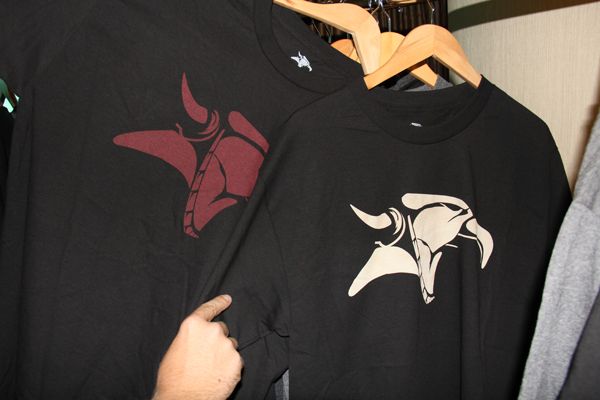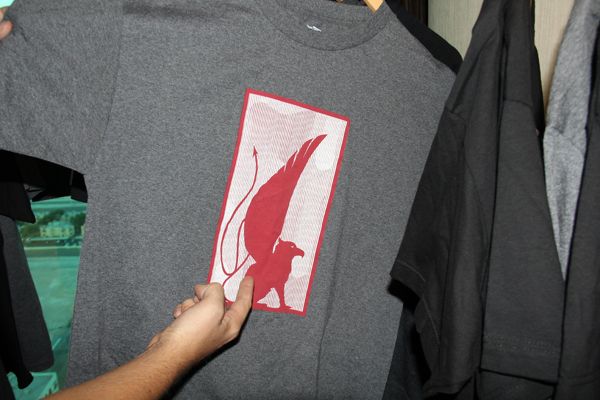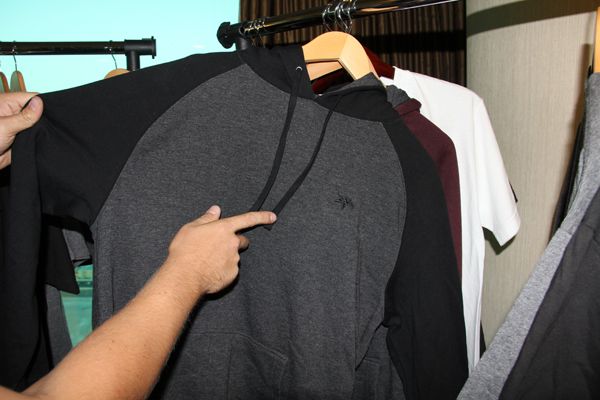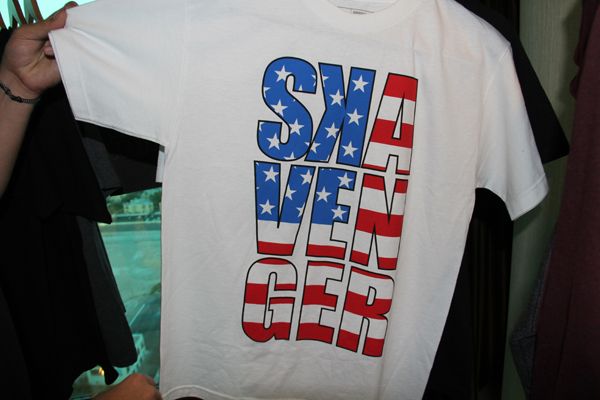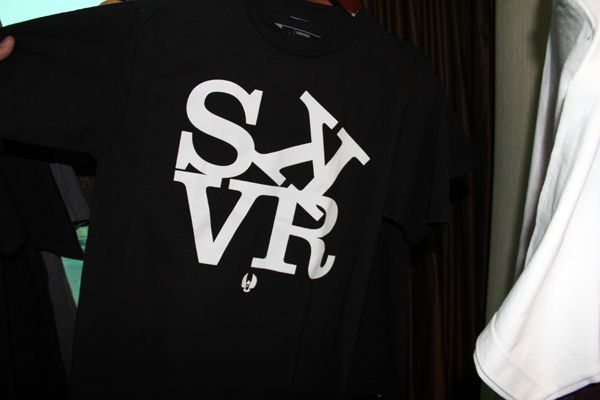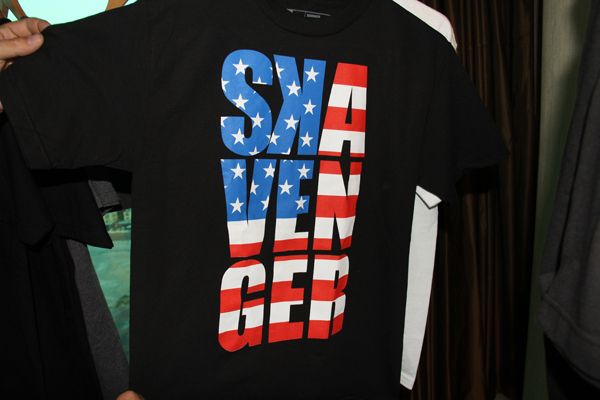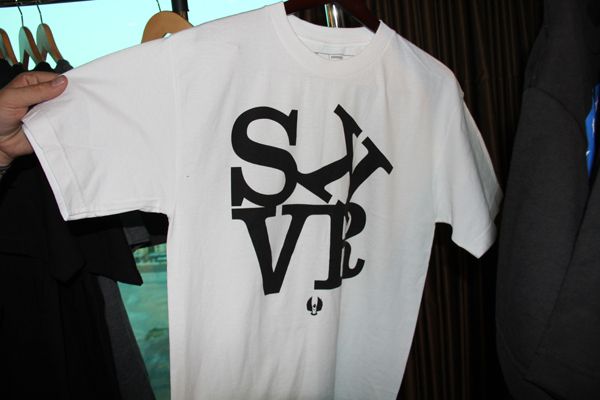 Fall 2013 apparel will be out in a few weeks.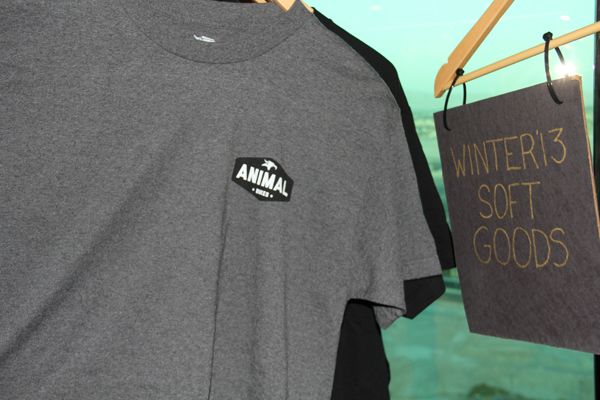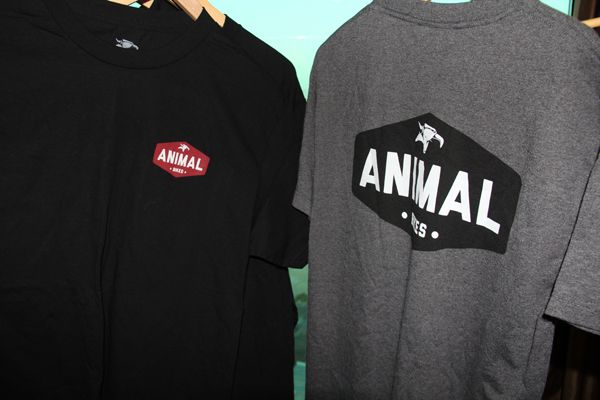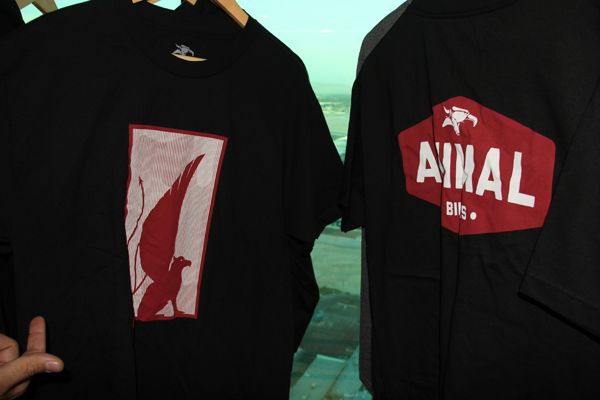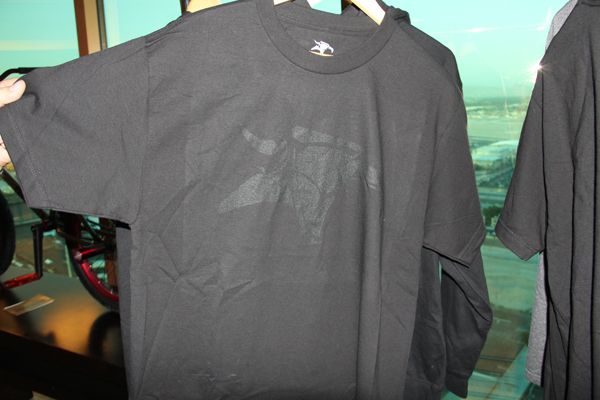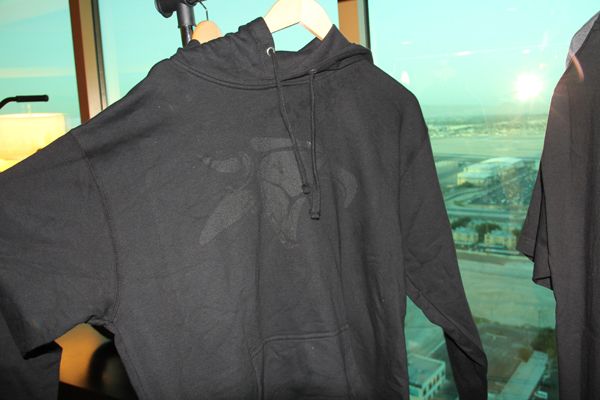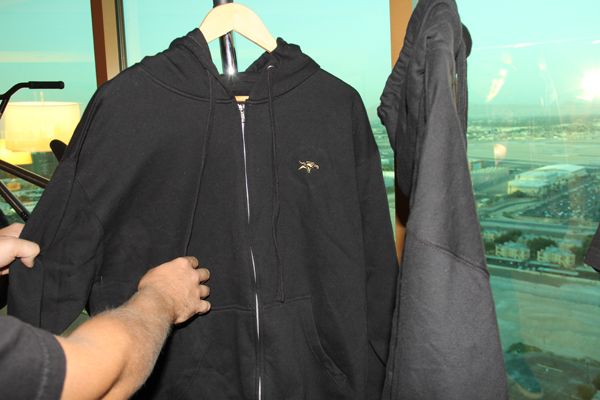 Winter 2013 will be out around November / December if I remember right.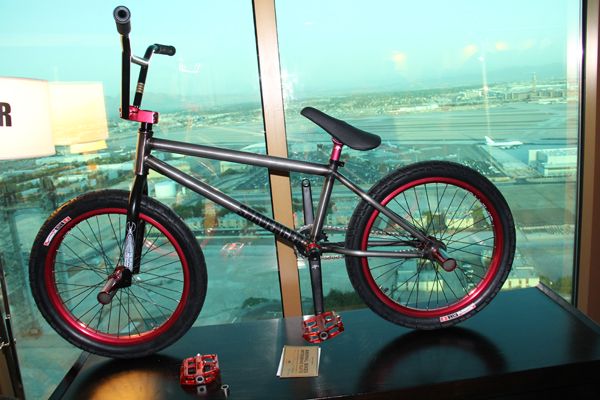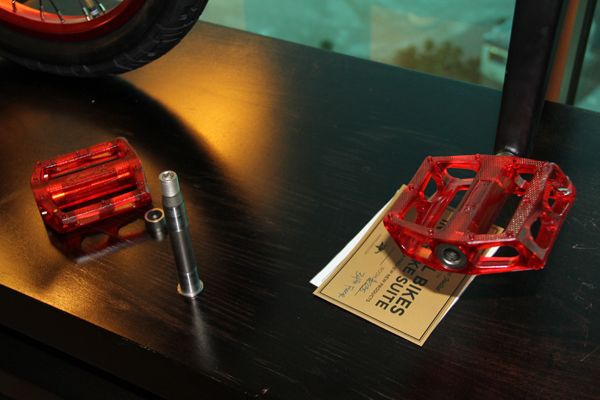 Skavenger U.S frame all decked out with product that's out now between Animal and Skavenger.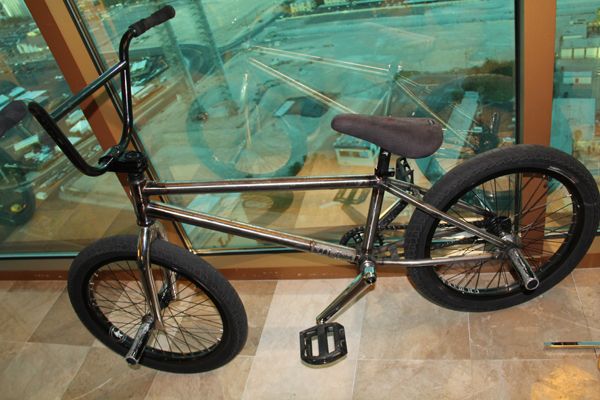 <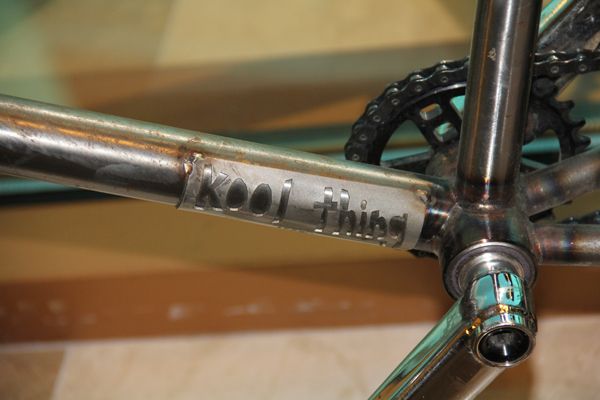 Tyrone Williams' bike. This has that fabric version of Nigel's seat that won't be out. As you can see it wears pretty rough. Also, Animal is distributing / calling orders for Custom Kool Thing frames from Spooky Dave… So if you are a shop or a rider and want to do a custom frame, hit Animal up and they can make that happen.
That wraps up the Animal and Skavenger suite!
You can find out more about Animal and their products by visiting their website — AnimalBikes.com
You can find out more about Skavenger and their products by visiting their website — Skavenger.com