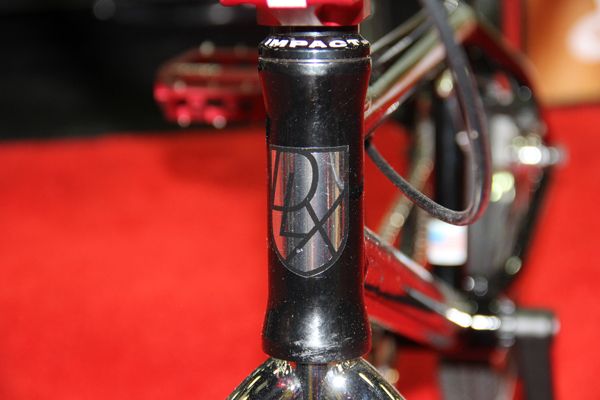 Cruising on, we caught up with Mark Noble at the QBMX booth to see what he has cooking for Deluxe and And Forks. Let's get into the trails goodness!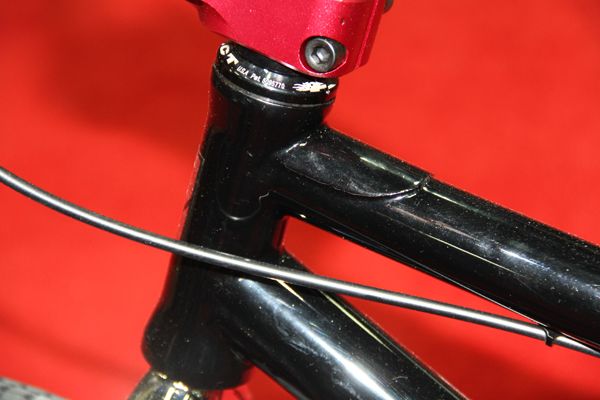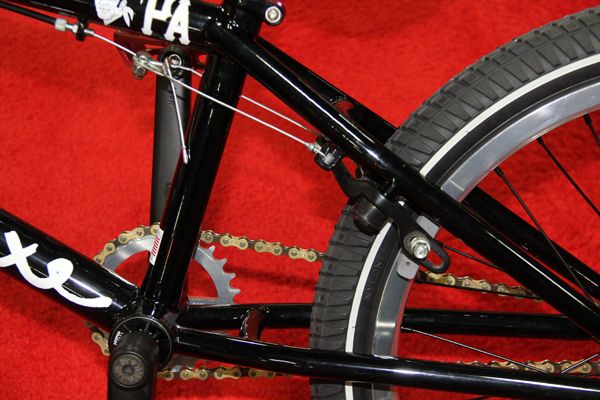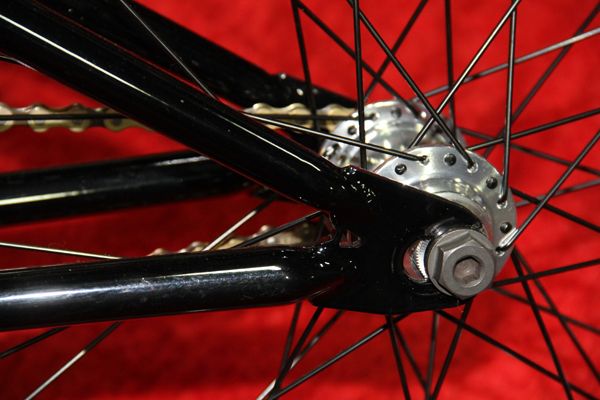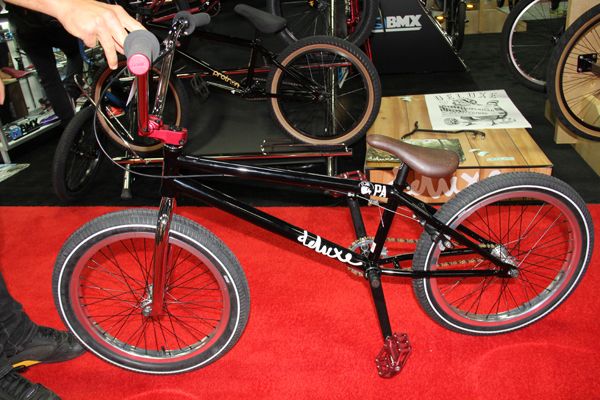 Alright, so here's something you probably heard about already. Deluxe is working on TWO versions of Mark Potoczny's signature frame. The PA Model and the PA USA frame. Above is the USA version which is made by Solid Bikes. Below we have the PA Model which is made in Taiwan.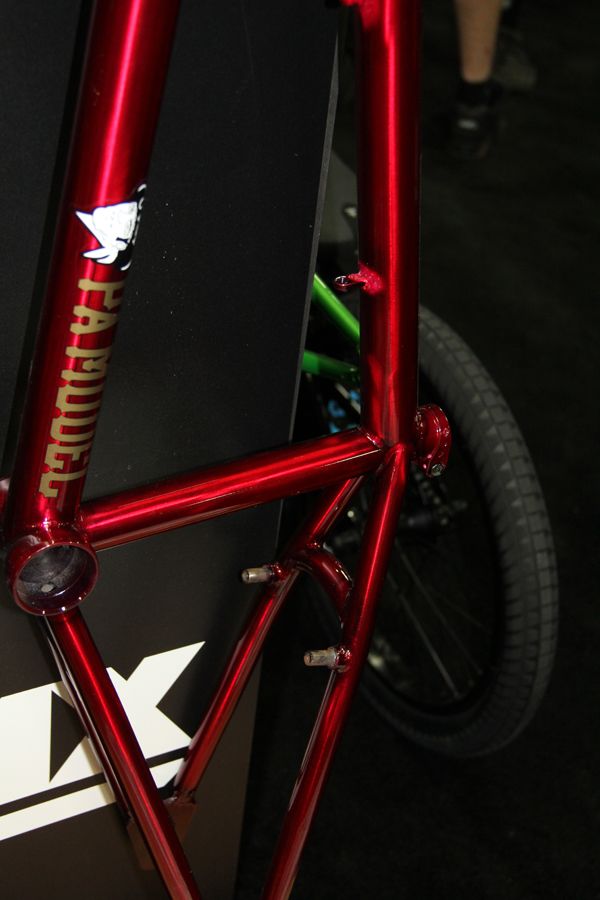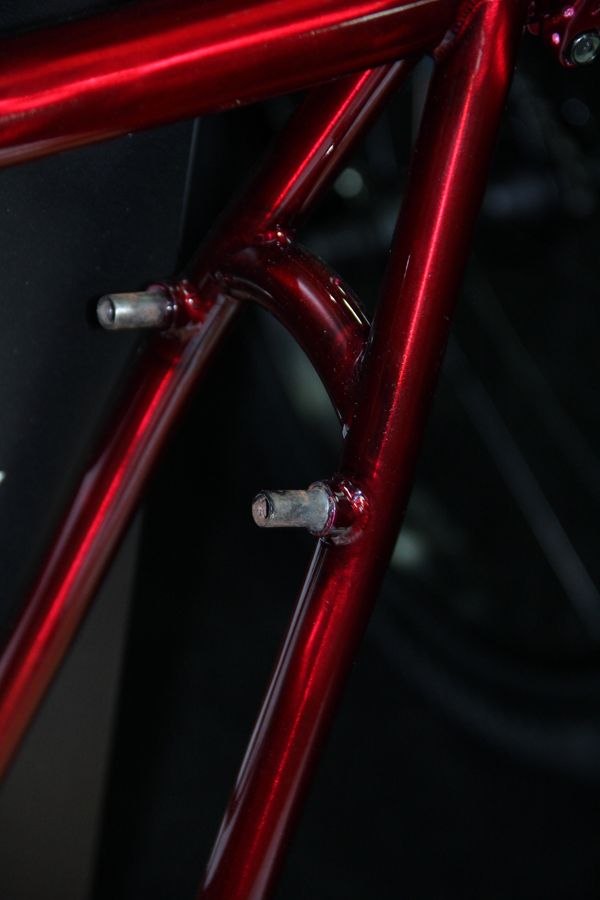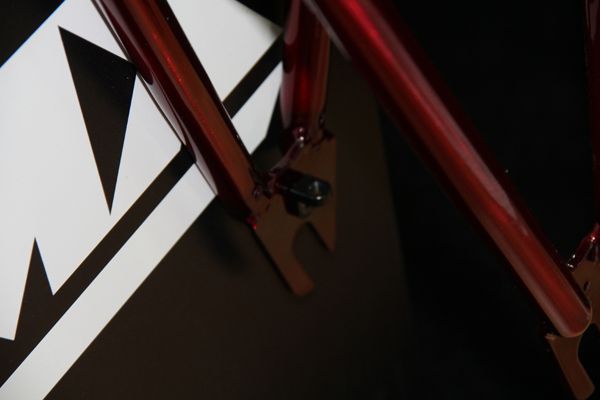 Alright, so what are the differences? Both frames feature the same geometry and most of the same features. There are just a few differences like the Taiwan version features an ovalized down tube, chain tensioners and is made from Sanko Japanese chromoly, the USA has 4130 Chromoly tubing, no chain tensioner, a butted down tube and different graphics. Both frames are still pretty similar but there are differences. These are both out very soon.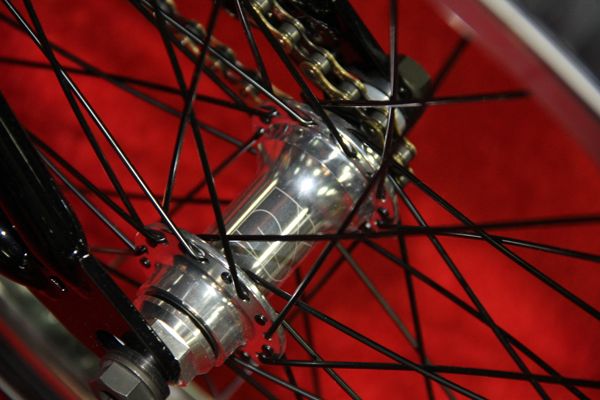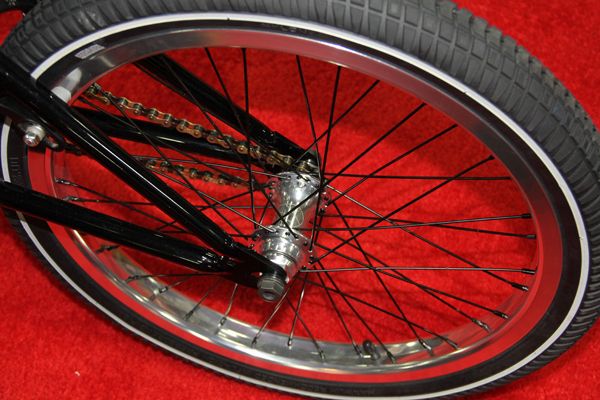 Deluxe's complete wheels are smooth rolling and real clean.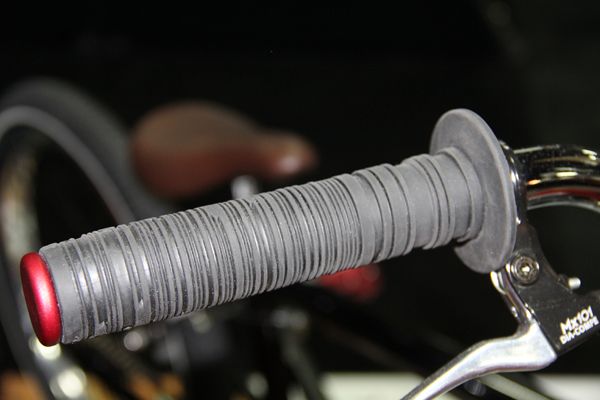 Man sized Shovel Hands grips.
The Deluxe bars come in two versions Large and XL. The Mark Potoczny "Welcome" bars will be going into production right after Interbike as well. More info on that when it becomes available.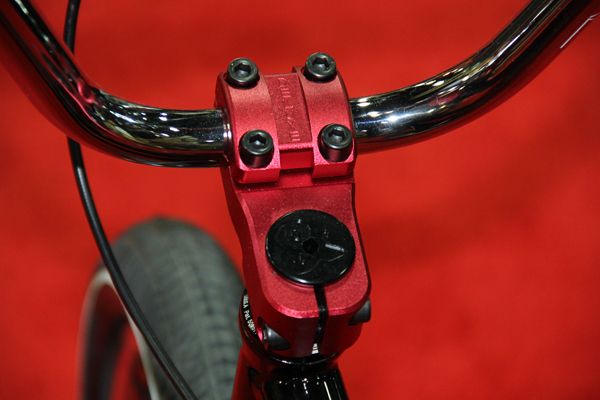 That F-Lite stem.
The F-Lite pedals are a classic.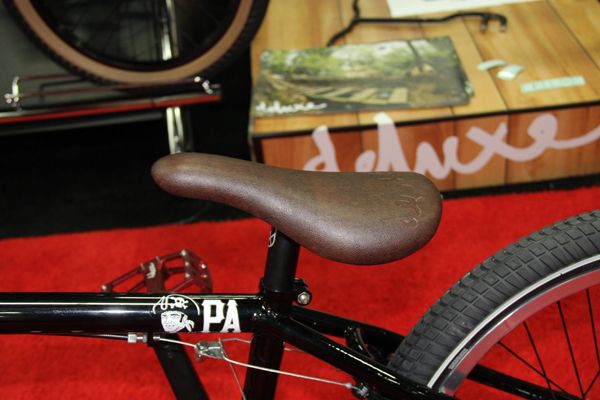 Deluxe have a tripod seat and post coming!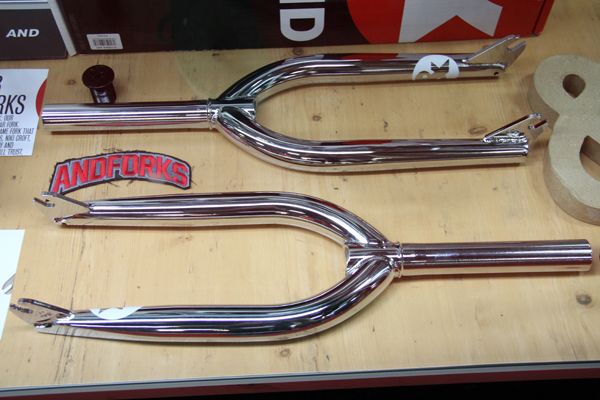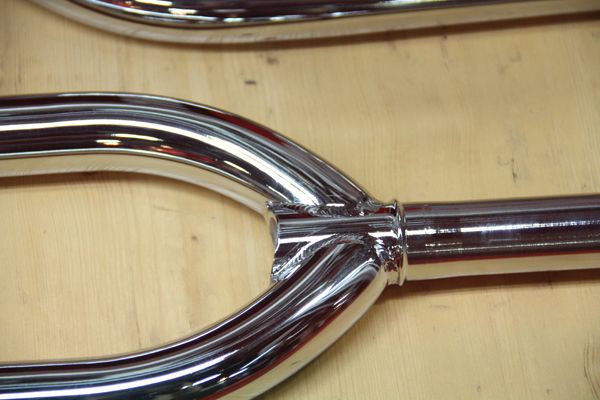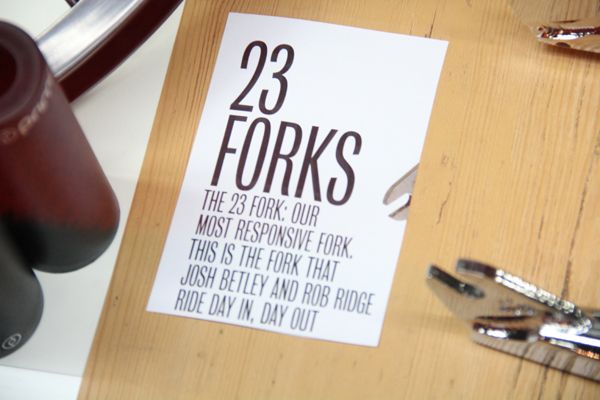 4 versions of the And Forks, forks. Both of these are also available with front brake mounts!
So that wraps things up for Deluxe and And Forks. Really looking forward to Mark's PA Model frame finally becoming available after A LOT of time going into getting it just right!
You can find out more about Deluxe by visiting their website — DeluxeBMX.com
You can find out more about And Forks by visiting their website — AndForks.com