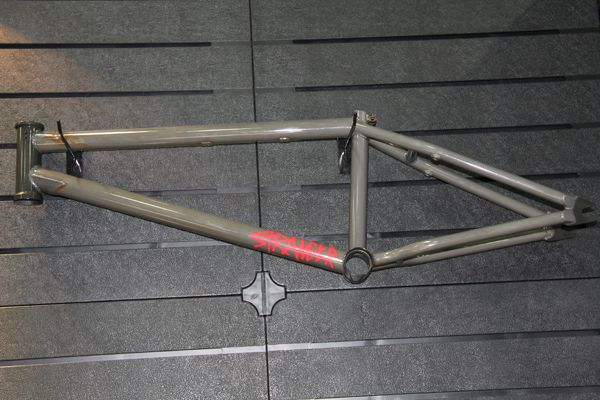 Here's one that if you told me a few weeks or so ago that they were going to be at Interbike, I wouldn't have believed it. Things with Stranger appeared to be done for the majority of this year up until recently. They announced a new stacked team and have dropped two heavy videos online to really get the point across that the brand is back. Along with that team comes a slew of new products as well. Let's get into this!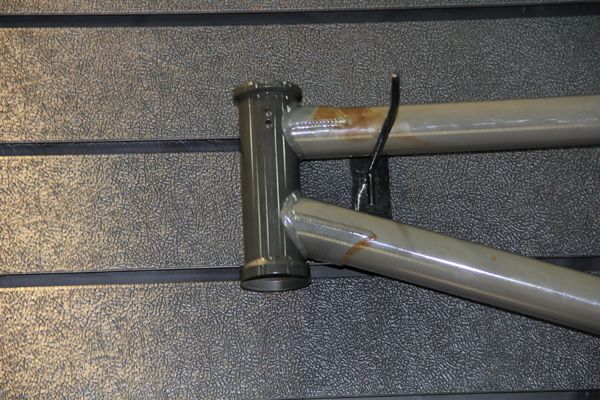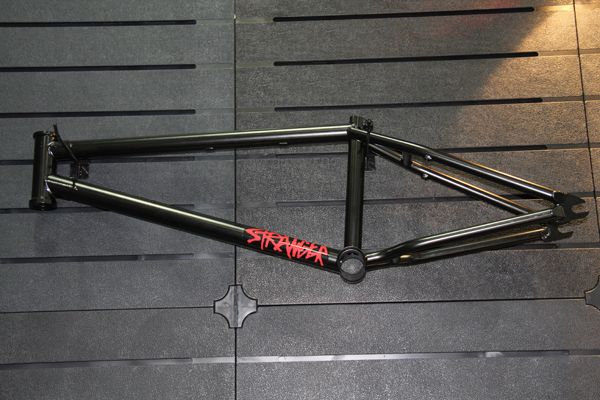 I'm not sure the exact details on the frame, but I'm assuming it's the first team frame. Based on what I'm seeing, it's safe to say it looks like a sturdy unit.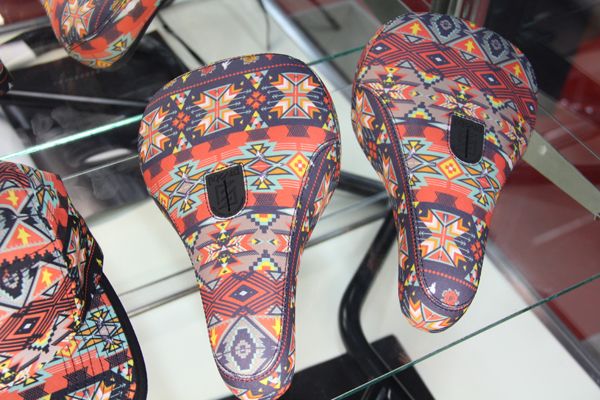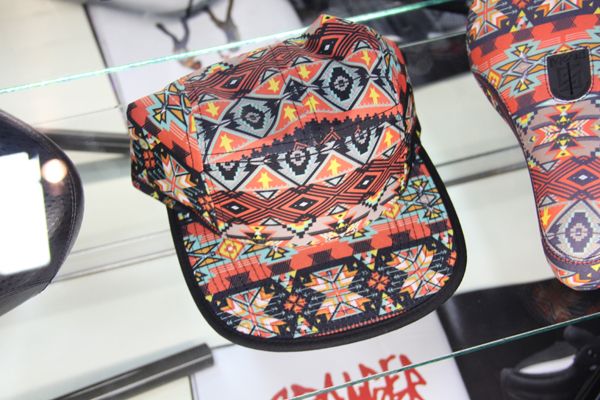 This is definitely a unique look that is one of a kind at Interbike for BMX.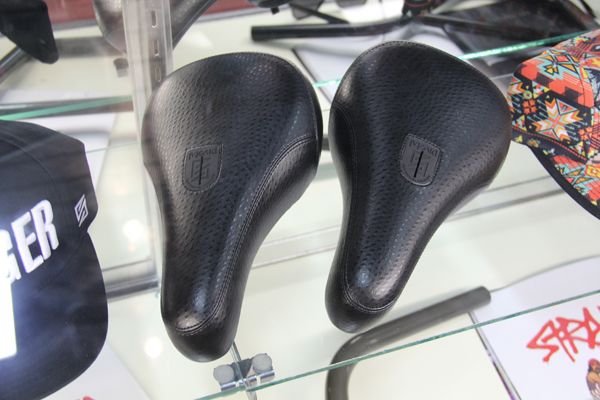 For those of you less colorful guys out there.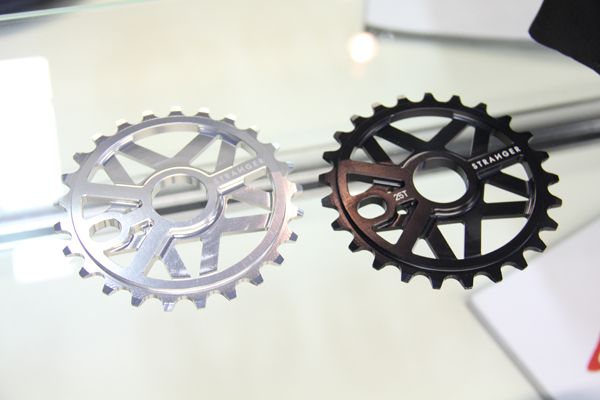 Clean looking sprockets.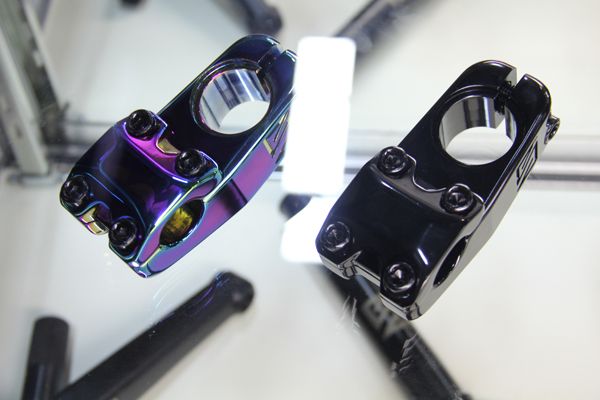 One thing I think we'll be finding more of in BMX is the forged stems making more of an appearance. If done right, they can be stronger and are less expensive. Win, win. They got that oil slick everyone has been on too.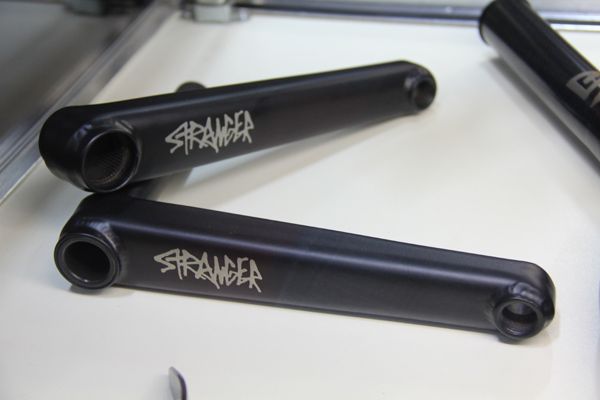 19mm, 48-spline 2-piece cranks.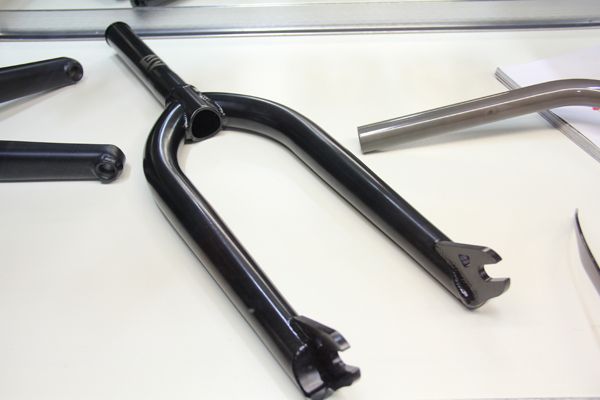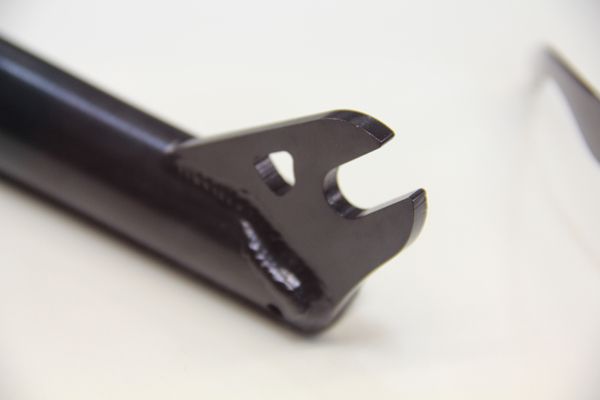 Looks like they have a real solid fork to start things off with right as well.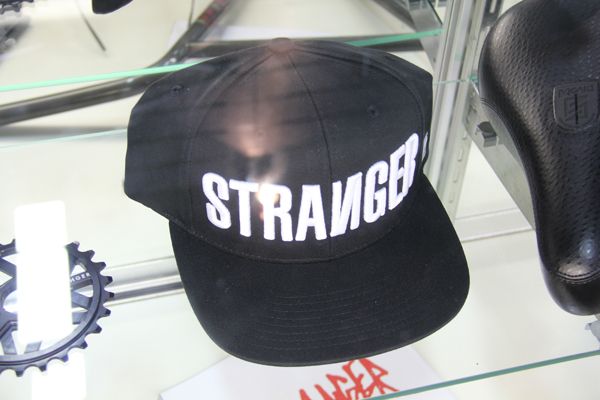 Hat action.
If I remember right, these bars will be available in 8.7″ and 9.1″ rise. Don't quote me on that just because I've heard a lot of numbers today, but that sounds right.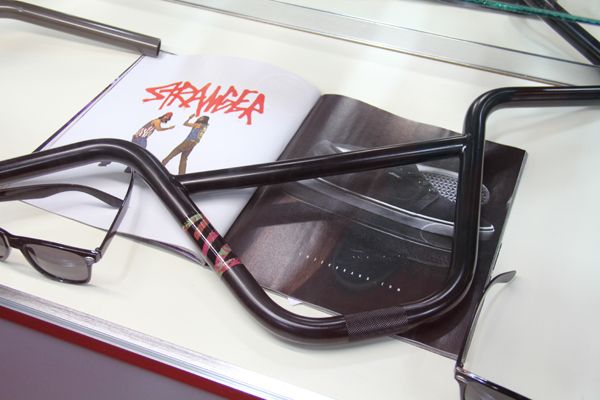 2-piecers for the guys who like the more traditional route.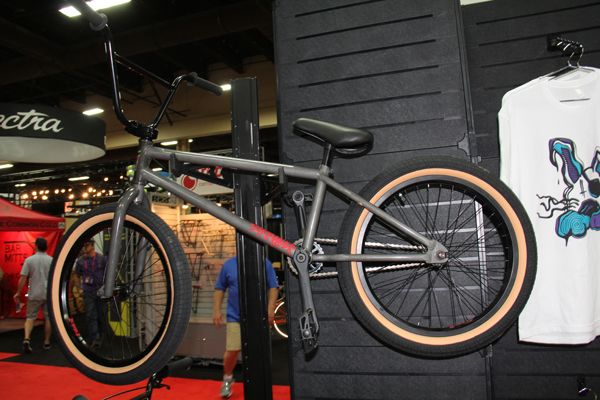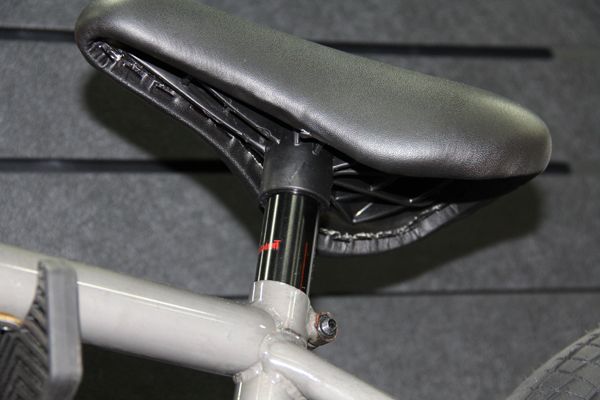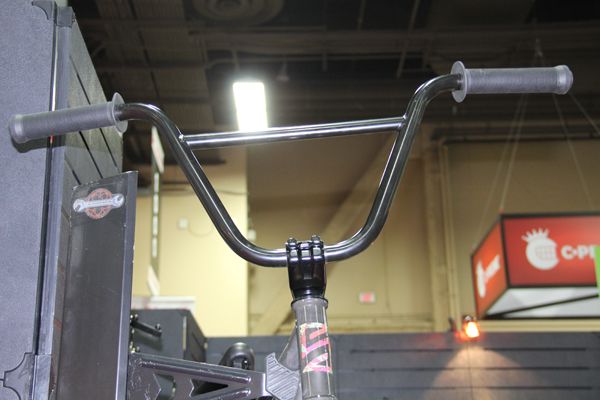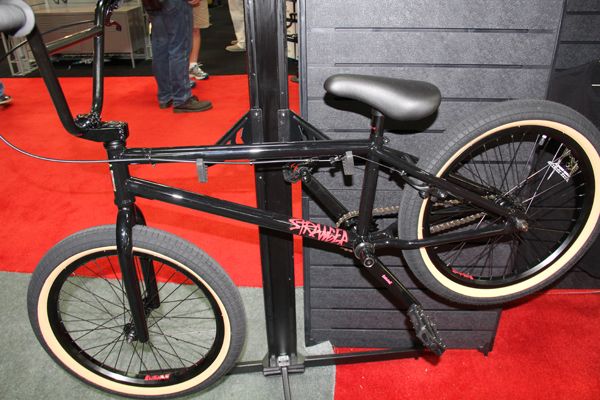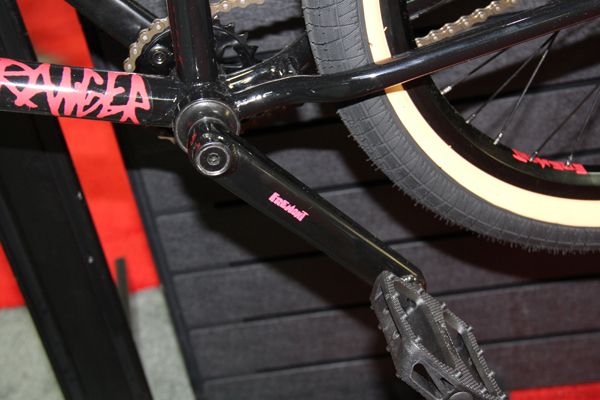 This one caught me off guard a bit. Given, I'm sure this whole line was all in the works during their quiet period… I didn't expect to see two complete bikes in this line. They've taken Stranger and brought back Fremont (after a few year hiatus) and turned it into their price point parts company to deck the bikes out with. Overall, I'm impressed with what Rich has done with things so far and I'm definitely interested to see where things go in the future.
You can check out the Stranger website by visiting — StrangerBMX.com