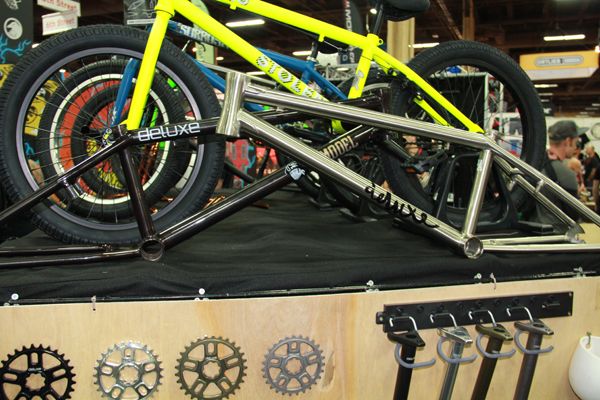 No slacking on our end. We kept moving and made our way over to the Deluxe BMX guys to see what they have cooking up for 2016. As a bunch of you probably heard, they were bought out by Kris Bennett and a few others last year and they have a bunch of dialed in products hitting shops and mail-orders now, so let's get into it!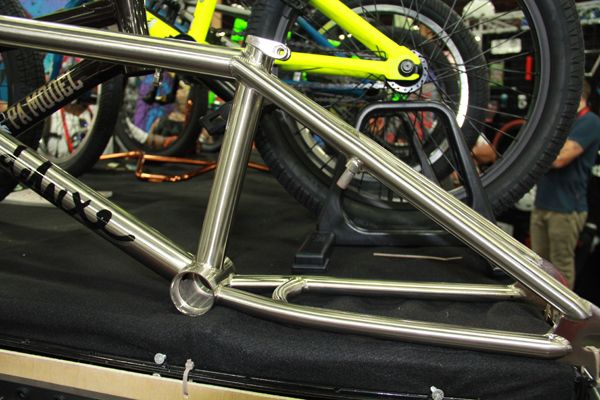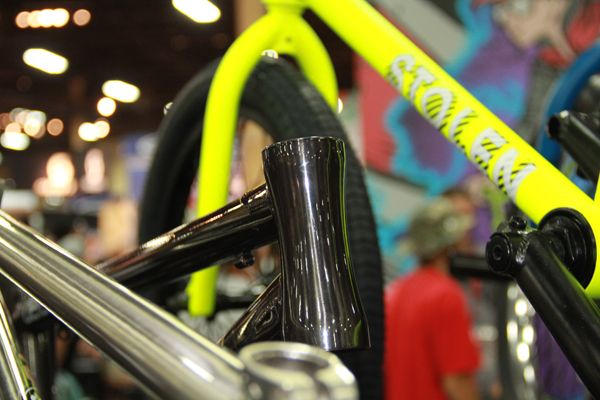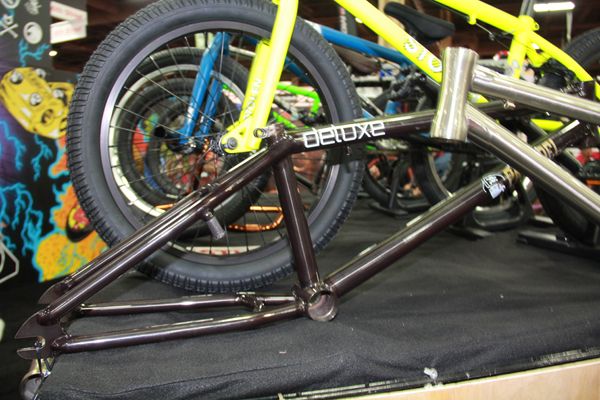 The Mark Potoczny PA Model frame looking so good. Love the bullet tip stays and hour glass head tube.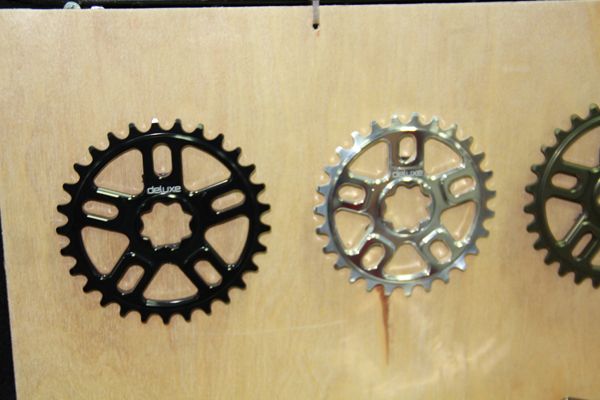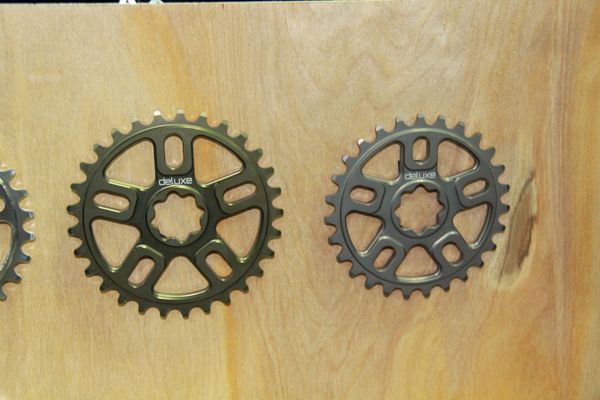 The T-Spider sprocket is compatible with most cranks thanks to their design that comes with different spacers to fit different spindle sizes and styles.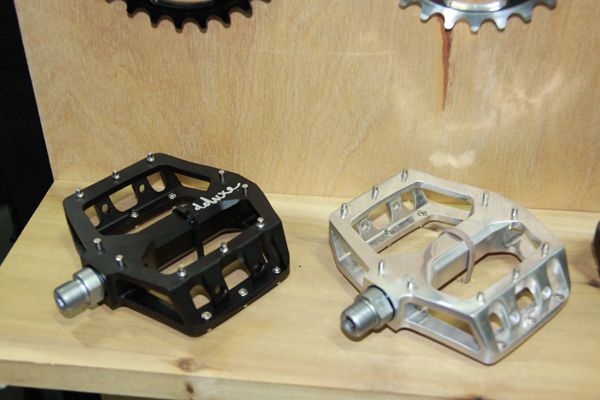 F-Lite pedals are always going to be a classic.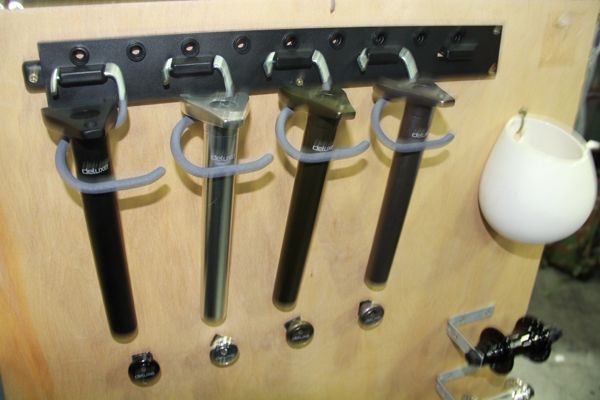 Whoops. Got a little wild with the camera on these two. Tripod post and barends.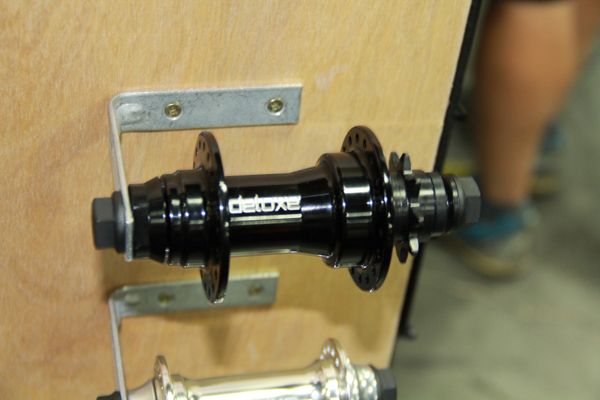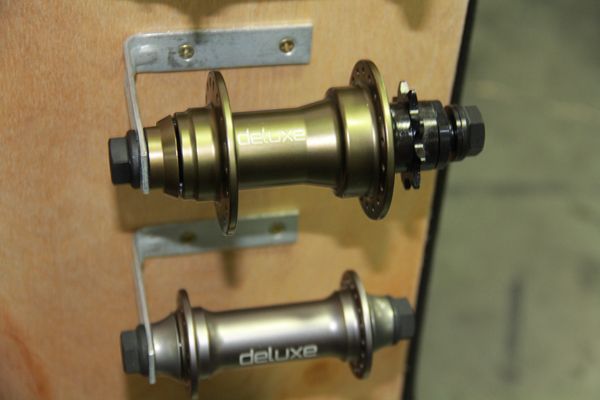 No freecoasters here. Just a clean and classic cassette and front hub.
Beefy Shovelhand grips!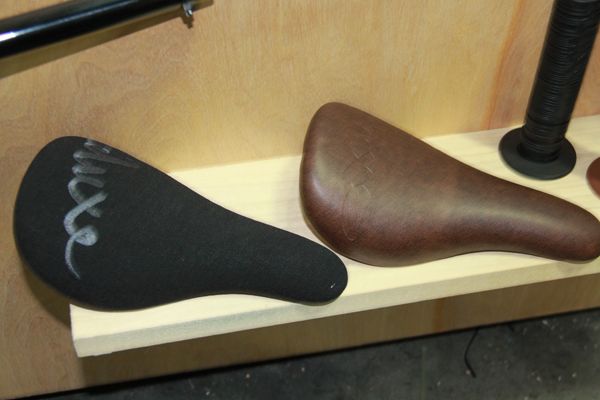 Tripod seats.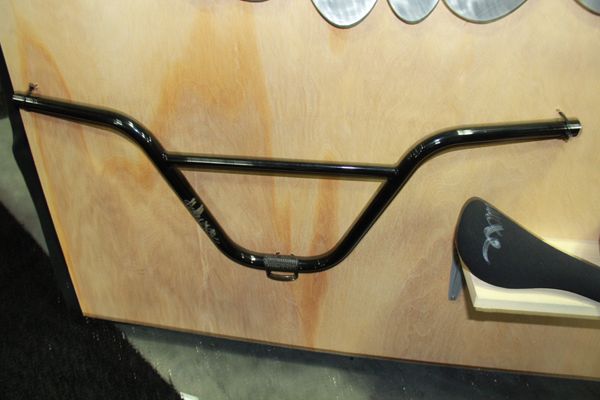 Man, I'm blowing it with these photos. The Deluxe bars!
So, that wraps things up! Digging how Deluxe keep things clean and dialed. Like we mentioned, they have this product hitting BMX shops and mail-orders worldwide now.
Questions? Let us know in the comments!
Check out more from Interbike 2015 — Interbike 2015