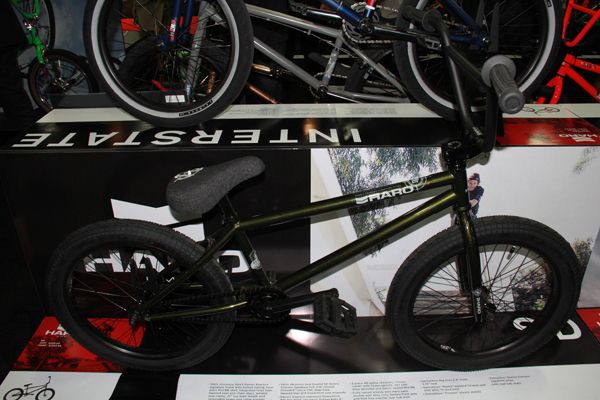 Moving along, we headed over to the Haro and Premium booth to take a look at just what they had cooking up for this year. They have been putting a lot of focus on the Retro side of Haro for a while and it has looked rad, and it looks like they have continued with a few new items like a Dennis McCoy signature complete that is so badass. Check out more photos below!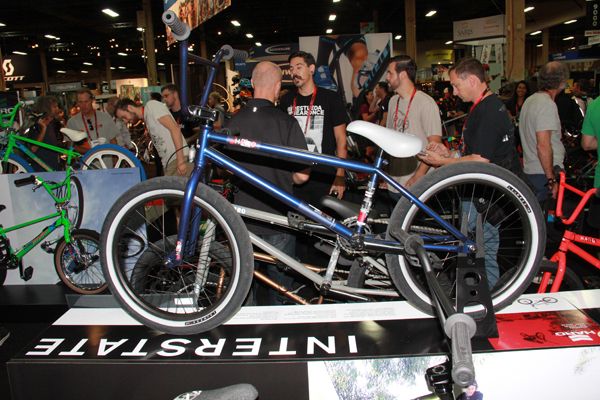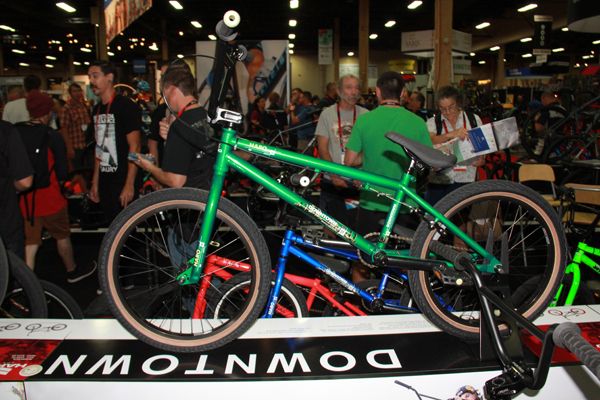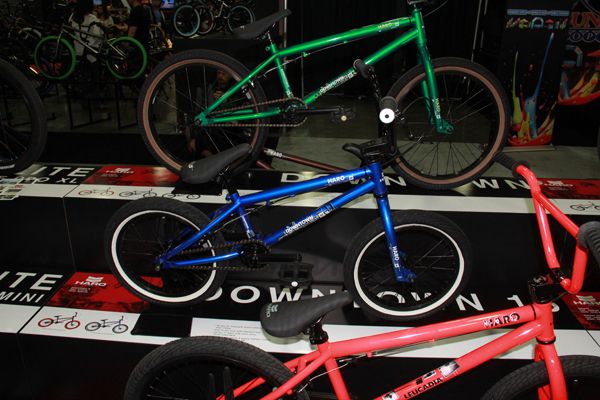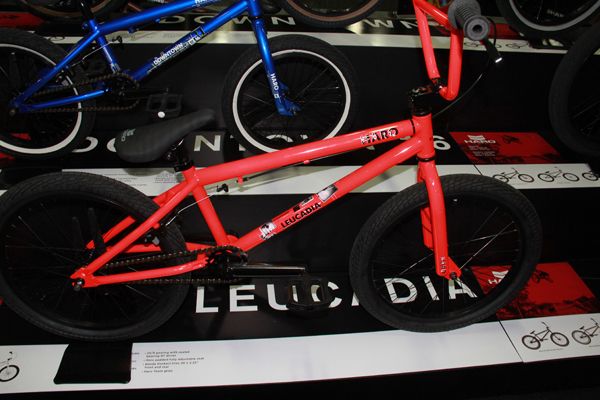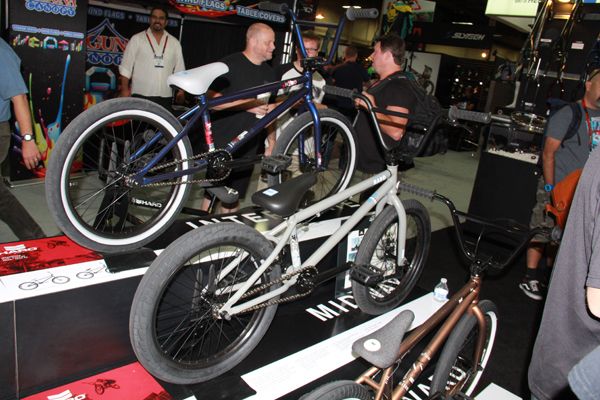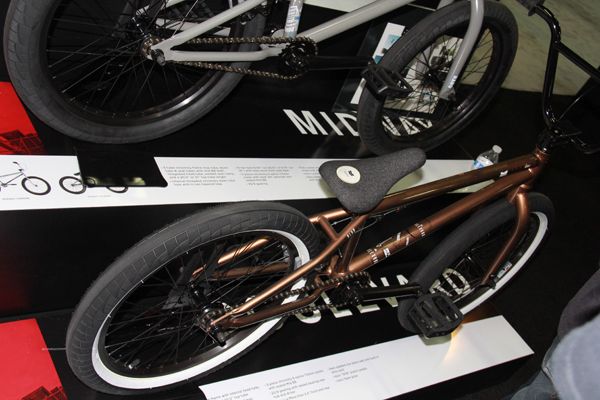 Haro keeping their complete range of bikes looking good as always for 2016. Sorry for some rough photos. Gets tight in there with people and makes it hard to get a good angle.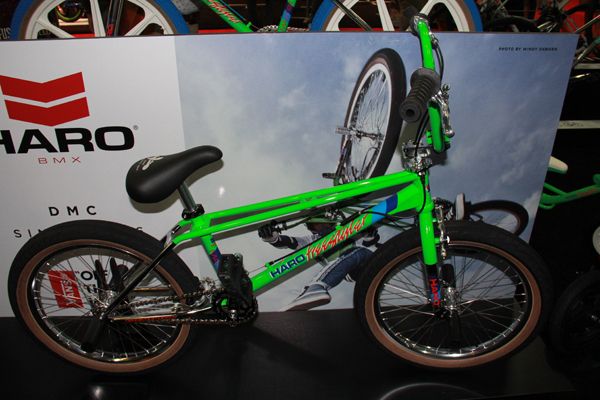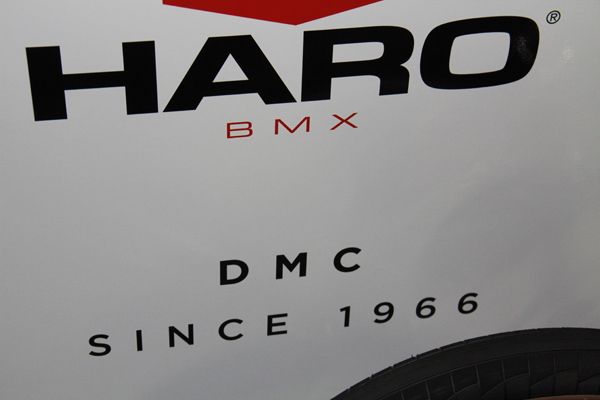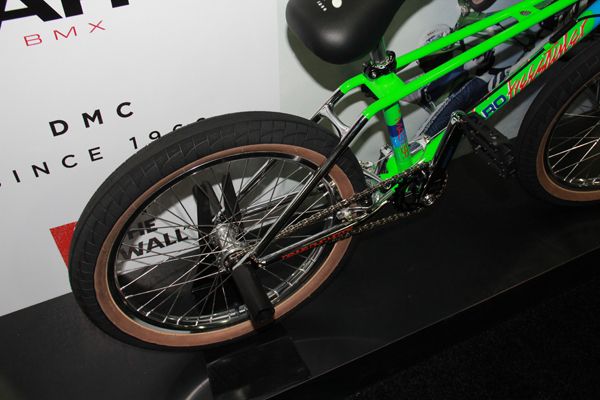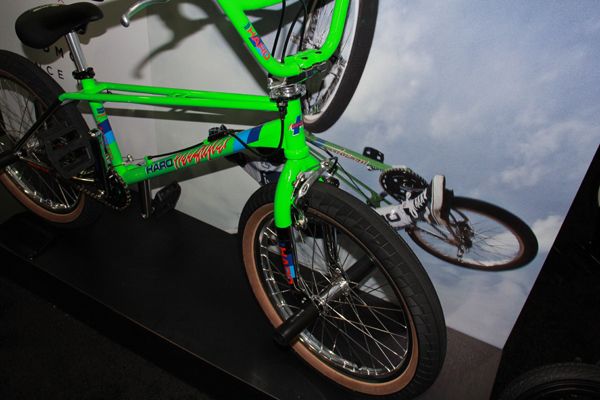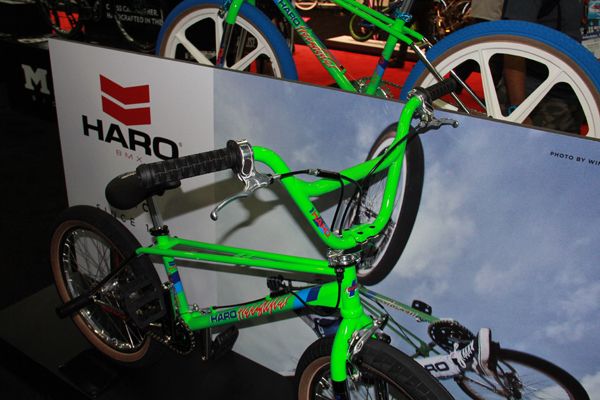 Here's one that is getting a TON of buzz at Interbike. The Dennis McCoy signature complete that is based on a setup he ran way back in the day. This bike is a true classic with more modern touches. Basically any old school collector is going to need this bike.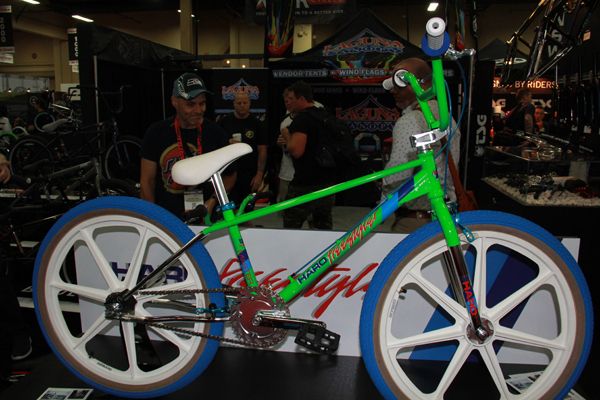 24″ cruiser with the classic touch.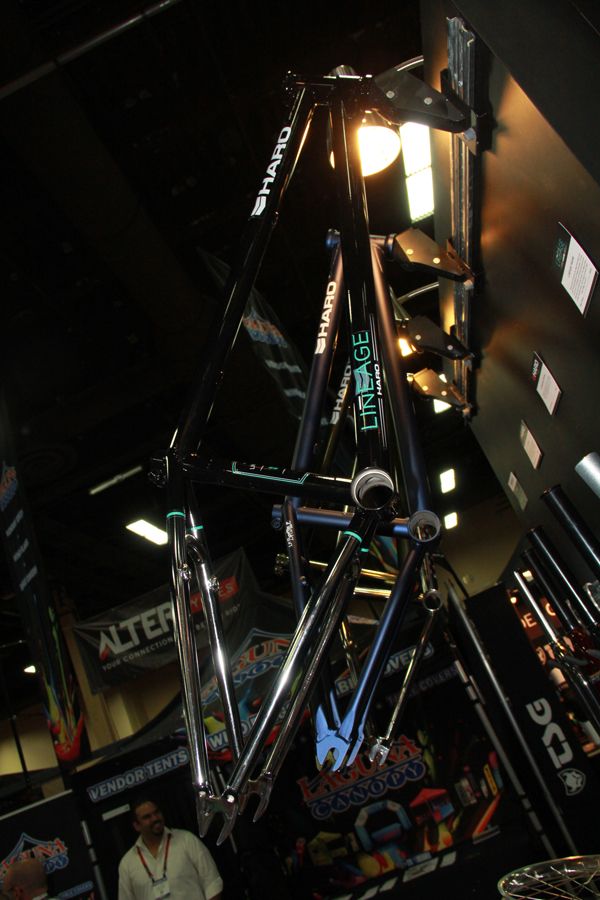 The latest version of the Lineage frame features a rad black, blue and chrome colorway.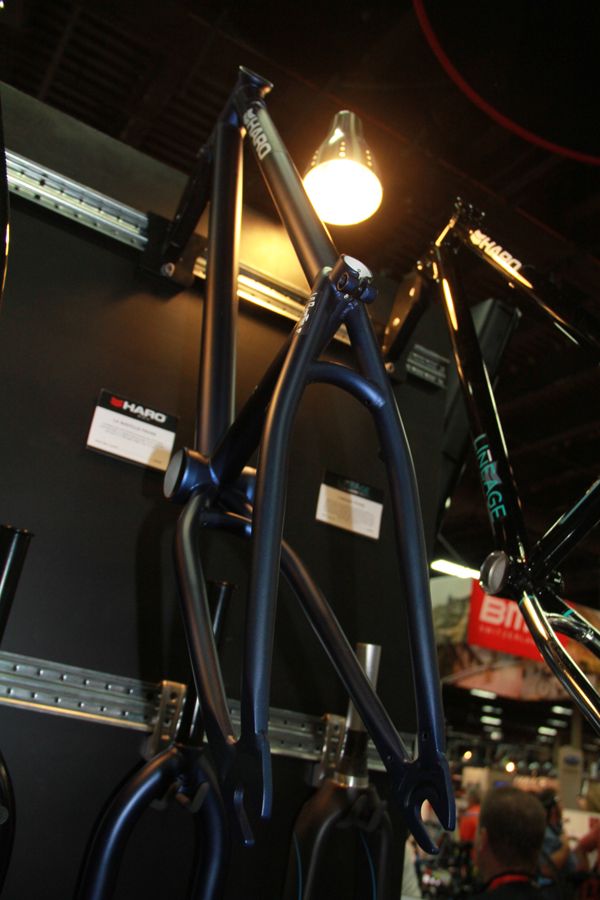 img src="http://i225.photobucket.com/albums/dd263/bmxunion/Interbike%202015/IMG_4949_zpss40ap7qj.jpg" border="0″ alt=" photo IMG_4949_zpss40ap7qj.jpg"/>
Matthias Dandois' signature La Bastille frame that's great for flatland and street.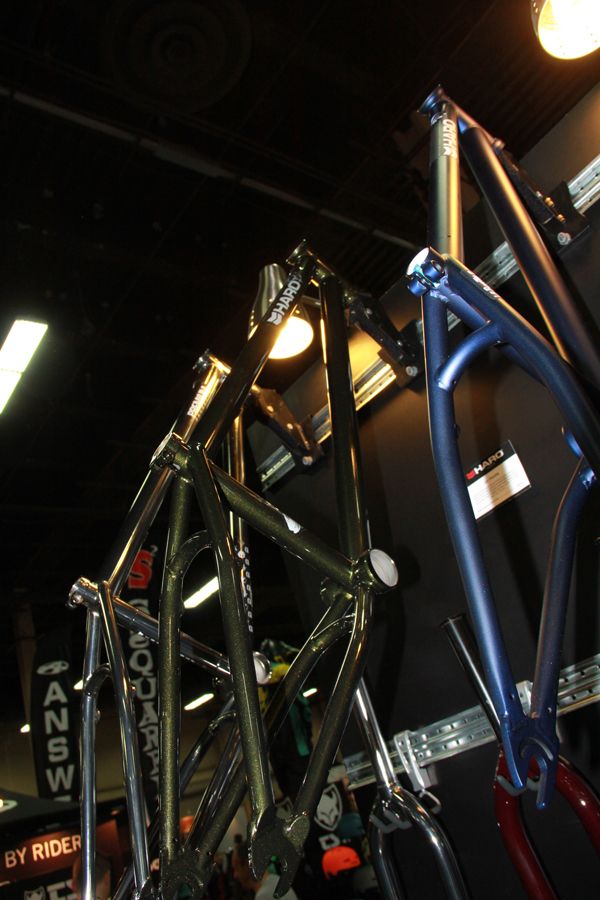 Dennis Enarson's signature SD V2 frame.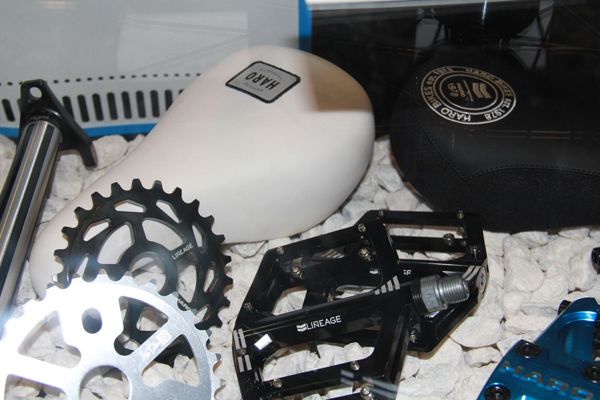 Haro Tripod seats and Lineage pedal and sprocket.
Retro sprockets.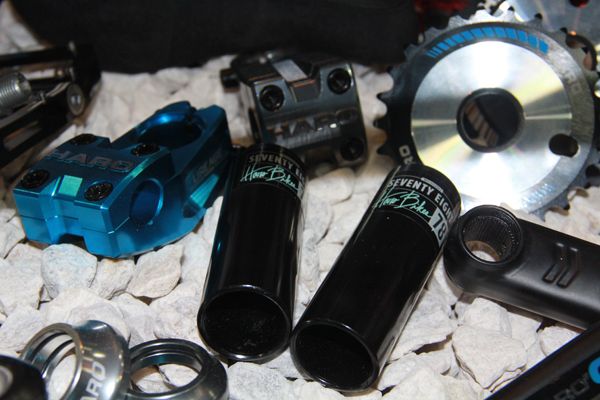 '78 pegs for you metal peg lovers.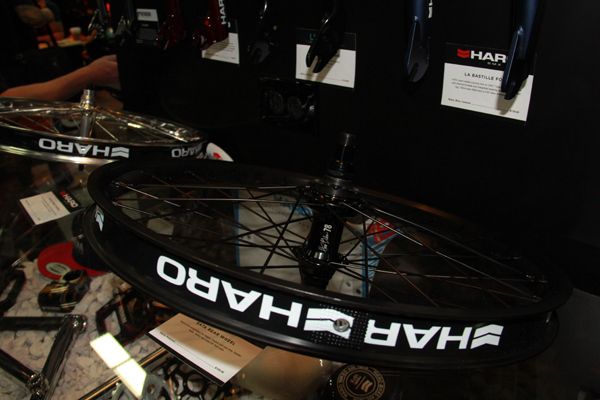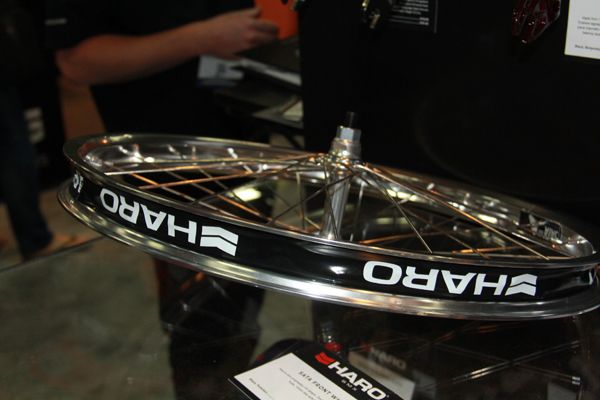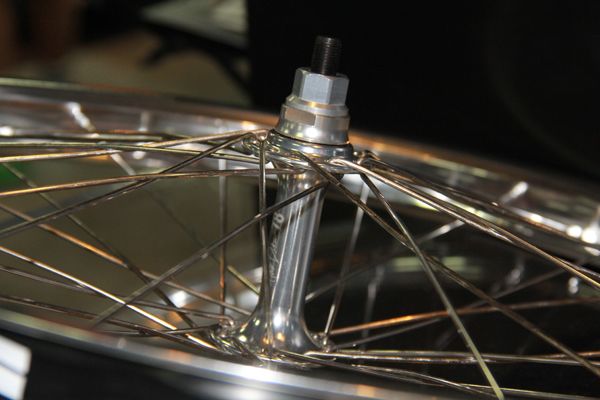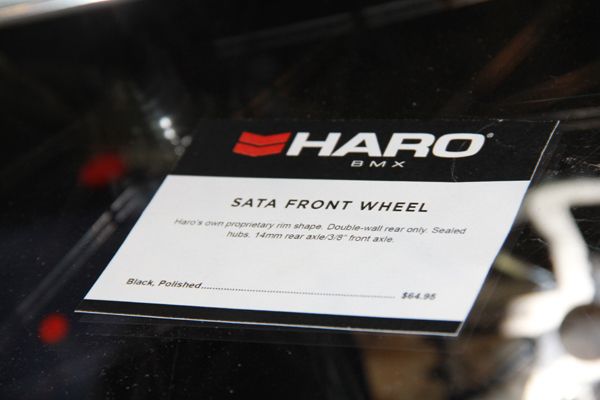 Sata wheels. Digging that older style front hub with the longer axle.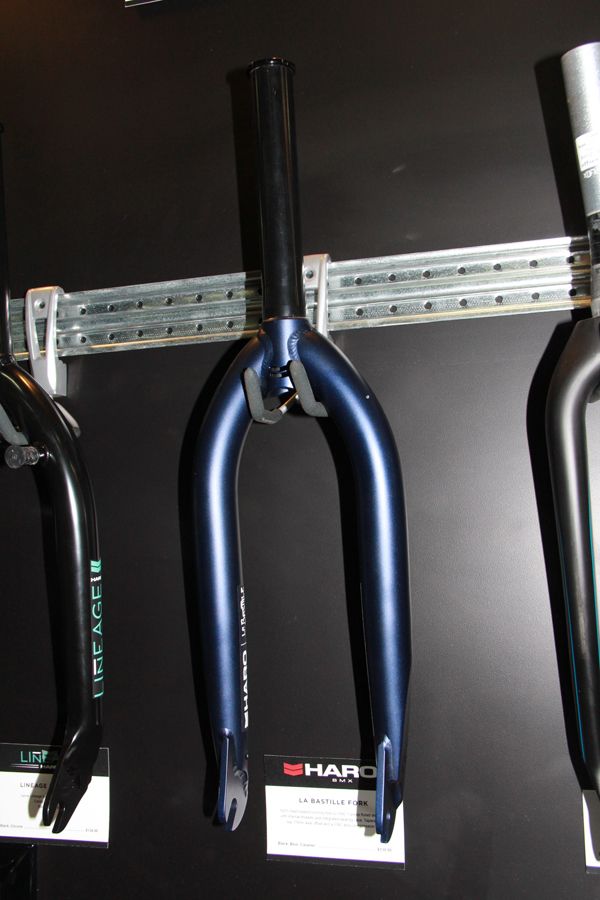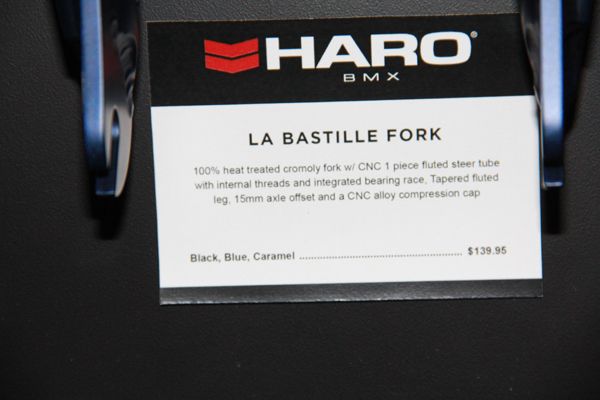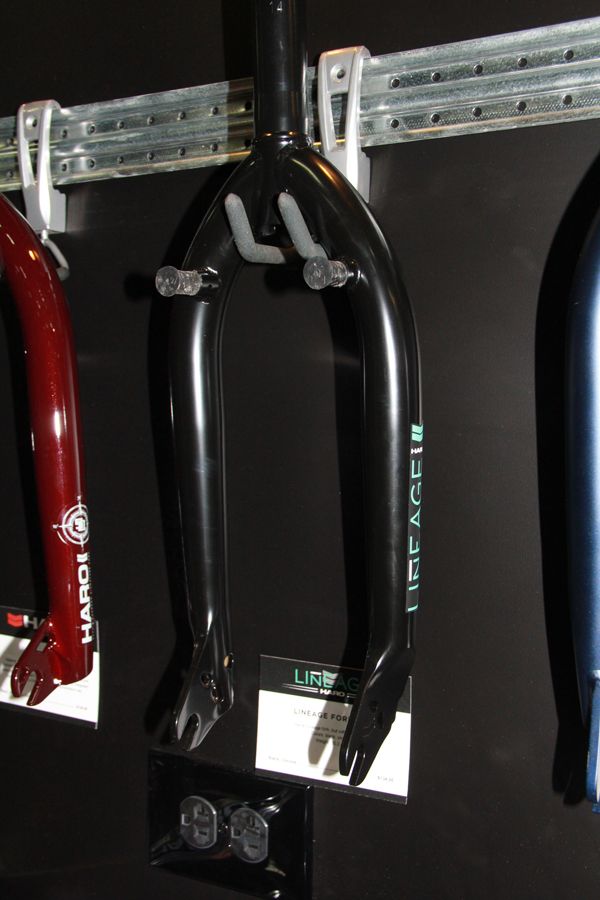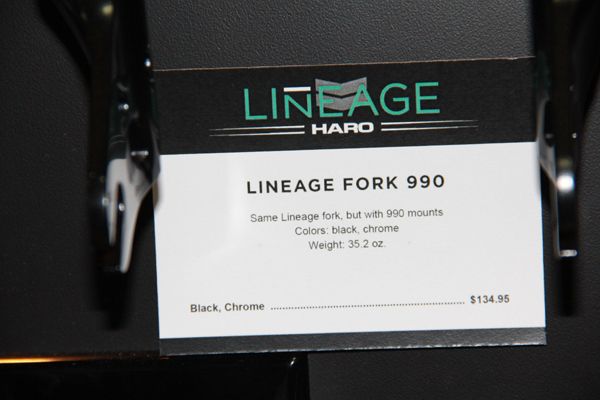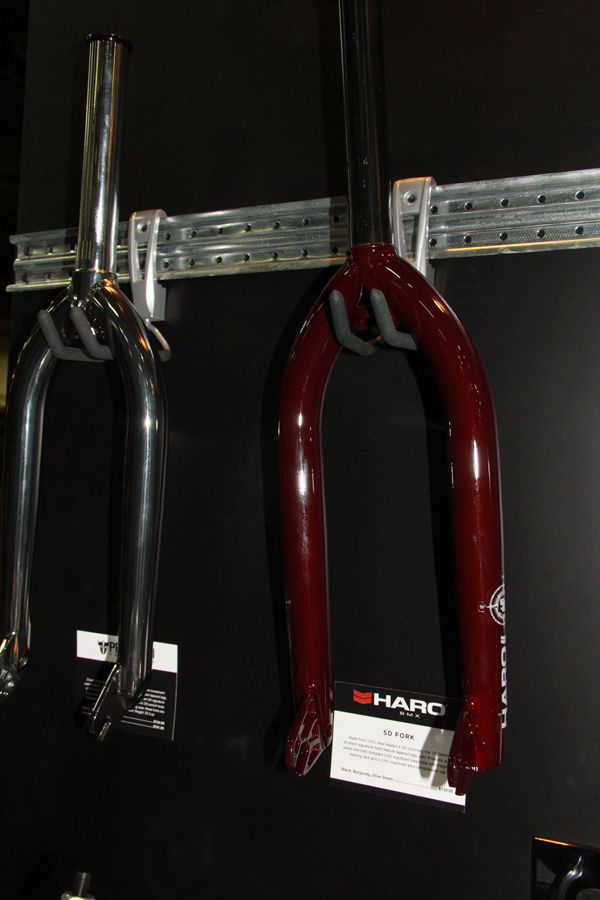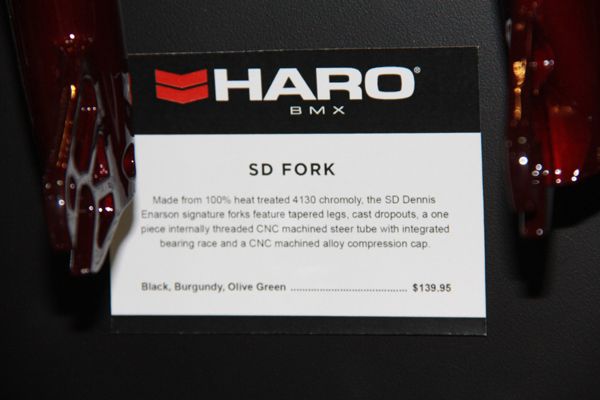 La Bastille, Lineage and SD fork. Stoked to see the 990 mounts!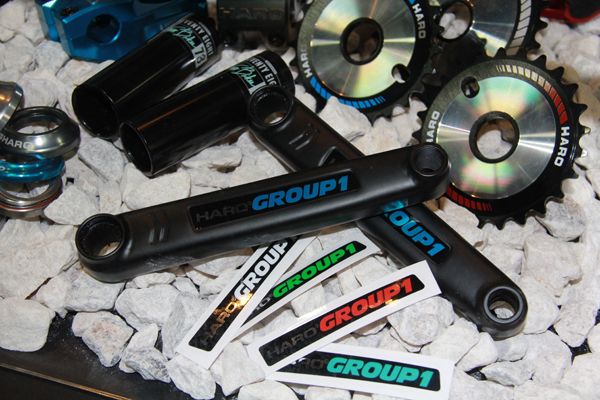 Haro are bringing back the Group 1 cranks. These will come with sprocket bolt mounts where the Lineage cranks are spline driver.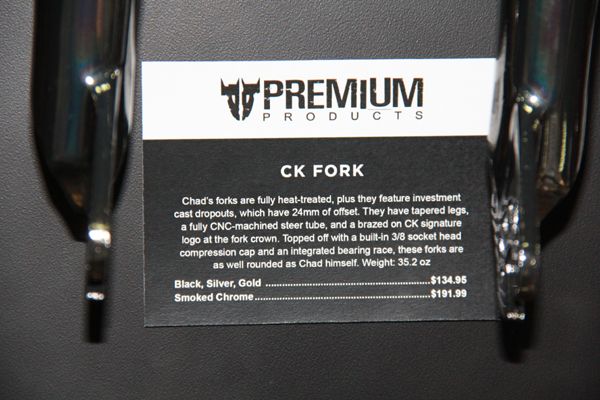 Chad Kerley's signature CK Fork from Premium.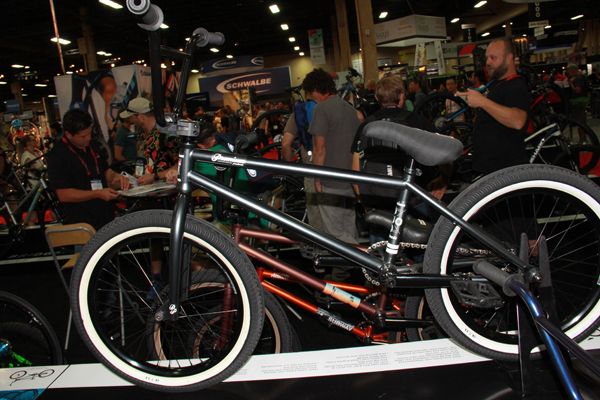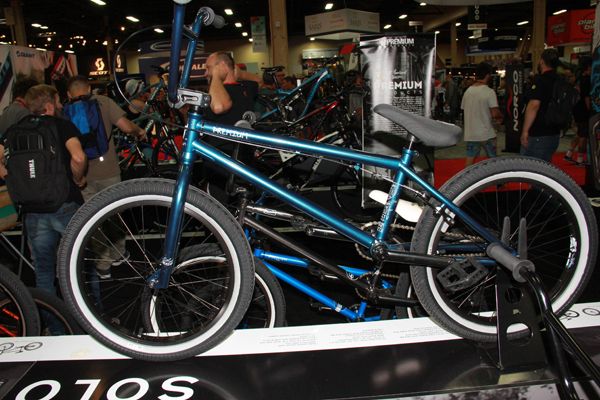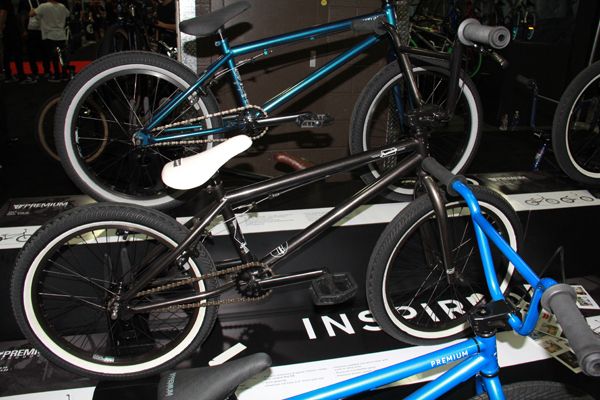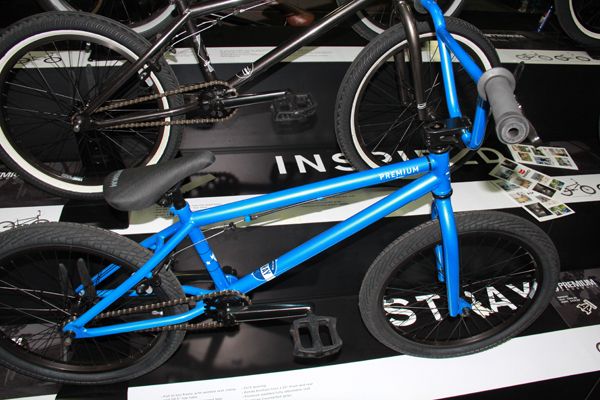 Premium's range of completes are looking real solid as well!
So that wraps things up at the Haro and Premium booth. Let us know if you have any questions in the comments!
Check out more from Interbike 2015 — Interbike 2015