Alright, let's keep the party going! Next up we're going to take a look at what Stolen Bike Co. and Fiction BMX had to show off in the QBMX booth! As always, you get a lot of bang for your buck with the Stolen and Fiction products and it looks like they have quite a few new additions for this year. Let's take a look!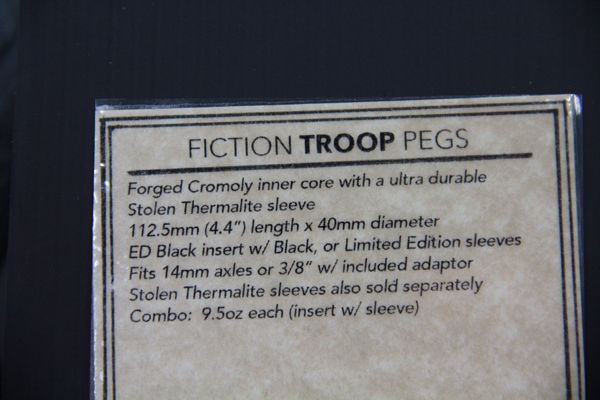 The new Troop pegs from Fiction have some rad camo and woodgrain wraps!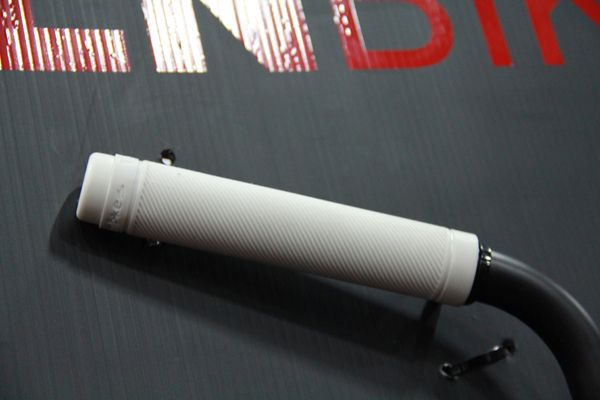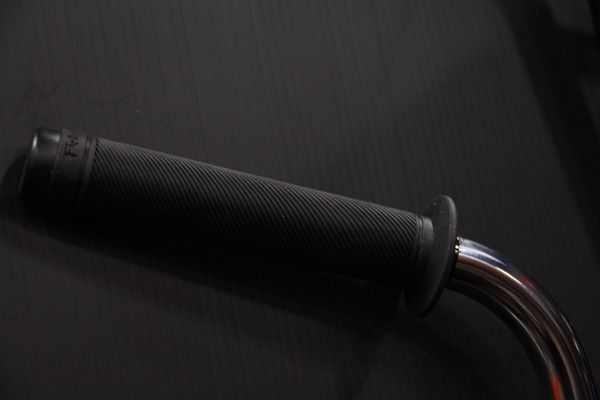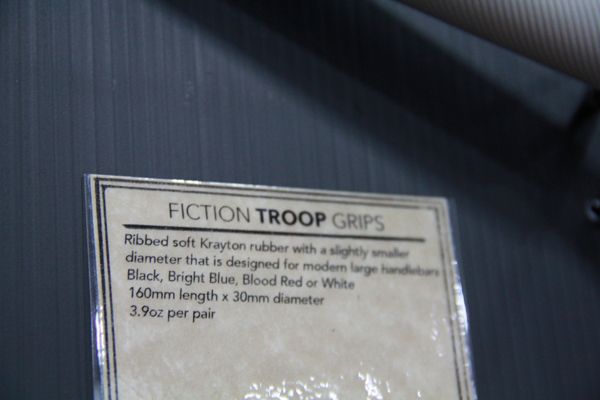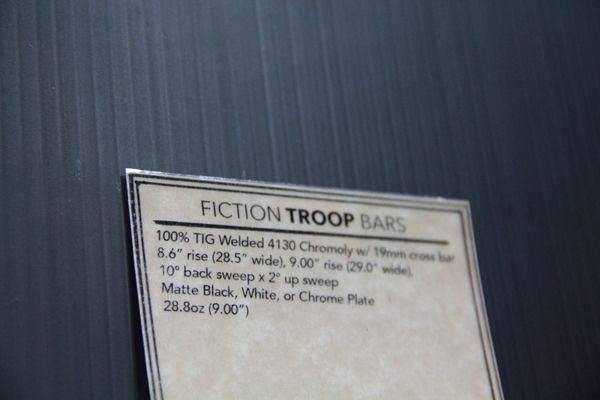 Fiction have their new Troop grips and bars to go along with the Troop pegs.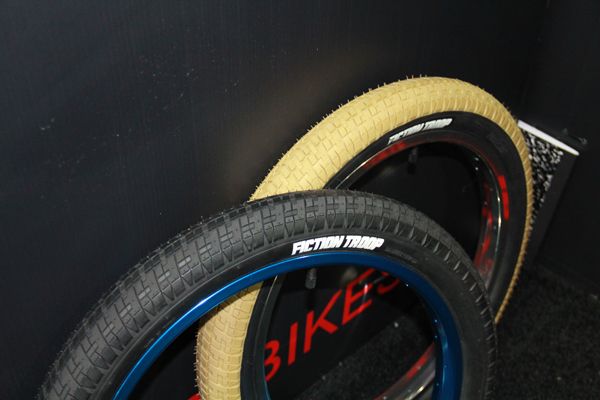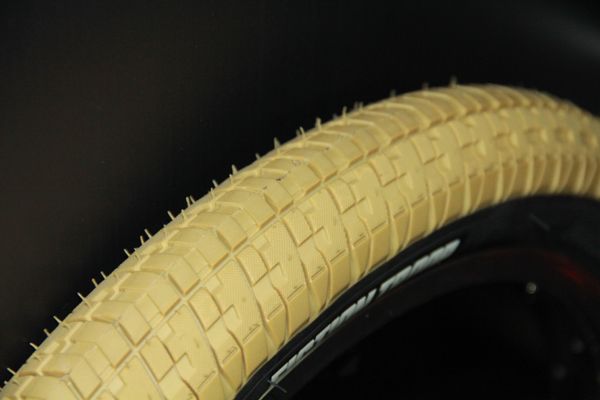 The Troop tire available in black an tan with plenty of grip.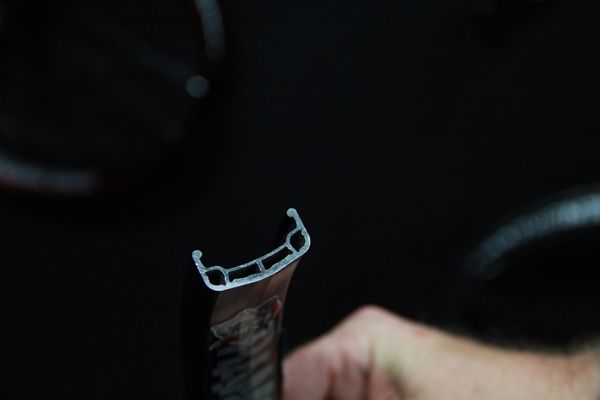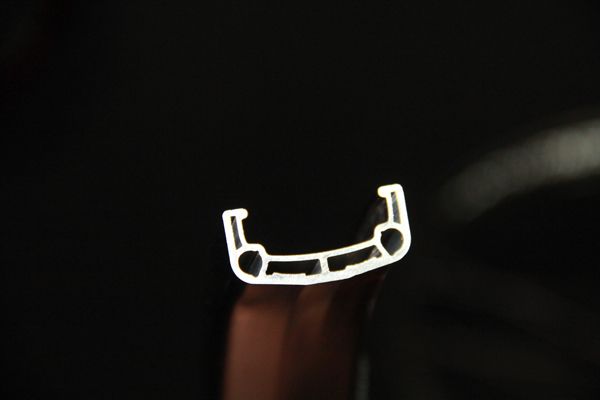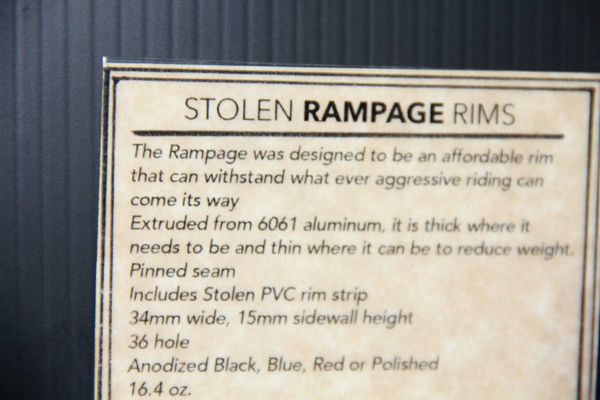 The new Rampage (Top) and Chamber (bottom) rims from Stolen Bike Co.! The Rampage rim was brought in to replace the popular Revolver line with a higher quality for that same affordable price.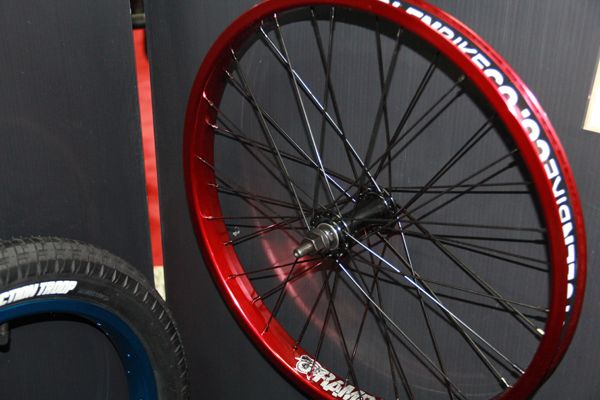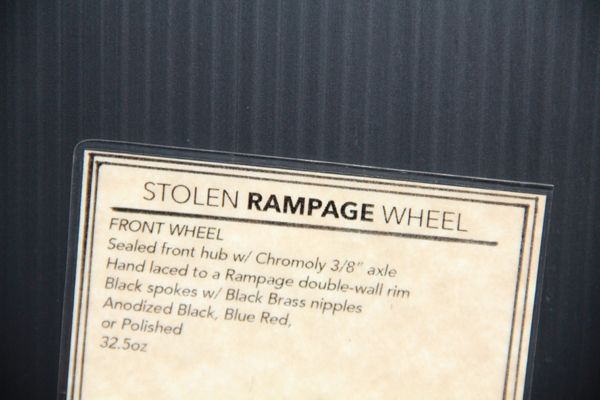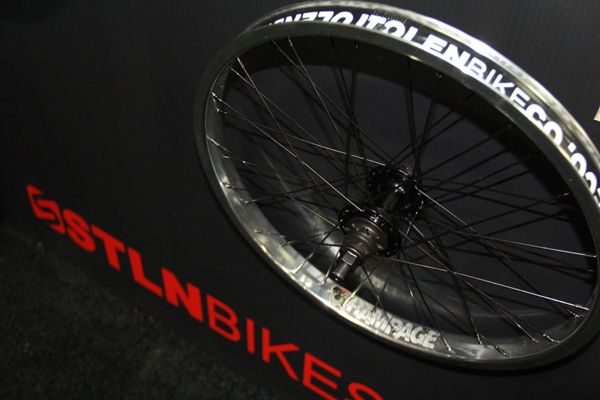 The Rampage wheels are replacing the Revolver wheels. They're higher quality, but available for that same price as the Revolvers.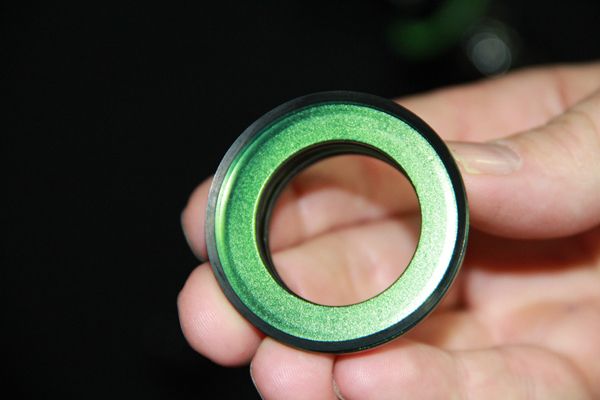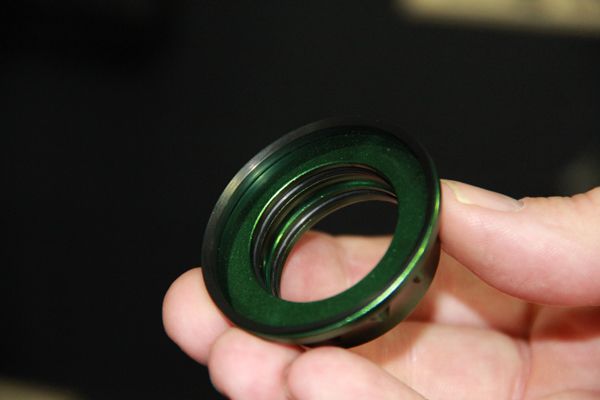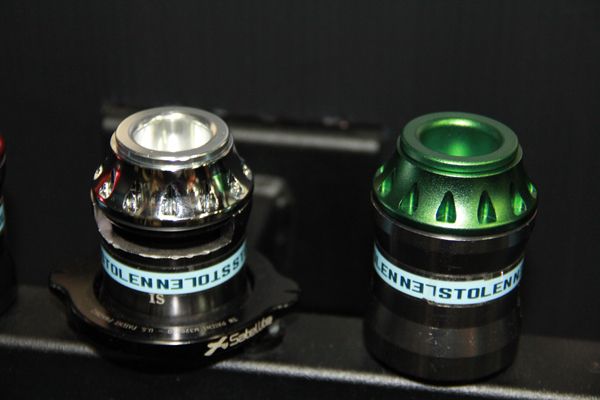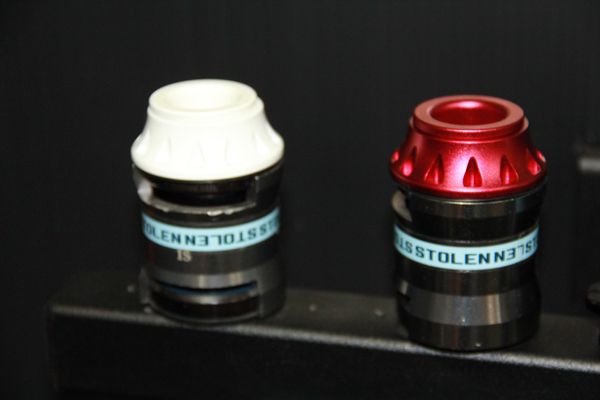 Stolen have taken the design of their popular Revolver bottom bracket an utilized it on their new Revolver headset. This has a 15mm stack height and a unique look with 3 seals internally.
The Implant headset has a new camo colorway. Unfortunately that is a sample that looks pretty rad. The final version looks more like traditional camo.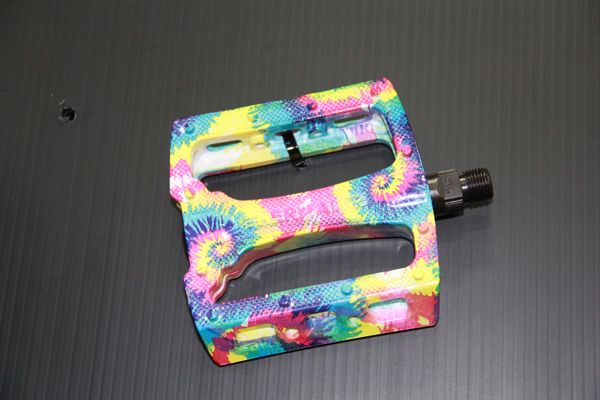 This is just a sample color. Stolen haven't decided if they will run with it yet. Do you like it? Let us know in the comments! If they see people want it, they will put it into production.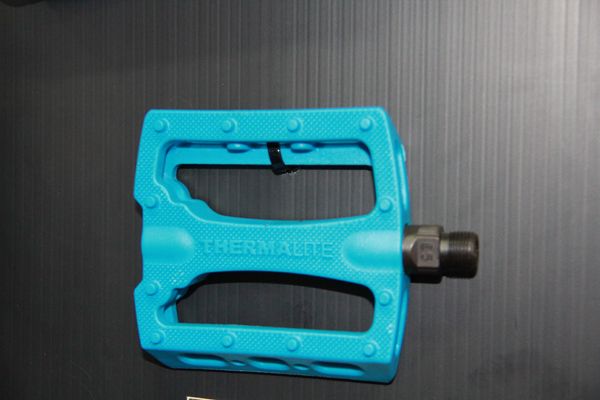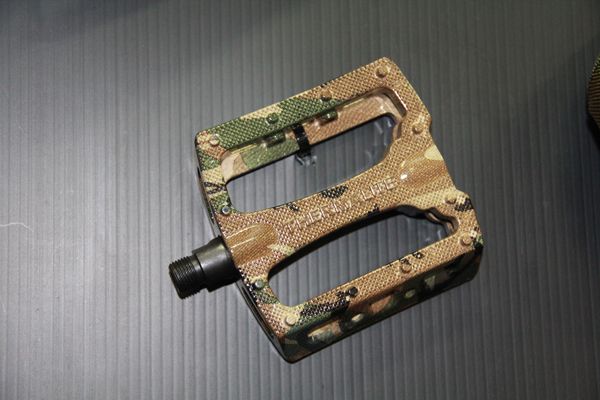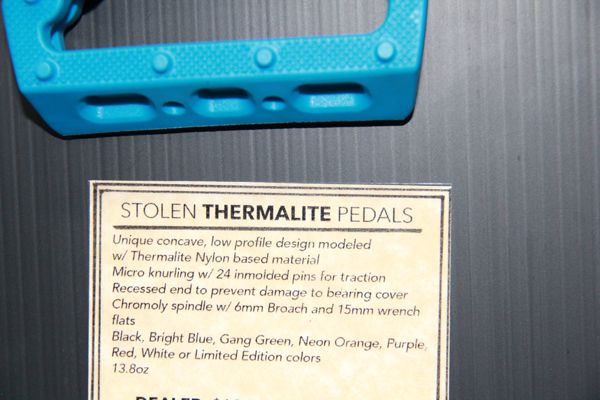 They have added this blue and camo to their color options for the Thermalite pedal!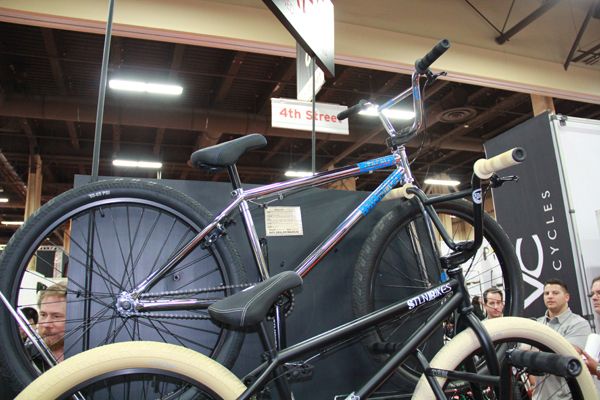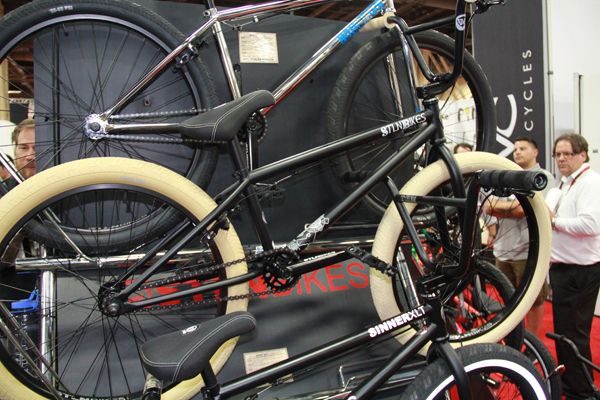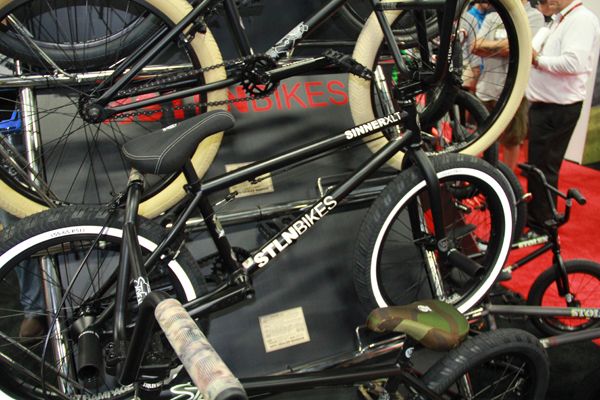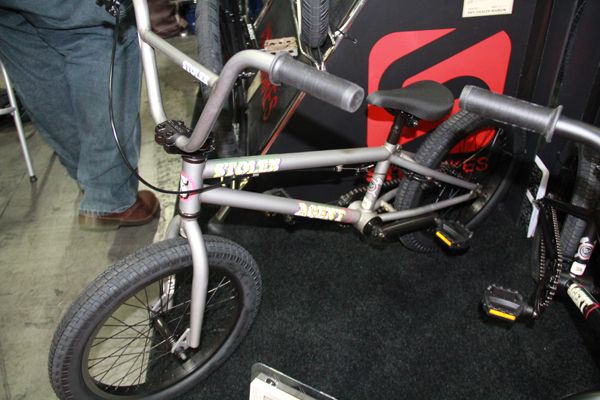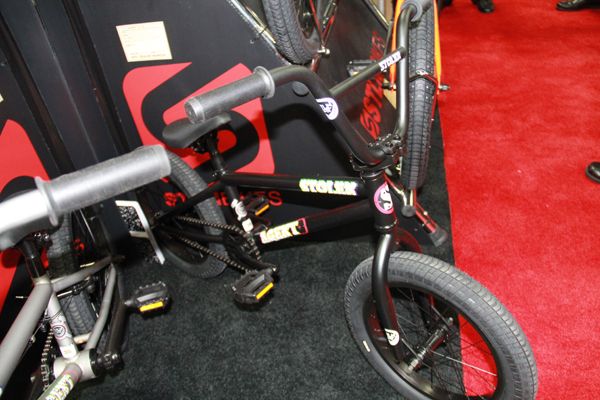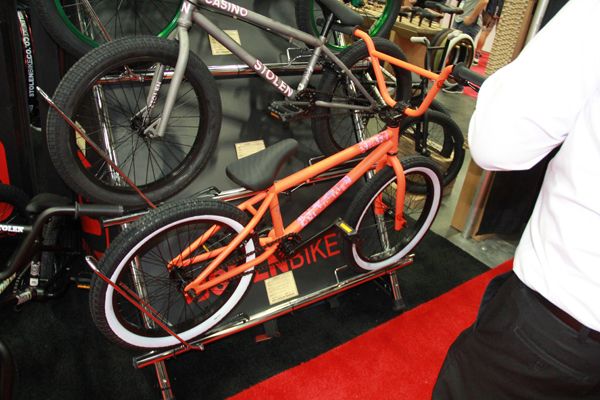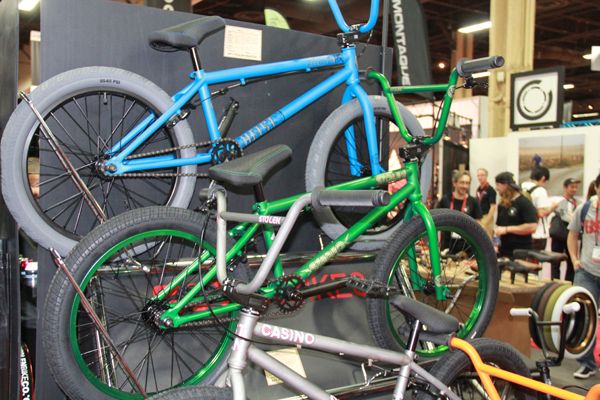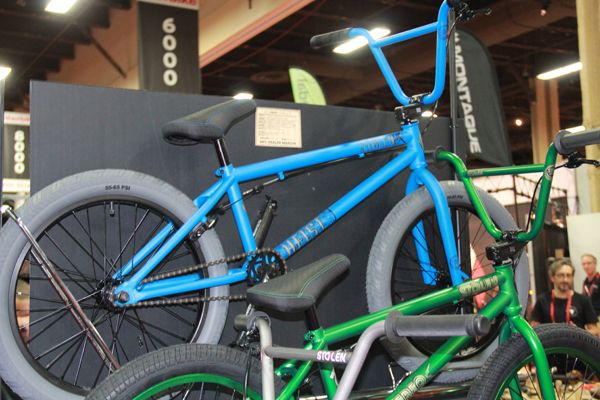 As always, Stolen have a very extensive range of bike from 16″ all the way up to higher end 20″ and 24″ cruisers. If you want a much better look at all of the bikes, check out their catalog — Stolen Bikes 2016 Catalog
That wraps up the Stolen booth! Questions? Let us know in the comments!
Check out more from Interbike 2015! — Interbike 2015