Connor Lodes is another one of those dudes who has been blowing up the last year or so. There's been a bunch of real good things being said about his clips in the new Demolition "Last Chance" video, and I'm not surprised since the footage that has hit the web from him lately has been real good. It sounds like he's got some fresh sponsor stuff in the works too, so expect to see even more of him this year. I shot Connor a few questions to see what he is riding these days, a few extra questions to see what's new, some real good photos from Brandon Means and some of the recent edits he was in. Don't forget to leave him some love in the comments!
Name: Connor Lodes

Location: San Diego, Cal if orn I A
Sponsors: Volume bikes, Demolition parts, Nike 6.0, Kings Ride Shop
Years riding: 9 years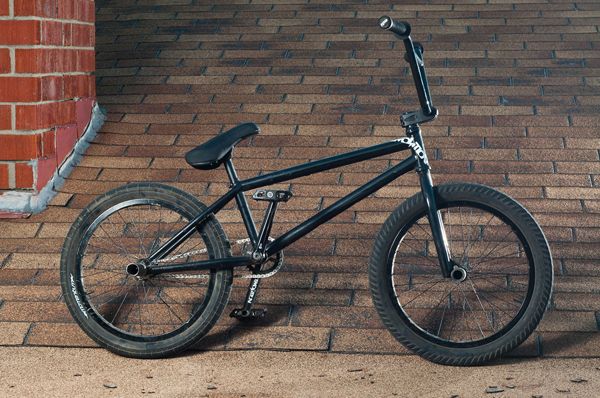 All photos by Brandon Means
Frame: Volume Drifter (Tate frame)
Bars: Volume Alpha bars
Forks: Demolition Concorde V3
Stem: Demolition Keystone
Headset: Demolition
Grips: ODI Longneck
Cranks: Demolition Revolt
Sprocket: Demolition F1
Chain: Shadow
Pedals: Demolition PC
Seat / Post / Clamp: Demolition Fat seat/post/clamp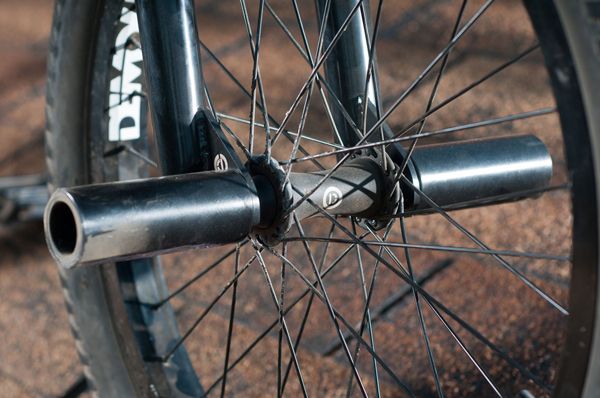 Front wheel / Tire: Demolition Phantom hub laced to a Zero rim with a Fly Ruben front tire (soon to be the new Demolition dirt tire)
Rear wheel / Tire: Demolition Rolls hub laced to a Zero rim with a Demolition Momentum tire
Pegs: 3 Demolition Dumbchuck pegs
Hub guards: Demolition rear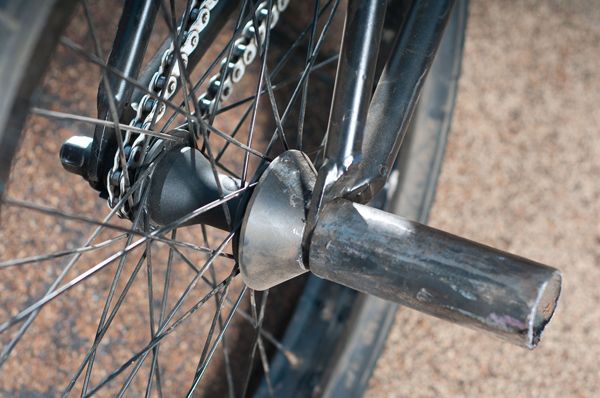 Brakes? It's 2011 who runs brakes???
…. Me? haha
Mods: I cut the bars a little bit, and spray painted a lot, haha.
How are things going with Volume and Demolition these days? What does Brian have in the works with you for the summer?
Volume and Demolition is awesome man, I've known Castillo for 6 years now and I still cant believe I ride for him. It's awesome riding for Brian because he also a rider so he knows what we go through on a daily basis with filming and being productive and stuff. It's cool because he knows riders go through phases in breaking parts sometimes and I never sweat asking him for anything. As long as you're straight up with him and not shady, he treats people right. Brian also never puts any pressure on anyone to do anything, which makes the riders wanna kill it harder for him. he's just the sickest dude, thanks for everything Brian and La and everyone at V and D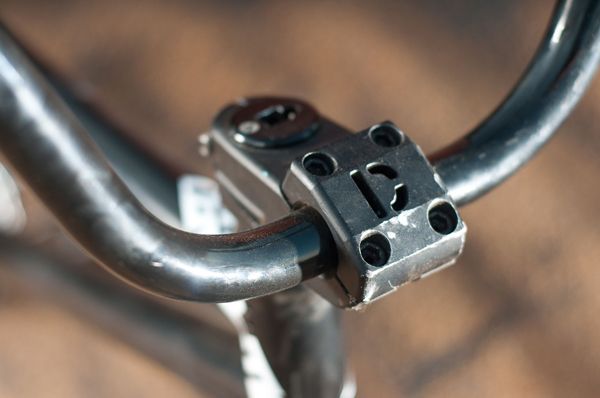 I've been hearing some real good things about your section in the Demolition "Last Chance" video that just dropped. How did you feel your clips came out? Would you change anything if you could?
Man, it's unreal how much good feedback everyone has been getting on the video. Christian Rigal did an amazing job on the video and it came out sick. Everyone is so diverse on the team so every part is really unique. I recommend everyone go out and buy it, it's worth it. I wouldn't change anything about it. It would have been sick to film more but it is what it is.
Whose section are you most psyched on from the video?
Dennis, Rob, Biz, Tate, Alf, Dillewaard, Christian, Osoto, Lil' D, Doyle, Enns and the friends sections, haha.
Do you have any other fresh sponsor news you are psyched about?
Haha, you'll find out soon enough!
Have you been filming for anything else these days? Edits, video parts, anything like that? I feel like somebody always has a camera out with the crew you are with these days.
Yeah, ever since the DVD has been done not much has changed, haha. Im working on an edit right now, I'm super psyched on the clips I got so far, but I just want to film a little more, then I will drop it to the world.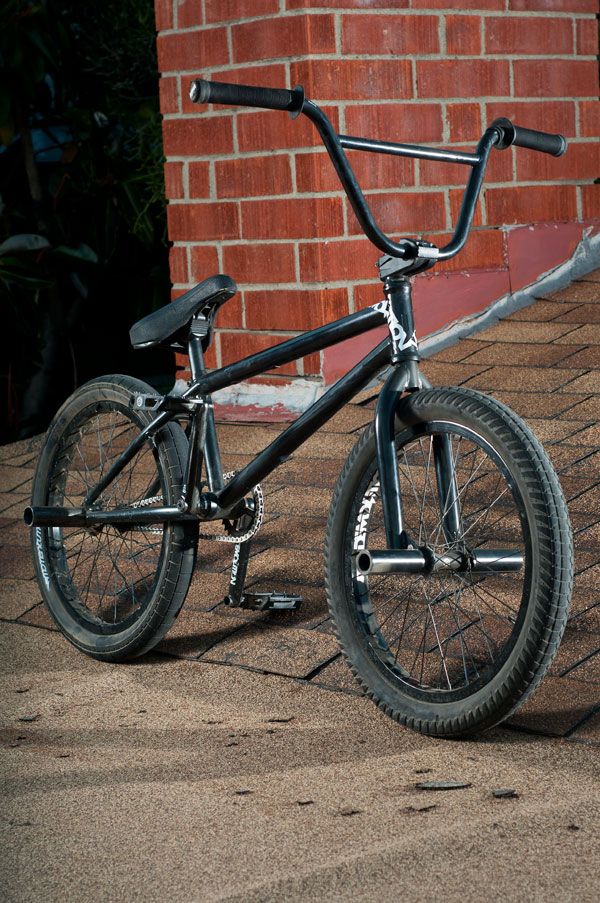 Speaking of your crew, who have you been spending most of your time riding with these days?
I try and ride with everyone in SD but lately I've been having fun with Gary Young, Christian Rigal, Chad Kerley and Dennis Enarson. Those are some cool ass dudes, haha.
What are your plans for the summer? Do you have any trips or anything you are looking forward to coming up?
Yeah, I'm hoping to go on a few trips this year, not to sure on where yet, but I'm sure I'll go to some sweet places. Barcelona is a for sure towards the end of the year though. I think a few buddies and I are going to rent a place for a month and just shred and chill.
What else have you been up to outside of riding? How are the ladies down in San Diego treating you these days?
What ladies??? naw, just kidding, they're sweet man, nothing but cute girls in SD. I just turned 21 so hopefully I'll meet some new tenders at the bar, haha.
What's something about yourself that might surprise people?
I get super nervous in front of crowds and people I just meet, haha.
What's the last song you heard, movie you watched and web site you visited?
Song was Cary Ann Hearst- Hells Bells, movie was the Green Lantern and website was AOL.com
Do you have any shout outs or thanks? Anything else you want to say?
Thanks to 3down, mom and dad, my brothers, Volume Bikes and Demolition parts, Nike 6.0, Mark Losey, James @Kings Ride Shop, The Union for the interview/bike check, Casey Shelton, Cheev, Wes Rhoe, East County BMX, Hank and Frank BMX, Jeff Neeley and anyone else that has helped me with anything or giving me a hell ya. Thanks!



Go to Tuesdays With Miles for more videos.

Go to Tuesdays With Miles for more videos.