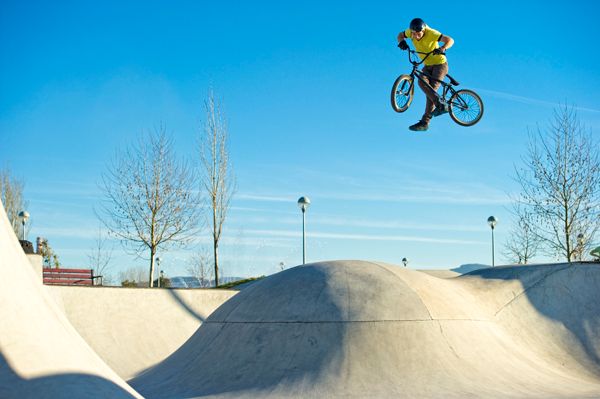 All photos by Ismael ibañez
Daniel "Naran" Peñafiel is a rider from Spain that over the years I have constantly seen popping up in contest results and videos. In that time, I've learned he's a rider with a lot of style and a big bag of tricks. At the start of the new year, it was announced that he would be changing things up for himself and he made the switch to Mutant Bikes after a number of years with Fly. Along with that news also came another real good video from him. I figured it was a good time to get ahold of the guy and find out a little bit more about him. So let's take a look at what he had to say.
Name: Daniel Peñafiel
Location: Burgos, Spain
Sponsors: Arnette, Mutant Bikes,Fly Bikes, Cromoly,Vans, Dickies, G-Shock, Conalrent
Years riding: 7 years
So you recently joined the Mutant Bikes team. How did the opportunity come about?
I have known Nuno real well for many years. He's a real good man. Him and I were both itching for something new. Riding for him came up as part of that, so I'm very happy!
What do you have in the works with Nuno? Any team trips, signature parts, videos or anything like that?
I will have a signature frame, and handle bars. The Tizona line. I'm currently riding the prototypes.
You're still going to be riding for Fly Bikes, right? Just parts?
Yes, I'm going to be riding Fly Bikes parts. David is a great friend and I want to thank him for all the support over the years.
Do you have any other sponsor news you can tell us about?
I just started riding for G-shock watches. I'd like to thank my other sponsors that help me to be with my bike as well.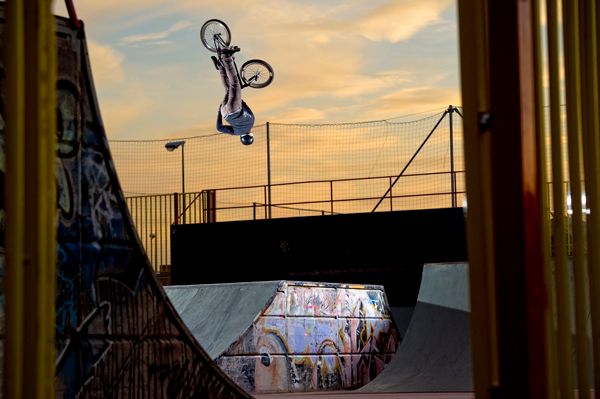 Have you been filming much? I know you just had an edit drop, but have you begun working on your next one yet?
Actually I haven't been filming after my last edit that dropped the other dya. However, I am planning to make another video as soon as possible, but I won't start shooting until it's a bit warmer out there.
Where have you been spending most of your time riding these days? Any spots you have been real into lately?
I 've been riding in my indoor skatepark most of the time. This winter is being a bit extreme, so there is a few places where I can go on these freezing days.
What are you travel plans looking like for 2012? Anywhere you want to go but haven't had the chance?
I have a couple of trips planned already. I will be on the Simple Session next month, then Barcelona and then France…
I also have a trip to Israel in mind. I have always wanted to go there. I find it very interesting.
Who are some of the riders that inspire you the most?
I like Ben Wallace. His tricks and style are just awesome. Ben Hennon is also one of my favorite riders. He's very creative. And of course, Ruben Alcantara. Ruben is always looking for new lines and when you see him riding you realize that he's absolutely happy on his bike. He is a source for inspiration.
So you are going to school for auto mechanics. What caught your attention with cars?
Well, I don't go to school. But I have friends who know pretty much everything about auto mechanics, and I am learning a lot from them.
I especially like old cars because they are much more customizable than the new ones. You can play a lot with their engines. It's less sophisticated but much more absorving, so to say. Restoring one of these old engines is a craftmanship.
What's something about yourself that might surprise people?
As you may imagine, I have been in many places and met a great deal of people. Well, I can remember everything with all the details. Sometimes I go back to any of those places after a couple of years, and I can say who I met there or what happened the last time I was there.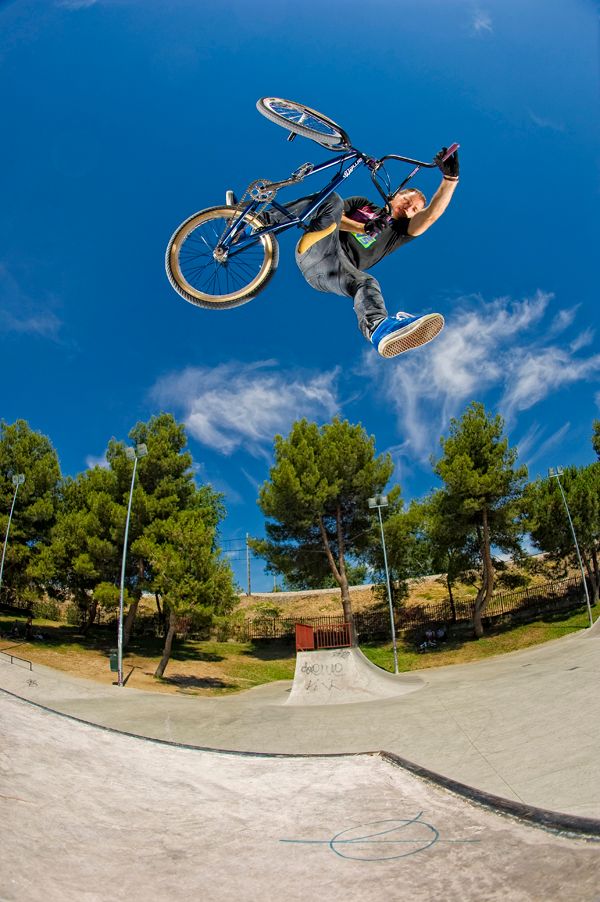 Do you party much? What makes for a good night out for you?
Yes, it could be said that I like partying. I like it specially in my hometown. It is not so big, but still I have a lot of fun there with my friends, hanging out with them, having a couple of drinks and so on. I don't need a big party to have fun.
The good thing is that even if I get a bit drunk I remember what I did when I wake up! hahaha
What's the last song you heard, movie you watched and website you visited?
Red Baron! Rockers go to hell, Fat BMX. htbc,Cromoly and the Mutant Bikes site.
Where do you see yourself in 5 years?
I would like to keep doing what I am doing right now. Riding my bike, having good times with my friends and enjoying life.
Do you have any shout outs or thanks?
I would like to thank all my family for their support. Also I have to say thanks to my friends and my sponsors, who make all of this possible.