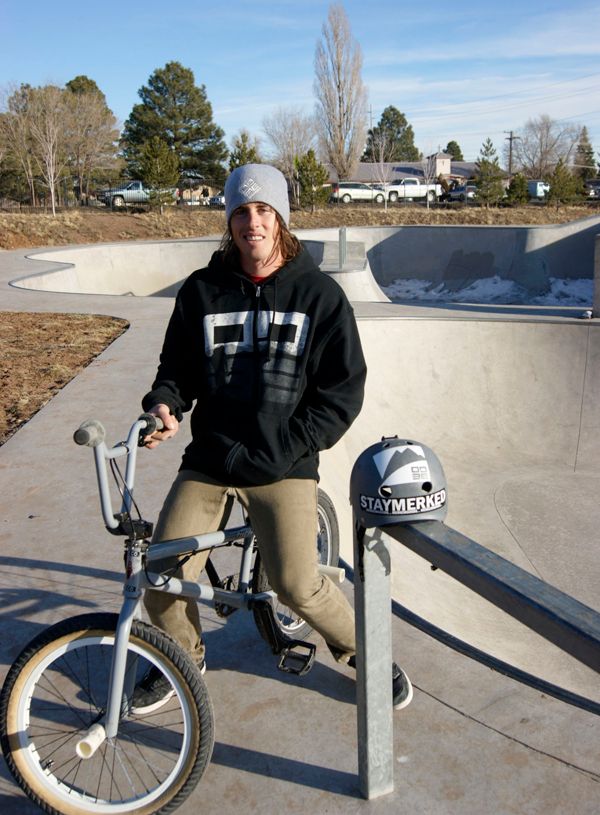 Mat Olson's name is one that has been popping up more and more the past couple years. This Deco rider floats a little under the radar but definitely kills it on a bike and lives on the road doing shows. About a week ago, Chris Smith hit me up wondering if I'd be interested in seeing an interview with him. I was more than psyched on it, so here we have the interview that Chris did with him. Check it!
Name: Mat Olson

Location: Everywhere
Years Riding: 10
Sponsors: Deco BMX, Profile (flow), Pusher BMX Shop, Merkem Goods, and ODEE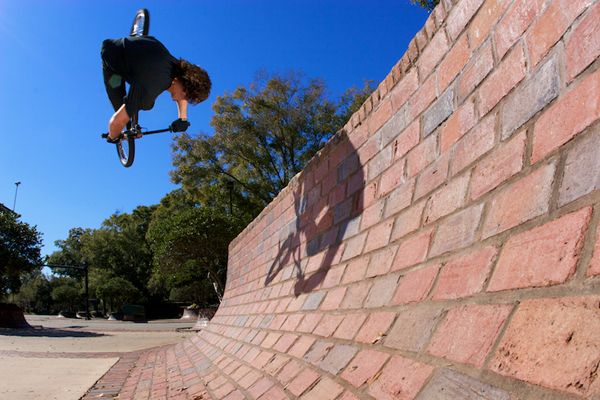 Photo: Chad Degroot
Hey Mat, long time since we did anything like this! Let's start things off with a buzz – We've just rolled into 2012 – What resolutions did you make?
I want to ride my bike at least three times a week, I want to try to ride ten miles a week outside of skate parks and street riding. And my big new year's resolution is to travel outside of the United States.
What forms has your riding taken lately?
I have been trying to ride a lot more of everything lately. It's been a lot of street riding for me for the past few months. I figure if I can get myself to pull the trigger on a big rail or a gap, I can blend that style with other aspects of riding. I will always consider myself a trail rider at heart.
What is your all time favorite spot for riding?
I have had a great time riding at a ton of spots all over. The 'V' and Morrison trails outside of Denver, Eastside trails, Casselberry, Boulder, Colorado all come to mind but I have to admit that Getting to ride KONA was one of my favorite experiences of all time. That place is definitely my favorite spot to date.
Have you ridden any contests the past year?
I was able to make it out to Kona for a little comp late last year. I have been super busy traveling around doing shows, so it's been hard for me to break away and get to actually ride in very many of them.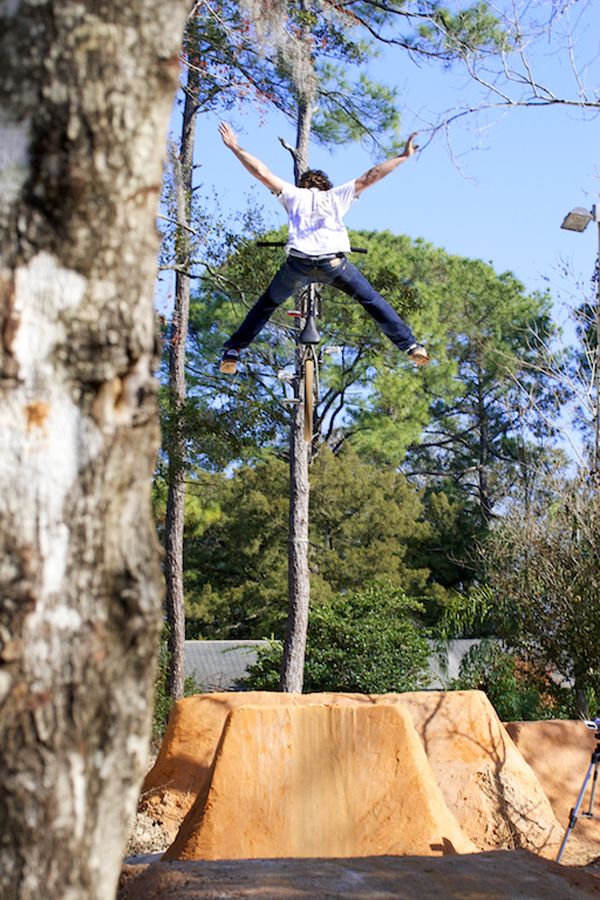 You've started riding more shows recently – Care to discuss this element of your career?
I have been riding for Creative Sports since late August of last year. It's an amazing way to make money and travel all through bmx. It's hard sometimes when you hear of comps and jams that you can't attend because you're on the road constantly, but I love what I do and I am learning things all the time. The guys I am traveling with are awesome and we definitely push each other in every show.
In recent times, who has been helping you out along Route BMX?
Deco, Pusher and Profile has been really helping me out with all my bike wants and needs for a while now, so big shout outs to those companies. Valleyside Distro, ODEE, and Merkem Goods are fairly new to me, but none the less amazing. VS is distributing Deco now and we have been collaborating with ideas, footy, and pics. I hope to go visit those guys this year sometime. ODEE is an extreme athlete's clothing dream. Their product is durable, not too heavy on the pocket, and their designs are individually targeted for almost any sport. Merkem Goods is a clothing label my friend and riding buddy launched a couple years ago. He has hooked me up with all the goods and he is a super solid dude so I try to help him out in any way possible.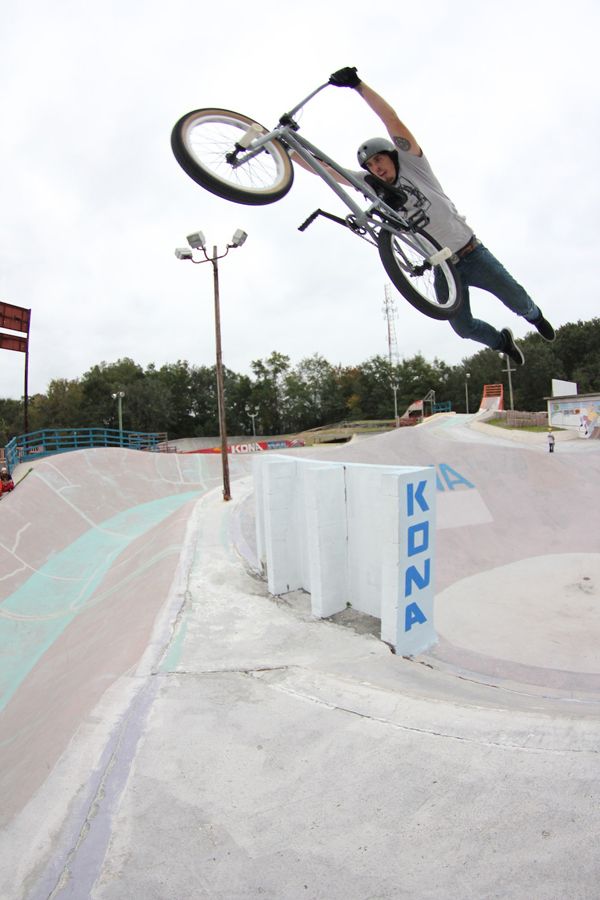 Tell us about your current bike set-up?
I am running the 'Self Titled frame' from Deco, super solid and I love the mix of trail and street feel it has. Deco 'Fu Forks', the slight rake to them is perfect for that front wheel boogie. 'FU Bars', I am very impressed with the design and the feel. Some of the toughest bars to bend with wide and tall bars, the design is unbeatable.
So did the DECO deal change your life?
Definitely so. Deco makes a great product and Chad is a really cool dude. He has helped me with anything I could ever ask for, helped me to travel and meet new friends, and he brought me out to Florida several times to ride some of my favorite trails I have ever ridden (RIP). I will continue to help in any way I can, I'll try and get Deco in every bike shop I come across.
What riders have been influential lately?
Since meeting Chad he has been a big influence on my riding, not only because I ride for him, but he rides everything. The first time I rode with him, we rode flat in front of his shop Mr. Bikes and Boards, went to Daytona and rode the park there, and after that I watched him blast through the Casselberry trails. I think that is pretty rad when you can excel in every form of riding. Other than that I would have to say all of my friends out in Colorado, Arizona and everywhere in between. Having good friends to motivate and push each other is an influence you won't get anywhere else.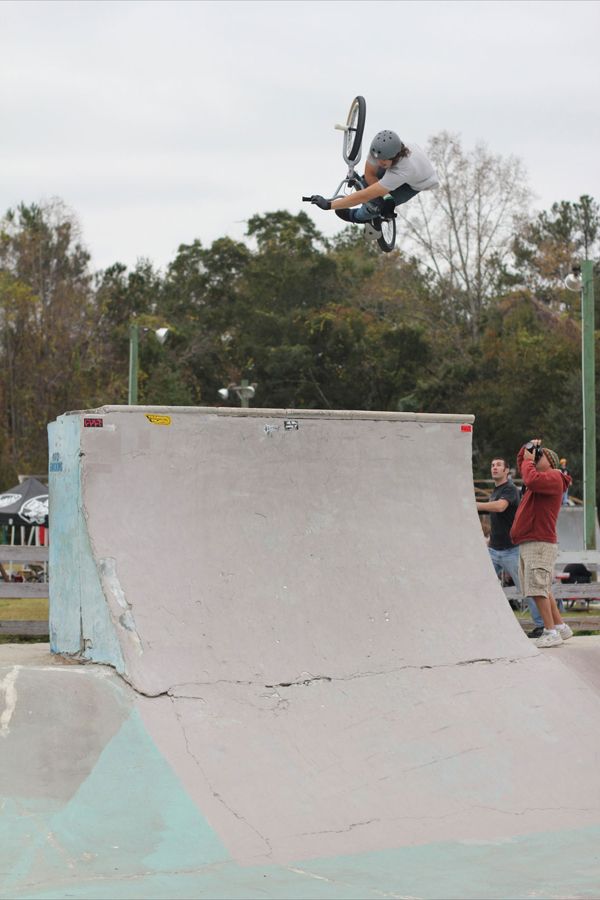 How are your current situations with injuries?
I have actually been super lucky with the injury situation. Other than a super twisted ankle and minor tears in some ligaments, I have had no problems continuing to ride all year. (Knocking on wood) ha ha.
What moves are you currently working on?
I am trying to put all of my tricks together. I feel that combo tricks are where it's at. I want to do more flair and flip tricks, but they will come in due time.
Any word on those Heel Clickers?
I used to ride and race dirt bikes when I was younger, so naturally I put both of those styles together. I still do them in every school show, ha ha. I really want to put a heel clicker in a combo like a 360, a whip, or a flip, I just haven't had the ability to actually stick one.
How's your latest video project coming along?
I am just wrapping my next little edit up by the end of this month. I have had a solid month off so I have dedicated a few days here and there to getting some clips here and there. Phoenix, Vegas and Lake Havasu are some of the places I have been shooting.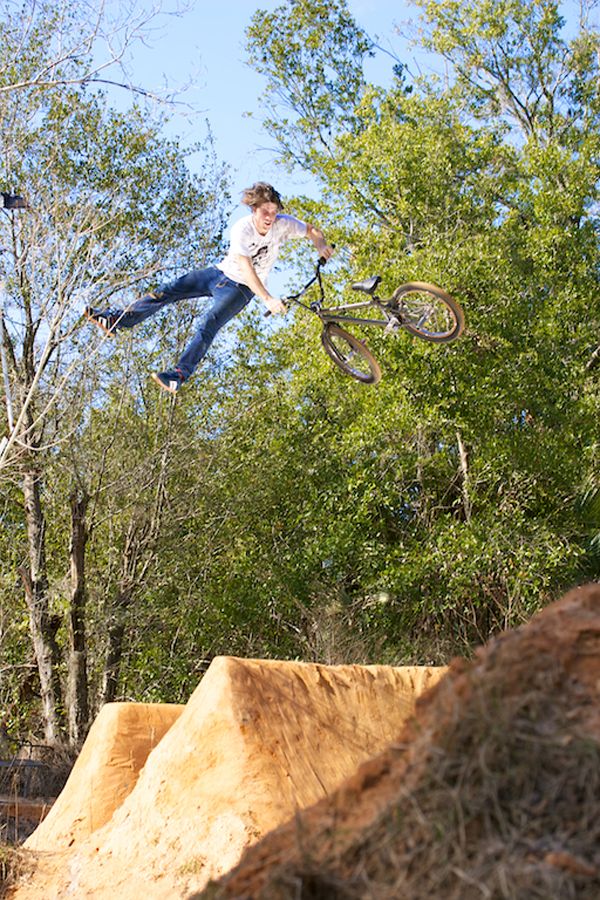 What else do you hope to achieve with your riding in 2012?
I would like to try to make it out to more jams and contests this year for sure. I feel I thrive in those environments with pressure and the overall atmosphere. Definitely contest riding is on my list.
Any more projects, be it BMX related or not, that you would like to mention?
I am trying to set up a yearly dirt comp out in Lake Havasu City during Spring break. We have a few companies that are willing to help, but I am trying to get a good cash purse and a ton of local prizes to use during the spring break weeks. I have Pics of the venue and all the info you would need to help get this thing going. Just hit me up. If you have any question of why Havasu and why spring break, just look Havasu up and do a little you tube research, that should answer… Mark Talley is the event Coordinator and his contact info is havasusunshine@yahoo.com
How many of those New Year's Resolutions did you actually keep?
So far so good. I just have to save a little loot and make the big one happen. I want to go out of the U.S. and I plan on making good on that resolution for sure!