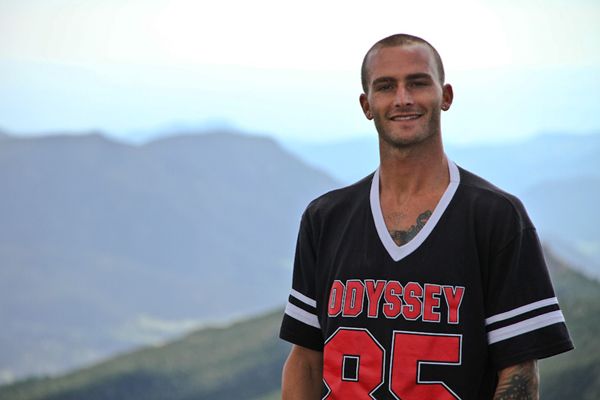 All photos: Jim C
Eric LIchtenberger is one of the most chill people I know. Some how during all of this chilling, he has been mega busy with a Ride BMX cover, BMX Plus interview and a fresh signature colorway with Sunday. I figured it would probably be a good time to get an update out of the guy and find out what else is new in his life. Jim Cielencki also hooked it up with a bunch of screen grabs from some video stuff they are working on that looks to be real good. So let's check out what he had to say…
Name: Eric Lichtenberger

Location: Huntington Beach, Cali
Sponsors: Sunday Bikes, Odyssey, SPY Sunglasses and Vans
Years riding: hmmm Like 9 years
How are things going with Sunday? Can you tell us a little bit about that new signature colorway of yours that's out now?
Yeah, things are going pretty well. Super stoked that I got to pick a color! Green is one of my favorite colors too… Along with the good old Cali greens! Stoked on how she came out! It's like a bass boat let's go smoke and fishing !!!! Yeeeew an go hahaha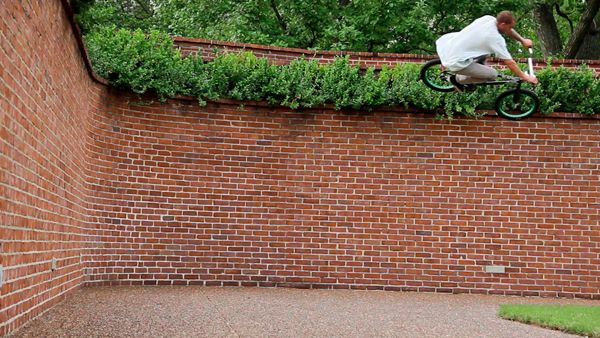 That's what I call blasting a curved wall…
What about Odyssey? Do they have anything cooking for you to go with the colorway with Sunday? Any trips or anything coming up?
I've been talking to odyssey about some things! Hopefully in the near feature I do!
Does Badders have anything cooking with you for Vans?
Jerry is the man! Yeah, I think for next year I'm going to go on some trips. Thanks to him I'm always kitted out, haha.
I know you are pretty much always eyeing up some crazy spots. Have you been doing much filming lately? Can we expect a video of some sort out of you any time soon?
Spots, spots and more spots. I love them! And yes a video soon!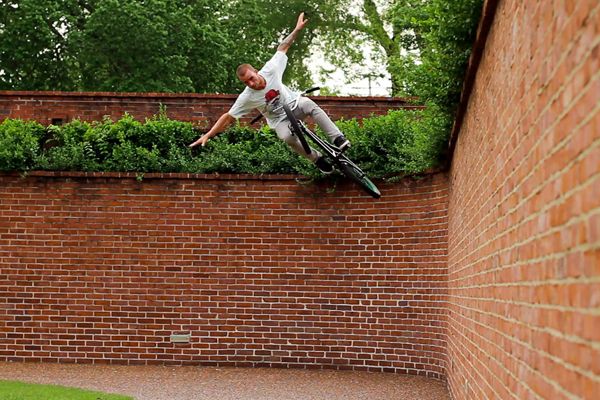 I want to see this video…
I know the weather is always perfect in California, but do you have any trips out of the place lined up that you are getting psyched for? Any big plans for the winter or are you just going to be chilling?
Yeah, Cali is la la land and it's always nice here.. Nothing in stone yet but I'm sure something is in the works! I really really would like to get out of the USA and ride some different stuff!! I could only imagine the spots!
You are a mega chiller, but still manage to get a ton done. You recently had an interview in BMX Plus and had the cover of Ride BMX. How crazy has that been for you? Does it still blow your mind knowing how many people see a photo of you like that?
I ride and chill every day I can't get enough of it! It still trips me out seeing photos of me, haha.
What have you been up to when you aren't riding these days? Are you still getting much time in surfing?
Just hanging out enjoying life to it fullest. Surfing till my feet fall off I love it!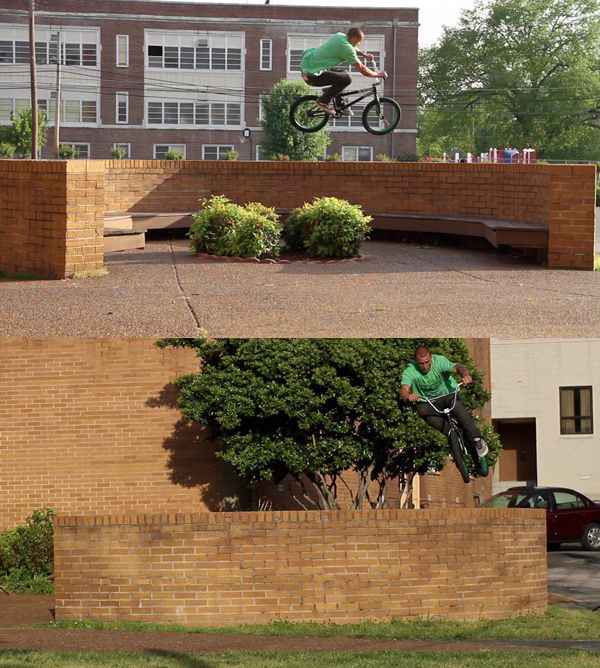 Curved wall ride to hop over. Two angles to give you a better idea of what's going on.
You have been tweeting a ton of good photos lately. I noticed a bunch of photos of food. Are you much of a cook or do you leave it up to the professionals?
Haha, yeah, I love taking photo of anything and I love cooking too! Just hate cleaning alllll the stuff up after!
Follow Eric @EricLichtenberg
What's something about yourself that might surprise people?
I'm a neat freak!
Do you have any big plans or goals for 2012 since 2011 was real good to you?
I want to film more!!!!!!!!!!!! That's my plan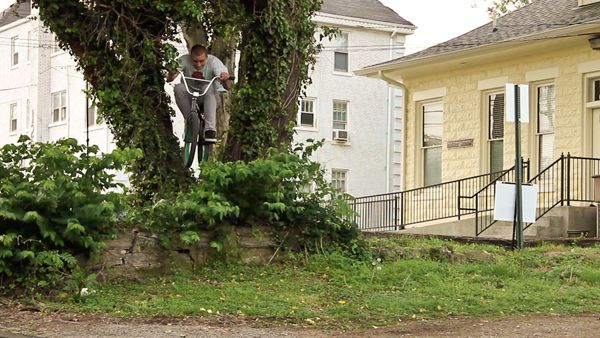 What's the last song you heard, movie you watched and website you visited?
I watched Drive the other day and was on youporn this morning…
Any thing else you want to say?
Yeeeeeeeeeeeeeeeeeeeeeeewwww!!!!!!!!!!!
Eric L's Video Bike Check from Sunday Bikes
2012 Complete Completes – The Video from Sunday Bikes
ODSY VISION: IN THE WAREHOUSE WITH ERIC LICHTENBERGER from ODYSSEYBMX.COM